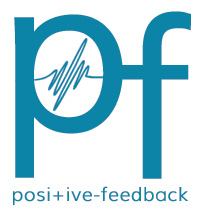 You are reading the older HTML site
Positive Feedback ISSUE 66
march/april 2013
Sonic Satori - The VPI Traveler Reaches New Heights... Thanks to the Gingko Audio Cloud 9T
by Michael Mercer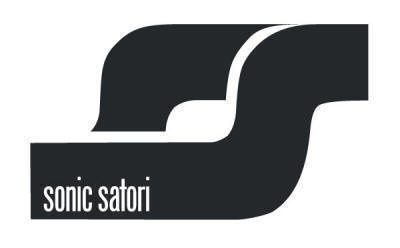 I've read some pretty interesting op-ed pieces from fellow audio scribes lately; sharing their opinions on what a review should or should not be. I'm going to leave my detailed response to their opinions (which I respect and admire) for another essay, as I don't think any of us can tell anybody what makes a great review! I think that's up to the reader, and whether or not the writer has developed trust with his or her readership. Plus, I think we'd all be better for focusing on our own contributions to the advancement of the audio arts instead of dissecting our comrades work. All that gooey stuff said, this review of the Gingko Audio Cloud 9T isolation platform for the VPI Traveler posed an interesting challenge for me, and is why I started considering some of my peers' opinions on reviews. After all, when it comes down to it, we're talking about an acrylic plinth, dust-cover, and four rubber balls! I know, no matter what I say here, there are going to be people who dismiss this because of the disparity between materials cost and retail cost. They might say, for example: "I'm not going to spend three hundred and fifty bucks on a piece of acrylic and rubber balls for my turntable!" Believe it or not, I'd agree with them if I chose to look at this solution as merely the sum of its parts.
But here is where the new dawn of communication comes in, and frankly, why I think some views on what reviews "should be" are reflections of a past long gone that doesn't involve the non-stop bombardment of instant media delivery, or un-fettered access to information. Paradigms are not merely changing. They're being blown to pieces. Personally, sure I see the drawbacks (lack of focused attention, the irony of the interconnectedness giving way to global feelings of separation and prejudice), but I also see the benefits. One is that our audience is seeking more these days than a comparison of resistor A to resistor B. We're consumers after all, and as a consumer, I'm interested in experiences. We're living in sensory overload, so we don't all necessarily want to know precisely how our mechanic upgraded the speed and handling of our automobile. Some of us are just pumped to get on the road and floor it! As a guy who would rather just get on the road and put the new upgrades to the test, I decided not to view the Gingko Audio Cloud 9T platform on its own, meaning just another tweak to jack up the performance of my VPI Traveler. Instead, I chose to focus on the playback of the system when the Cloud 9T was included. The results in a nutshell: After the first record I wrote Vihn at Gingko Audio and asked what my price would be! Yes, I get industry accommodations. However, I would have paid for it either way.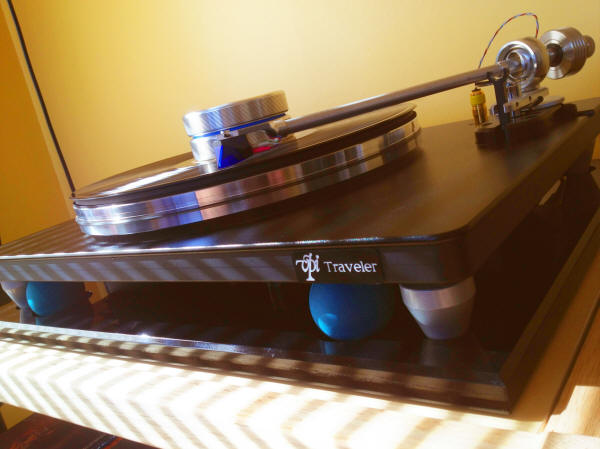 I love my Traveler turntable more than my original VPI ScoutMaster (the older version) as stated in my review here in PFO. I love it for many reasons, but admittedly what I love most about it is its simplicity in form and function. I don't have to check VTA all the time, mess with pumps or other devices. Thanks to its gimbaled tone-arm all I have to do is be sure the thing's level, my cartridge is properly aligned, and I'm spinning vinyl. The truth is, I didn't need to touch the Traveler to be completely satisfied, but it's important to keep an open-mind, especially when it comes to enhancing your listening experience. Thanks to the suggestion from my dear friend and editor Dave Clark, who saw the Cloud 9T at RMAF 2012, I was willing to give this a shot; but I had to see it in action. I didn't want to get caught up in a solution that forced me to use bicycle pumps and shit like that. I loved the way my office system worked, especially the analog. When I realized the platform wouldn't complicate my wonderfully simple rig I jumped at the chance.
Once I got the platform installed (an easy endeavor as you can probably judge from the pictures) I pulled vinyl from my original Traveler review sessions, referring to my past notes. Like with most effective tweaks, when I started to play the system I was elated that not only did it bring me closer to the music, but it didn't screw anything up. What jumped out at me, while listening to Peter Gabriel's cover of Elbow's "Mirrorball" off his fantastic Scratch My Back covers album (Classic Records remaster) was the drop in the noise-floor. I know this record as well as you can know a piece of vinyl. It's one of my desert island discs. One of the most intense aspects of this record is Gabriel's use of space in his interpretations of other composers work. Covers are not an easy thing to own as an artist. You have to add your own flavor to a project in order to breathe new life into it, thus delivering the work reborn. I already loved Elbow's original version on The Seldom Seen Kid. Gabriel's impassioned re-work includes these haunting, minimal string arrangements that float beautifully across the soundstage. With the inclusion of the Gingko on the Traveler, the strings had more dynamic contrast and color. The stage got deeper and wider. Everything just got bigger, and it didn't seem small before!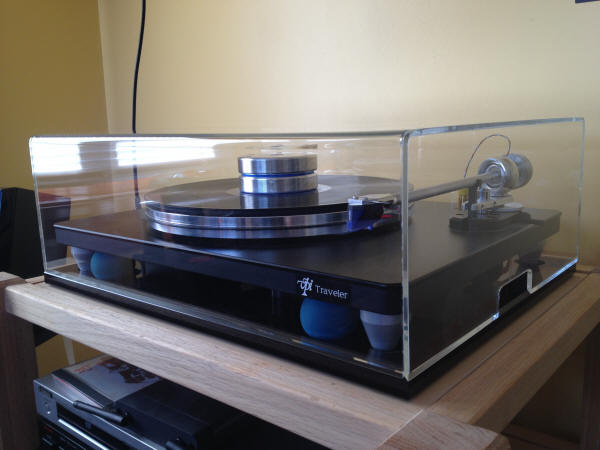 Then along came the track that put things over the top for me with the Cloud 9T: Radiohead's "Nude" off In Rainbows. The pressing I have isn't the best quality. There's more dynamic compression than I expect from Radiohead on this particular vinyl release. However, it's the music I love more than anything, and this album kills me. Listening to "Nude" was one of my favorite experiences that came out of my review of the Traveler. Well, it happened again while listening to my new VPI Traveler/Cloud 9T turntable! My favorite part of the track is the intro. Thin, synth-like samples (possibly vocals) creep in slowly, and all of a sudden the drums kick-in, then this fat bass line just twists and rolls across the room. It's sublimely textural, and Yorke's holographic vocals just hover in the center of the darkness. I was captivated again by the spatial reproduction. Instruments had space to breathe, far more than before. I went from track to track, including my 9" 45rpm limited pressing of James Blake's "Limit to Your Love." The insane warbly bass line gained definition and impact with the Cloud9T. It's a joy listening to this pain-free analog system.
If you own a Traveler, I highly recommend the Gingko Audio Cloud 9T. For under four-hundred bucks you can take a turntable that already out-performs its entry-level price, and take it to another level. The price may seem excessive given the materials used, but I'm not interested in parts. I want to close my eyes and forget all of this crap to be brutally honest. I often say the best Hi-Fi to me sounds like no Hi-Fi at all, just music in a room. With the VPI Traveler and Cloud 9T you can get even closer to the music on that vinyl collection you've spent years cultivating. Not only that, you'll have more money left for new music! I'm planning on moving my VPI Traveler and Cloud 9T into the big reference system next. That's how much I love it.
I'm also over the moon regarding Gingko's table-top dust-cover! It's beveled at the bottom enabling its lock onto the platform. Having OCD, and constantly cleaning my gear, I would've probably bought the unit just for the dust-cover! Well, maybe not, but I'm grateful to have it. I can't tell you what a pleasure it is to toss on some vinyl without dusting everything first! Even if you don't want to spring for the Cloud 9T, which is a relative bargain, you should get a dust-cover for the Traveler. Gingko makes another one that rests on the table itself (same price). If you have any questions, please feel free to give them a call.
Gingko Audio Cloud 9T platform: $349
Gingko Audio Table Top dust-cover: $279
Units are sold together at discount for: $549