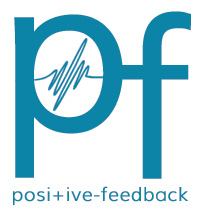 You are reading the older HTML site
Positive Feedback ISSUE 66
march/april 2013
Reviews of New Releases from Chandos, Linn, BCCD, Telarc and 3 from PentaTone
by Karl Lozier
Majestic Andrew Lloyd Weber, Symphonic Variations. Performers: London Pops Orchestra. London Festival Orchestra. London West End Singers. BCCD 237-1
We all recognize that much of Weber's compositions are at least loosely connected with classical music or classical settings such as the opera house setting in "Phantom of the Opera". So there is quite a bit of potential interest in arrangements of his music that might be even closer to 'real classical' music and so on. The first selection on this interesting recording does not seem to follow that thinking, though your kids, or is it grandkids, probably will get a kick out of it. Something like an oboe pairing up beautifully with a bassoon worked into the arrangement that gives a unique newness that pops up in many places is much more common here. If you like Weber and classical music, chances are you will love this unique release. I truly get a real kick out of it. There is a chance of more to come as there is a large colorful numeral one on the covers. For the most part, the arrangements are respecting Weber's music and just showing what else can be done with it. Give it a try and hopefully you will be pleasantly surprised. If not available from your usual sources, contact Brentwood Communications, the BC of the release's number.
Performances are fine and so is the slightly overblown audio quality. Enjoy it for what it is; I did.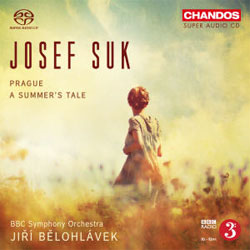 Joseph Suk, Prague. A Summer's Tale. Orchestra: BBC Symphony. Conductor: Jiri Belohlavek. Chandos Multi-ch SACD hybrid CHSA 5109
Perhaps you have not run into the name Joseph Suk recently in the music world. If you do, check to see if it is the fairly well known grandfather as above, Dvorak's son in law, or the famous grandson violinist of the same name. The violinist Suk was also well known as one third of the very famous musical trio with Katchen and Starker. Not seemingly very prolific, Suk is perhaps best known for his symphonic poems, two of his best known are on the fine release. 'A summer's Tale' is almost an hour long. Though Liszt and Richard Strauss are well known for their Symphonic poems and many other selections, I hear
little reminding me of either of them here. This recording, as with many if not most SACD recordings, offers excellent audio quality as is usual for Chandos recordings. As typical, the recording is playable on any good CD player though not with quite the superb quality of the SACD layer and of course missing the SACD's, multichannel surround sound. Here is that 'new' recording of an unknown, to many listeners, composer. I do not know of any better selections to recommend by Suk. Both selections here are scored for large orchestra, and very well recorded. In addition to the excellent audio quality the orchestral performance is quite excellent as far as I can tell, not being familiar with this composition. It may not join with other favorite recordings of mine; it is too soon to decide that. I am always ready to recommend a well recorded composition of music new to me and that accurately describes this release as I find it to be quite listenable on repeated sessions.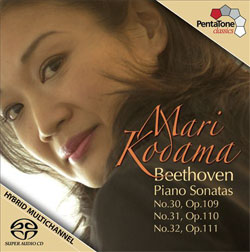 Beethoven. Piano Sonatas. No.30, Op.109. No.31, Op.110. No.32, Op.111. Pianist: Mari Kodama. PentaTone Multichannel Hybrid SACD 5186389
Some months ago I reviewed Kodama's fine performances of Beethoven's much earlier piano sonatas, namely Op.10 Nos. 1,2and 3. Kodama handled those early works easily, letting the melodic passages breathe fully with a nice touch. I skipped an in between group knowing these later releases were scheduled to come later, like right now. These miniature masterpieces are given full due and loving care here. Playing well into the keys, Mari's approach lets Beethoven's inspired compositions have their full due revealing both power and majesty in my opinion. Recorded just over a year after the earlier group I mentioned, the playing and acoustical balances are once again "spot on" and not to be faulted with this later group by the now acclaimed master Ludwig Beethoven. Much more difficult to perform, Mari Kodama is fully up to the task. True lovers of great piano music, all have their favorite performers and Kodama will now be a part of that group while enjoying better audio quality than many of the others, particularly with the SACD layer of this disc played on a good SACD player for maximum quality. The regular CD layer played on one of the really good players is no slouch either just lacking that final bit of live detail offered by the best of SACD reproduction at this time. Oh yes, a top recommendation is easily awarded here and now.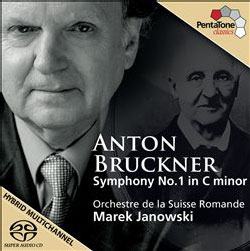 Anton Bruckner. Symphony No.1. Orchestra: de la Suisse Romande. Conductor: Marek Janowski. PentaTone Multichannel Hybrid SACD PTC 5186447
It seems like a very long time since I have received a recording of this well known group. Many years ago they were seemingly competing on the London/English Decca label for "best sound quality" with a few other orchestras on the Mercury and RCA labels. For some reason many USA audiophiles and collectors had trouble believing they were as good as the other two and that the ones bearing the London Labels were usually the equal of the English Decca label. The reason for the label problems was because there was a U.S. Decca label preventing importing the UK's Decca label to the U.S.A. Going through my collection of LPs getting ready for selling, the first one I came across with the Suisse Romande Orchestra was conducted by Argenta. The next one featured Ernest Ansermet; I was checking the spelling. I tried to not let my finding an old favorite orchestra not influence my decision that its performance was simply quite excellent as led now by Marek Janowski. For the past few years the Bruckner symphonies I've received for review, all have been No. four or higher and generally regarded as the better ones. That is seemingly true but this recording of his first symphony was simply very good listening. I listened three times and was always aware of a continuing forward thrust even in the slower Adagio movement. I am very impressed with this new release with the fine orchestral playing and the excellent sound quality. Perhaps the best "new orchestral recording" of the past few months and probably a surprise to long time classical listeners. A very nice surprise and an easy recommendation to all except perhaps those new to classical music.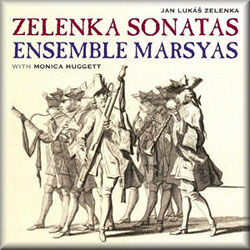 Jan Dismas Zelenka. Sonatas. Ensemble: Marsyas. Baroque Violinist: Monica Huggett. Linn Records CKD 415
You have probably never heard of the composer Jan Zelenka though he should have become a bit more visible than now. He was into sacred music for the church and three mass settings had been finished though his desire to compose a large scale project with a cycle of six masses was never completed. This rather new ensemble did not list a director and of course from time to time there had to be someone doing that job and so I nominate Monica Huggert because she has had experience in similar situations.
Her instrument, the baroque violin has a more mellow tone partly because of its gut strings. This release is a bit of a real gem with a particularly naturally sounding three dimensional quality much of the time plus a great amount of realistic detail. Yes, some of that detail is coming from my beginning usage of the famous "Stillpoints" resonance dampers, though here I feel certain that much has been carefully caught by the audio recording engineer. The realism and dimensionality with this fine Linn release should not be missed. It is also delightful music featuring a pair of oboes, single bassoon, harpsichord or organ and either theorbo or the violone for the bass, yes instruments from the past. This is a highly recommended release.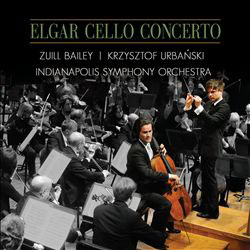 Elgar. Cello Concerto. Cellist: Zuill Bailey. Smetana (excerpts) Ma Vlast. Orchestra: Indianapolis Symphony. Conductor: Krzystoff Urbanski. Telarc CD TEL 34030-02
Zuill Bailey's outstanding work for Telarc and his efforts for various orchestras such as the Indianapolis as heard on this excellent release, is a main reason for the lively comeback of Telarc recordings. Not widely known perhaps is their effort and release of the Dvorak Cello concerto as well as winning the " Gramophone's Editor's Choice Award" with the release of Dvorak's Cello concerto. All this may happen again with this recording. This relatively close-up recording perspective is picking up everything. All of that is extremely good as heard by us listeners. This piece is the very last finished by Sir Richard Elgar and here is caught the extremes of drama and subtlety with this great composition.
Also on this release are major portions of Smetana's deservedly famous "MaVlast". It is a collection of six tone poems, three included here and seemingly the most popular one is the impressionistic river, "The Moldau". That rather complete impression should be heard by all. Further thought suggests that should be true of this entire release with fine playing, equally fine recorded audio quality and highly recommended.