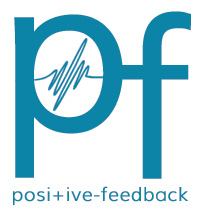 You are reading the older HTML site
Positive Feedback ISSUE 66
march/april 2013
2013 New York Audio Show... Day One
by Ken Micallef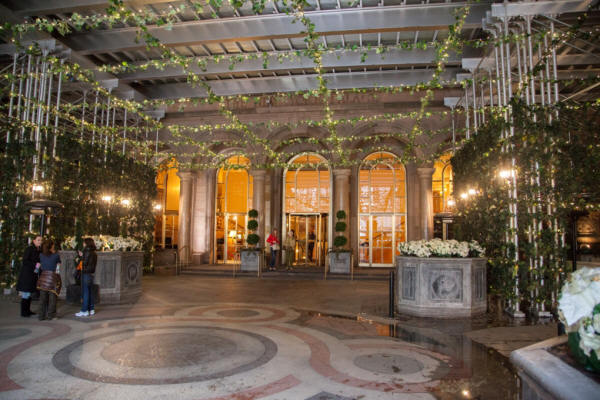 Oh how sweet it is! Day one of the three day New York Audio Show (thank you Chester Group) kicked off Friday amidst rain showers that kept the much of the audio faithful away until midday, when the human deluge occurred. 10am to 2 pm was reserved for press types; you know, those sagging fellows with the glazed eyes, pockets bulging with business cards, in need of coffee and generally disheveled looking (speaking for myself). That is, unless you're Enjoy The Music's Steve Rochlin, who worked the rooms in skin tight black leather pants and a pair of black buggy eyeglasses that reminded me of an R Crumb character, eyes fixed in lustful delight on a female creature flexing comely calves. Steve loves audio!
This year's New York Audio Show is being held at the highly preferable (to last year's venue, the Waldorf Astoria) New York Palace, with five floors dedicated to high end audio of all stripes. VPI's Harry Weisfeld is introducing a new turntable, and there are additional debuts from Nyack, NY's Symbol Audio and their beautiful line of lifestyle audio consoles, Woo Audio's copious tubed headphone amps, Vinh Vu of Gingko Audio (and all things floating on cushioned balls) is introducing his DanaCable, and the Kondo Ginga vinyl playback system with accompanying Kagura mono amplifiers can be heard in the Kondo Room (yet another impossible-to-squeeze-into-room from noon onwards).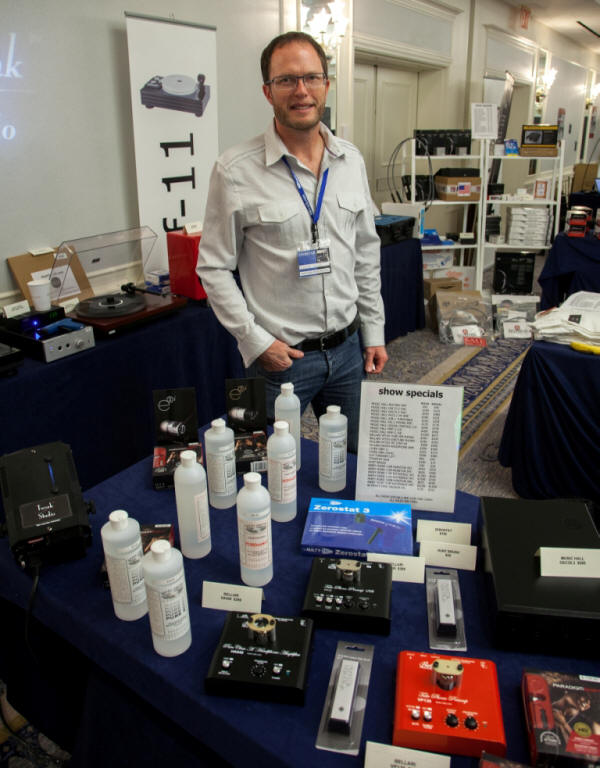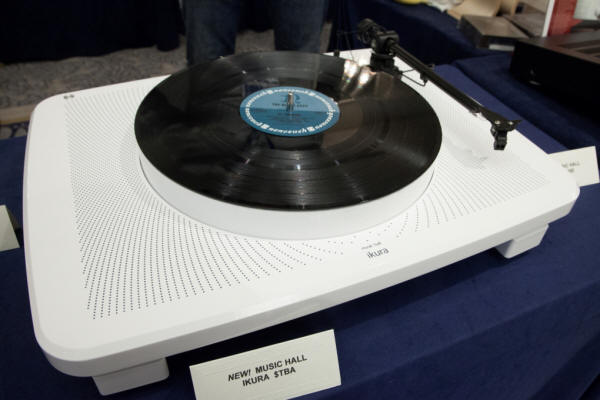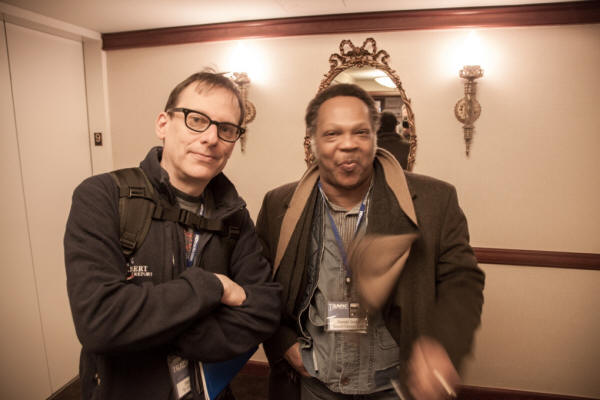 This year's New York Audio Show is a relaxed affair. As soon as I walked out of fourth floor registration area (land of milk and honey, vinyl, and Music Hall's Leland Leard and Roy Hall and their new Ihura turntable), I ran into a couple of audio pals obviously in need of coffee: In Living Stereo's Steve Cohen and Sound Design Labs' Donald Smith. They look happy, but they're actually asleep.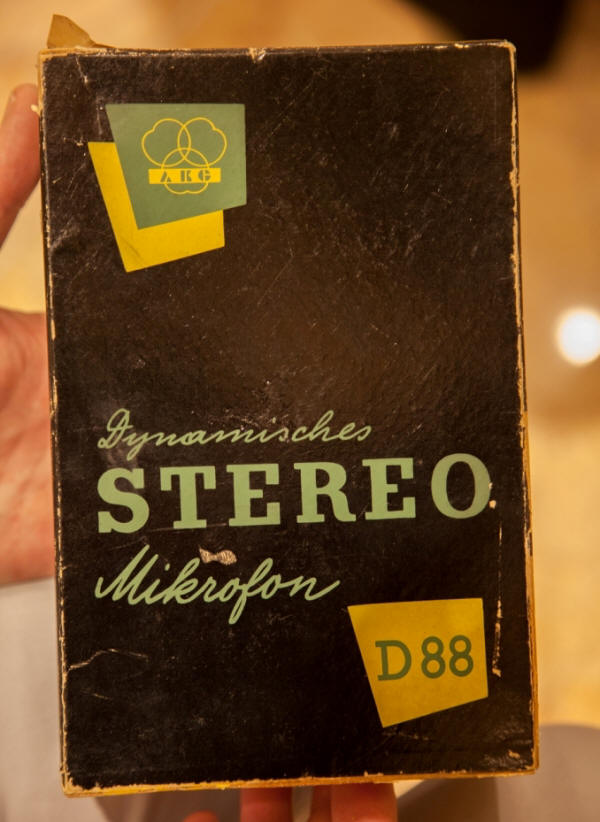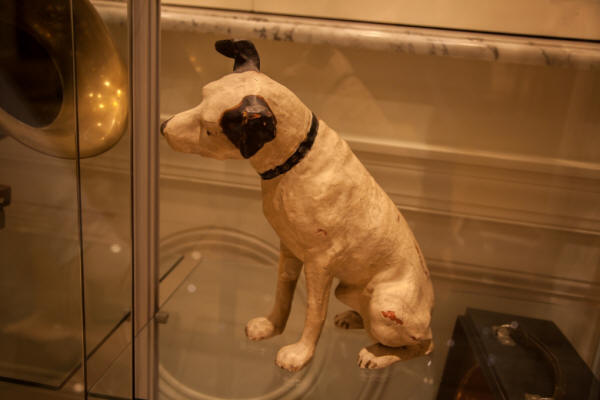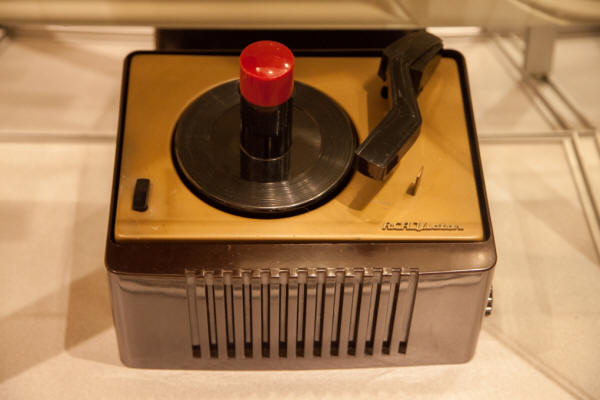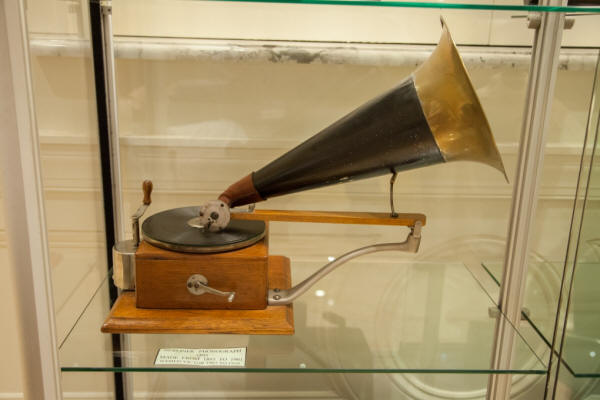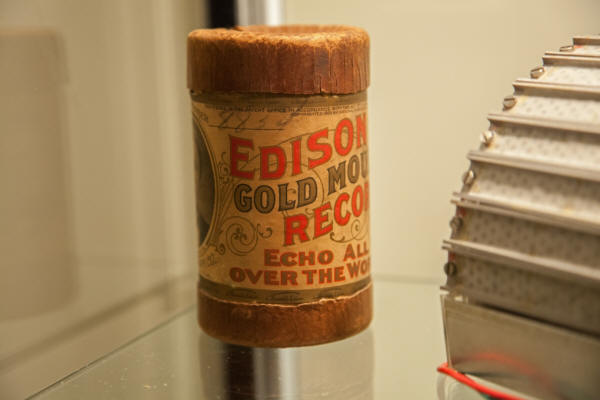 [ insert Photos of Audio History Library AKG mic, Nipper, RCA 45 player, Berliner player, Edison gold dust]
Nearby I spotted Chester Group Chairman Roy Bird reading a dog eared copy of Father of the Radio, The Autobiography of Lee De Forest. The book didn't belong to Mr. Bird; it was intended for a showcase being assembled by The Audio History Library and Museum. Their glass case held more vintage items: a porcelain Nipper (His Master's Voice), an original Berliner disc player (damn nifty!), a '40s era RCA Victor 45 player, an ancient AKG D88 microphone and a vial of Edison gold dust, or something like that. The Audio History Library and Museum (www.audiohistory.com) is raising funds to acquire a Manhattan location to house these historical audio items. Donate!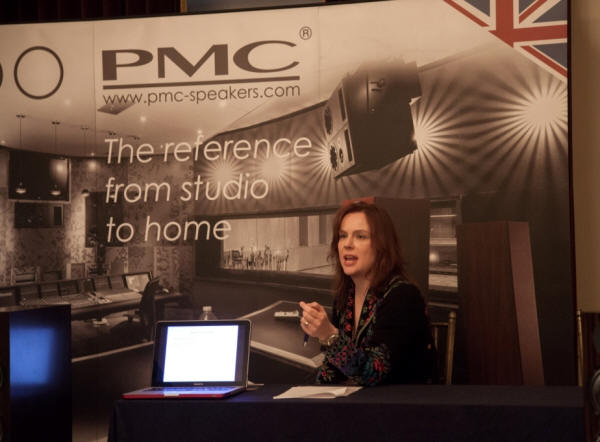 Day one also offered numerous seminars and audio talks, including "From Studio To You," presented by Soundstage Direct and PMC speakers. The featured speaker was three time Grammy Award winner, Senior Master Engineer and Wisselloord Studios owner Darcy Proper. After playing various tracks Proper had worked on and/or recorded, she opened the floor to questions about her mastering practices.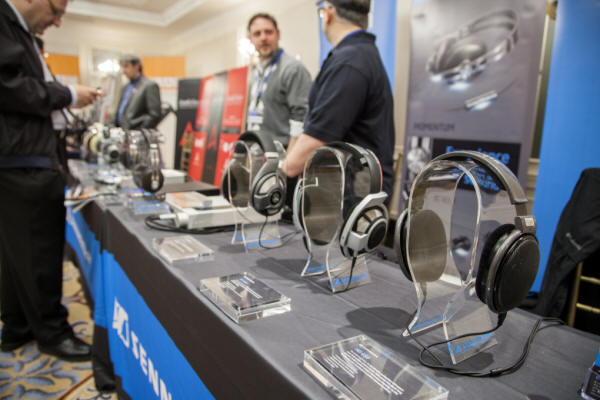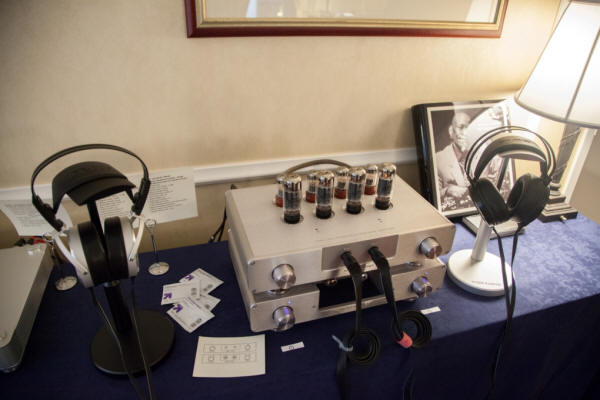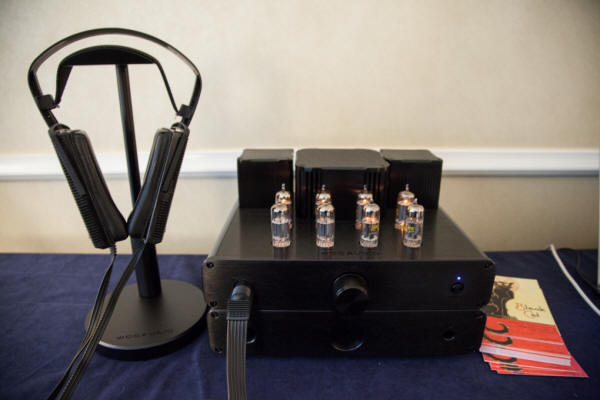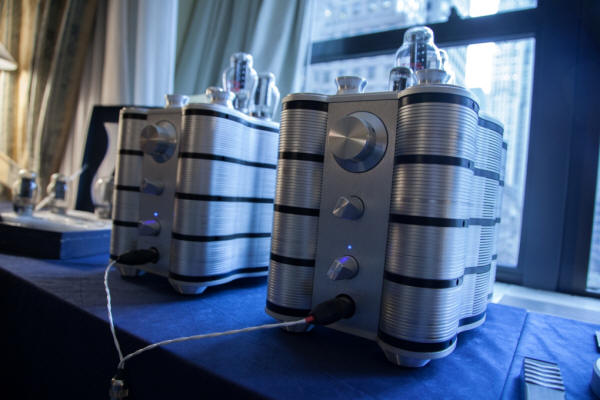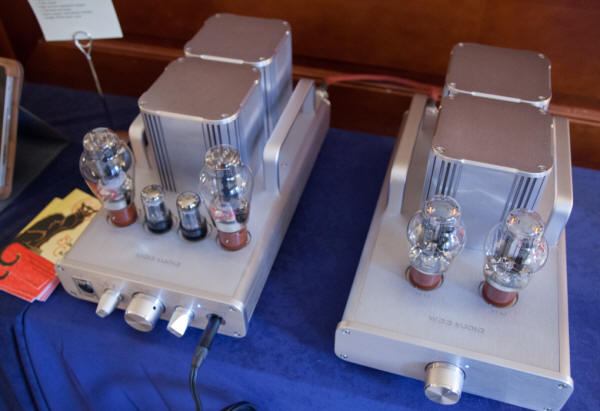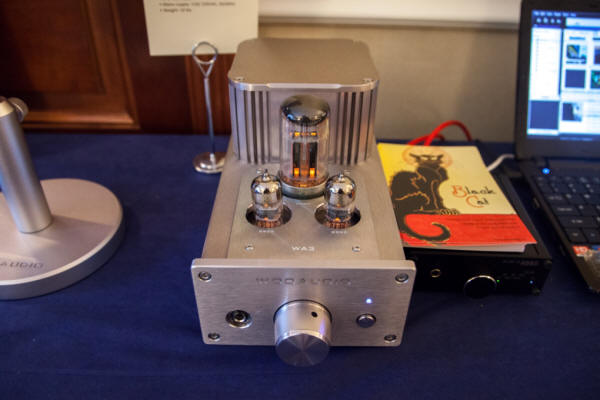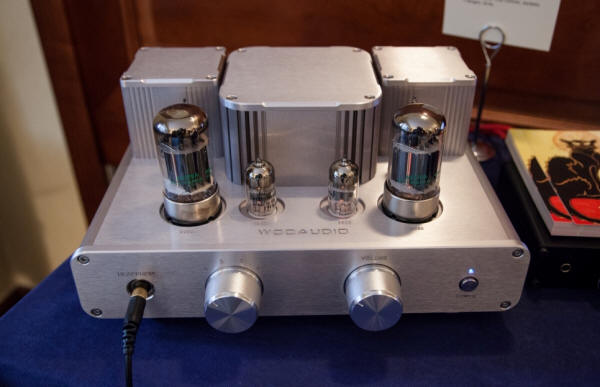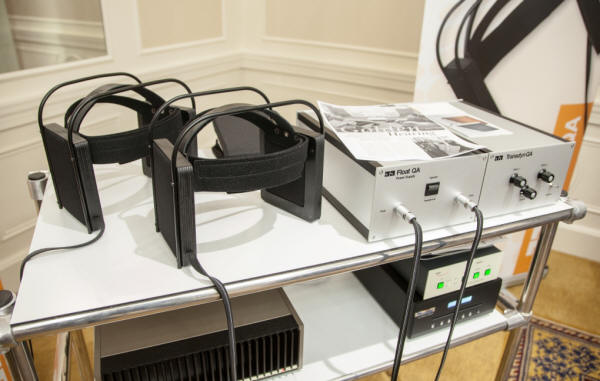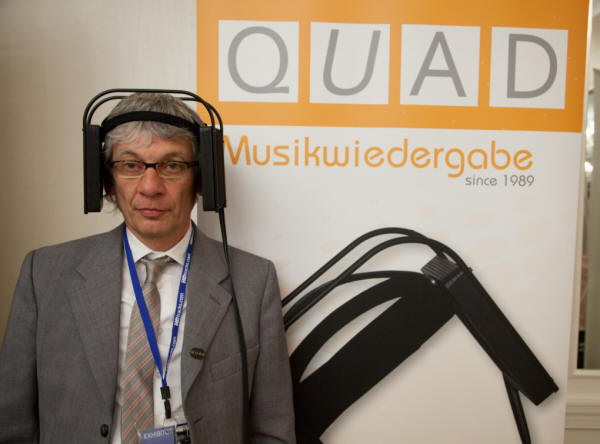 Headphones were in full force on numerous floors, from Sennheiser's two table display to Woo Audio's room to Quad's rather unusual Float QA headphones which put me in mind of shock treatment therapy. Based on Jürg Jecklin's 1971 Jecklin Float electrostatic headphones, the new Float QA (and accompanying dual power supply) sit comfortably on one's head and offer pure, unencumbered sound. But I somehow couldn't shake the feeling that at any second I was going to be jolted with 20,000 volts.
Woo Audio offered myriad tubed headphone amps, and the very friendly staff was playing some nice music to boot. (Gingko Audio's Vinh Vu was working the Woo crew, trying to tap the guys for lunch money) The Woo lineup included the WA 234 Monoblocks for headphone and speakers ($15,000), the diminutive WA5 and WA22 ($3500 and $1995, respectively), the WA6SE monos ($1150), the WA2 ($1190), and the tiny-tot that could, the WA3 ($520).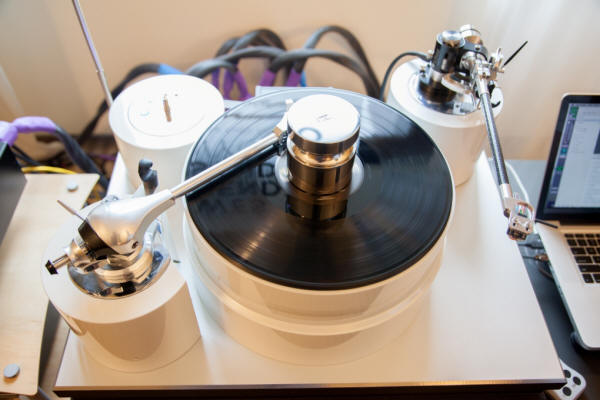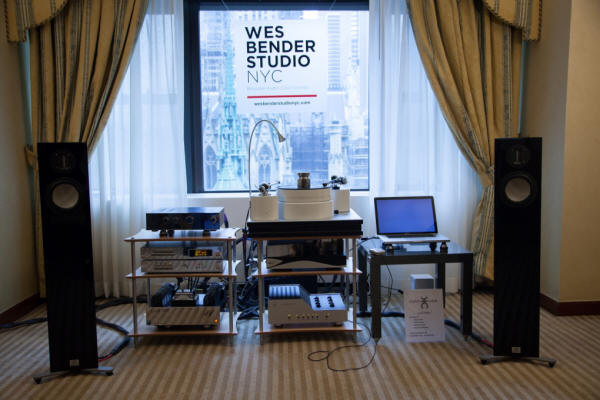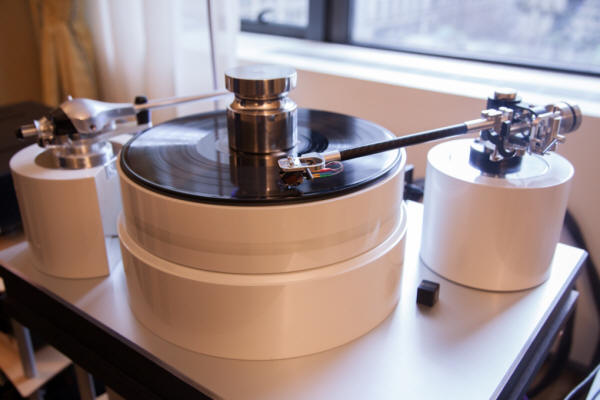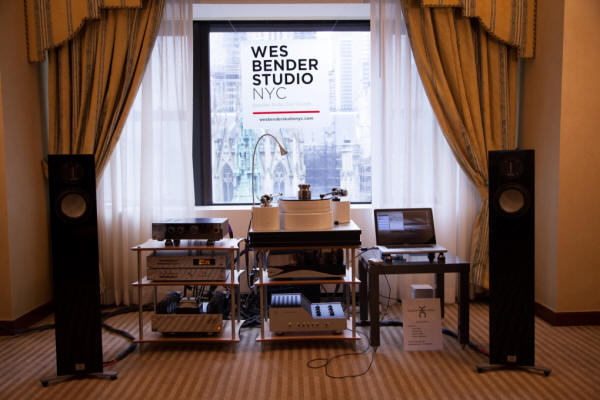 Last year's "best of show" winners Wes Bender Studio NYC were back and accounted for, playing an incredibly resolute and detailed digital version of Miles Davis' Sketches of Spain via an E.A.R. / SACD DAC transport (New York debut) coupled to an Apple MacBook Pro running Channel D / PureMusic. The sound of Sketches of Spain was burnished and glowing, Miles' trumpet amazingly present with every iota of detail and timbre lovingly reproduced. Sonny Rollins' Way Out West was similarly pungent, tactile and producing a huge soundstage in the tiny room.
But it was Bender's turntable that truly took the plunge, a Redpoint Audio Designs Model D ($29,000), with "Model D arm pod" ($4500), a Hagerman Audio Labs Trumpet Reference phono stage ($6600) and a Zesto Audio Andros PS1 phono stage ($4300, one phono stage for each arm), Helius Omega Silver Ruby ($5225) and Tri-Planar Ultimate 12" tonearms ($9800), and Dynavector DRT XV-1t ($9250) and Transfiguration Proteus cartridges ($6000). Bender's system also included an E.A.R. 868 PL preamplifier ($7595), E.A.R. 890 power amplifier ($8295), and Marten Design's FormFloor speakers ($6500). The Bender Boys (and E.A.R. USA's Dan Meinwald) seemed to prefer their digital rig, but even Aaron Neville sounded better on the mighty Redpoint rig, IMO. Redpoint's Peter Clark was available to answer any and all questions, a gracious and informative host.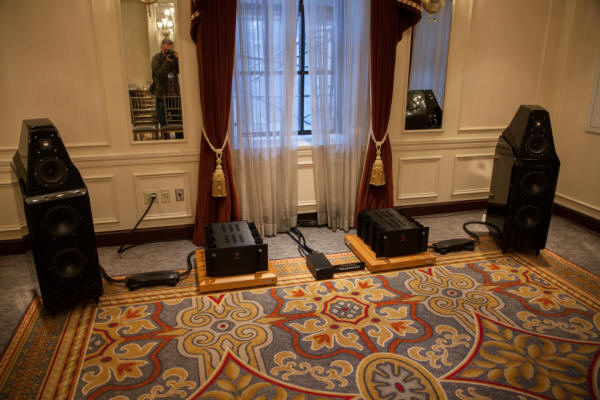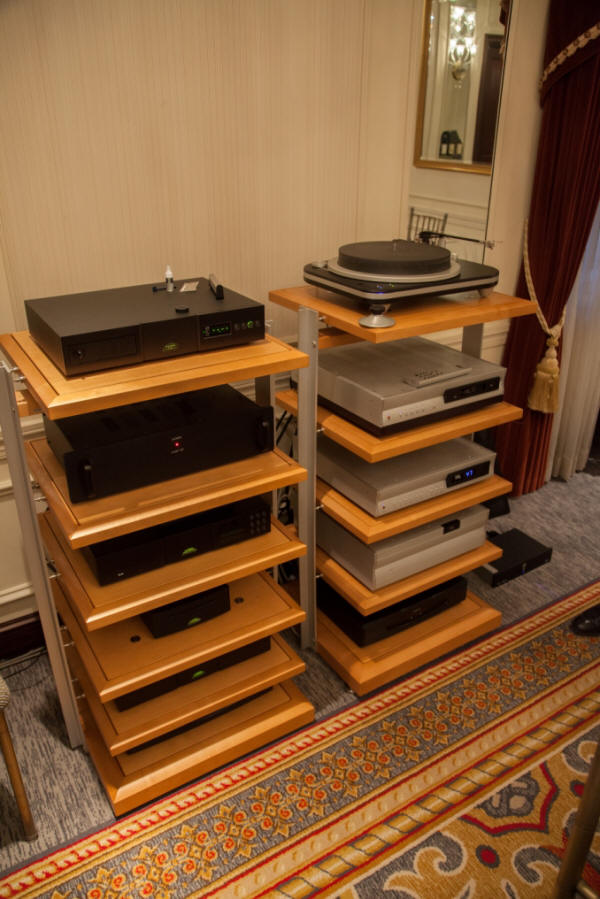 In the Lamm room, Jim Barton's 79 Ritual Love Songs LP was spinning via a Spiral SG2 turntable (Lyros cart), Barton's slightly tear-jerking "In My Solitude" filling the air with Mario Lanza type swashes of unadulatory vocal pleas. Lamm MM1.2s, VTL and Naim electronics, Wilson Sashas—the sound was clear, distinct, precise, even sparkly. Nice timbre.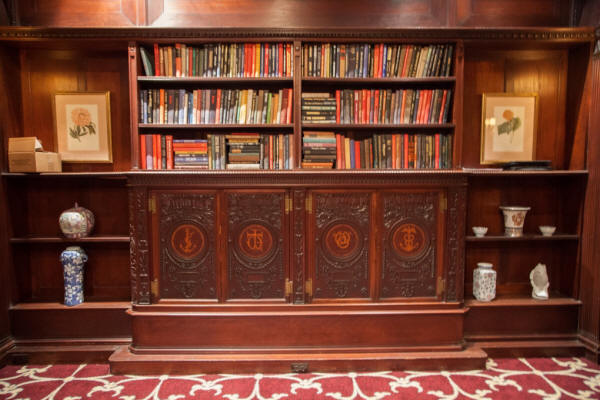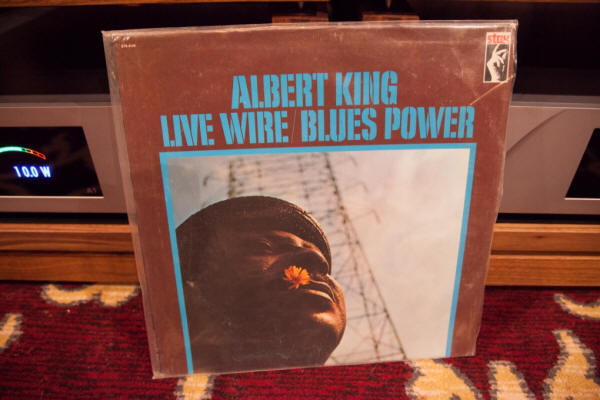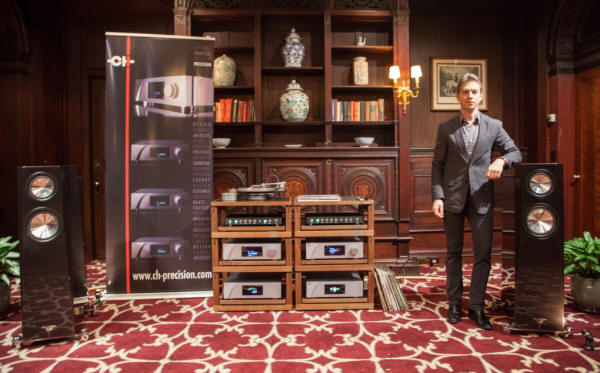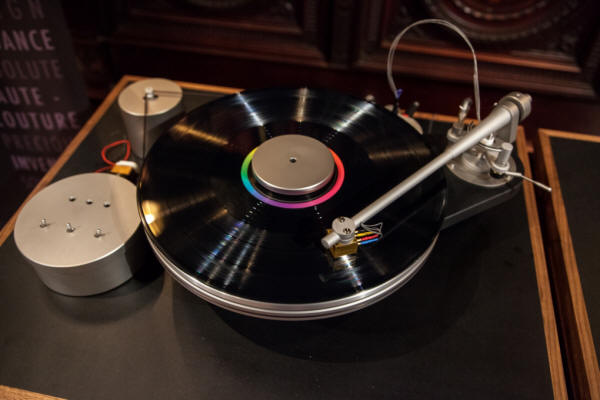 I don't know Audio Arts' Gideon Schwartz but his love of music and excitement in hearing well produced sounds is contagious, and uplifting. Our hobby is really about the music, not gear, right? I hope so, and Schwartz is spreading the gospel of song. Schwartz spun one delightful LP after another on his gorgeous sounding rig: Sonny Rollins' Way Out West (I don't think I've ever heard Shelly Manne better represented), Albert King's Live Wire Blues Power, and The King's Singers The Beatles Connection were all revelatory through this truth serum of a system. Way Out West, which I knew best among Schwartz's selections, played with a zero noise floor, excellent separation and a real humanity, as did his copy of a Nat King Cole album, where Nat seemed to appear in the corner of the room, smoking and smiling as we listened. The Audio Arts system included a Simon Yorke S10 table ($19,950) with Jan Allerts MC1 Boron MKII MC cart ($4950), Trinity preamplifier and phono stage ($34,740 and $34,750, respectively), CD Precision C1 DAC ($32,975), D1 Player ($37,750), and A1 Amplifiers ($37,475 each), and Zellaton Studio Reference Loudspeakers ($52,750). These prices are madness, for sure, but for the well-heeled, I could envision a purchase. This system was simply beautiful sounding, every LP presented in its simplest form, a direct hit to the head and heart. Not surprisingly for such a cost-no-object system, Schwartz was set up in the former office of Leona Helmsley, real estate mogul, noted "Queen of Mean" and self appointed "Queen of the Palace Hotel." But Gideon's system was anything but mean—it was all about sweet truth, in the service of beauty.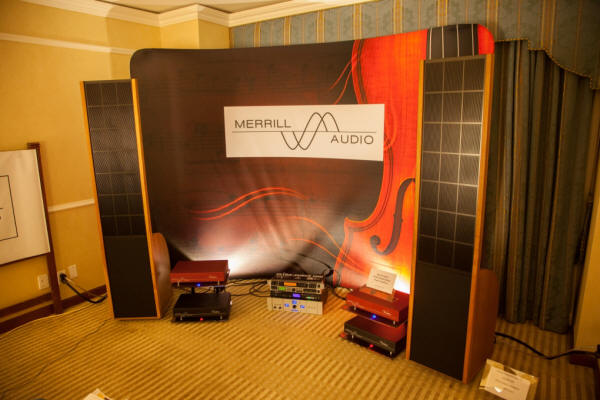 The very friendly crew in the Merrill Audio suite was playing the Sanders Sound System's Model 10 Electrostatic loudspeakers ($14,000), powered by the Merrill Audio Veritas monoblock amplifiers ($6000 per block). The music sounded punchy and full, not overextended or etched. They had some nice chairs in their room. I felt like I should be eating filet mignon, and they had some lovely Reeses Kisses for snacks. I was hungry, and still in need of coffee. (Why no coffee this year Chester Group? Last year it was all over the place!@!!)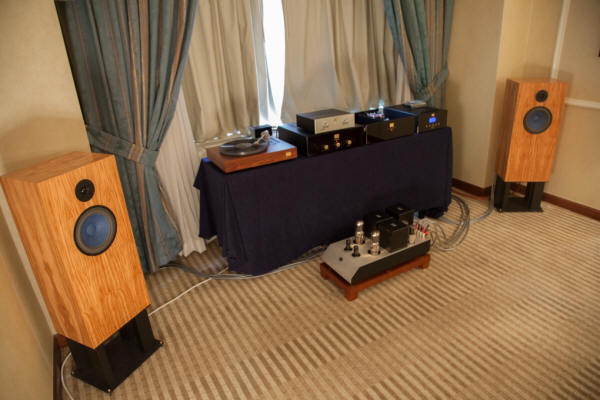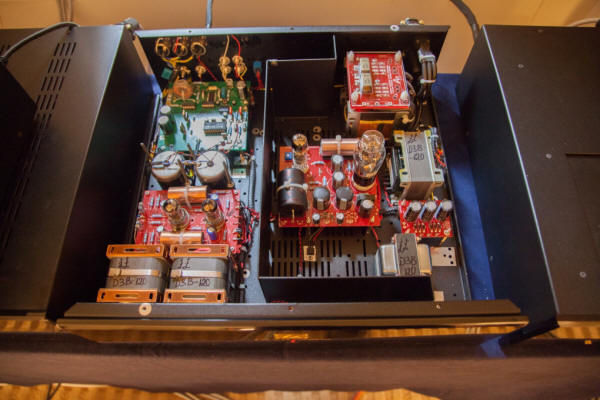 Audio Note U.K.'s Peter Qvortrup was on hand to play his typically top notch system, something that is almost as predictable as New York's mad cab drivers and Bloomberg's rush to gentrify every corner in the City. Anyway, the Audio Note room confirmed what I've happily come to expect, an oasis of song, though Peter's choice of music, a punk rock album, was, err, less than satisfying. But he was soon back on track, spinning beautiful sounds from an Audio Note TT2 table, DAC 3 Balanced, M3 Phono stage, CDT Three CD player, and Jinro integrated amplifier. The music sounded alternately fast, energetic, rich and exciting. Equally exciting was Qvortrup's tale of selling Audio Note gear to a Russian oil mogul who made the Audio Note UK head honcho pass through multiple security zones, checkpoints and at-gunpoint pat-downs at the hands of the feared Spetsnaz (Russia's version of the SEALs) before letting him on the premises.
Day one of the 2013 New York Audio Show was a mad fling in an audio candy shop. Day two promises more high jinx, but they better have some coffee or at least, pretty female audio reps in the hallways.