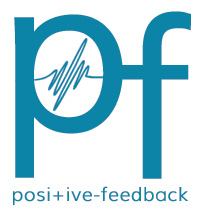 You are reading the older HTML site
Positive Feedback ISSUE 66
march/april 2013
sutherland engineering
Insight Phono Stage
as reviewed by Peter Davey

Simplicity… one word that comes to mind when I think of Sutherland. Same word comes to mind when I think of an Apple product.
You know—it takes a ton of engineering time to make a product simple and effective. Anyone can create a device, but is it so easy that a 5 year old can pick it up and figure it out? That takes years and years of experience.
OK—enough about Apple… I only threw that in to give perspective into what it means to engineer something complex, but make it appear to be simple. My first phonostage was the Sutherland PH3D, a phonostage that knocked my socks off. I thought—this is it! Battery powered is the key to low noise! At that point it was engrained in my head that all Sutherland devices were to use batteries as a power source, but I was wrong when the Insight came my way. Upon opening the box I noticed an AC receptacle! What is this blasphemy?! I had my doubts, trust me… but I was proven wrong, very quick.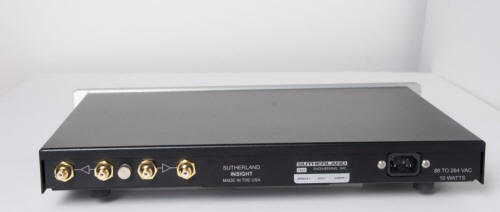 I did have to open the lid to set the gain jumpers, a very easy process, and was blown away by its simplicity and perfect symmetrical layout (as I am with all Sutherland products). Just the right amount of parts to do what a phonostage should do, boost the signal from a tiny stylus. You know, it is quite magnificent when you think about it… this tiny signal, travelling across all these wires, so small and sensitive. You'd think by the time it got to any sort of amplifier it would sound horrible, but not with the Insight. Immediately I was blown away by texture, detail, QUIET background, all-important virtues of a phonostage.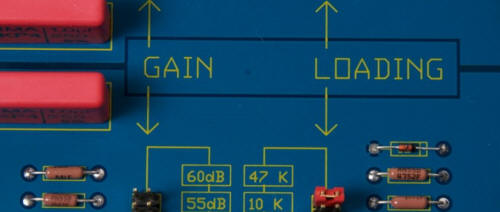 I think some manufacturers like to go a bit too overboard and exotic on their designs. I want to hear what's on the record, not what's printed on the circuit board! I mean, I can understand when it comes to a preamplifier or integrated amplifier, but a phonostage? This box has one job, boost the signal and cause the least amount of distortion. No volume knob, no mute buttons, no fancy display, hell not even a power switch. Set it and forget it.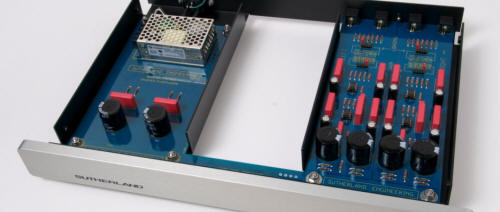 I've witnessed this same principle / theory in other Sutherland products—were you aware that Ron has a dual monoblock / preamplifier design? The simplicity of those products really blew my mind, and the sound was almost indescribable. Sitting down to talk to Ron is a real treat, he's an engineer at heart, and has a huge passion for designing electronics. If you show any sort of interest in electronics, he'll give you the time of day, no matter who you are.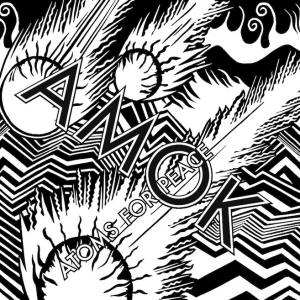 I've played maybe 100 records through it thus far, don't worry I won't bore you with a complete list, but a few new goodies just melted my heart—Atoms for Peace's new album AMOK, Autechre's (that's AWETEKER for those that don't know) new Exai, William Basinski's Disintegration Loops box set, Destroyer, Ornette Coleman, John Coltrane—quite a wide range of genres. Quite fun reliving parts of my collection with this phonostage, detail and subtle nuances that never before presented themselves. Honestly, this phonostage will put some $10K+ devices to shame! It's not about money, it's about passion, engineering and soul—all things this new Insight phonostage encompasses.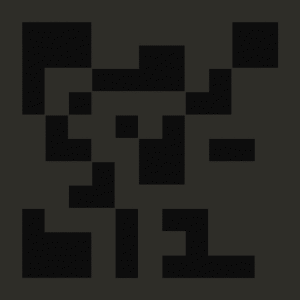 On top of all of that, the unit is, in my opinion, very affordable. It's high-end without the high-end price - $1395! Just what this industry needed. I can tell you this one will NOT be easy to let go of. Peter Davey
Sutherland Engineering
www.sutherlandengineering.com