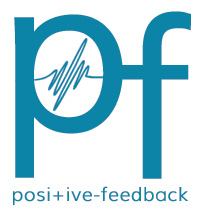 You are reading the older HTML site
Positive Feedback ISSUE 67
may/june 2013
Notes of an Amateur: Mullova's Bach, Podger's Bach, Mahler One, Ligeti's Organ Music.
by Bob Neill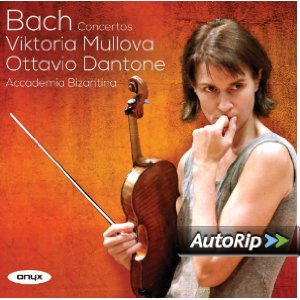 Bach Concertos, Viktoria Mullova. Accademia Bizantina, Ottavio Dantone. Onyx 4114.
Warmth and restraint are what characterize this performance of violin concertos by Bach, two original concertos and two arrangements for violin of other Bach works on period instruments. Mullova, one of the very best violinists in the world on both modern and 'original' instruments, seems to make a point of not standing out in front of the modest string ensemble around her in this recording. She seems sometimes more a first chair and leader than soloist! She is restrained but her period orchestra is restrained as well—no astringency, no super rapid tempos.
Those of us accustomed to bolder performances and conspicuously brilliant violin playing by period soloists and groups may initially be put off. I had initial doubts—I have never heard Mullova this deliberate. It all feels more classical than baroque. But by the time I got to the andante of BWV 1041, she pretty much had me. The exquisite adagio of BWV 1060 finished me off. Against the warm breathing of the strings, her thoughtful playing pulled me into the private place this album is musically about.
This will clearly not be everyone's Bach, nor is it intended to be. It is someone's Bach. Mullova's, of course, but also one for those sometimes put off by more public, flamboyant versions of this music.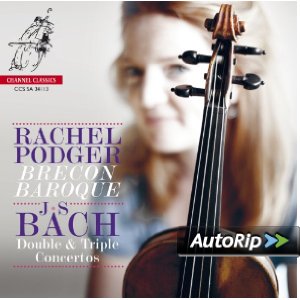 Rachel Podger, Brecon Baroque. J.S. Bach, Double and Triple Concertos. Channel Classics CCS SA 34113. (CD/SACD hybrid)
There is room in the world for both Viktoria Mullova and Rachel Podger. When we hear Mullova's Bach, we sense the presence of the European and Russian musical traditions. When we hear Podger, we think of England, just as we do when we hear John Eliot Gardiner's Bach. There is a wonderful hint of merriment along with the expected control.
Listening to her play the beloved largo of the composer's Concerto for Two Violins, BWV 1043 alongside her former student (and now European star) Bojan Cicic, we hear great emotion without a hint of indulgence, which is hard to avoid in this music. Podger's Vivaldi is pure ebullience, her Mozart is vigorous and expressive. Her Bach is the perfect marriage of joy and formality, form infused with joy. It is hard not to believe she's playing for her children, which she may have been.
No collection of Bach (or Mozart or Vivaldi) should omit her. Brecon Baroque is her own ensemble made up of some of some of the leading lights of the period instrument world along with some of her former students, who now occupy leading positions in many of Europe's finest ensembles. They sound terrific.
This is an SACD hybrid recording, as are all Channel Classics engineered by SACD aficionado Jared Sacks.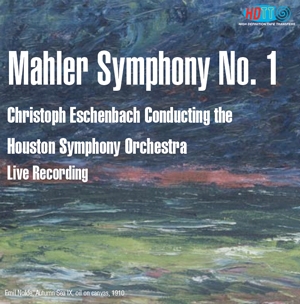 Mahler, Symphony No. 1. Christoph Eschenbach conducting the Houston Symphony Orchestra. Live Recording. High Definition Tape Transfer HDDL 366.
Until I heard this recording of a live 1967 performance, the most beautiful recorded performance of Mahler's First I'd heard was James Judd's with the Florida (!) Philharmonic on Harmonia Mundi twenty years ago. You see that one turn up now and again on lists of 'audiophile recordings.' A lot of this has to do with Judd and Eschenbach and their orchestras, of course. Some has to do with my Audio Note music system, which like all Audio Note audio gear puts a premium on beauty. And reportedly, some has to do with "acoustically rich James Hall which has assumed a virtual life of its own for orchestras." (original album notes). And finally, a lot has to do with the exquisite re-mastering Robert Wiltak's HDTT label has become famous for. Again, as with the HDTT Rite of Spring recording I reviewed recently by this same orchestra and conductor in this same hall, the original is red book digital!
Pierre Boulez will tell us that beauty isn't everything in Mahler, but it is a lot. It is what lets us hear what the end of the nineteenth century was at its heart. There are moments in this recording when I miss the incisive attacks and great clarity Boulez' Mahler gives us. But there are also times in Boulez's Mahler when I miss the beauty that Eschenbach gets from the Houston musicians. Even the woodwinds have an almost eternal liquidity. The violins are beyond beautiful.
While there is occasional drama when it's called for, the predominant quality of this performance is a whispering beauty.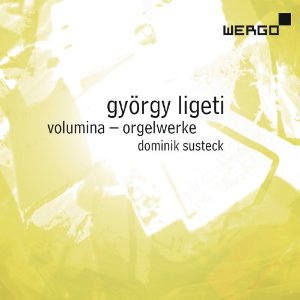 Ligeti, Volumina - Organ Works. Dominik Sustek. Wergo. WER 6757-2.
As 'serious' listeners of modernist music, we pay attention to anything by Ligeti. We don't love everything he wrote. Modernist music is not lovable by nature, though it certainly can be. It is mostly intriguing, exciting… off-putting, inane. With Ligeti, it is invariably interesting, sometimes mind-bending.
What does high modernism in its second generation, composed for solo organ, sound like? Well, starting with Volumina (1961-62; revised 1966), the earliest and most ambitious work in this program of Ligeti's only three works for organ Ligeti (plus a 1950's work for piano arranged here for organ by the soloist), it sounds like a host of flying jet fighter planes giving birth to a rich, complex, mysterious other world. We are accustomed to Ligeti's music being an exploration of space and texture rather than linear musical narrative or melody: Volumina feels like an exploration of cosmological space. Remember that Ligeti composed music for Kubrick's 2001: A Space Odyssey. This work goes far beyond that in both aesthetic and emotional power.
Harmonies (1967) is closer to what we remember of his work for Kubrick. It creates a single spell rather than the hugely complex Volumina, a continuously evolving wave of haunting, dissonant sound in the mid and upper registers. Coulée (1969), written during the same period (Ligeti calls the pair of them Two Studies), is less simple, introducing the element of a deep and welcome ground in the bass. There are hints of melodic intent here and there but as the work only last three and a half minutes, there isn't much time for them to go anywhere.
The album is introduced by a 'suite' of eleven short pieces originally composed for piano in 1951-53 called Musica Ricercata, arranged for organ by organist Sustek in 2012. It is considerably less experimental than the later works, though not less intriguing for that.
The album also includes a Volumina-like work by Sustek, Improvisation for Organ (2012), which is a fascinating contribution to the genre.
High modernism is almost by definition hard to write about. Volumina is the main course here and it definitely sustains the album. Around my third time through its 15+ minutes I was impressed and moved. Before that, I was mainly overwhelmed.
Equipment used for this audition: Resolution Audio Cantata CD player; Crimson CSD710 preamplifier and CDS640E mono-block amplifier (all solid state); Tocaro 40D loudspeakers. Audio Note OTO Signature integrated (tubed) and E/SPe HE loudspeakers. Blue Circle FtTH2 integrated amplifier (hybrid), and JM Reynaud Abscissa loudspeakers. Crimson cabling.
Bob Neill is a former equipment reviewer for Enjoy the Music and Positive Feedback Online and proprietor of Amherst Audio in Amherst, Massachusetts, which sells equipment from Audio Note (UK), Blue Circle (Canada), Crimson Audio (UK), Resolution Audio (US), and JM Reynaud (France). He is also a sales agent for Tocaro loudspeakers (Germany), distributed by Austin Hifi in Austin, Texas.