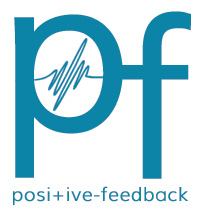 You are reading the older HTML site
Positive Feedback ISSUE 67
may/june 2013
An Update to Our DSD DAC List and Other DSD News: June, 2013
by David W. Robinson
[All images courtesy of the respective manufacturers.]
In the aftermath of THE Show Newport Beach, I wanted to quickly summarize some new information to my list of DSD-capable DACs and some other DSD-related news.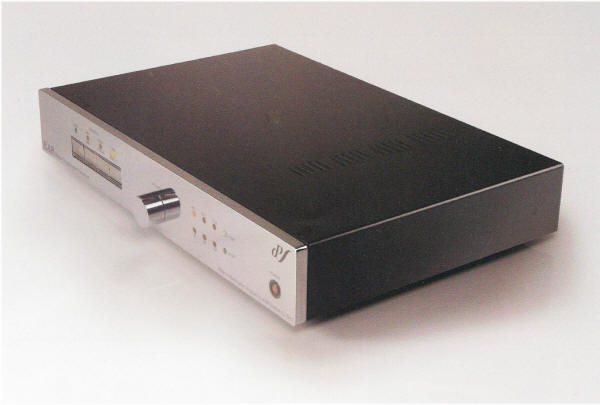 The E.A.R. Dac4
It was great to hear that Tim deParavicini's E.A.R. will be bringing out its Dac4 tubed DAC, with support for Double DSD in native mode. (Note that the Dac4 already supports Single DSD at 64fs.) Anyone who knows the E.A.R. line knows how significant this development is for DSD playback, and for quality in our listening rooms. Tim says that the final version of the Double DSD-capable unit will be in the very near future. An initial listening session in Dan Meinwald's room at THE Show Newport Beach 2013 was very promising; I hope to have the Dac4 and its associated transport in for review here ASAP.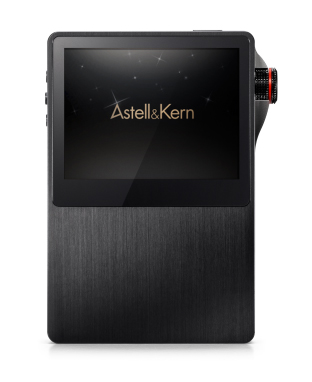 The Astell & Kern AK120 high-resolution portable digital player…DSD on the fly!
Here's some brilliant news! The Astell & Kern AK120 portable player currently handles PCM out to 192kHz/24-bit in various formats (WAV, FLAC, WMA, MP3, OGG, APE, AAC, ALAC, and AIFF, with FLAC, WAV, ALAC and AIFF supported out to 192kHz/24-bit), but will be adding DSD support via a firmware update in the next month or so.
I spent some time listening to this sweet portable at the A&K display, and was very impressed by its sound, its features, its interface, and its elegant look. It features 64 GB of internal storage, but has room for two additional 64 GB SD cards to expand its capacity to a decent 192 GB. (Note to A&K: More would be better!) The AK120 has two Wolfson WM8740 24-big DACs to handle the processing. The supported interfaces are USB 2.0, an optical I/O, and headphone out. Dimensions are 2.33" W x 3.5" H x .57" D; weight is 5 ounces. What's not to like?!
BTW, A&K claims a continuous playing time per charge of "up to 14 hours," and a recharge time of around 6.5 hours. The play time is pretty good; the recharge time is a bit longish, but could be done while you sleep overnight. Some portable battery units might be able to help you extend this during long travel; make sure that you match the power requirements, though.
I do not yet have final pricing on the AK120.
DSD on the go will be a major godsend to yours truly, and, I think, to many others as DSD downloads proliferate this year. Line up to get yours… I'm already in the queue!
ARALIC VEGA DSD-capable DAC, supporting DSD and Double DSD

Aralic has announced their VEGA DSD-capable DAC, available within the next few weeks. According to their Web site:
With Sanctuary Audio Processor as heart, AURALiC introduces several cutting-edge technology for VEGA: Megahertz upsampling algorithm up-samples all PCM music to 1.5MHz in 32bit; Femto Master Clock provides an ultimate clock precision with jitter only 82 femtoseconds (0.082 picosecond). Binding with other AURALiC's patented technologies such as 'ORFEO Class-A module' and discrete 'Purer-Power™ solution', VEGA will bring high resolution music playback experience to climax.
The VEGA handles high-resolution formats, including DSD (Single DSD @ 64fs and Double DSD @ 128fs); DXD (352.8kHz and 384kHz/32-bit); and the usual other PCM suspects. I/O includes AES/EBU, two coax, a TOSLINK, and USB 2.0. Outputs are both balanced and single-ended RCA, with sufficient output for direct connection to your amp(s) "without dynamic loss."
It's great to see another manufacturer of DSD-capable DACs enter the market!

The Wyred 4 Sound DAC 2 SE DSD-capable DAC
Wyred 4 Sound's DAC 2SE supports DSD64 and DSD128 via USB 2.0, as well as PCM up to 384kHz/32-bit. I haven't had a chance to hear this one; for more details, check out the W4S Web site at (specifically the DAC 2SE). ESS ES 9018 DAC; lots of I/O… two S/PDIF coax, two TOSLINK, one AES/EBU, and one USB 2.0 port. First glance, this looks promising.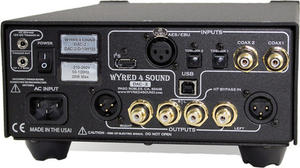 So there you have it… more DSD all the time! We'll keep you posted…feel free to email me with any DSD hardware/software that I should know about, not already covered here. I'll get this out to our readers ASAP.