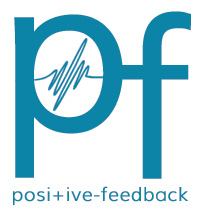 You are reading the older HTML site
Positive Feedback ISSUE 67
may/june 2013
emt and audio exklusiv
The TSD 15N SFL Cartridge and P 0.2 Phono Stage
as reviewed by Paul Candy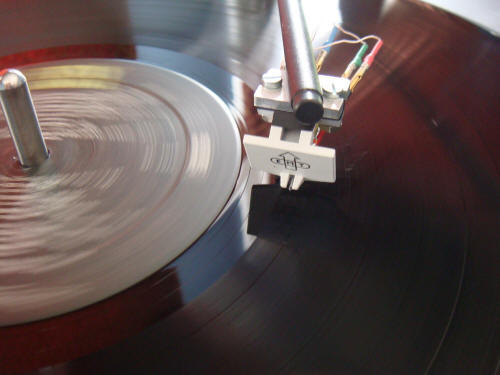 Sometimes I wish digital audio had never happened. I think of all the money I have spent on trying to get good sound from CDs and imagine what sort of analog front end I'd have. We're probably talking Ye Olde Editor's rig at this point. Now add FLAC, WAV, SACD, DSD, hi-rez, servers, streamers, music library management software, hard drives, USB and FireWire just further fuels my wishful thinking. What could be simpler than taking a record out of its sleeve and placing it on a platter and dropping the tonearm? No library management required, no compatibility issues, no catastrophic hard drive failure and as many an analog lover claim, vinyl just might be the true ultimate high resolution audio format. Maybe it's just my age. Perhaps years of spinning the black stuff in my youth has wired my neural pathways in such a way that digital no matter how good will always play second fiddle to vinyl. Having said that, I admit that digital has seemed to finally come of age, most evident recently when I reviewed Calyx Audio's terrific Femto DAC for 6moons. Still, holding a nice physical sleeve in my hands is so much more satisfying than looking at an image on a computer monitor. And also missing (although improving) is the raw physical energy and presence that seems unique to vinyl.
With that nostalgic vibe in mind, today we take a listen to a moving coil cartridge that came out back when Bonanza was the top rated TV show and a contemporary phono stage from a relatively new firm.
Legendary German firm Electrical Measuring Technology (EMT) dates back to 1940, initially as a designer of test equipment and later as a designer and manufacturer of some highly regarded transcription turntables. After WWII, EMT developed a worldwide sales network focusing on the broadcast and recording industries. While initially supplying radio stations with Ortofon pickup heads, EMT soon began offering their own Ortofon inspired cartridges. In 1965 EMT introduced the TSD 15 stereo cartridge which has been used in the tens of thousands over the years in most European FM radio stations and recording studios. It has been so successful that it remains in production today and manufacturers such as Roksan, Brinkmann and van den Hul use portions of its internals for their own designs. In an industry where firms turn over their product lines pretty much every year, the longevity of EMT's TSD 15 is rather special. Do you think Marantz will be offering the same SACD player in 40 years' time? I don't think so, not to mention no one will be making SACDs then anyway.
All EMT cartridges are still manufactured by hand in-house in Mahlberg, Germany. The TSD 15 has long been on my review radar screen having heard one several times over the years, most notably attached to the Well-Tempered Lab Amadeus, a wonderful table I happen to own. Lucky for me, the Canadian WTL distributor, from whom I purchased my Amadeus is also an authorized EMT dealer.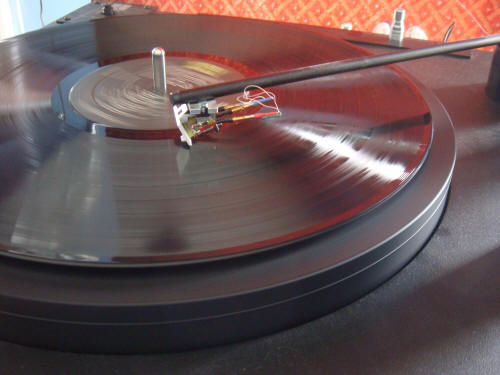 Down to business: The Broadcast TSD 15 weighs in at 17.5g, has an impedance of 24 Ohms, a relatively high 1.05mV (.21mv/cm/sec) output and a 2.5g tracking weight. My sample was the nude TSD 15N SFL which sports a 6µm diamond Super Fine Line stylus and weighs 8g. For the purist retro crowd EMT also offers a TSD 15 (SPH) with a 15µm spherical stylus (which I'm told displays a somewhat warmer more forgiving demeanor than the SFL version). However, EMT recommends the use of the different styli shapes as follows: TSD 15 SFL, 6µm for all stereo records, the TSD 15 SPH, 15µm for early stereo records (1950's, early 1960's) and the TSD vdH for new and like-new stereo records only. You can also purchase the Original Broadcast TSD 15 within a headshell.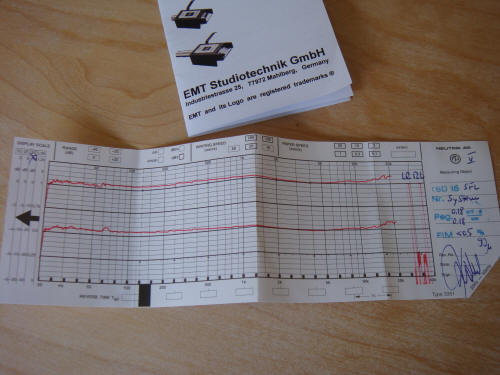 The TSD 15 was no more difficult to install than any other cartridge I have tried, although I admit I got a break as the overhang on the Amadeus tonearm is fixed thereby avoiding the trials and tribulations of playing with protractors and twisting cartridges this way and that way a millimeter or two at a time. Thank you Bill Firebaugh. Of note to those of the sausage fingers club, the mounting holes of the TSD 15 are not threaded and require nuts to secure the mounting screws. A small flathead screwdriver with a tiny piece of double sided tape was a big help.
Once dialed in at a tracking force of a little over 2.5g, the TSD 15N proceeded to rock my world. I hate to drag out tired old reviewer clichés, but I really did rediscover my record collection. I heard all sorts of new things and gained insights that were, up to now, obscured.
The EMT's SFL stylus tip seemed quieter in the groove than my Ortofon Rondo Blue and the overall presentation was also considerably more open, transparent and cleaner. Yet along with that clarity and truth I also noted greater presence and body along with a more real sense of flow and momentum. In fact, if there was one overriding characteristic it was the latter--the ability to communicate the motion and drive of music was uncanny and easily beat pretty much any digital playback I have heard. That easy way that notes came and went and ability to denote rhythm, melody and pace were excellent. The rhythm seemed to swing more with better integration between instruments than with my Ortofon. Music seemed more vigorous and vital, yet puzzlingly more relaxed than with the Rondo Blue.
Although I really didn't pay too much attention to audiophile traits such as imaging and soundstaging, music via the TSD 15 seemed bigger more layered and delineated than with any prior cartridge I have tried.
Individual instruments and musical lines were clearly discernible regardless of how complex the music was. With Lenny's pedal-to-the-metal reading of Shostakovich's Fifth Symphony, the EMT handled the more densely scored high octane portions with ease—call it grace under pressure. I never lost sight of inner detail, truth of timbre or sense of forward flow and momentum.
A cherished guilty pleasure is Hal Willner's Stay Awake, a brilliant ode to the timeless tunes of Disney. Let's see, we've got Los Lobos doing "I Wanna Be Like You", Sinead O'Connor with "Someday My Prince Will Come", Tom Waits with a completely bizarre "Heigh Ho" and Buster Poindexter with an over-the-top version of "Castles in Spain". Vocals were ravishing, be it Bonnie Riatt on "Baby Mine" or Syd Straw with her take on "Blue Shadows on the Trail". This was thrilling exciting stuff. I wondered at the genius of those wonderful little gems and I don't recall ever hearing them so wonderfully vibrant and full of life.
The sense of debauched abandon with which The Replacements bashed out "Cruella De Ville" came across better than I have experienced before. Only the Replacements could turn a Disney classic into a sleazy peeler bar number. Speaking of abandon, I don't recall Mickey Waller's (or was it Kenny Jones?) outstanding drumming on Rod Stewart's Every Picture Tells a Story sounding so wonderfully visceral, powerful and propulsive yet so well defined and explicit. Guitars, bass and Stewart's vocals were also rendered with exquisite truth, palpable texture and immediacy.
Another guilty pleasure is the soundtrack to Casino Royale. I've loved this absurd sprawling mess of a film (six directors no less!) and it's admittedly cheesy (except for Dusty of course) soundtrack since I was a kid. Years later I was dumbstruck upon reading that it was considered an audiophile classic. The horns, courtesy of Herb Alpert and the Tijuana Brass, projected forward as they do in real life with plenty of that brassy blat. And Dusty Springfield's wonderful evocative voice on the legendary "Look of Love" was supremely gorgeous.
The EMT was also exceptionally revealing of timbral color. The massed lower strings on the opening movement of Karajan's '60's recording of Sibelius's Fourth Symphony were suitably rich, thick and velvety and ably conveyed the sense of impending dissolution and doom. Regardless of what record I threw on the table, be it Beach House's Bloom, Drive-By Truckers' The Dirty South, Karl Bohm's Die Zauberflote or Andrew Hill's Point of Departure, instruments and voices consistently sounded perfectly natural and convincing.
The TSD 15 offers a near ideal balance between detail, transparency, texture and drama. Definitely a cartridge that would appeal to the heart and brain or put another way, music lovers and detail hounds.
Along with a TSD 15 I was given Audio Exklusiv's P 0.2 phono stage which the distributor thought made a synergistic match with the EMT. Normally I avoid reviewing two products simultaneously but curiosity got the better of me.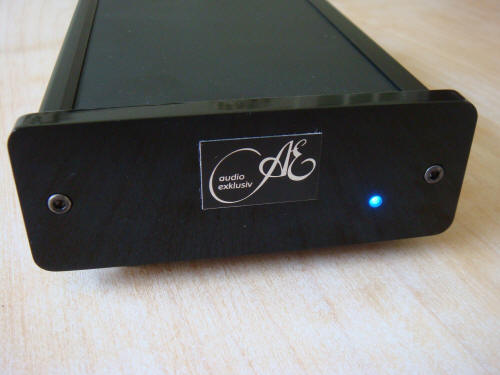 Audio Exklusiv was founded in 1979 by Gerd Putz and has recently become available in North America. Audio Exklusiv offers various other audio fare including an upscale phono stage, a good selection of integrated amps, separates, CD player (they still make those?), turntable, electrostatic speakers plus a number of assorted accessories.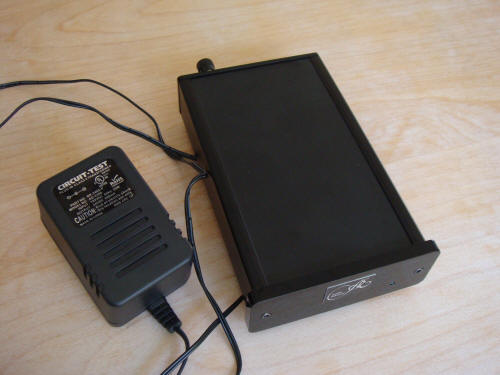 The P 0.2 comes in a nice smallish black metal enclosure along with an outboard wall wart style power supply. The front acrylic panel sports a blue LED indicating power status and the rear panel has a DC inlet, ground post and two pairs of RCA jacks for input and output. Also easily accessible on the rear is a series of dip switches to set gain, impedance and loading. Far too many phono stages require users to remove the lid to adjust settings. Kudos to Audio Exklusiv for being sensible in this regard.
Specifications are as follows:
Frequency response: RIAA =/- 0.2 dB
Gain: 43.5 dB (MM), 57.5, 60.5, 64.5 dB (MC)
Impedances: 300, 510, 1k, 47k Ohm (MC)
Capacitances; 50, 150 pF (MM)
Dimensions: 110 (W) x 200 (D), 50 (H) mm
Weight: 1kg
The P 0.2 apparently possesses many of the features of Audio Exklusiv's statement P 2 phono preamp including a discrete differential FET input with a specially developed DC controller that obviates the need for any capacitive coupling. All in all I thought the P 0.2 was well constructed, well-appointed and even attractive in an understated kind of way.
Once I determined correct power polarity for the P 0.2 with a voltmeter and cheater plug, I dropped some of my favorite records on the Amadeus for a spin.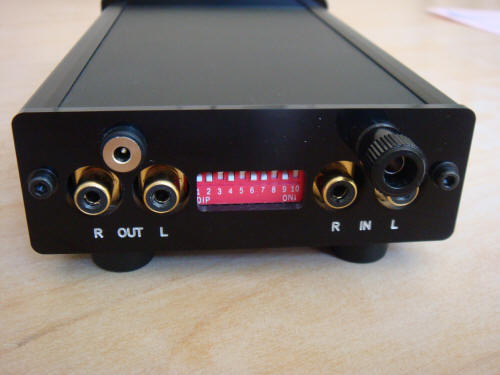 The P 0.2 sonically speaking, was a tall glass of pure spring water; cool, clean and clear without that chalky aftertaste one finds with most municipal water these days. Not bright per se just honest. The P 0.2 threw a wide open dimensional sonic picture with a tonal balance that perhaps might seem a little cool to some. It certainly didn't have the warmth of my Pro-Ject Tube Box but it didn't have the latter's rose-tinted opacity or its slightly wooly bass. The P 0.2 was all about truth while maintaining balance—a fine phono stage that worked well with the TSD 15 as well as my Ortofon Rondo Blue.
I briefly compared the P 0.2 to Dynavector's $895 P75 phono stage and while there is only a $400 price difference, the former left the latter in a cloud of dust. The P 0.2 was superior to the P75 in every way; dynamics, flow, detail, soundstaging and image specificity, immediacy and liveliness. With the P75, music was texturally thinner, more distant, softer and lacking in drama and excitement. The P75 is a fine relatively inexpensive phono stage but for only $400 more, the P 0.2 delivers so much more.
The Pro-Ject Tube Box while smooth was decidedly over warm and laid a hazy gauze over the music thus rounding off edges and smoothing over nuances. Sometimes music is raw and aggressive and I'd like to hear that.
While I enjoy listening to file based music playback, often my eyes glaze over when reading about various streamers, network servers and music library management software and how I must configure this and that. I feel at the service of the technology rather than the other way around. While computer literate, and comfortable around them, there is still a long way to go before they are truly plug and play and I can understand why so many audio hobbyists would rather suffer the indignities a rectal examination than have a computer or one of those overpriced over complicated so-called music servers in their listening rooms (to me computers and streamers are one and the same—just look under the hood). Not to mention they'll be obsolete in a year or two. With the exception of the tweakiest tonearms, setting up a table is far easier to me than setting up a network and in many ways more rewarding. Plus there's something innately satisfying about using a cartridge that's been in production for over 40 years and a format that dates back to around World War II. I swear, get a table like an Amadeus, match it with a cartridge like the TSD 15 and a decent phono stage and you'll wonder how the hell we got suckered into this perfect sound forever business.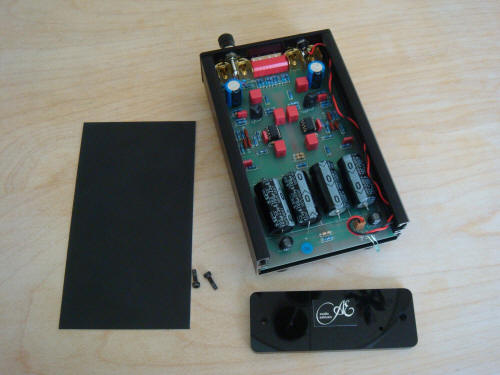 A probable further indication of my advancing age is that my reviews are getting shorter as is my patience. Either a piece plays music or it doesn't. And there's only so many ways to write that. The EMT TSD 15 cartridge and the Audio Exklusiv P 0.2 both definitely play music and do so in a truthful manner albeit with a good dose of panache. You get the truth and detail but also the poetry, the spectacle and the drama of the music. And one other thing: both, but especially the TSD 15 made each of my records sound different and feel important. I kept thinking of that Tom Waits/Keith Richards tune, "That Feel" from Waits's Bone Machine. Crap, I wish I had that on vinyl. Way recommended. Paul Candy
EMT TSD 15 cartridge
Retail: $1950
Audio Exklusiv P 0.2
Retail: $1299
EMT- Studio Technik
www.emt-studiotechnik.de
Audio Exklusiv
www.audio-exklusiv.de
North American Distributor (EMT)
Tone Imports
www.toneimports.com
CDN distributor (Audio Exklusiv)
Charisma Audio
www.charismaaudio.com