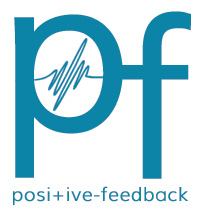 You are reading the older HTML site
Positive Feedback ISSUE 67
may/june 2013
KR Audio Electronics - Kronzilla VA680
as reviewed by Wojciech Pacuła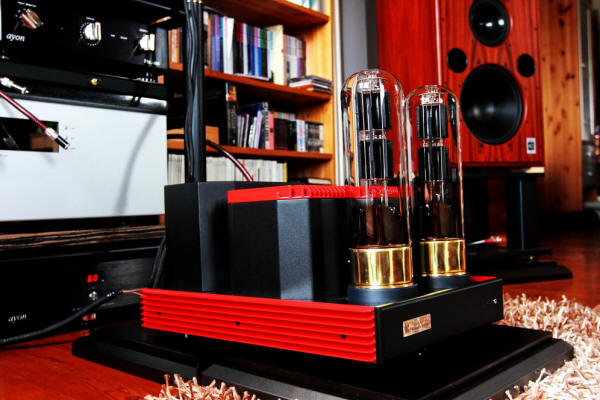 The 60 Watt Kronzilla KR VA680 with the Lundahl transformer application at 60 watts outperforms the regular 50 Watt output power of the current Kronzilla production.
That's what I learnt from Eunice Kron when I asked her about the new amplifier with characteristic blood-red finishes, presented for the first time at High End 2013 in Munich. Not much, admittedly, although it narrows down potential further search. Actually, in her email the head of KR Audio Electronics said "SX680", not "VA680", but I just take it to be a slip of the pen on Eunice's part. She must have been thinking of their first amplifier with the T-1610 power triodes, the SX, launched for sale in April 2005, which boasted 50 watts per channel from a single power triode in single-ended configuration.
This is most likely not the first review of an amplifier from Prague that you are reading, hence there is no need to elaborate on how the Czechs manufacture their own vacuum tubes in a part of the tube factory purchased from Tesla, or that their T-1610 is probably the largest audio vacuum tube in current production, or that the company is run, after the death of her husband, by Eunice Kron, an Italian who settled by the Vltava river. Actually, just a glance at the Kronzilla is enough to always remember its unusual appearance. And since "corporate identity" is essential for any business, KR Audio this way puts itself squarely in the lead.
In KR Audio's current product line-up we find integrated amplifiers, preamplifiers and power amplifiers. And audio vacuum tubes, of course. The Kronzilla VA680 is the latest addition and at the time of this review it wasn't yet on the manufacturer's website. It is a 50 kg, hybrid power amplifier, with a MOSFET-based input and the already mentioned T-1610 triodes (also called KRT1610 by the manufacturer) in the output, pushing 60 watts per channel. The amplifier features unbalanced topology, with zero global feedback and a single power triode in the output stage. Its outward appearance is very distinctive of the manufacturer and shared with previous Kronzillas. The main body is very low. Viewed from the front, on its top we have two huge vacuum tubes followed by output transformers, each in its own shielding enclosure with heat sinks mounted on top. These are finished in blood red, just like the heat sinks forming the side panels of the unit. The color gives the amplifier its distinctive look. My son who loves McIntosh tubes liked it very much. Behind the output transformers there is a single large enclosure housing the power supply. It has cut-through holes in the rear and a fan to expel warm air from the inside. The fan is, admittedly, audible, especially if you sit close to the unit. The Soulution 710 that I use every day also sports a fan, but much quieter.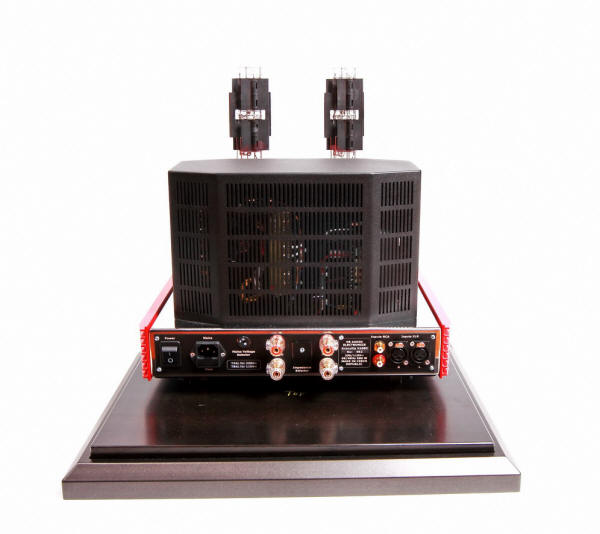 On the rear panel we have line-level inputs, speaker terminals and an IEC mains socket with a mechanical switch. There are two pairs of line inputs—a balanced XLR and an unbalanced RCA. As I said, the amplifier's circuit is unbalanced. Right behind the XLRs there is therefore a balancing circuit. Speaker terminals are classic, gold-plated WBT, one pair per channel, with output optimized for 4 or 8 Ω speaker load. The appropriate impedance is selected by a golden jumper hidden behind a flap on the back.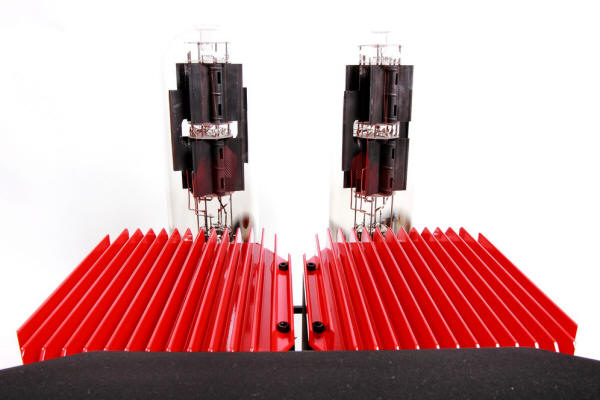 The T-1610 is a proprietary KR Audio design. It is a directly heated high power audio triode operating at 400V. Its dimensions are truly impressive: height 310 mm, diameter 85 mm. Each of its four pins is my thumb's size.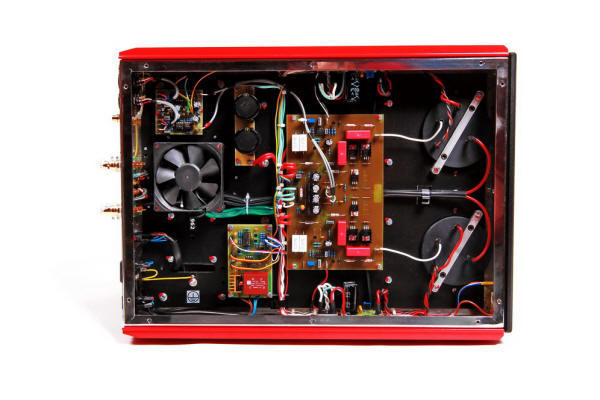 Electronic circuit is mounted on a few small PCBs. The signal path looks very simple, and most of the space is occupied by power supply components. From the inside it becomes obvious what the side heat sinks are for—mounted to them are rectifiers and voltage regulators transistors, apparently for the heater circuits. There are no input Lundahl transformers but an active circuit instead, on two TL072 per channel. It is mounted on a small circuit board near input connectors. From there, the signal runs via shielded cables to a large board with an input transistor and two IXTP08N100D2 driver transistors in parallel. The coupling between the solid stage and the tube stage is by large Wima capacitors.
Mini-interview with…
Eunice Kron, head of KR Audio, and Marek Gencev, chief engineer
Wojciech Pacuła: What is the difference between the VA680 and the SX for example, except for output power?
Eunice Kron: The Kronzilla VA680 is a new amplifier having new technical characteristics including a new driver board. It's a pity you don't have the Kronzilla you reviewed for High Fidelity (www.highfidelity.pl) some time ago side by side now. The Dutch sound engineer said this outperforms the award winning 50 watt version.
Who actually designed the VA680?
The new Kronzilla VA680 was designed by Mr. Marek Gencev, with the Lundahl transformer application giving 60 watts power output. Marek was the young man my husband chose to carry on KR. He improved all the tubes since 2002 and developed the Kronzilla "X" series as well as the new Kronzilla VA680 you have in your possession. In my opinion Marek Gencev is the best tube engineer and amp designer in Europe.
Marek, please tell me why did you choose a solid state driver stage over tube drivers?
Marek Gencev: Both the VA680 and the SX are SE hybrid stereo amplifiers with auto-biased circuit (DC servo loop). The end is equipped with our T1610 triodes (DHT), working in class A. The driver is solid state and also works in pure class A. The reason I use the hybrid designs is to reach the best from both, the tube sound from vacuum tubes and best SNR of solid-state. So, we use discrete FET devices to drive electron tubes with output transformer in the end stage. Together it brings real tube sound with significantly lower noise and hum in comparison with whole tube design or hybrid where mass-produced preamplifier tubes are used in input stage. The VA680 has two main improvements. Firstly, there is a new driver board with depletion MOSFETs which are connected in SRPP circuit (very common in tube world). Secondly, the tubes operate in different working point (higher anode current), where the triode has lower internal resistance. Consequently, the amplifier can reach better damping factor and frequency response.
Eunice Kron: On the history of the hybrid circuit, your readers might be interested in the following. When my husband first experimented with an all-tube circuit, he found no commercially available pre-amplifying tube that could meet his requirements for low or no micro-phonics and went on to develop the "KR" hybrid circuit with solid state for the first stage and direct, dedicated KR tube application for the final stage. KR has kept this circuitry model throughout all the designs and finds it gives a very special sound reproduction. On the future of KR, I will have to think more about this. We have always been innovators being the first company to re-design the vacuum tube for audio after 54 years. Certainly KR is a tube expert in its field and this is our core specialty.
Any plans? Maybe a D/A converter?
Concerning the DA, we did SXI integrated with DA/USB input, but there was low market interest and we stopped to offer it. Since many customers prefer all tube design, my plan is to make new DHT driver/preamp tubes and design all tube amplifier equipped only with our tubes, including vacuum rectifier.
A selection of recordings used during auditions:
"L'Amor de Lonh", Ensemple Gilles Binchois, Dominique Vellard, Glossa GCD P32304, CD (2010).

"Estampies & Dances Royales", Hesperion XXI, Jordi Savall, Alia Vox AV 9857, SACD/CD (2008).

Bach, "Violin Concertos", Yehudi Menuhin, EMI/Hi-Q Records HIQXRCD9, XRCD24, CD (1960/2013).

Bach, "Three Sonatas For Violoncello and Harpsichord", Janos Starker, Zuzanna Ruzickova, Denon/Columbia Music Entertainment COCO-70745, "Crest 1000", CD, (2004).

Daft Punk, "Random Access Memories", Columbia Records/Sony Music Japan SICP-3817, CD (2013).

Depeche Mode, "Soothe My Soul", Columbia Records 730682, SP CD (2013).

Depeche Mode, "Soothe My Soul", Columbia Records 730692, SP CD (2013).

Ivie Anderson, "Ivie Anderson with Duke Ellington & His Famous Orchestra", EPM 157352, "Jazz Archives No. 42", CD (1932-1940/1991).

Jean Michel Jarre, "Essentials & Rarities", Disques Dreyfus/Sony Music 62872, 2 x CD (2011).

Johann Sebastian Bach, "Partitas, Preludes & Fugues", Glen Gould, Sony Classical SM2K 52 597, "The Glen Gould Edition", 2 x SBM CD, (1993).

King Crimson, "Lark's Tongues in Aspic", Atlantic/WHD Entertainment IECP-20220/221, "40th Anniversary Series", 2 x HQCD (1973/2012).

Komeda Quintet, "Astigmatic", Muza Polskie Nagrania /Polskie Nagrania PNCD 905, "Polish Jazz vol.5", CD (1966/2004).

Kraftwerk, "Minimum-Maximum", Kling-Klang Produkt/EMI 3349962, 2 x SACD/CD (2005).

Led Zeppelin, "Led Zeppelin (I)", Atlantic/Warner Music 826325, "mini LP", CD (1961/1994).

Miles Davis, "In A Silent Way", Columbia/Mobile Fidelity UDSACD-2088, "Special Limited Edition, No. 1311", SACD/CD (1969/2012).

Tommy Dorsey, "Masterpieces 15", EPM 158342, "Jazz Archives", CD (1935-1940/1995).

Tool, "10,000 Days", Volcano Entertainment 819912, CD (2006).

Mel Tormé, "Hello, Young Lovers", Pacific Delights/Sinatra Society of Japan XQAM-1059 "Historical Recordings", CD (2012).

Nirvana, "In Utero", Geffen GED 24536, CD (1993).
Sound
How do we define power in audio? There are as many opinions as there are experts. After all, audio is an individualist's game. Yet, despite this wealth or even overabundance of opinions, several common features can be singled out as answers to such a question. The most obvious is associated with the level of volume or, more specifically, the maximum SPL (Sound Pressure Level) which is achievable in a given room with given speakers. In short, the higher the power, the further we can hear it on the street. Another one, slightly more sophisticated answer would be linked with the level of control an amplifier exercises over speakers and its macro-level dynamics. In this case, however, the matter is complicated for equally important as the output power is the output impedance, defining the damping factor. And finally, the third answer I would expect in this type of survey conducted, say, among visitors to High End Show in Munich would probably narrow it down even further, referring to the way the amplifier controls the bass: the more power, the better the control and the more powerful bass. Here, the damping factor is also important, but the raw power seems to be fundamental. All the above answers would be correct. At the same time, none of them would really matter in where we are—in the high end.
Eunice Kron and her engineers emphasize the change from 50W to 60W power output in the new amplifier. It seems not that much and in the world of solid state amps that is actually true. However, combine it with a higher current capability, in other words with a better power supply, and add tubes to the equation and the said 10 W becomes a healthy step forward, especially that we are talking about a triode single-ended amplifier.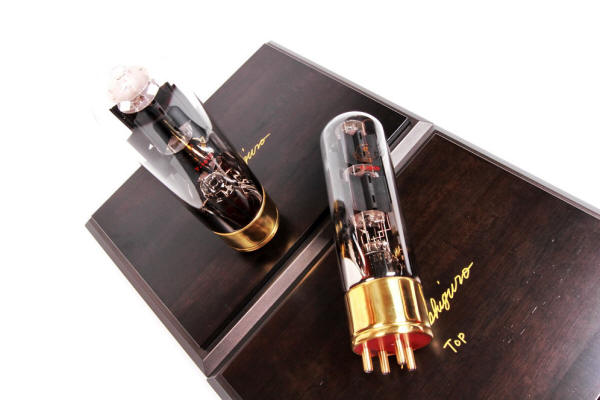 As Eunice mentioned, I had once had at home the previous Kronzilla and it left a very good impression on me. Unfortunately, I did not have it now for a side by side comparison with the VA680, and sonic memory tends to be elusive. What I hear, however, translates into specific emotions and impressions which I can in turn remember perfectly. I may not remember a product's price, its symbol or even looks, but I keep a perfect mental picture of how it "felt". If you recon that's good enough, you may find helpful the following piece of information: The new amplifier is much better than the Kronzilla. Not slightly better, not somewhat, not this or that or the other; it is overall a much more refined amplifier. How does its "superiority" manifest? First of all, in a much higher perceived power.
And power for me is the ability to "hold" the pause between the notes in such a way that we can't wait for it, that the micro-gap sends shivers down our spine. Amplifier's power only matters and makes sense to me when each sound has its own place in something greater, creating a larger whole without drawing unnecessary attention. Power in my opinion equals the ability of telling an immersive story.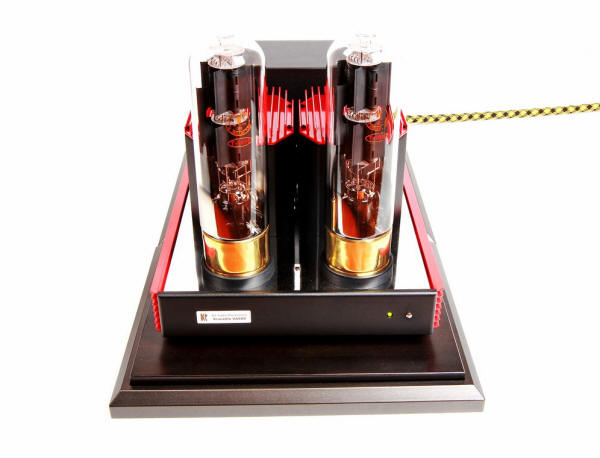 That exactly is the most important quality of the new amplifier from Prague. Music hovers between the speakers; dense, deep sound tightly fills the space and appears around us when it's needed. Just as the storm on 10,000 Days (Wings Pt 2) by Tool. Listening to the track and watching stereoscopic images added in the booklet (stereoscopic glasses are part of the box) I felt like I was in group leader's dark corner of the mind.
But it wasn't Tool I started the audition with. Albums with recordings from the 1930s and early 1940s, such as Tommy Dorsey, Masterpieces 15, released in the Jazz Masterpieces Archives series on the French label EPM (Editions Phonographiques et Musicales), or Ivie Anderson on the same label but in the Jazz Archives series ( No. 42), both remastered using CEDAR system, can sound brilliant. Not because they have balanced frequency response, high dynamics or 3D imagining; none of that is and will never be found here. We won't make a mistake by saying that they sound quite dark and muffled. Having been copied from shellac discs and subsequently remastered, they can't sound much better. But for every audiophile, music lover—no matter how we call ourselves—what we do get here is a miracle. Especially with an amplifier like the VA680, which is not neutral at all, has its quirks and explains the world available on music recordings in its own way, but which at the same time does a fantastic basic job I expect of an audio product: it involves me in their world.
Playing old mono recordings we get a large volume of sound and a saturated soundstage. The best solid state amplifiers and a large group of quality tube amps can do that, but some of them blow phantom images out of proportion. Solo cello, say in Bach's "Three Sonatas For Violoncello and Harpsichord" recorded at Janos Starker's home, or Glenn Gould's piano is too attacking, too "spacious" with them. Some may like it as it's such a "from-the-gut" sound; in the long run, however, it is tiring and monotonous. The new KR Audio amplifier nicely differentiates instruments' sizes and shows the differences between recordings illustrating employed recording techniques and microphones. It's all clearly audible without drawing unnecessary attention. Early music recordings, such as "Estampies & Dances Royales" recorded by Hesperion XXI and Jordi Savall, or "L'Amor de Lonh" performed by Ensemble Gilles Binchois, sound extremely dynamic, clean and smooth. Smoothness is unique and does not result from lack of micro-information, which is easy to achieve, but from filling the space with it. That perfectly illustrates what I was once told by Ken Ishiguro, owner of Acoustic Revive, that higher resolution in audio is the same as in video; going from 1K to 4K video we get a much smoother, not just clearer, picture. The new Kronzilla sounds like it were a 4K projector. It is not hyper-detailed but it builds a credible presentation, engaging in music.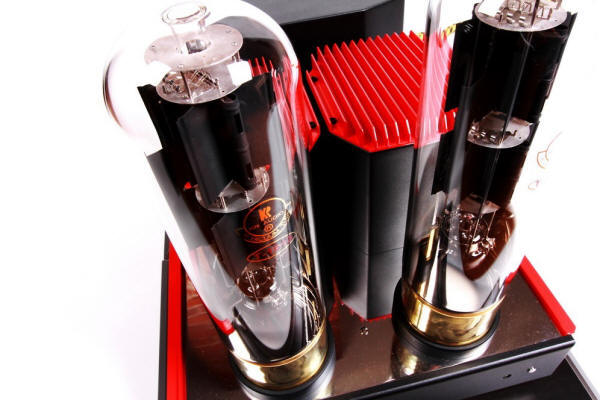 This way we have discussed the most important issue—the high power output and good current capability make the sound of any album played with the VA680 nicely proportioned, well internally "held" and focused. But equally important is how this world is built. In this respect, the reviewed amplifier does not behave like a typical tube or solid state amp. The sound is generally rather soft, which quickly confirms the very low damping factor (DF = 3). There are no sharply contoured instruments' edges but there is no trace of harshness, either. The sound is relaxed, open, with its tonal balance set to a few hundred hertz. One could say that the VA680 sounds like a classic tube amp. On the other hand, its resolution is much higher than most, close to that of the best 300B amplifiers. Nothing dominates the presentation; we get an unconstrained picture of what's on the soundstage, served with panache and ease. Treble is rather unique—on the one hand it's accurate and resonant with not a hint of blurring, on the other, the attack of the cymbals, the trumpets, or even the sharply recorded guitars on Nirvana's In Utero, is not emphasized. There is an inner peace that emanates from the sound, a calm of someone who knows he has the power and does not need to prove it. It's a kind of "potential" force, driving everything much better than the "kinetic" force (already in motion) that only gives an IMPRESSION of strength.
I mentioned the emphasized range around several hundred hertz. It is clearly a modification which I heard both with the Harbeths M40.1 and the Raidho D-1, and even with the Anniversary edition of Castle Richmond. Although, truth be told, the smaller the speakers, the better match. Listening to the new Kronzilla driving large boxes with large woofers, we will need to answer the question whether we can accept it for the sake of everything I've written earlier. We are naturally speaking of high-end and of a minor modification, not a "to be or not to be" but rather something that needs to be judged by our taste. This kind of sonic characteristic, however, seems to determine the choice of music material we will use most often.
There is no such thing as "an amp for rock" or "speakers for classical music". An audio product should be neutral enough to handle any kind of music. Yet the reality is different and certain products make for a better listening experience with certain types of music. The VA680 has ample power output, sounds open and unforced, and will render whatever we throw at it with equal grace. But the more CDs I listened to with it, the more I leaned towards certain bands and I noticed I was picking up albums from some, but not from all, shelves. What sounded most beautiful were recordings of classical music, preferably with small ensembles. In other words, everything located in the "pre-1700" chapter of 1001 Classical Recordings You Must Hear Before You Die by Matthew Rye and Steven Isserlis (Universe 2008). In addition to the above examples, recordings performed by Anonymous 4 sounded truly exceptional, showing impressive acoustics and the physical size of the churches in which they had been made. There was good selectivity, excellent color differentiation and imaging. A stronger upper bass lent credibility to everything, showing a saturated sound and leaving no trace of its origin in an "out of wedlock modification".
Jazz albums sounded similar, for example the 1965 album Astigmatic by Komeda Quintet with Tomasz Stanko on trumpet, released as part of the "Polish Jazz" series, which showed exceptional dynamics and sonic tangibility. The band had good proportions and lovely emphasized depth. Textures were not particularly noticeable and selectivity was clearly not the highest, but that is the price of the natural softness of the sound.
The closer to rock, the fewer my selected albums. Although, stopping by electronic music, I had a great time listening, for example, to the latest album by the duo Daft Punk Random Access Memories or to Jarre's Essentials & Rarities (with emphasis on "Rarities"). The low bass, not really kept on a tight rein, didn't bother me much as it wasn't pulled to the foreground. It clearly lacked the dignified naturalness of my Soulution 710 but, surprisingly, sounded as good as the Soulution 530 integrated. It wasn't until I blasted some heavier tunes by Nirvana, Tool, Megadeth, Vader, or Accept from the new album "Stalingrad" that I gave up pretty quickly.
Conclusion
The value attached to a product can be judged by how easy/difficult it is to part with it. Similarly, as I've written earlier, what's important is how the sonic changes brought by a given product (every product changes the sound) translate into our choices. In short whether, in spite of everything, we still want to spend time in front of our speakers.
KR Audio Kronzilla VA680 belongs to a group of audio components that leave the listener riveted to the chair/couch. Without pushiness or immediacy, after some time spent with the amp we start to relax and focus on the music. Its sound is soft and vivid on the one side, and very well controlled on the other. The bass is big and strong, and has a superbly differentiated color. It doesn't descend too low rolling off gently below 40Hz, but the lowest bass guitar and double bass string decay pretty reliably. With electronic instruments such sound may come out as somewhat lacking foundation. I had no problem with that but a number of solid state amplifiers in this price range do it better. When it comes to acoustic recordings though, such as Jordi Savall's album featuring a large leather-covered drum, the sound is very natural. Both macro- and micro-dynamics is preserved, although the latter is even better with 300B amplifiers.
What I really want to say, however, can be summed up in a few words: the VA680 is an amplifier that sounds natural and unforced, one that most people who know what they want secretly dreams about at night. It doesn't do everything perfectly, mainly due to its low damping factor and the resulting susceptibility to the speaker's impedance response. However, hook it up with speakers from Harbeth, Spendor, or Raidho and you get the sound you will happily live with for many years, spending your money on music instead.
Retail: $26,500
KR Audio Electronics sro
Nademlejnska 1/600
198 00 Prague 9
Hloubetin
Czech Republic
Loc: 50°6'7.64"N,14°31'42.97"E
ales@kraudio.com
www.kraudio.com
ANALOG SOURCES
Turntable: AVID HIFI Acutus SP [Custom Version]
Cartridges: Miyajima Laboratory KANSUI, review HERE | Miyajima Laboratory SHILABE, review HERE | Miyajima Laboratory ZERO (mono) | Denon DL-103SA, review HERE
Phono stage: RCM Audio Sensor Prelude IC, review HERE
DIGITAL SOUCES
Compact Disc Player: Ancient Audio AIR V-edition, review HERE
Multiformat Player: Cambridge Audio Azur 752BD
PREAMPLIFICATION
Line Preamplifier: Polaris III [Custom Version] + AC Regenerator, regular version review (in Polish) HERE
AMPLIFICATION
Power amplifier: Soulution 710
Integrated Amplifier: Leben CS300XS Custom Version, review HERE
LOUDSPEAKERS
Stand mount Loudspeakers: Harbeth M40.1 Domestic, review HERE
Stands for Harbeths: Acoustic Revive Custom Series Loudspeaker Stands
Real-Sound Processor: SPEC RSP-101/GL
HEADPHONES
Integrated Amplifier/Headphone amplifier: Leben CS300XS Custom Version, review HERE
Headphones: HIFIMAN HE-6, review HERE | HIFIMAN HE-500, review HERE | HIFIMAN HE-300, review HERE | Sennheiser HD800 | AKG K701, review (in Polish) HERE | Ultrasone PROLine 2500, Beyerdynamic DT-990 Pro, wersja 600 Ω, reviews (in Polish): HERE, HERE, HERE
Headphone Stands: Klutz Design CanCans (x 3), review (in Polish) HERE
Headphone Cables: Entreq Konstantin 2010/Sennheiser HD800/HIFIMAN HE-500, review HERE
CABLES
SYSTEM I
Interconnects: Siltech Royal Double Crown | preamplifier-power amplifier: Acrolink 8N-A2080III Evo, review HERE
Loudspeaker Cables: Tara Labs Omega Onyx, review (in Polish) HERE
SYSTEM II
Interconnects: Acoustic Revive RCA-1.0PA | XLR-1.0PA II
Loudspeaker Cables: Acoustic Revive SPC-PA
POWER
SYSTEM I
Power Cables: Acrolink Mexcel 7N-PC9300, all system, review HERE
Power Distributor: Acoustic Revive RTP-4eu Ultimate, review HERE
Power Line: fuse – power cable Oyaide Tunami Nigo (6m) – wall sockets 3 x Furutech FT-SWS (R)
SYSTEM II
Power Cables: Harmonix X-DC350M2R Improved-Version, review (in Polish) HERE | Oyaide GPX-R (x 4 ), review HERE
Power Distributor:Oyaide MTS-4e, review HERE
COMPUTER AUDIO
Portable Player: HIFIMAN HM-801
USB Cables: Acoustic Revive USB-1.0SP (1 m) | Acoustic Revive USB-5.0PL (5 m), review HERE
LAN Cables: Acoustic Revive LAN-1.0 PA (cables ) | RLI-1 (filters), review HERE
Router: Linksys WAG320N
NAS: Synology DS410j/8 TB
ANTIVIBRATION ACCESSORIES
Stolik: SolidBase IV Custom, read HERE all system
Anti-vibration Platforms: Acoustic Revive RAF-48H, review HERE /digital sources | Pro Audio Bono [Custom Version]/headphone amplifier/integrated amplifier, review HERE | Acoustic Revive RST-38H/loudspeakers under review/stands for loudspeakers under review
Anti-vibration Feet: Franc Audio Accessories Ceramic Disc/ CD Player/Ayon Polaris II Power Supply /products under review, review HERE | Finite Elemente CeraPuc/ products under review, review HERE | Audio Replas OPT-30HG-SC/PL HR Quartz, review HERE
Anti-vibration accessories: Audio Replas CNS-7000SZ/power cable, review HERE
Quartz Isolators: Acoustic Revive RIQ-5010/CP-4
PURE PLEASURE
FM Radio: Tivoli Audio Model One