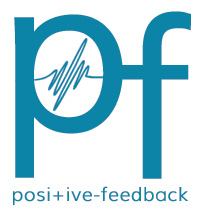 You are reading the older HTML site
Positive Feedback ISSUE 67
may/june 2013
Of Montreal Live at the Echoplex May 9, 2013: If Gwar Ate a Rainbow
by Annie Merkley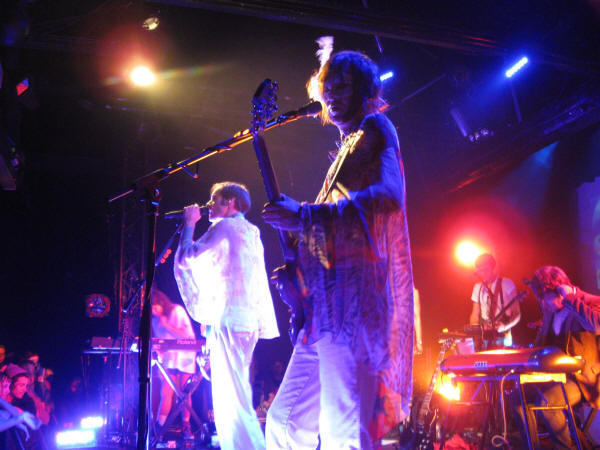 (Annie has been invited to write an occasional music bit, so let's welcome Annie!)
Gender bending boys wearing tutus and long satin gloves waiting anxiously in line? Check. 20-year-old hipster chicks singing along to every word? Yup. A bare-chested eagle in a cape and underpants cavorting with three little pigs on stage? You got it. Kevin Barnes singing from on top of a dancing tiger-dinosaur? You know where you are. You've found yourself at the beautifully bizarre and endlessly entertaining world of Of Montreal!
The first time I saw Of Montreal was in '98.They opened up for Neutral Milk Hotel at the 40 Watt in Athens, Georgia, and back then Barnes' songs were way to happy-go-lucky for my liking. However, with age he has accumulated cynicism, wit, and a joyful, mischievous approach to his music.
I hadn't seen them since around '05, and I'd heard that they'd amped up the visual-art part of their sets, but this performance was something entirely unexpected. A roller coaster of antics accompanied by an infectious beat. I couldn't help but sway my hips and tap my feet.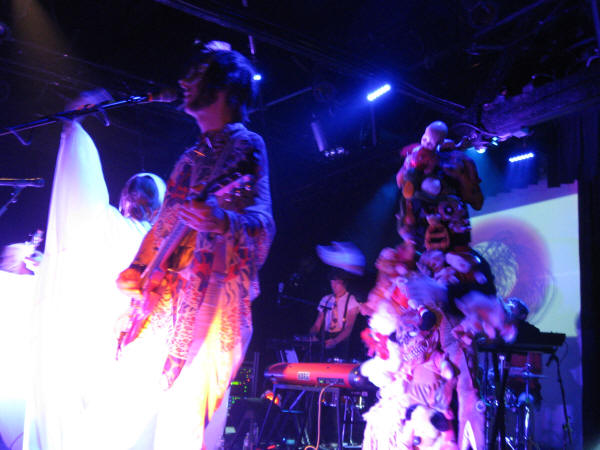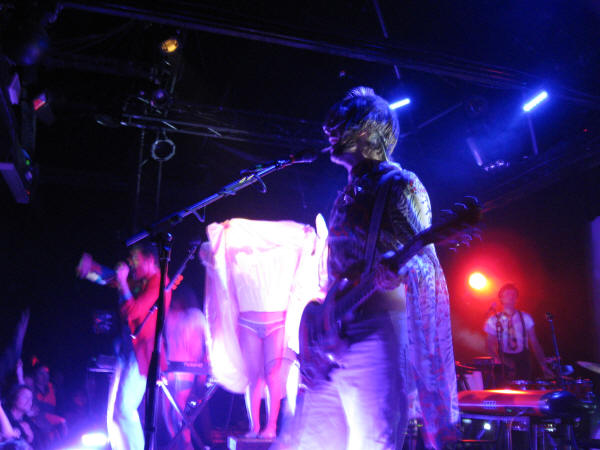 There was panty flashing from a bride, a winged creature with an orange balloon for a hard-on, and armless lizard things that flashed large paper mache breasts with pompous glee. It was as if Gwar ate a rainbow. The display of sexuality wasn't raunchy; it was an exploration of the imagination. It felt like kids undressing Barbie and making her fake fornicate with He-man.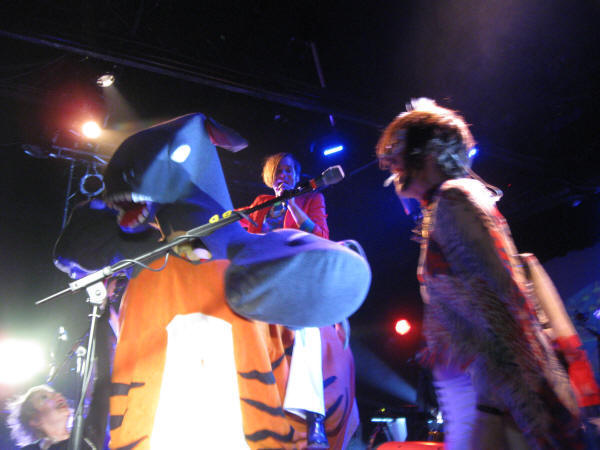 The set was a mish-mash of songs from their prolific repertoire peppered with songs from their new album Paralytic Stalks. When they started to play "Grolandic Edit" from Hissing Fauna, Are You the Destroyer? front man Barnes jumped onto the back of a tiger-dinosaur (a costume manned by two people inside) and sang with unabashed merriment. When they played, "Wraith Pinned to the Mist and Other Games" from Sunlandic Twins, the whole crowd pulsated vivaciously.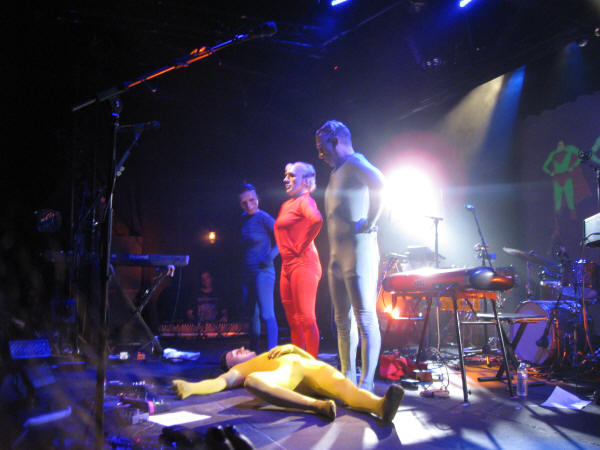 Their recordings are intricate, and I was wondering how some of the songs would come across live. The Queen-caliber harmonies were pulled off flawlessly. Bryan Poole's guitar playing was impeccable and you could tell that he was having a blast from behind his feathered mask. Dotty Alexander's droning keyboards helped craft the controlled chaotic mood. There was a modernized Roxy Music, David Bowie, and Talking Heads vibe to the sound.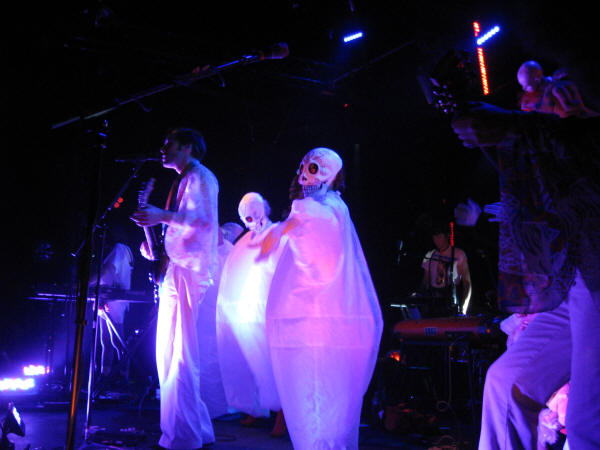 They stepped into couples skate mode with "St. Exquisite's Confessions" from Skeletal Lamping with Prince style soul. The set closed with Jabba the Hut looking creatures made of stuffed animals swaying to the rhythm; Of Montreal certainly marches to the beat of its own drum.
It was the most fun and playful performance I have ever seen. Hot damn! These guys got good since the first time I'd seen them, better than I'd ever anticipated. I definitely recommend catching them live when they grace a stage near you with their fanciful shenanigans and intelligent pop rock.