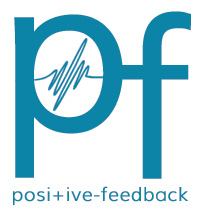 You are reading the older HTML site
Positive Feedback ISSUE 67
may/june 2013
A Pictorial Report of THE Show - Newport 2013 Part 1
by Dave and Carol Clark
In the Positive Feedback Hospitality Suite at THE Show Newport Beach. Audience 1 + 1 loudspeakers, the VPI Traveler turntable, an equipment rack designed and built by Dave Clark, and plenty of adult libations.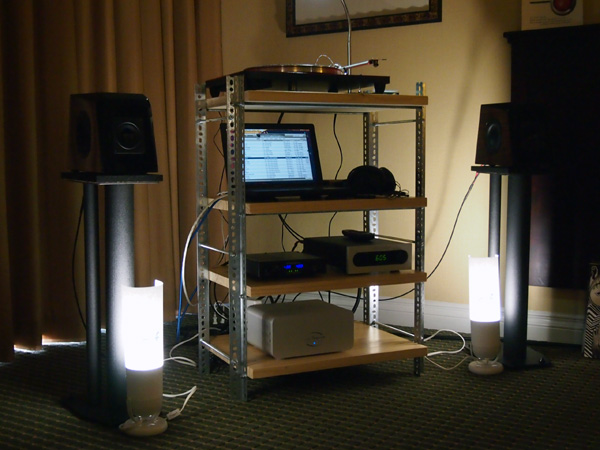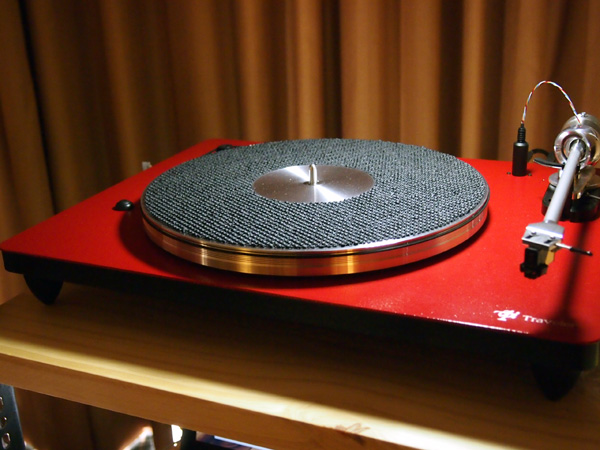 The stunning VPI turntable.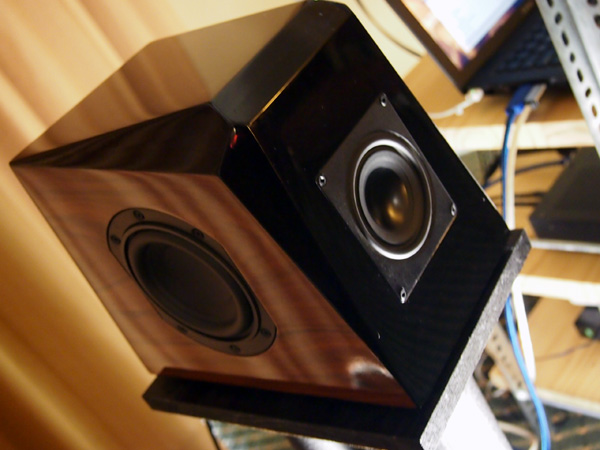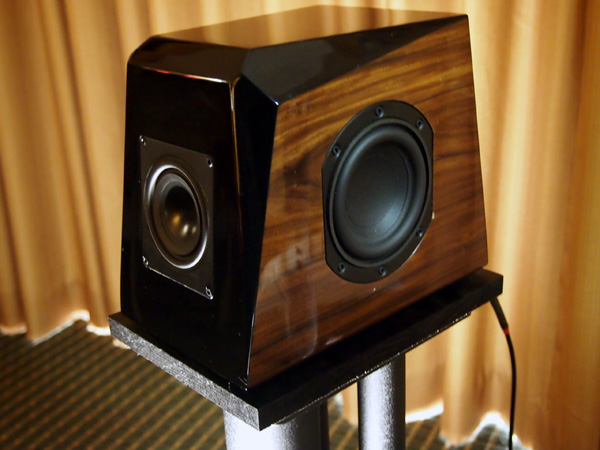 Audience 1+1 loudspeakers.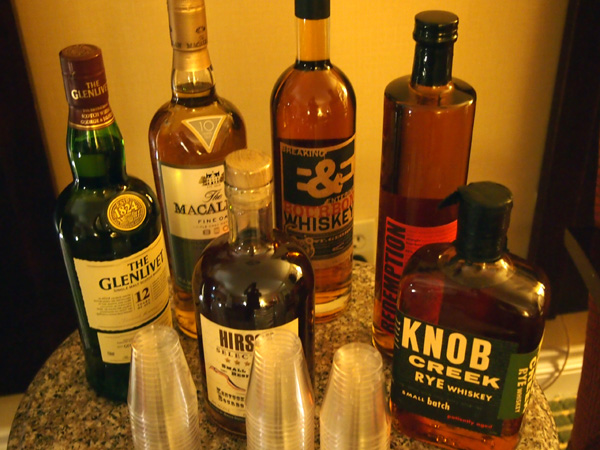 The hospitality part of the suite.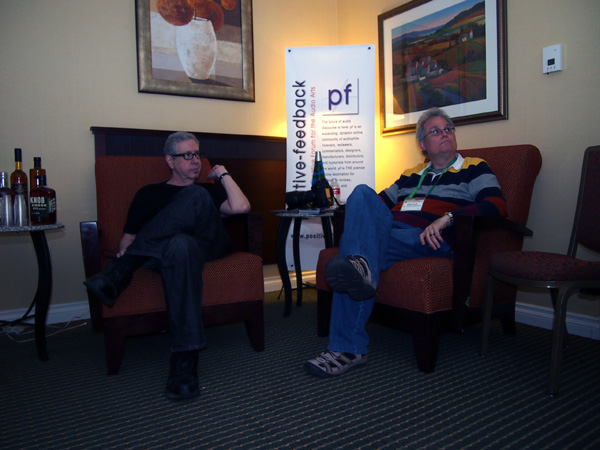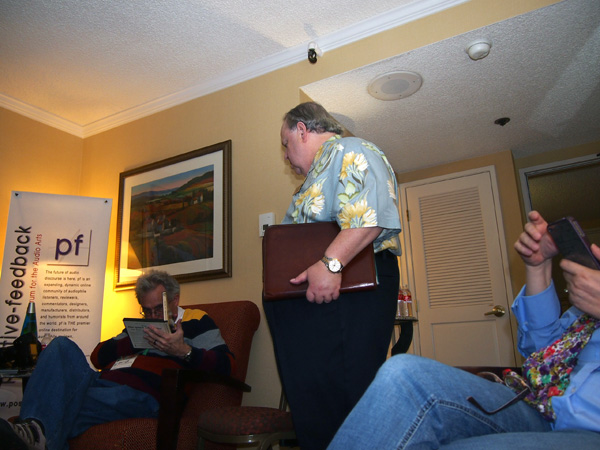 Bob Levi chatting with David Robinson in the PF Suite.
The Ribbon Cutting Ceremony featured David Robinson, John Atkinson, Michael Fremer, Robert Harley, Richard Beers, and Bob Levi.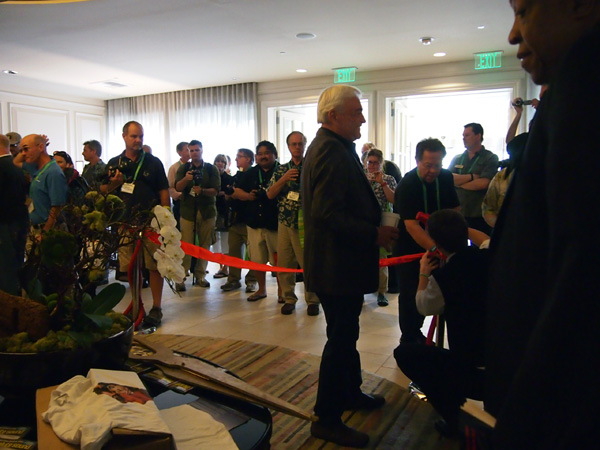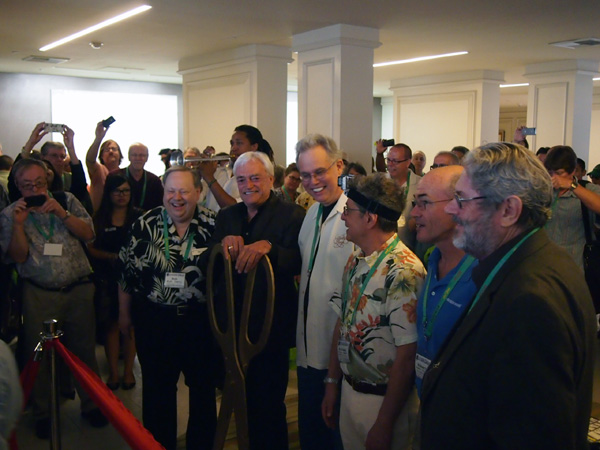 Phase Technology.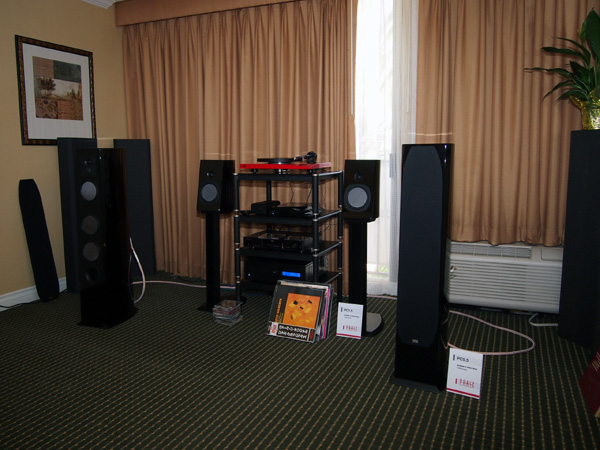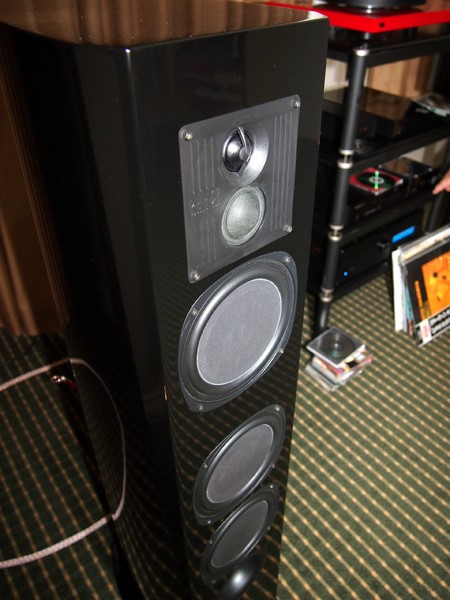 Induction Dynamics and McIntosh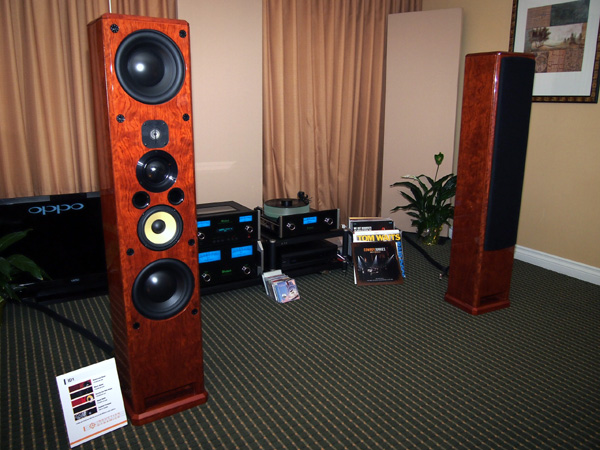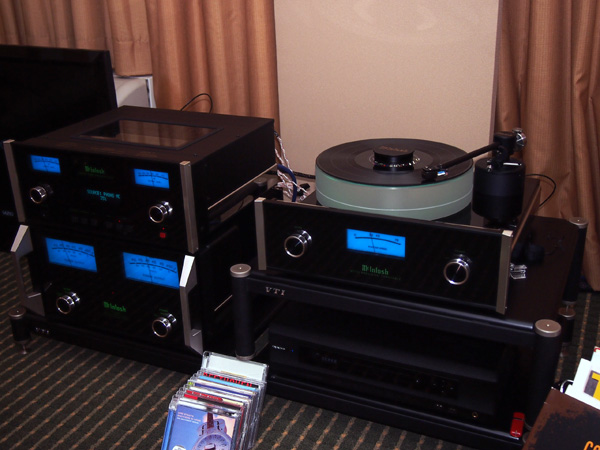 Gene Rubin Audio, Fidelis A/V. Equipment: The Harbeth Monitor 30.1, LFD NCSE MKII, LFD Phono Stage, Bricasti M1 DAC, Stein Music Harmonizer System.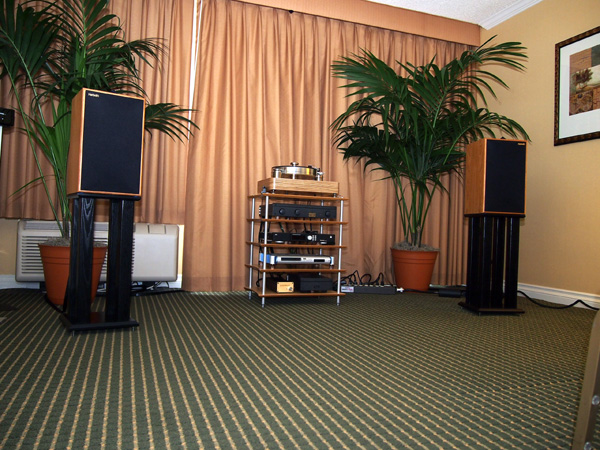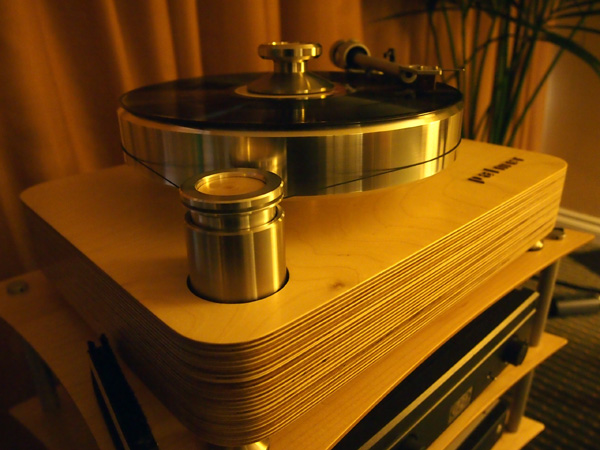 Palmer 2.5 Turntable with Stein Music Aventurin cartridge.
Haro Acoustics, Dirac Research.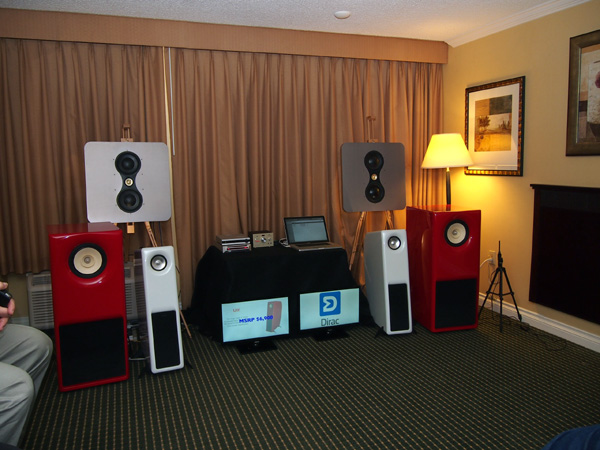 Nordost Cables.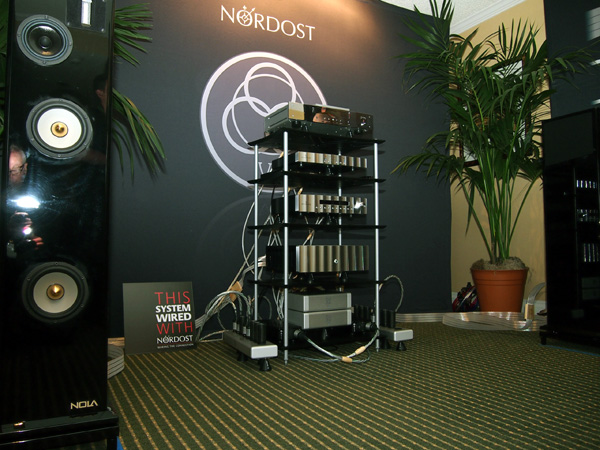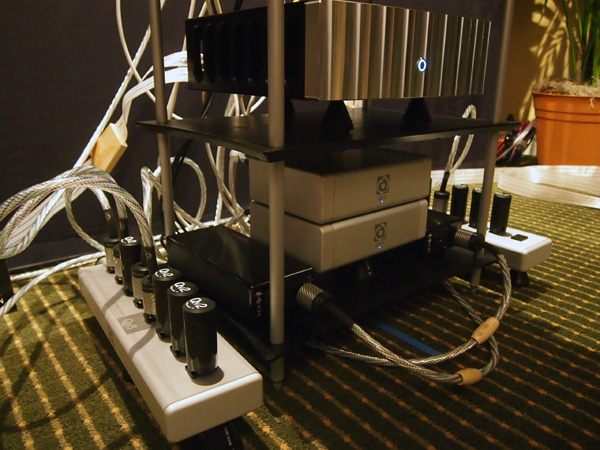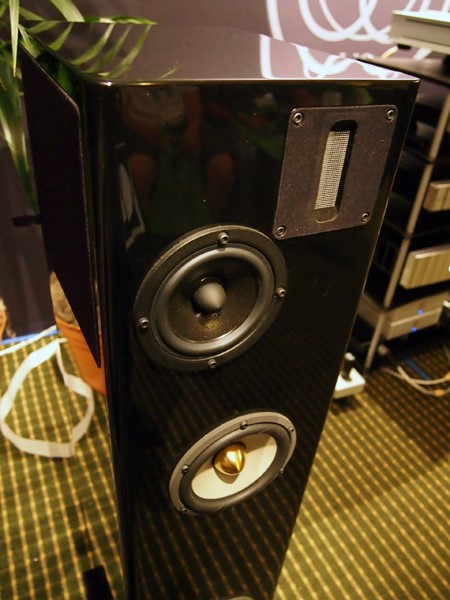 Sunny Components Inc. with Wadia, ProJect, REL Subwoofers, Shunyata Cables, IsoTek, and HRS.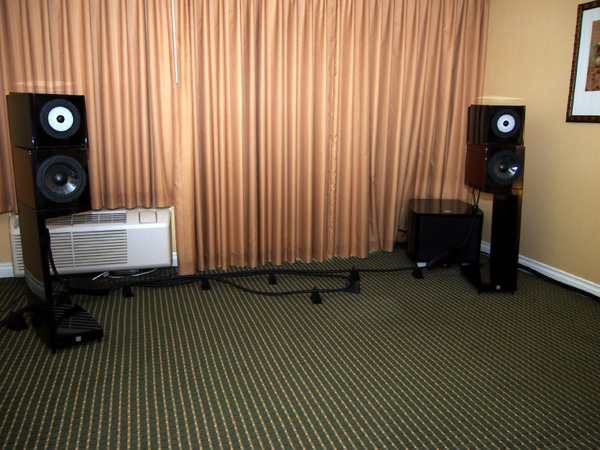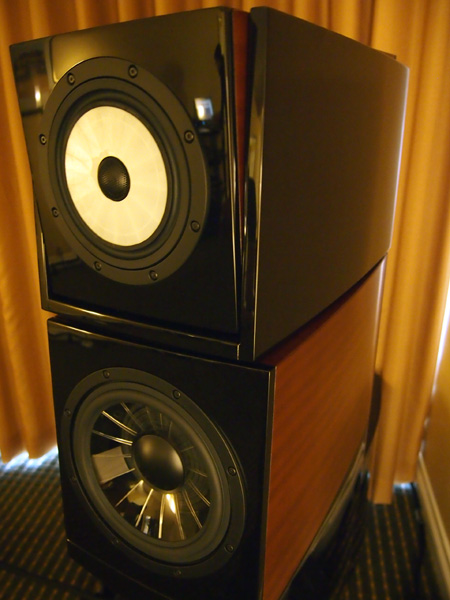 Another Sunny Componets room with Wilson Audio Alexia loudpeakers, Audio Research, Harmonic Resolution Systems, Media Cube, Spiral Groove, Shunyata Cables, AMG.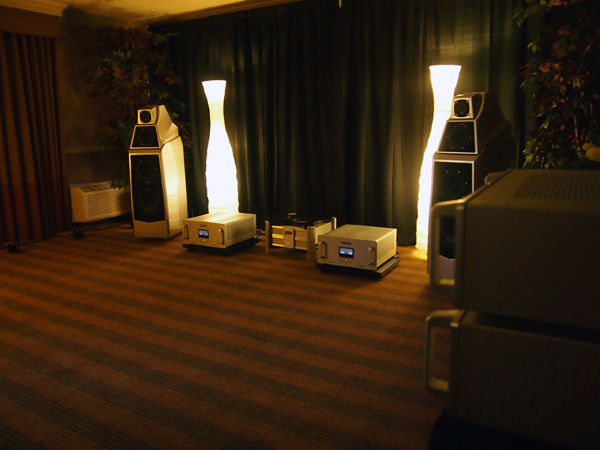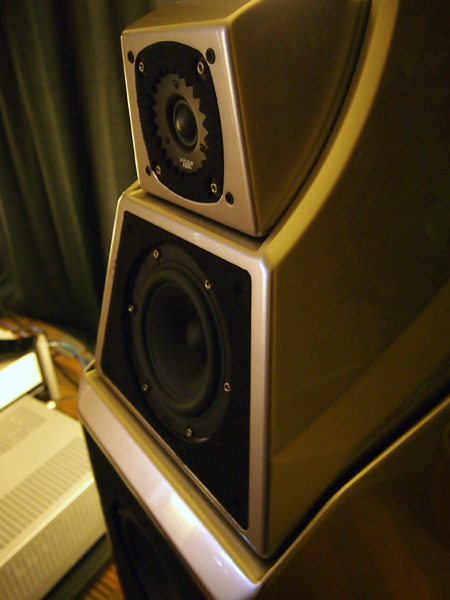 Nola loudspeakers, VAC.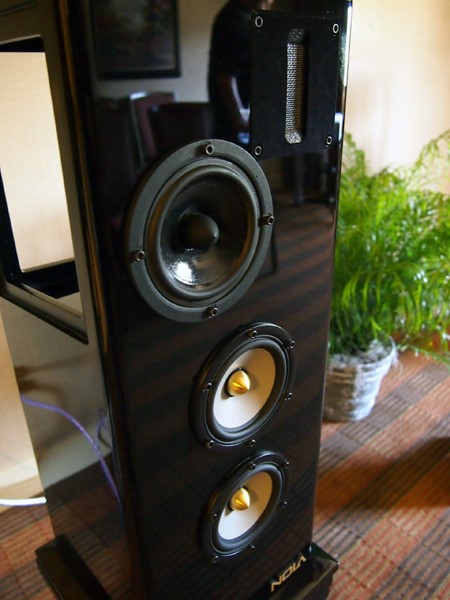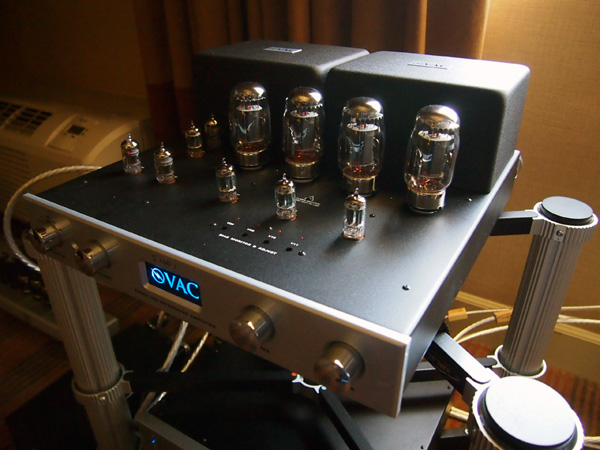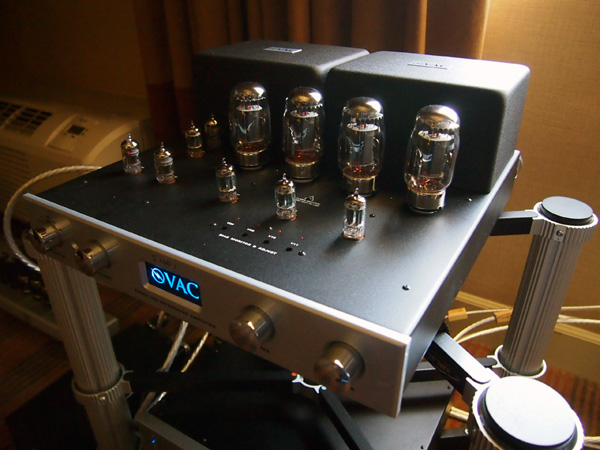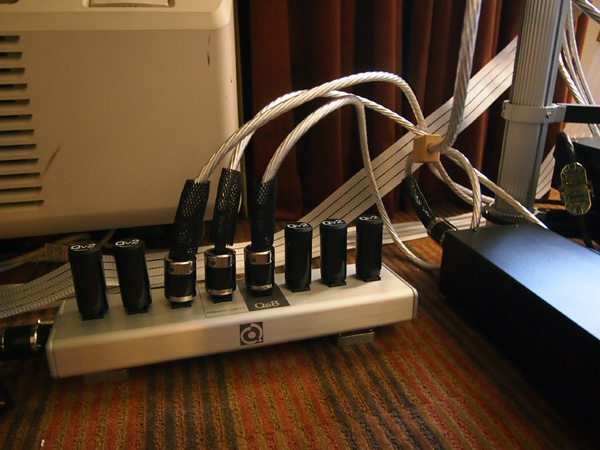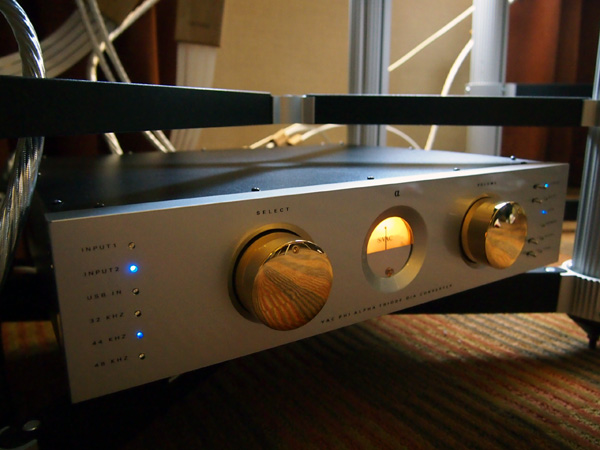 Harmonic Tech, INEX Innovation.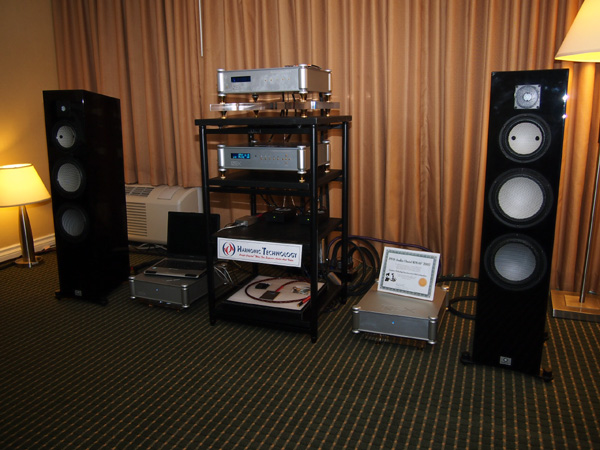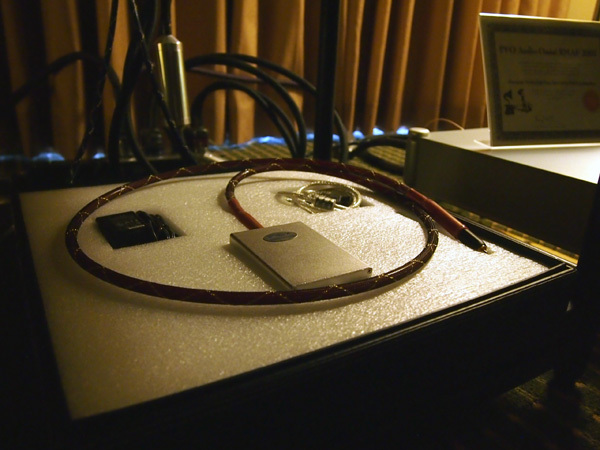 JansZen.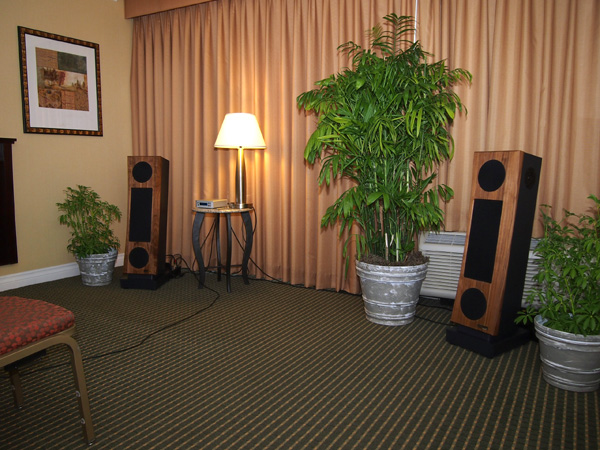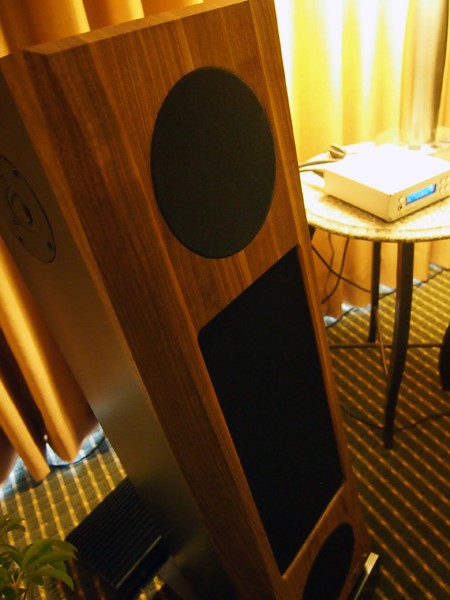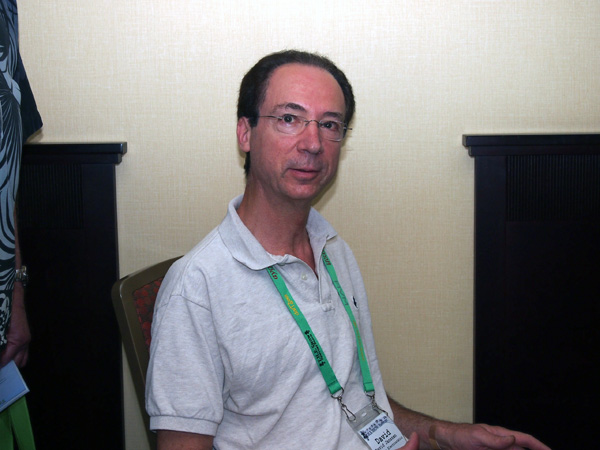 David Janszen.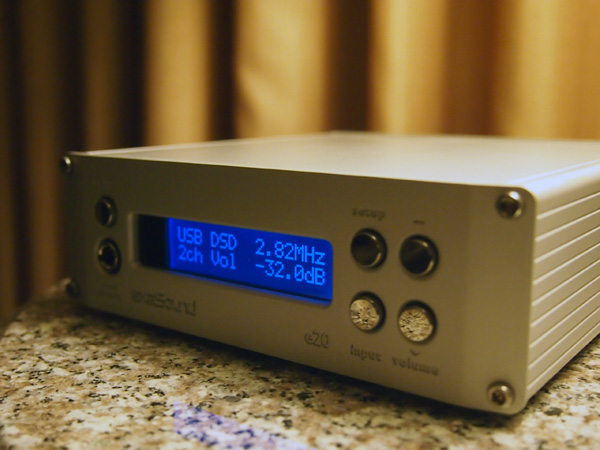 ExaSound DAC.
KEF America, Audio High, WireWorld, Chord, Parasound.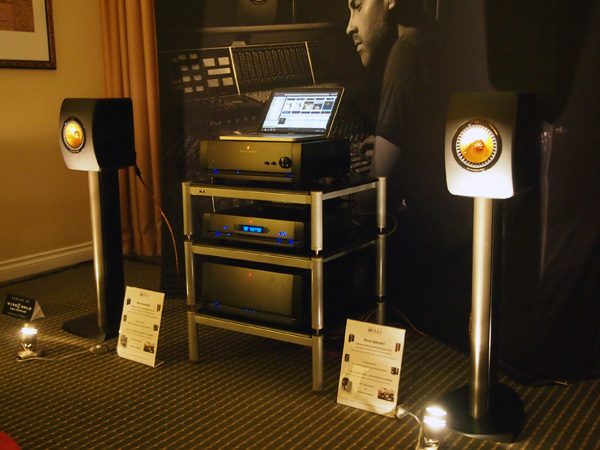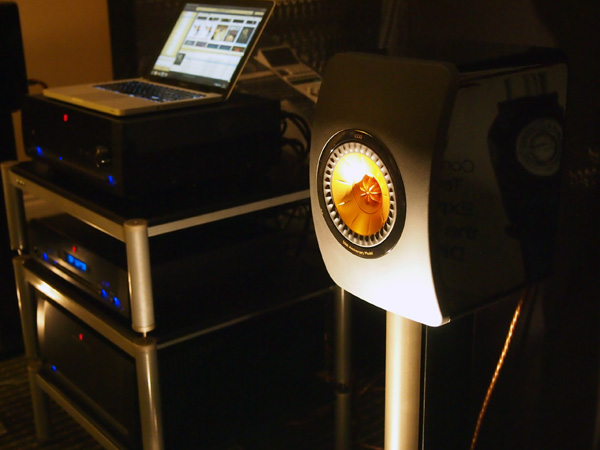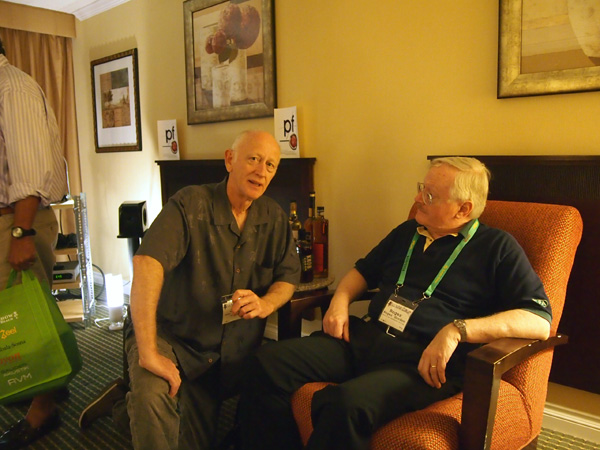 John McDonald of Audience sharing a few words with Roger Gordon in the Positive Feedback Hospitality Suite.
Channel Islands Audio.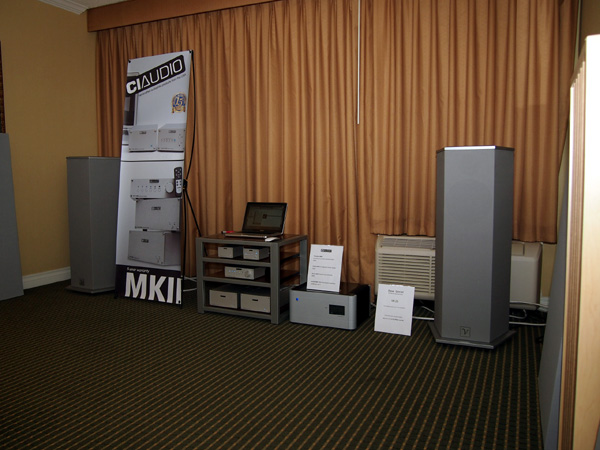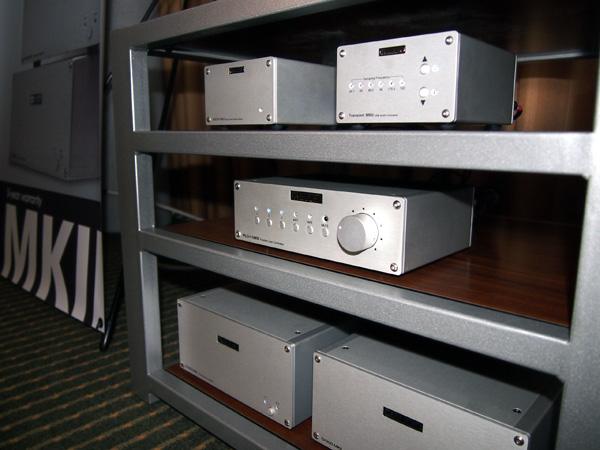 Voxative, KR Audio, Valvet, Gregitek, HighEnd Novum, Aurorasound, ViV-Lab, Highend-Electronics.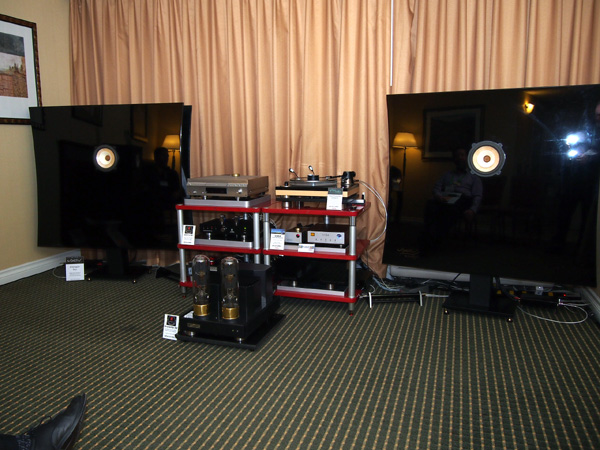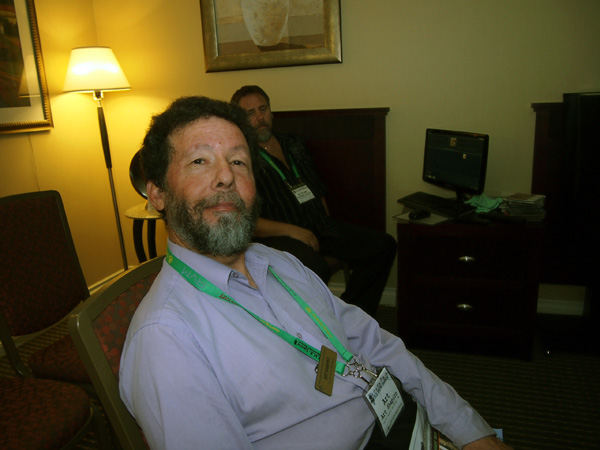 Art Shapiro, LA/OC Audio Society.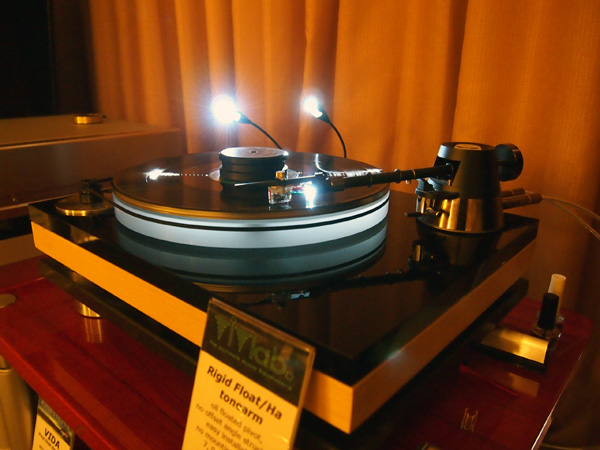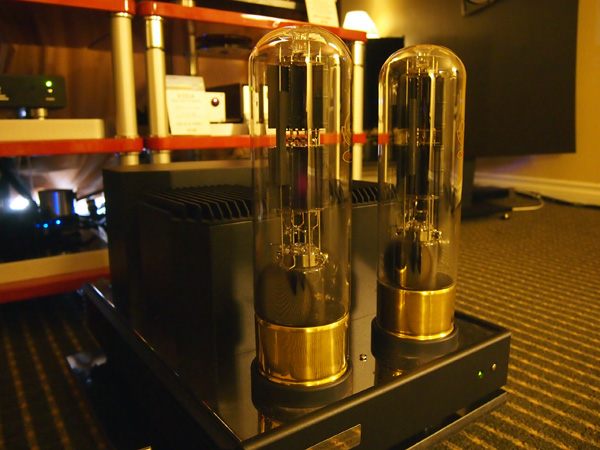 ESS Labs.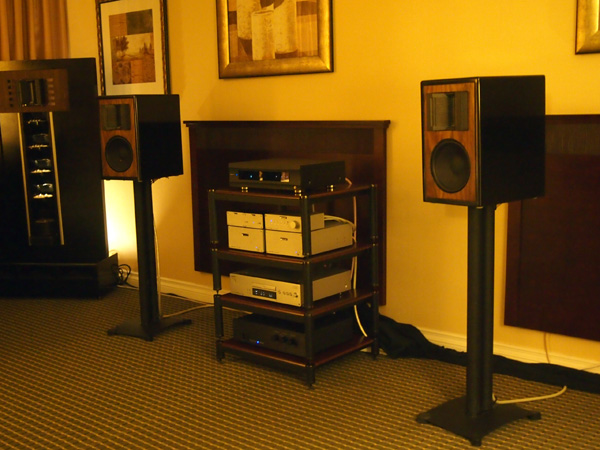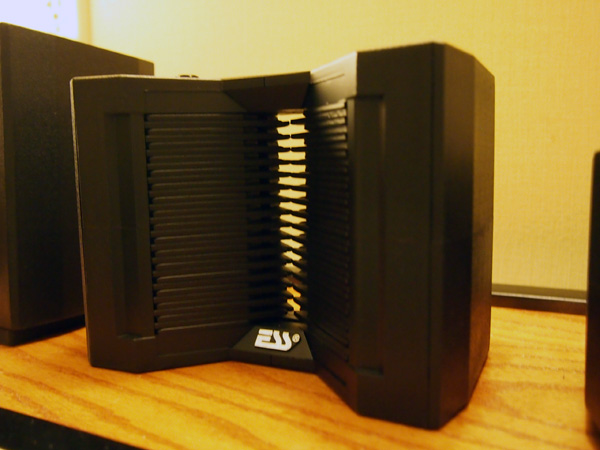 E.A.R., Marten Design loudspeakers, Townshend, Helius, Jorma Design.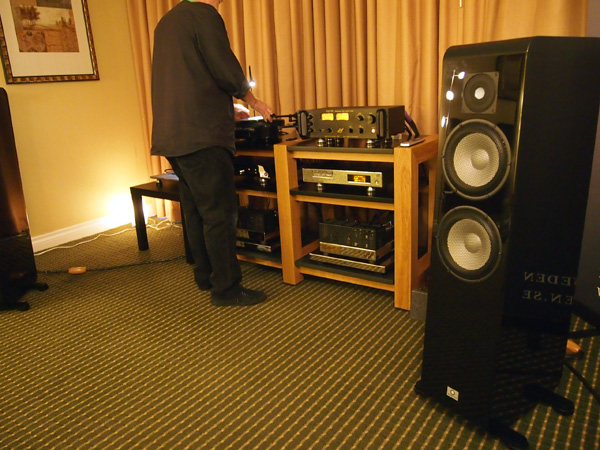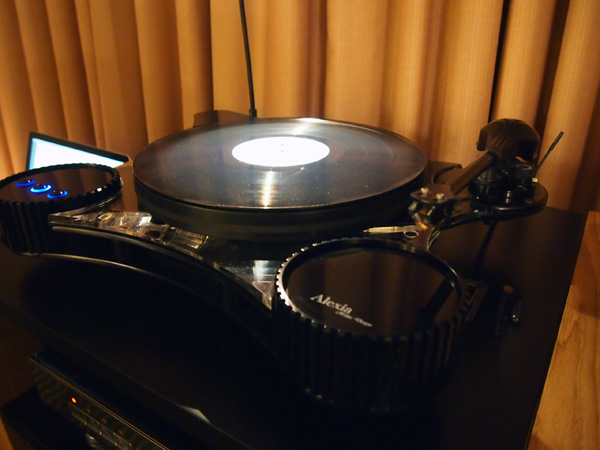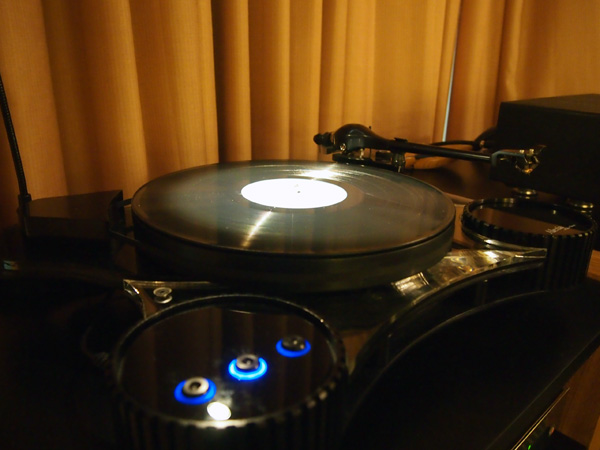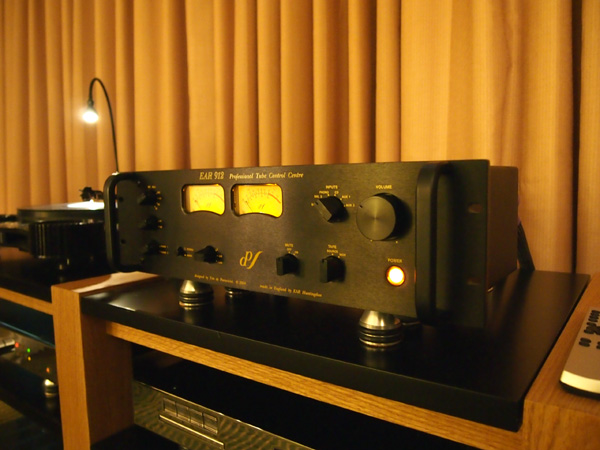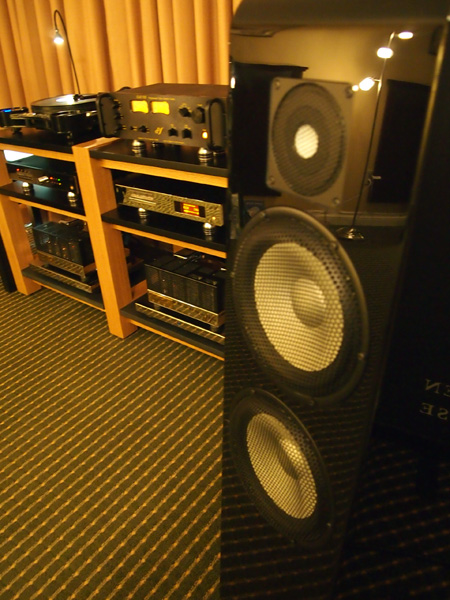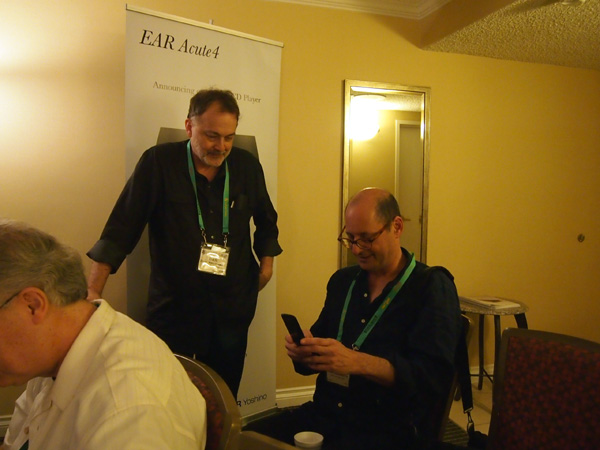 Dan Meinwald of E.A.R. U.S.A.
Veloce Audio, Purist Audio Design, Stahl-Tek, YG Acoustics.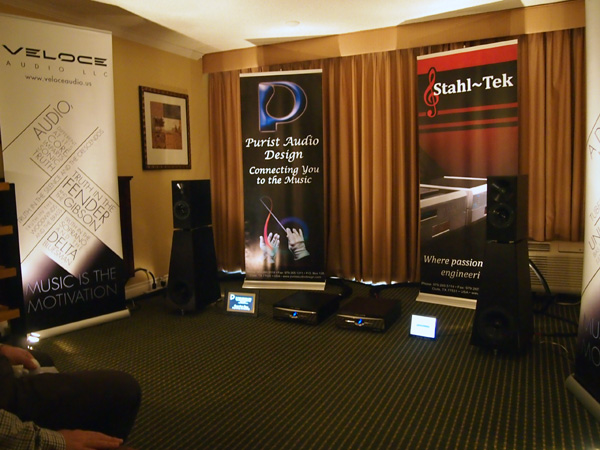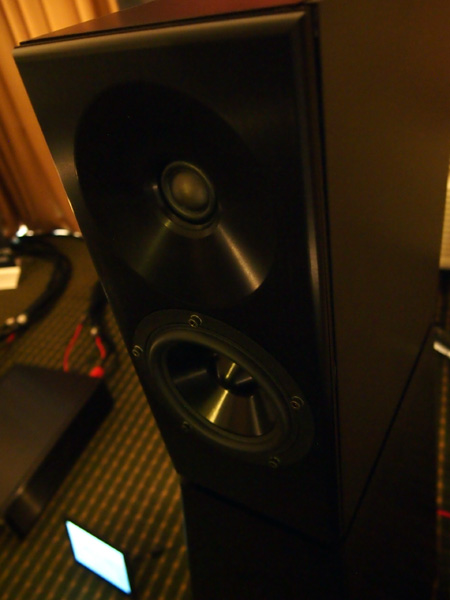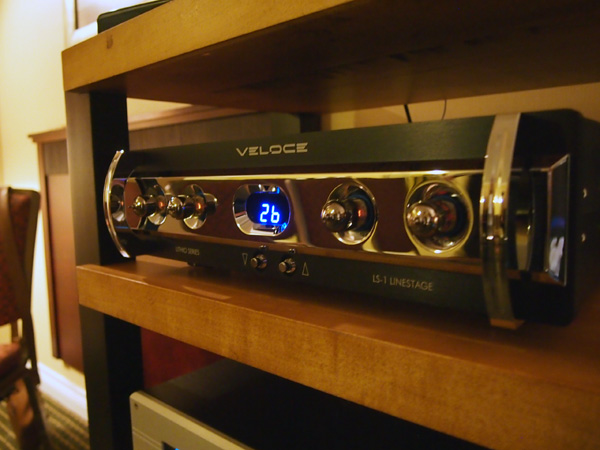 Aaudio Imports, Audion amplifiers, Capriccio Continue loudspeakers, Deqx Room Correction Processor, HB Cable Design power distributor, Human Audio, and Stage III Concepts cabling.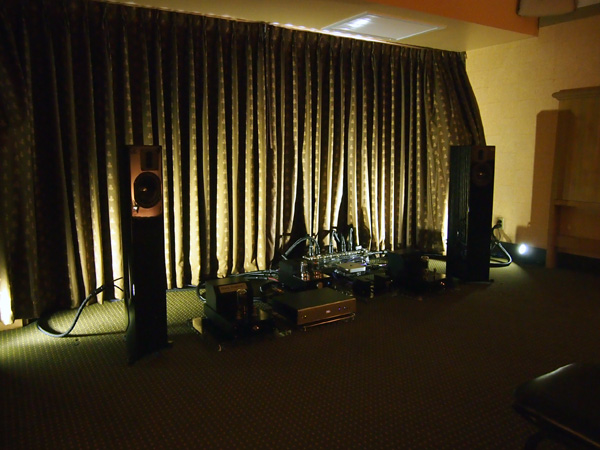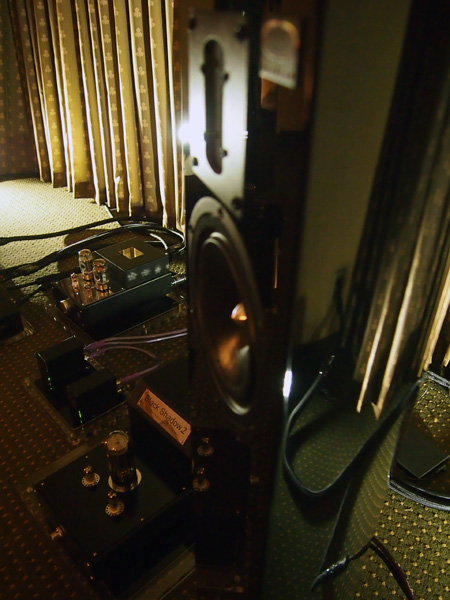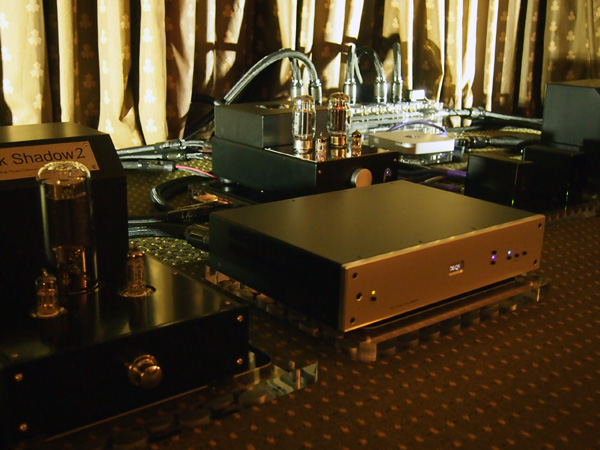 The Deqx Room Correction Processor.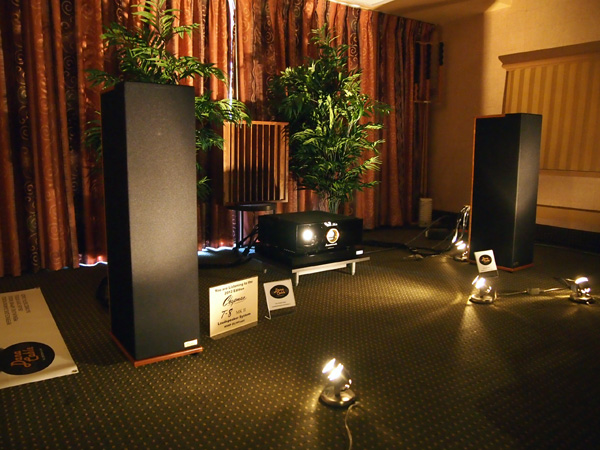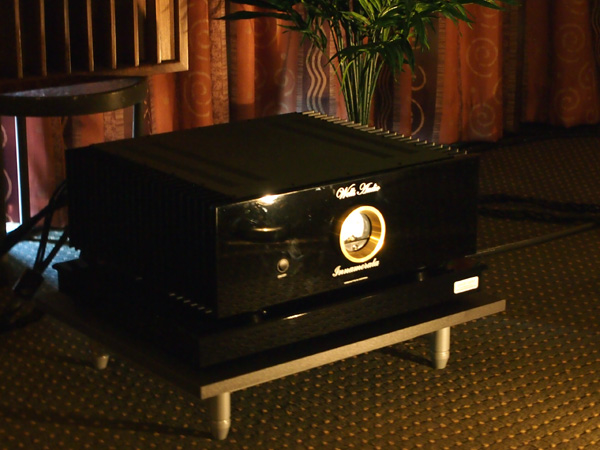 Wells Audio, Chapman Speakers, Dana Cables.
Aaudio Imports with BMC, Hartvig, HB Cable Design, Stage III Concepts, and Tandem.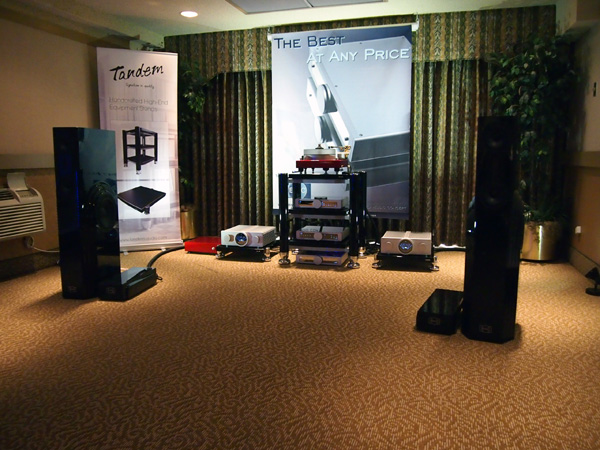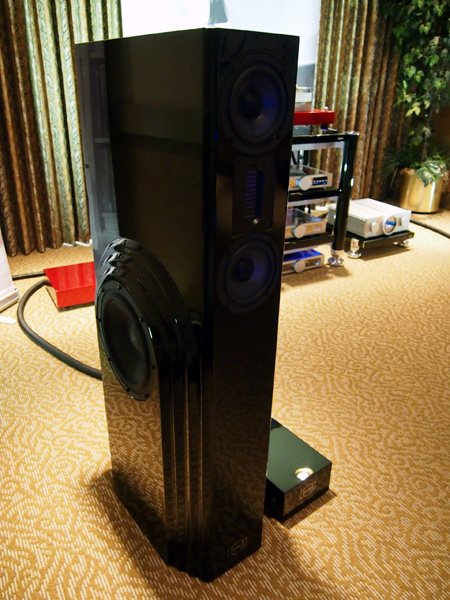 The BMC Arcadia loudspeakers.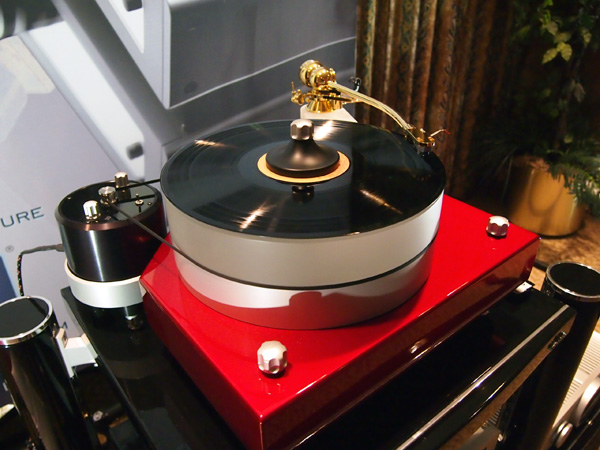 Hartvig TT Signature Gramophone with battery supply.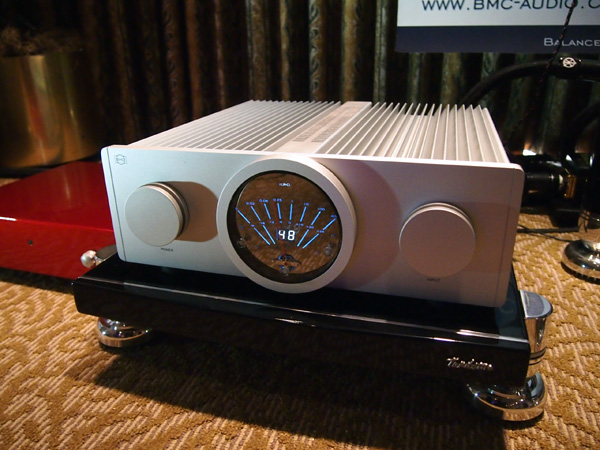 BMC AMP M2 Mono amp.
Blue Skies Audio, Sound Lab, Silver Audio.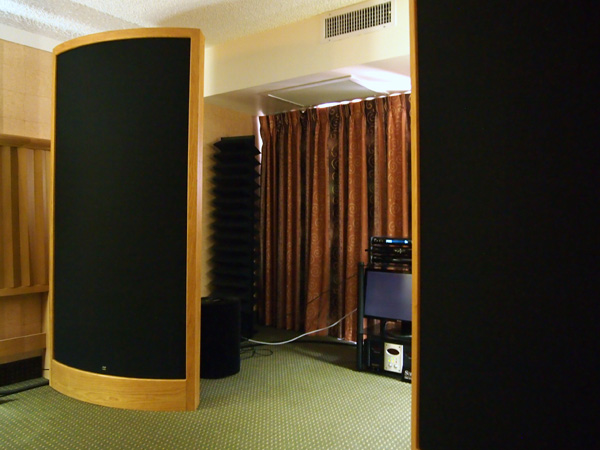 Tweak Studio, Wireworld, Burmester, Stillpoints, Thorens, Elac, Music Hall, Creek.