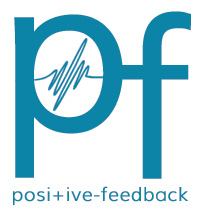 You are reading the older HTML site
Positive Feedback ISSUE 67
may/june 2013
A Pictorial Report of THE Show - Newport 2013 Part 2
by Dave and Carol Clark
Venice Audio, Fidelis, Harbeth, Leben HiFi, Well Tempered Lab, Resolution Audio, Line Magnetic Audio, Auditorium 23.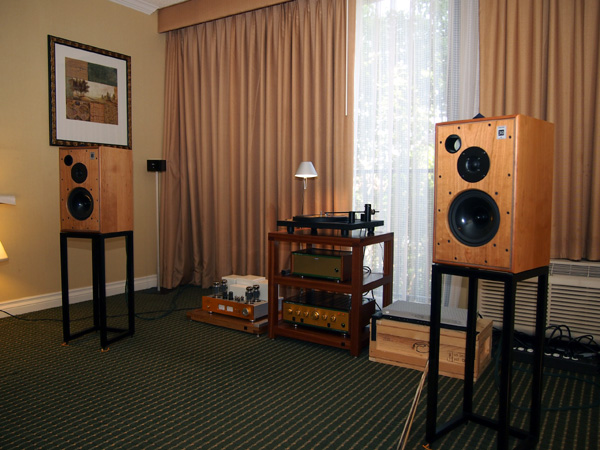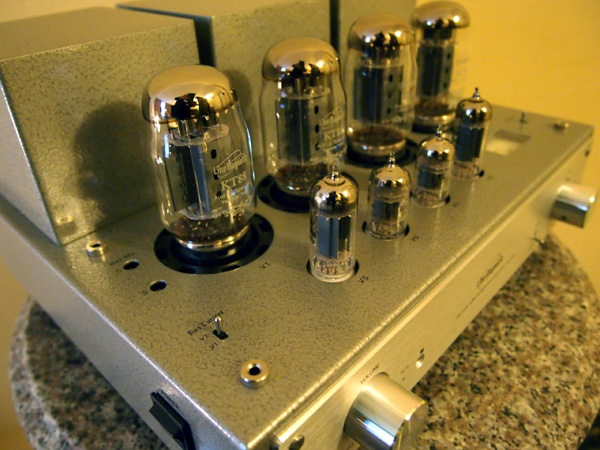 Affordable Audio with Exposure 3010S2 Preamp, 3010S2 Monoblocks, Spendor D7 loudspeakers, Chord Chordette Qute HD DSD DAC, cabling by Van den Hul, Music Hall mmf 11 turntable, Baetis Revolution media server, Snake River Audio Boomslang digital cable.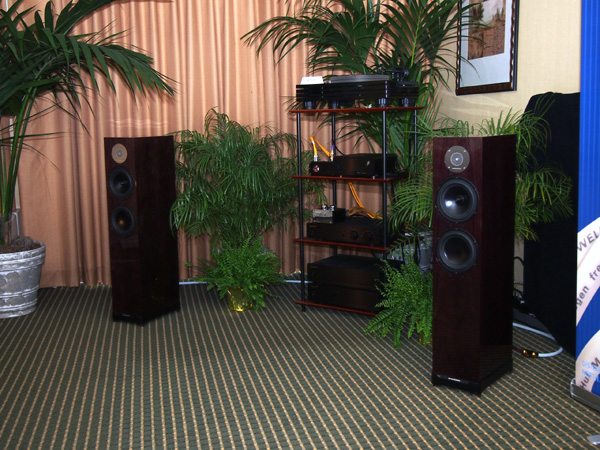 MA Recordings, Stereolab, Black Cat Cable, Prana Fidelity loudspeakers, Kilmo Labor.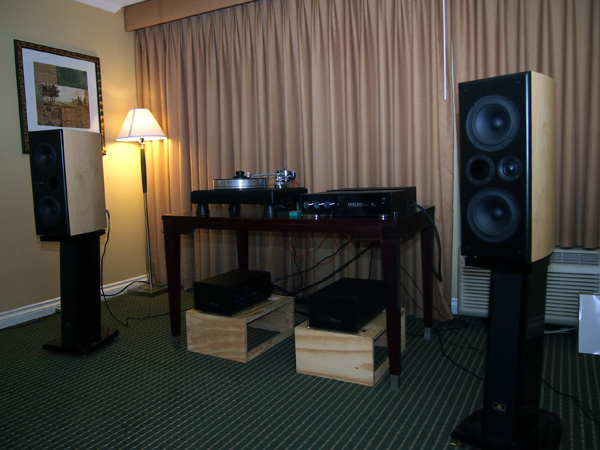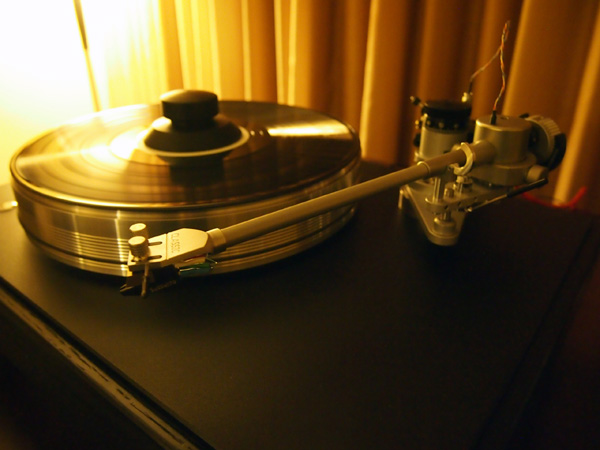 Upscale Audio, PrimaLuna USA, Mystere, Sonus Faber.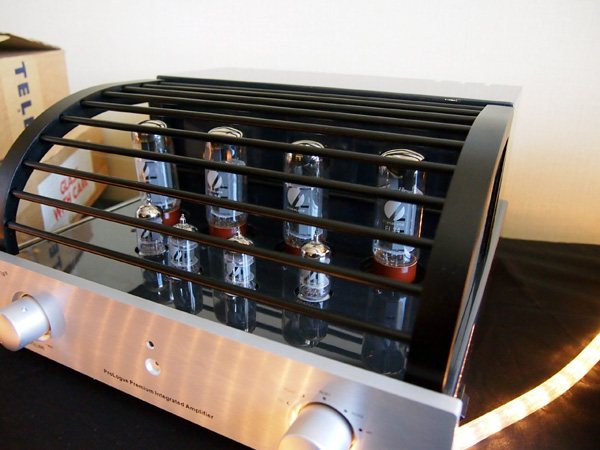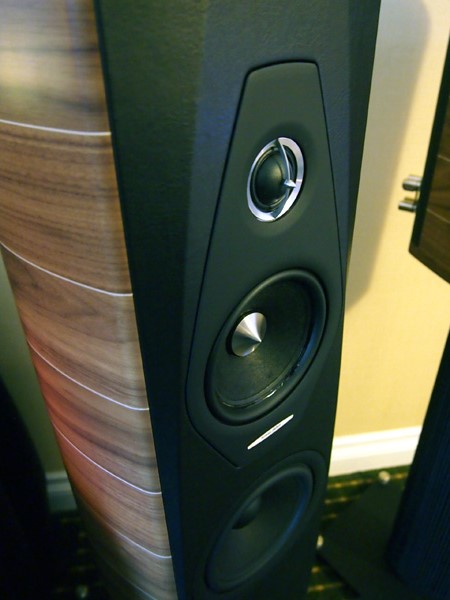 DC Gold Audio, Surreal-Sound Audio, Atma-Sphere Music Systems, George-Warren Precision Sound, ExaSound E20 DAC, LKV Research, DynaStrand cables, Oppo Digital.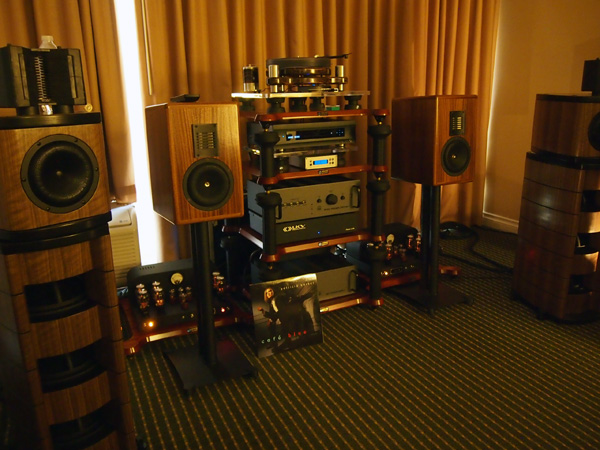 Perfect 8, BAlabo.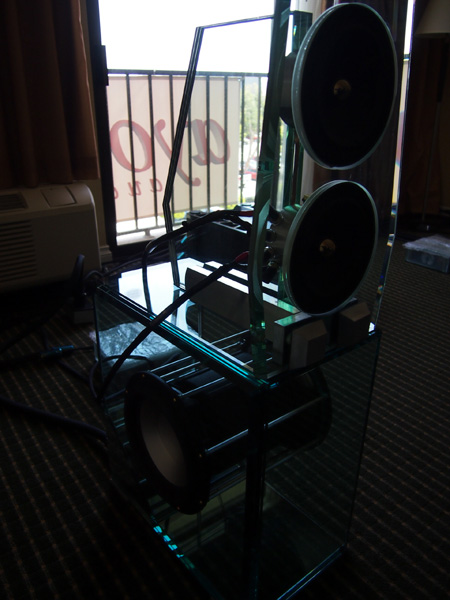 Spatial Computer.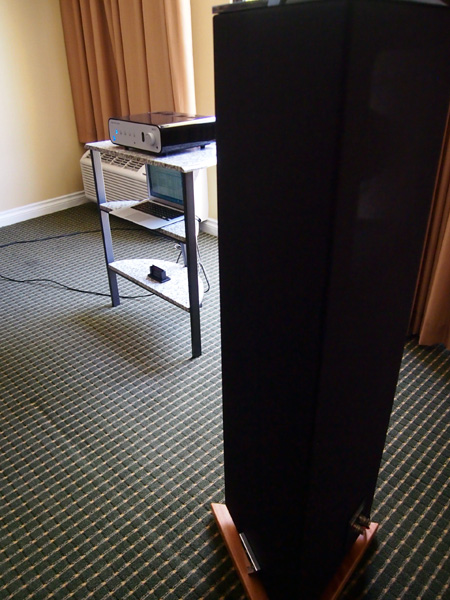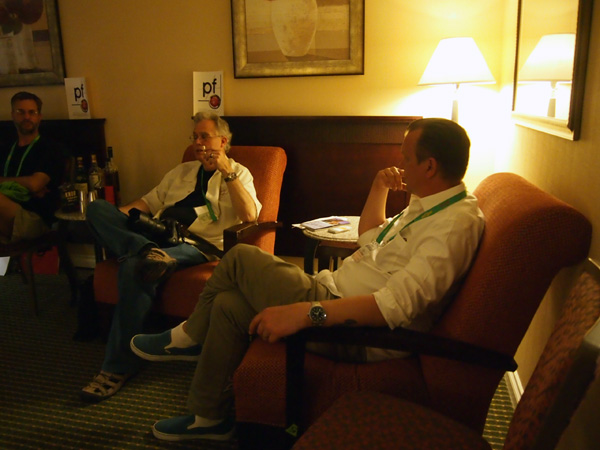 David Robinson and Din Johnson of Ristretto Roasters, fine coffee from Portland.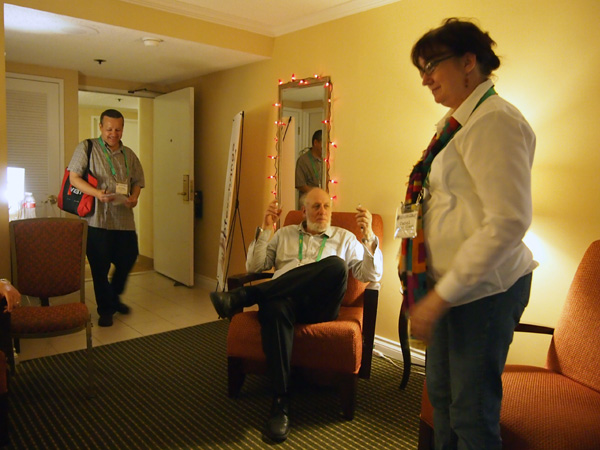 Victor Chavira, Tim De Paravicini, and Carol in the PF Hospitality Suite.
Onda Ligera by AJ Construction.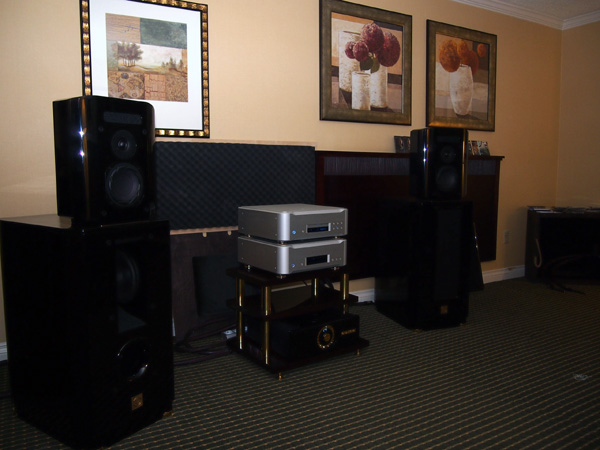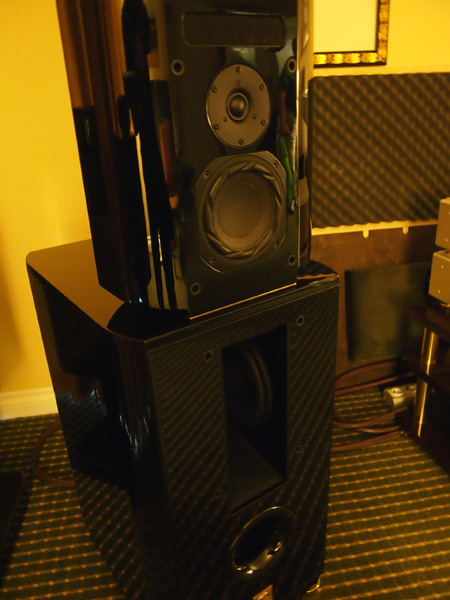 Pacific Coast Audio Video, Synergistic Research, Ayre Acoustics, Wilson Audio.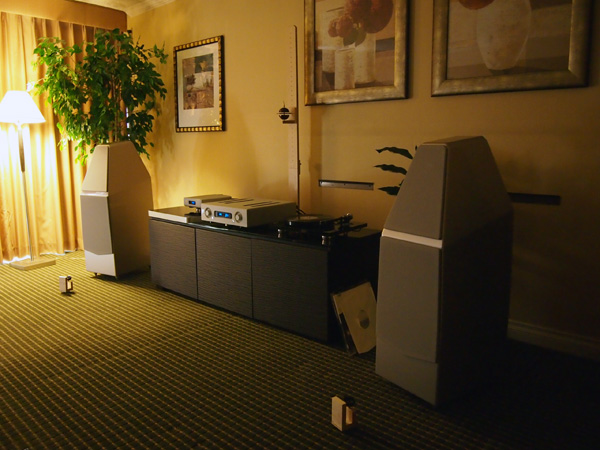 ENIGMAcoustics, SBELS.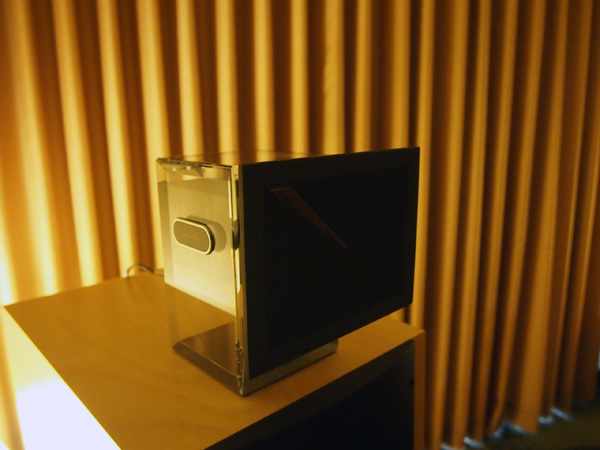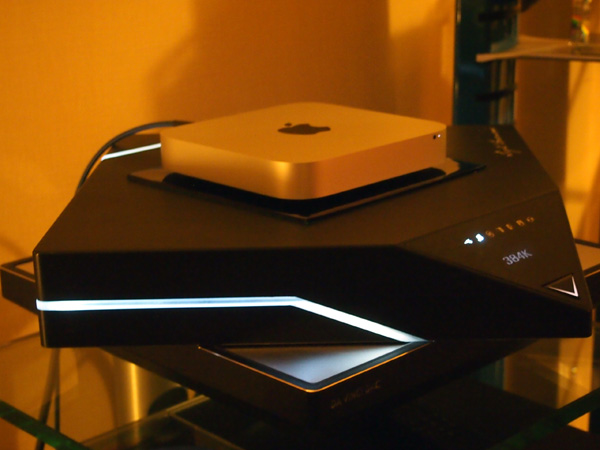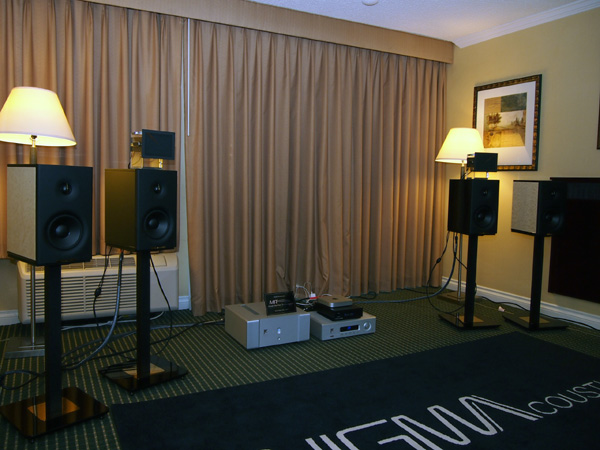 Audiowood, Cable Research Lab, Glow Audio.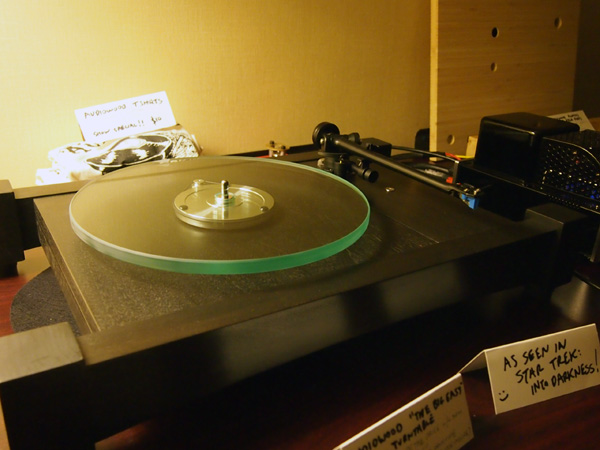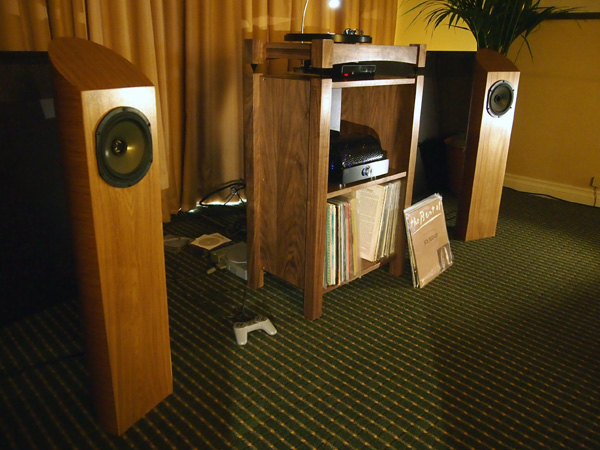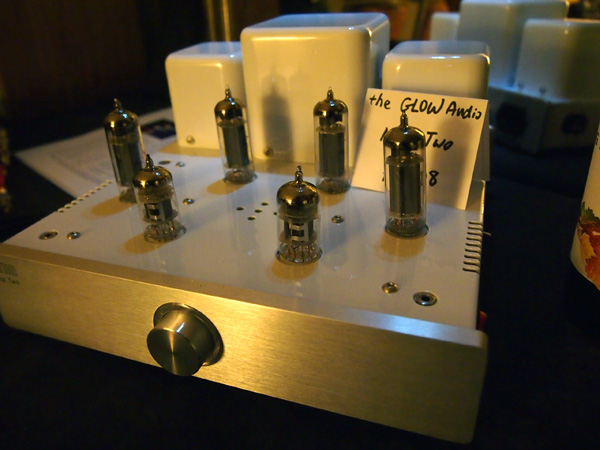 First Impressions, PureFlection.
Playback Designs, Evolution Acoustics, The Audio Association.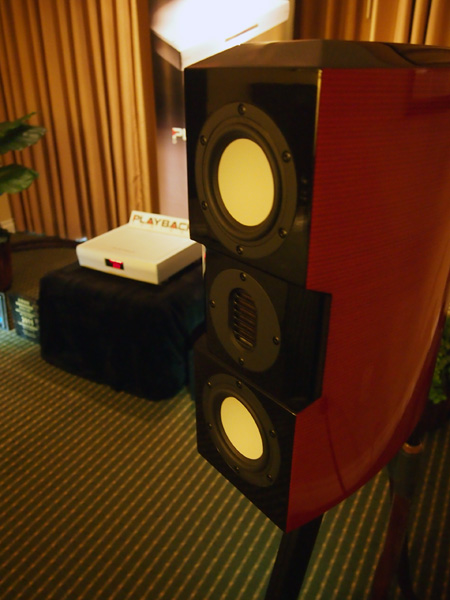 Electra-Fidelity, Fritz Speakers, WyWires, Atma-Sphere Music Systems, Resolution Audio.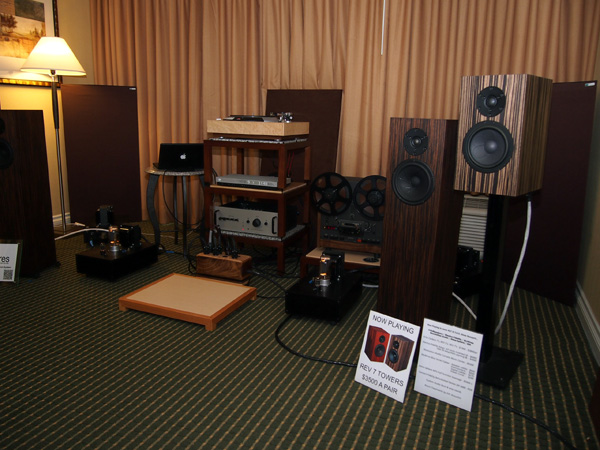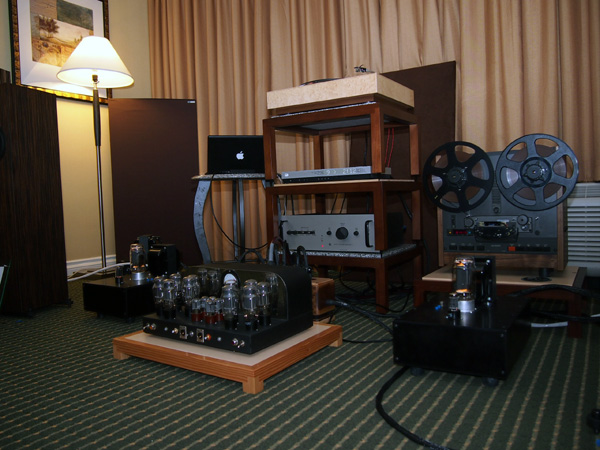 Music First Audio.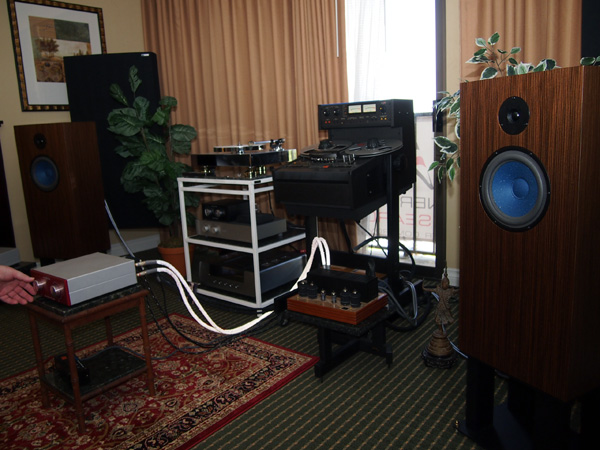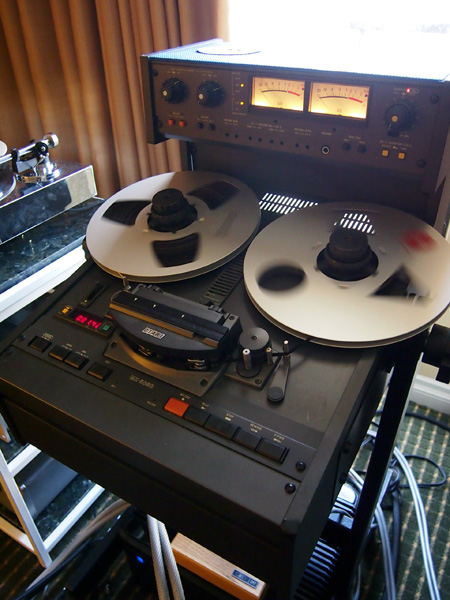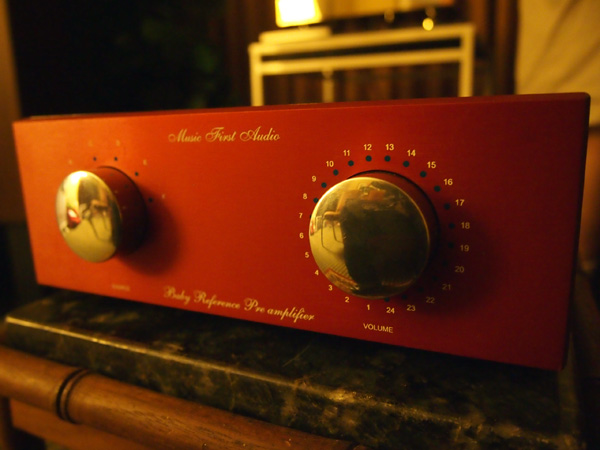 Napa Acoustic.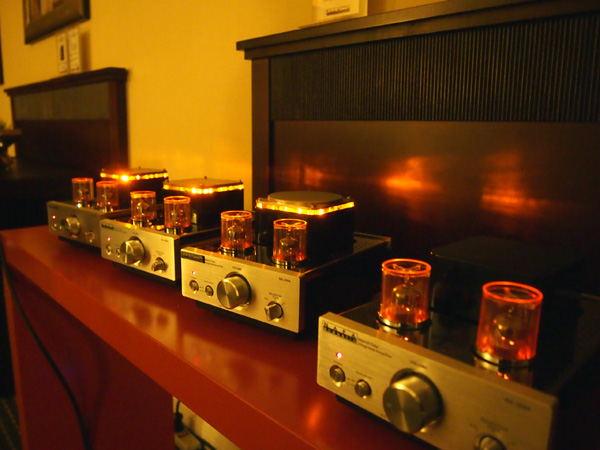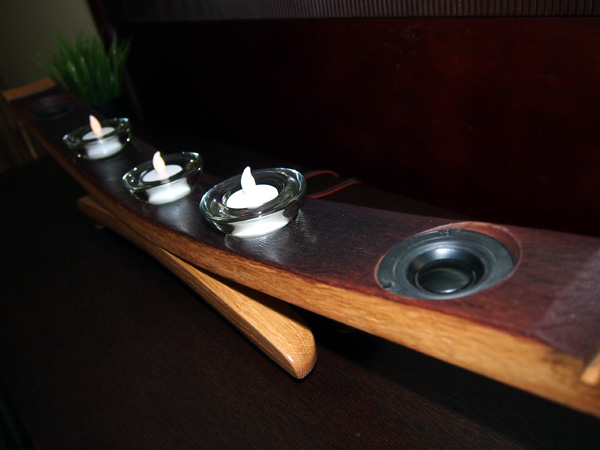 Silverline Audio, Reite Audio.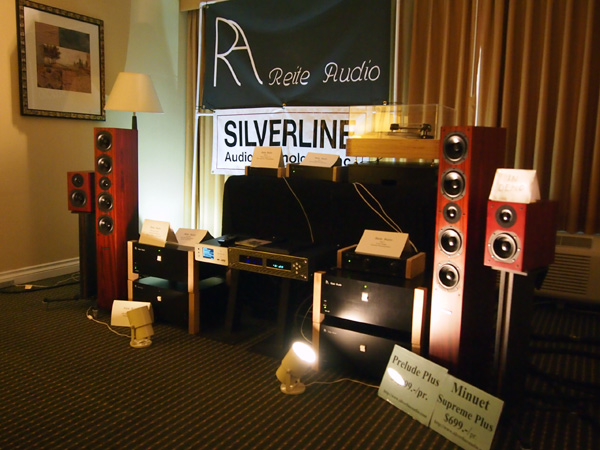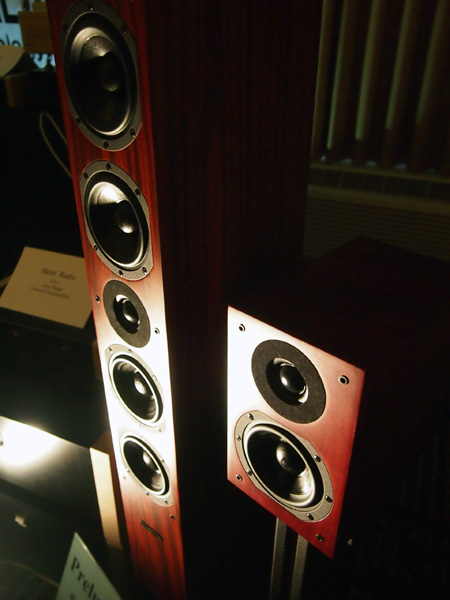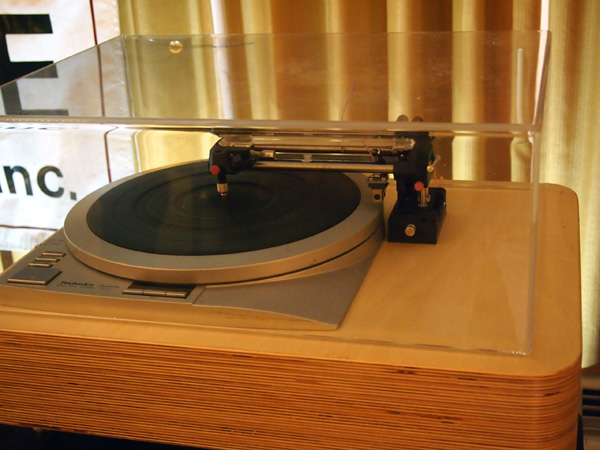 Antelope Audio.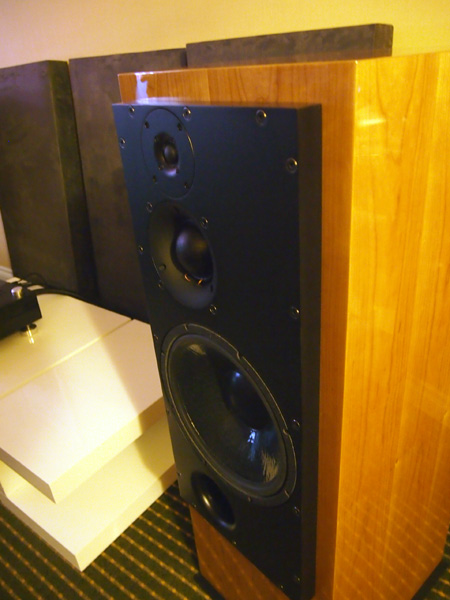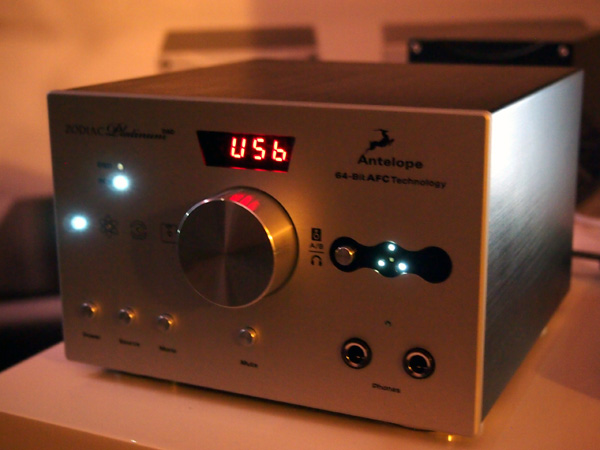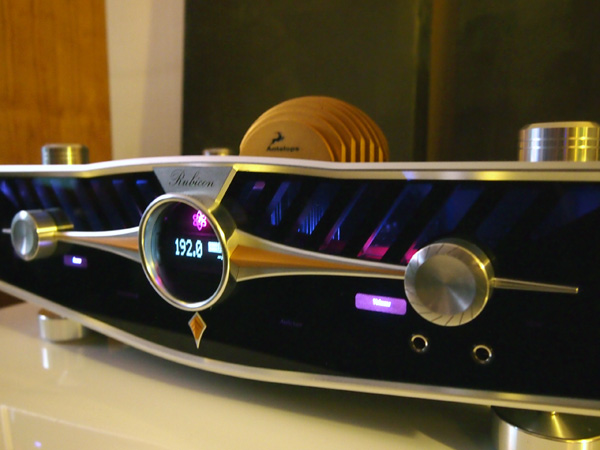 Wyred 4 Sound.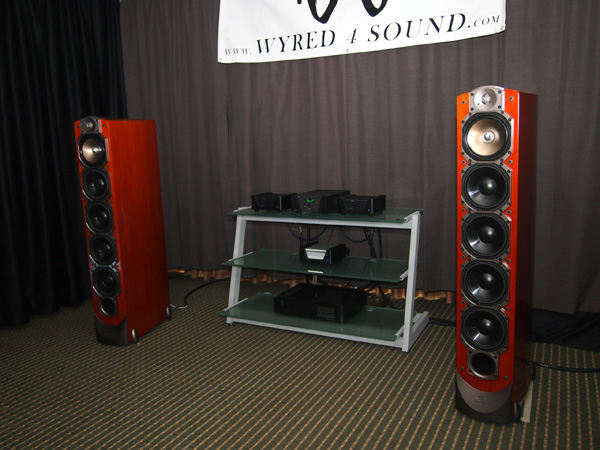 Lawrence Audio, Jeff Rowland, Bryston.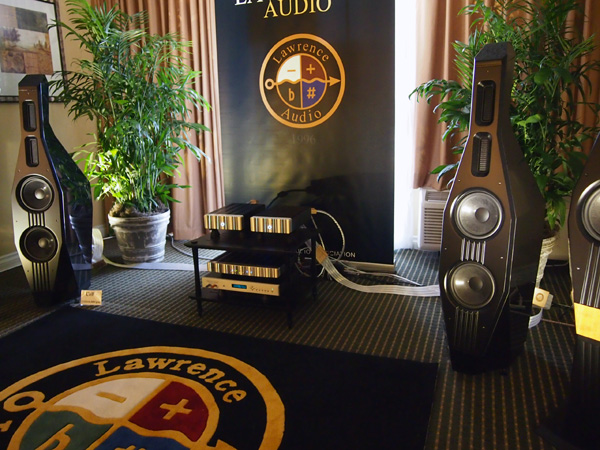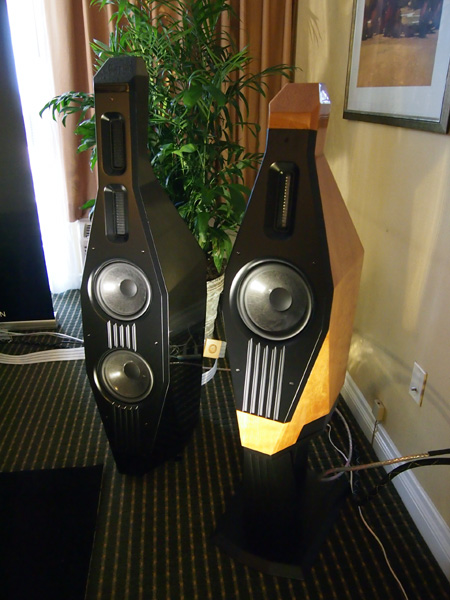 Emerald Physics, Underwood Hi Fi.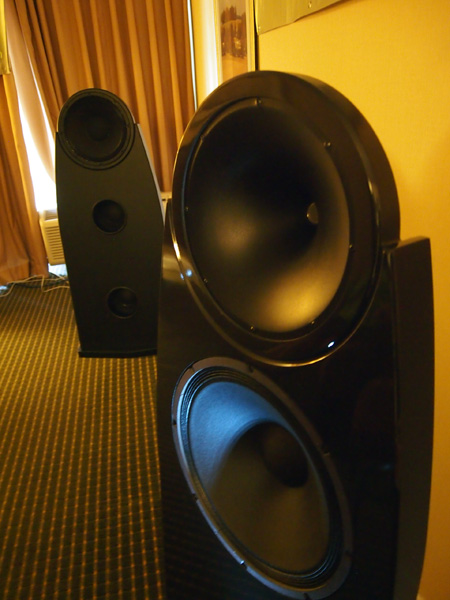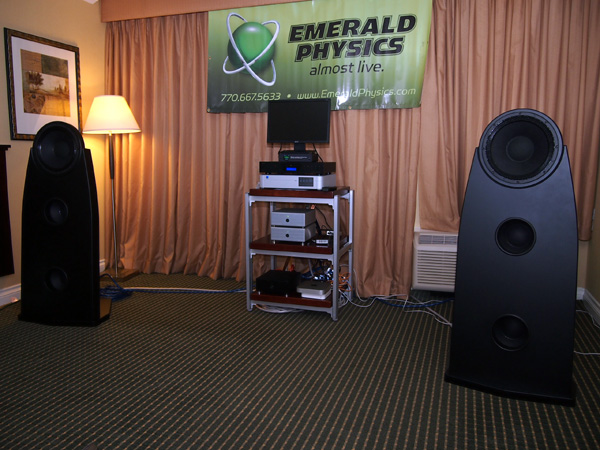 Cake Audio, Rocport Technoloties Atria loudspeakers, Balance Audio Technology amplification, Brinkman Bardo turntable, Nordost cabling and power purification, Esoteric CD/SACD/DAC.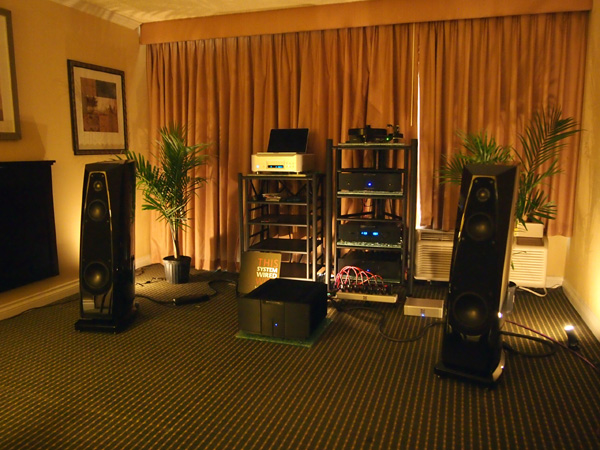 Emerald Physics, Underwood HI Fi.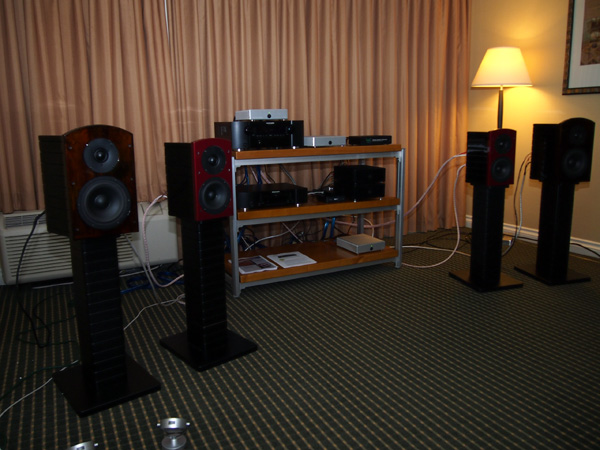 Triangle Art featured a line of turntables, tonearms, and power conditioners, NAT Audio amplification, Eventus Audio loudspeakers.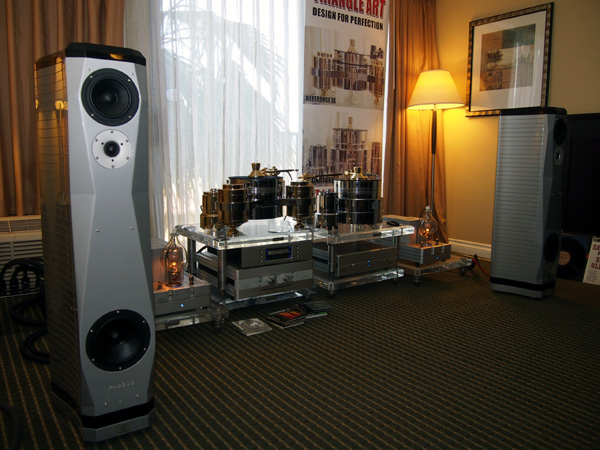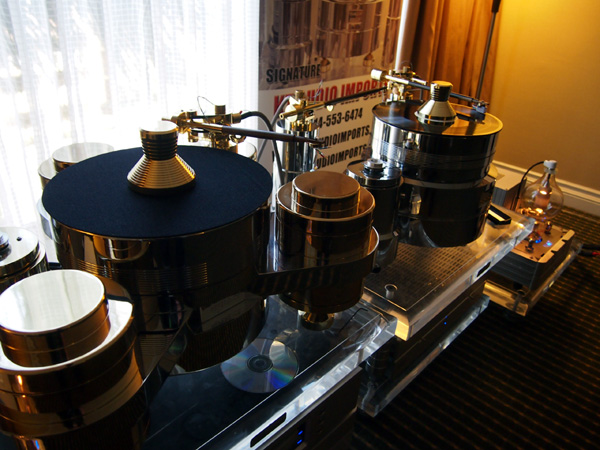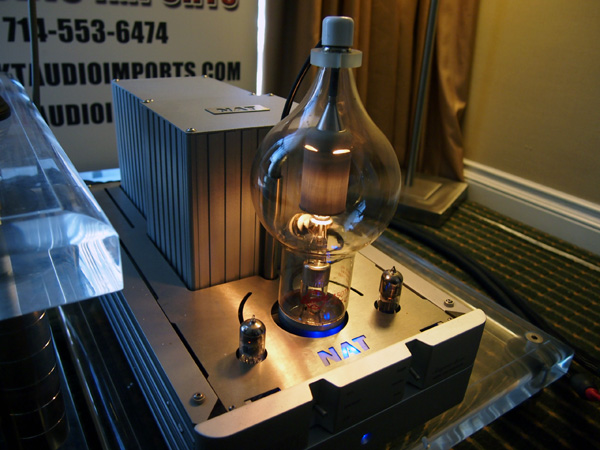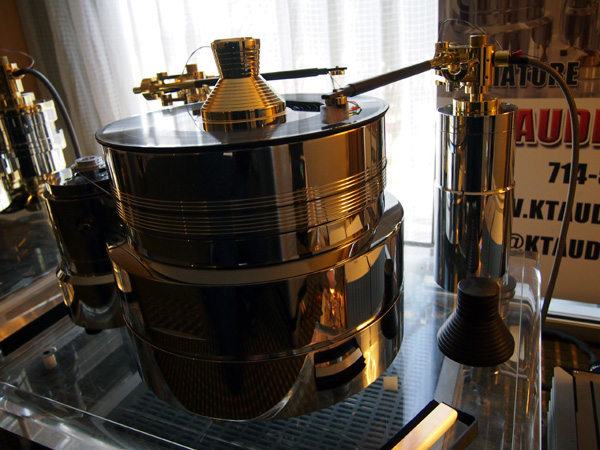 Zesto Audio Andros phono stage, Merrill Williams Audio REAL 101 turntable, Lindemann DAC, J River Media Server, TAD Evolution One loudspeakers, Zesto Leto preamp, VAC Phi 200 power amp, all WyWires cabling.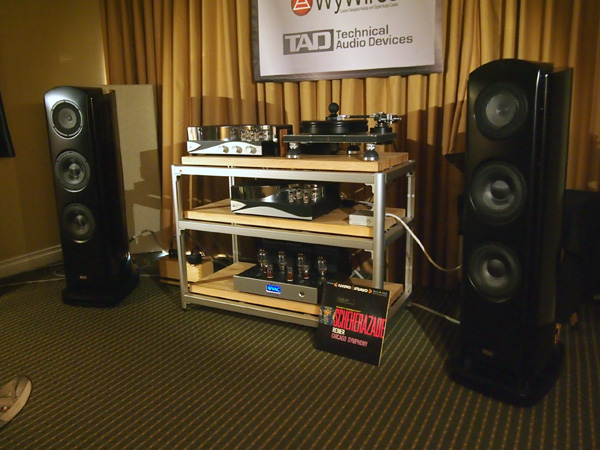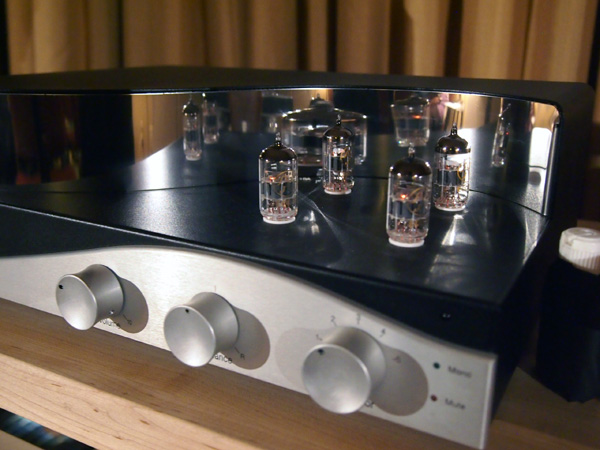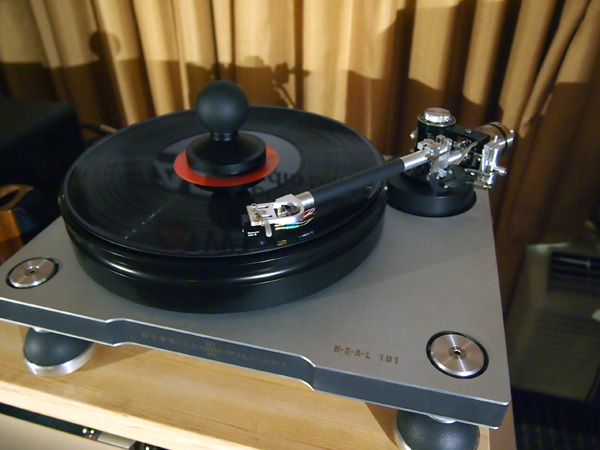 Affordable Audio, King Sound.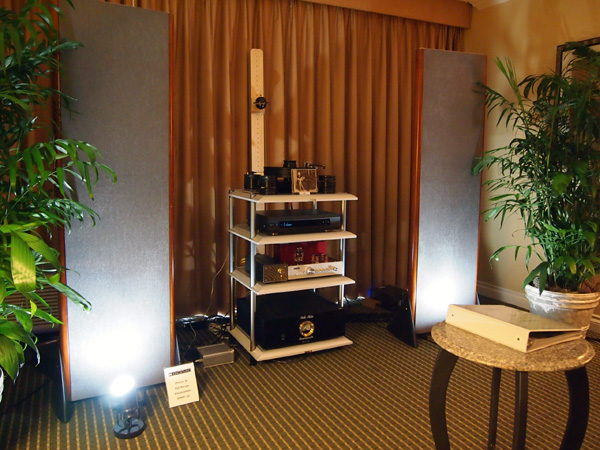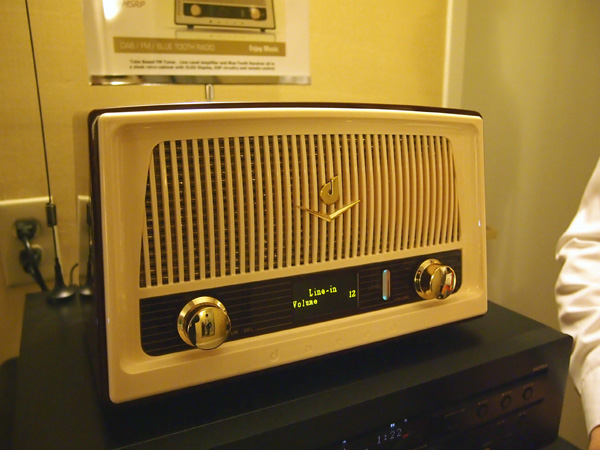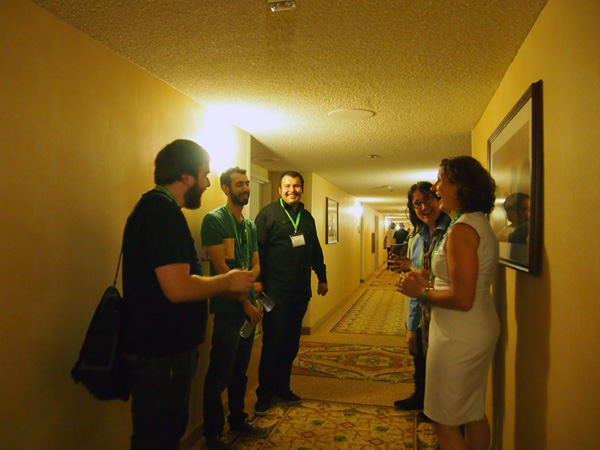 Marjorie Baumert and Carol sharing a moment with Peter Clark and friends Jimmie and Miguel.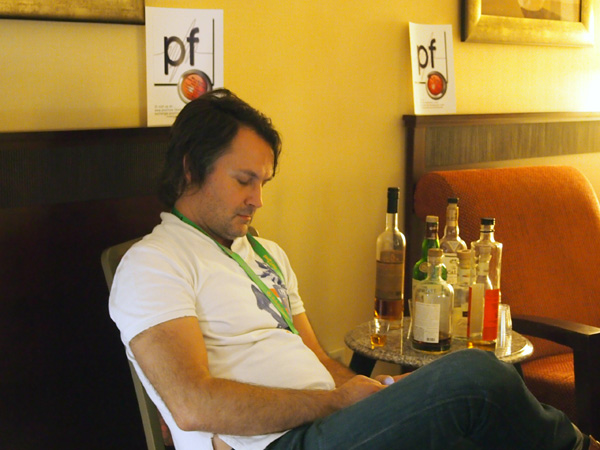 Danny Kaey enjoying the hospitality in the PF suite.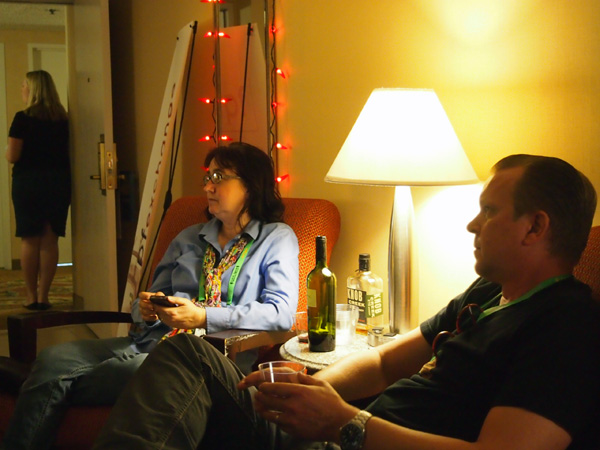 Carol holding forth in the PF suite.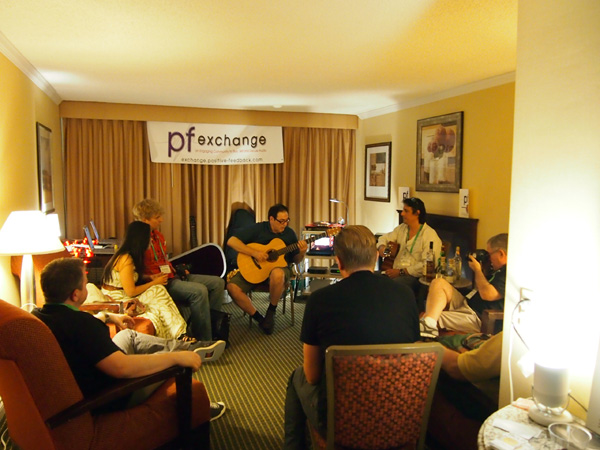 The Extreme Guitar Duo entertaining live in the PF Suite. Don Alder and David Robinson's cousin Keith Knight are amazing to watch.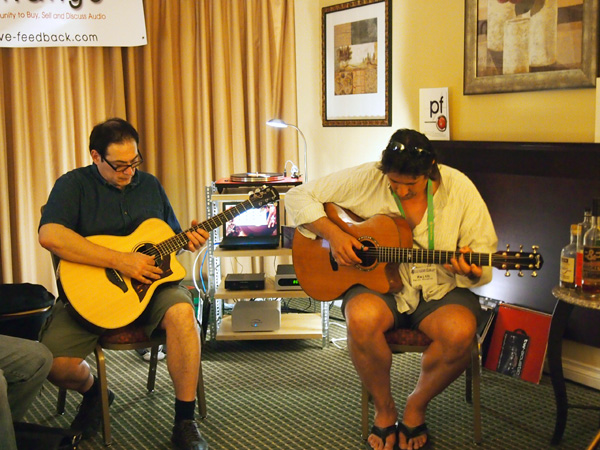 Don Alder and Keith Knight of the Extreme Guitar Duo.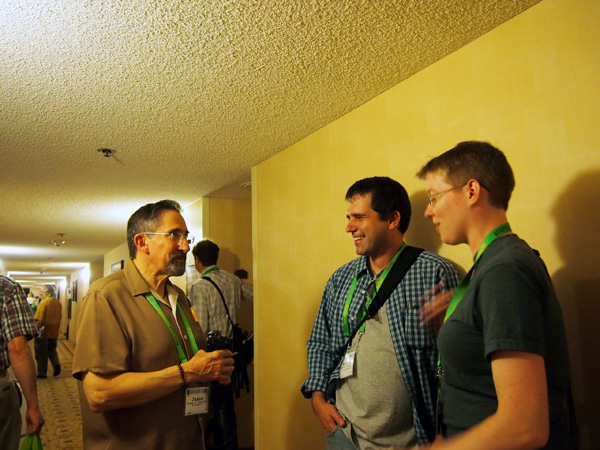 Jason Victor Serinus stopped by.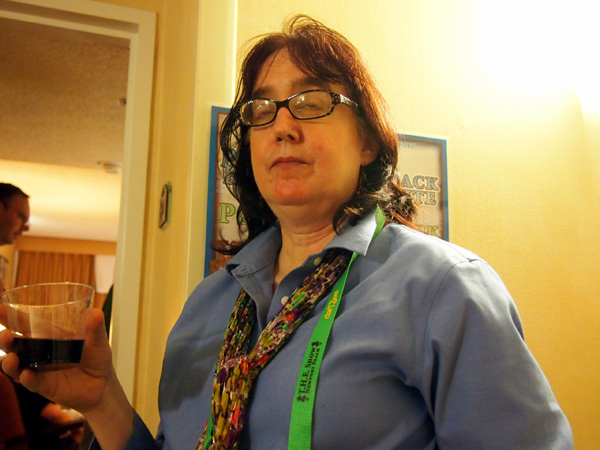 Ah yes, Carol feeling mellow.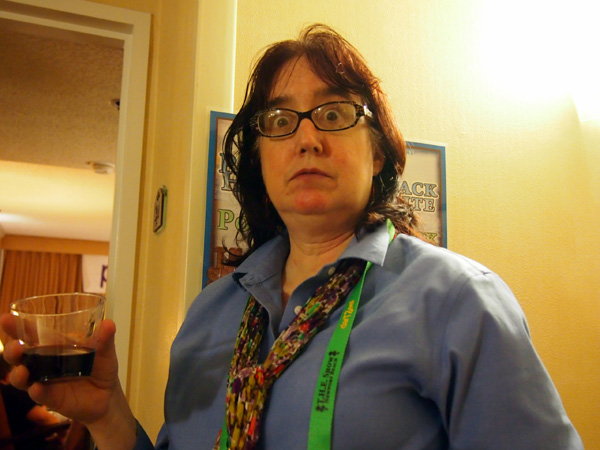 What! We're out of wine?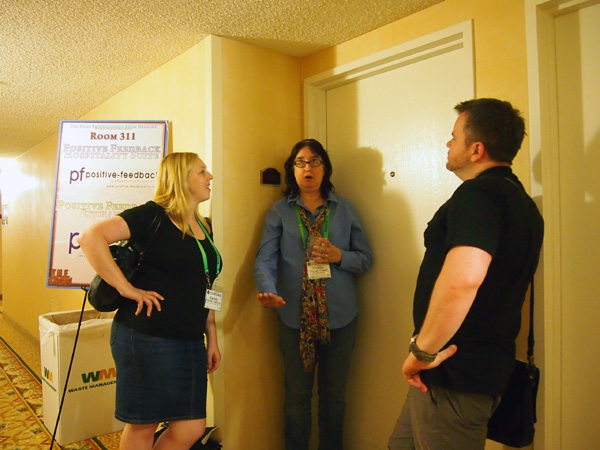 Sandy Taylor and Pete Davey are enthralled with whatever nonsense Carol is sharing.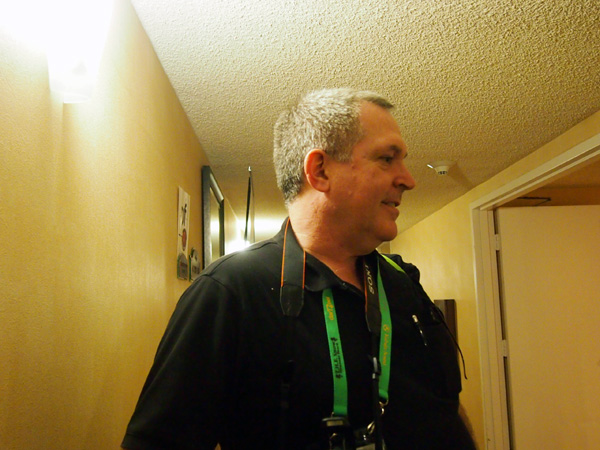 Steve Lefkowicz.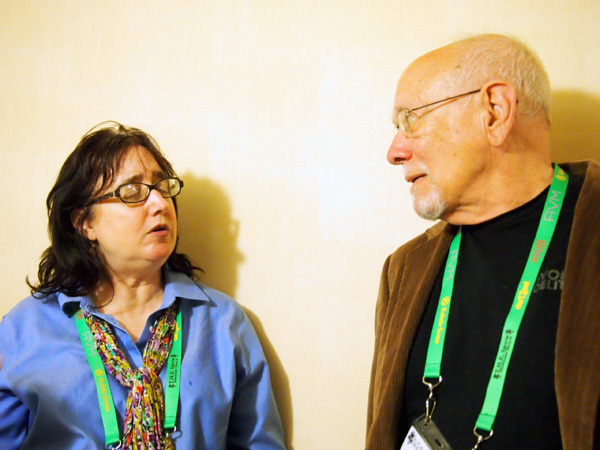 Carol and Clark Johnsen.