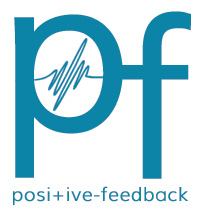 You are reading the older HTML site
Positive Feedback ISSUE 67
may/june 2013
A Pictorial Report of THE Show - Newport 2013 Part 4
by Dave and Carol Clark
In the Hospitality Suite, Sandy Taylor talking about the new PF Exchange site, and Bill Leebens.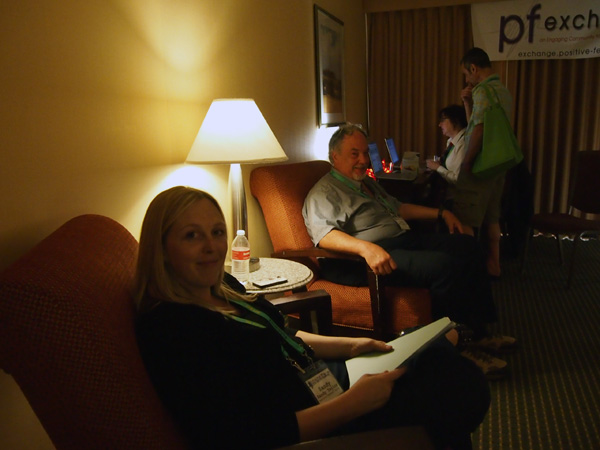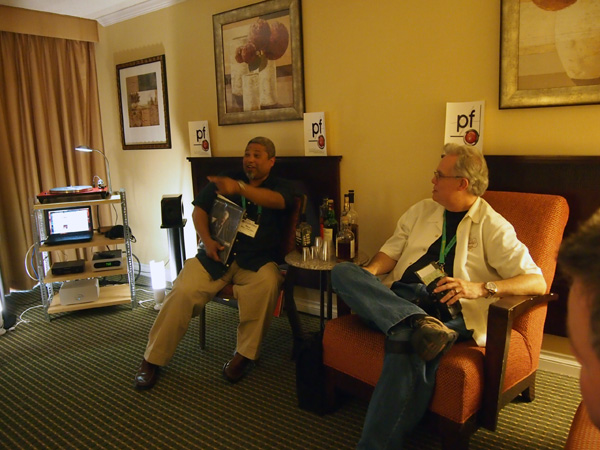 Wes Bender and David Robinson talking vinyl.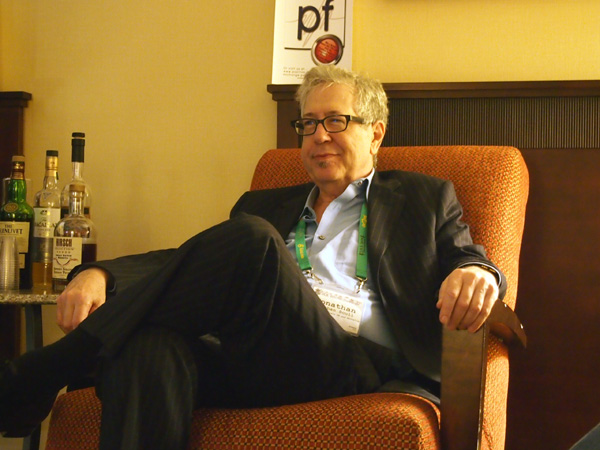 Jonathan Scull, looking very regal.
Audio Element, Ayre, Aesthetix, Sonus Faber, Musical Surroundings, Clear Audio, Cardas Audio, Grand Prix Audio.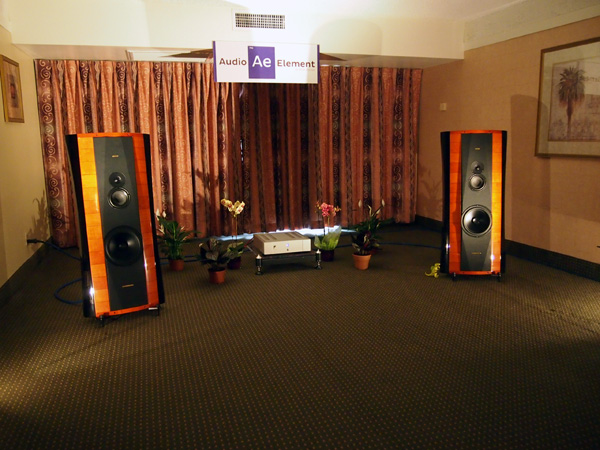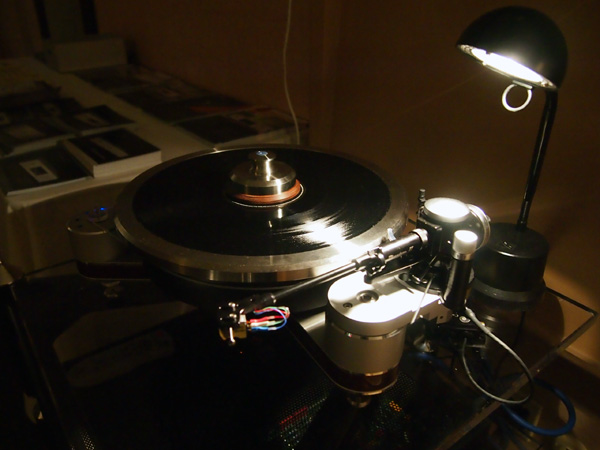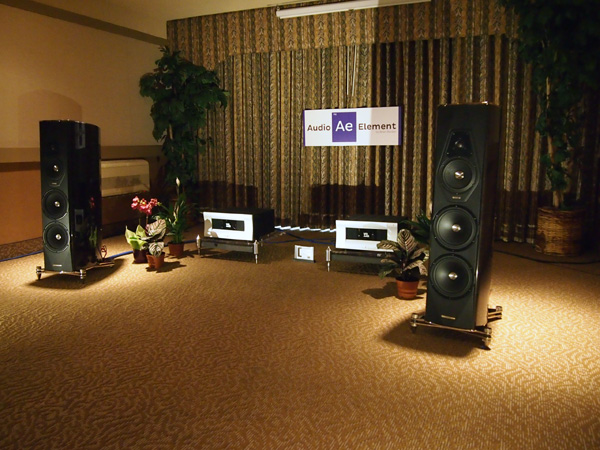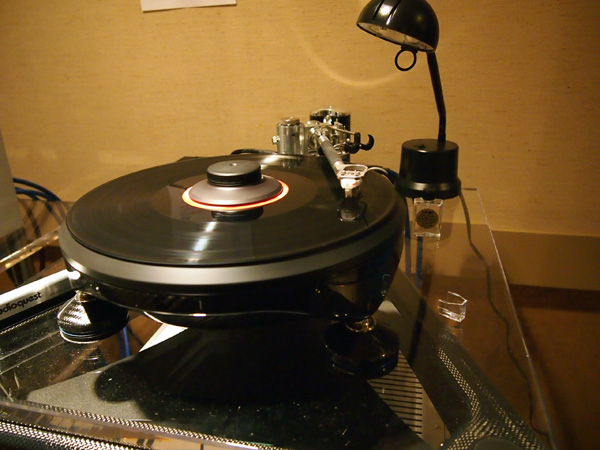 Magico, Constellation Audio, Kubala-Sosna Research.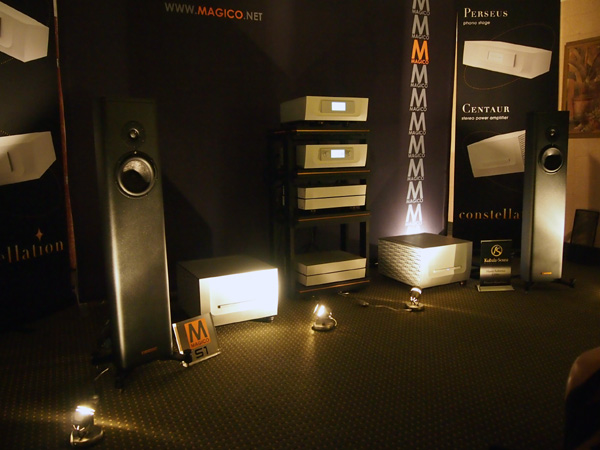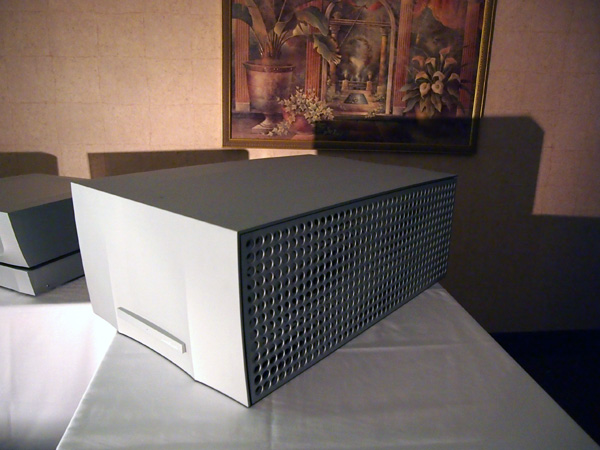 Empirical Audio, Vapor Audio.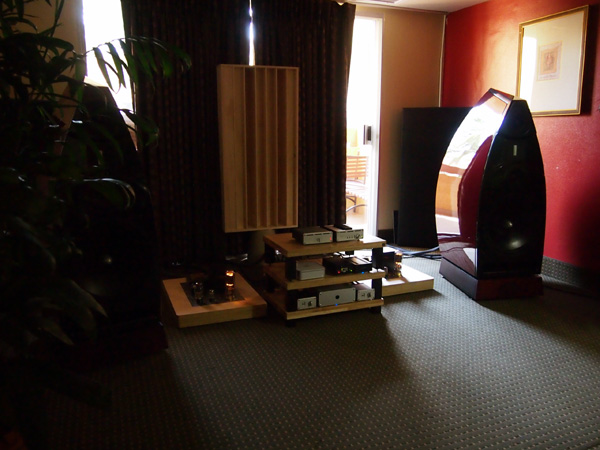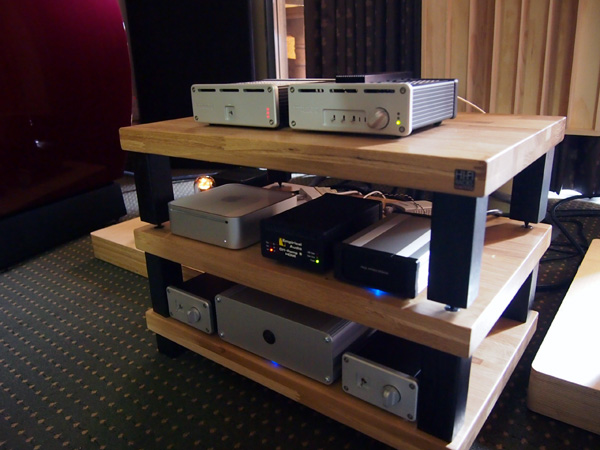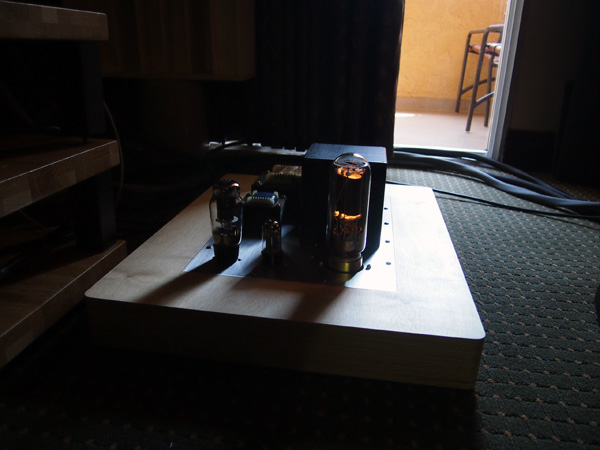 Vanatoo.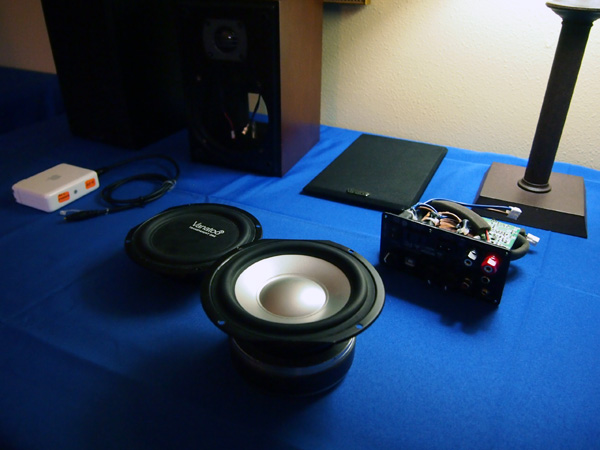 AudioMachina, Einstein Audio.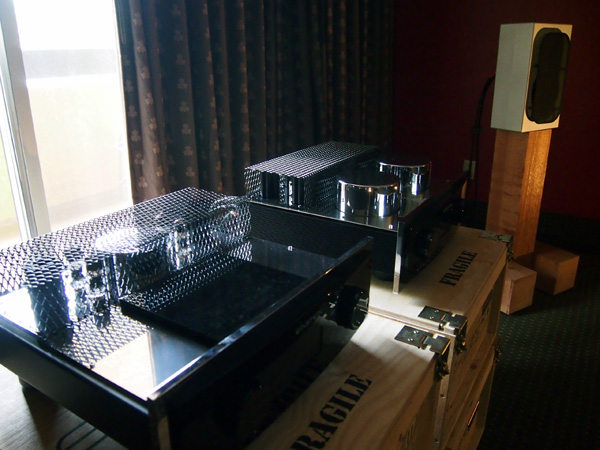 Esoteric, TEAC, Cabasse, M2Tech.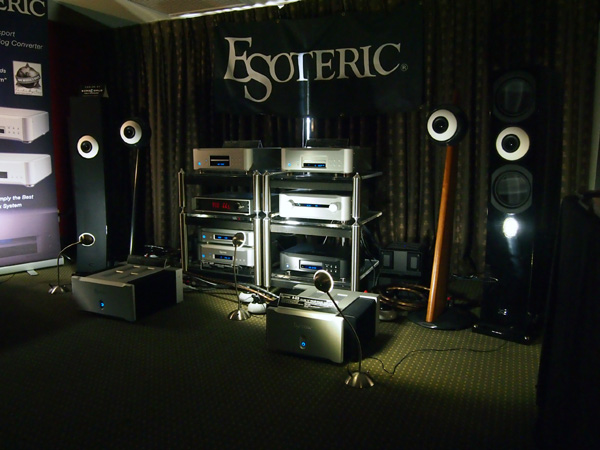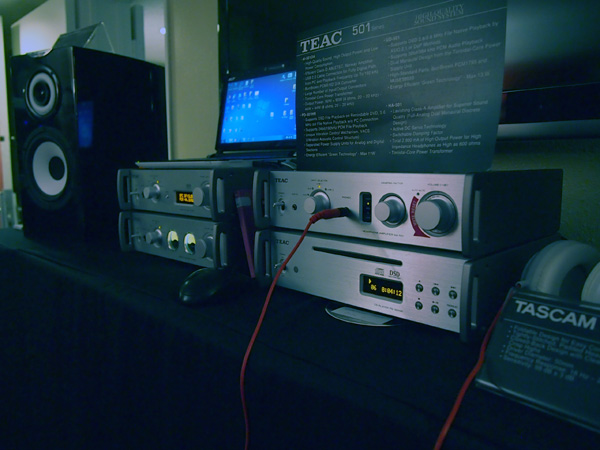 Teresonic Ingenium XR loudspeakers and Claris Silver EXP speaker cables. Teresonic Reference 2A3 amplifier with Gold XLR interconnects. Metrum Acoustics HEX DAC. Baetis XR Media Server.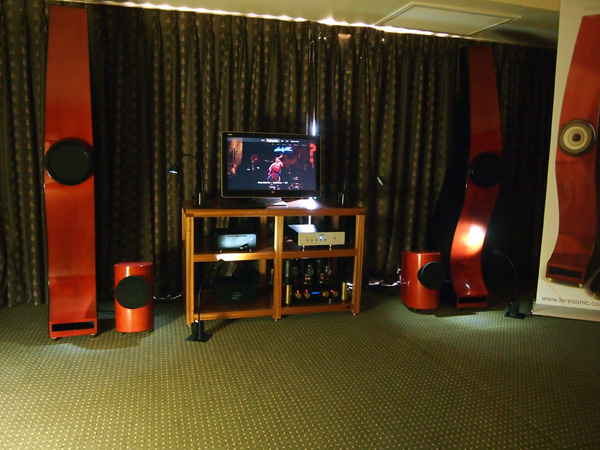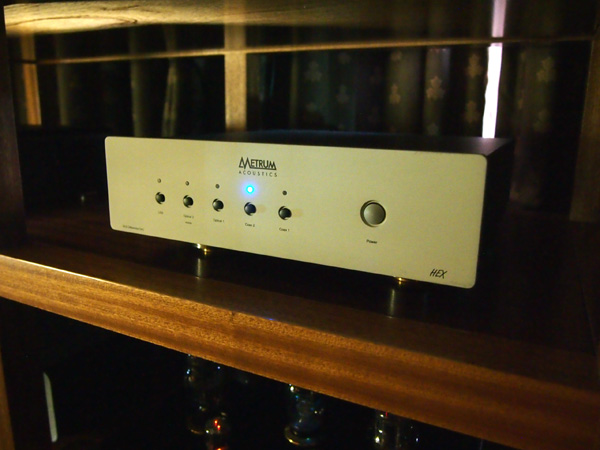 Angel City Audio, Melody Valve Hi Fi, Spiritual Audio, M&G Audio.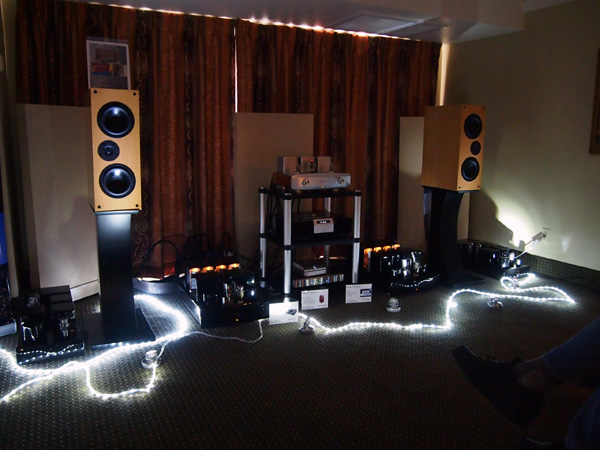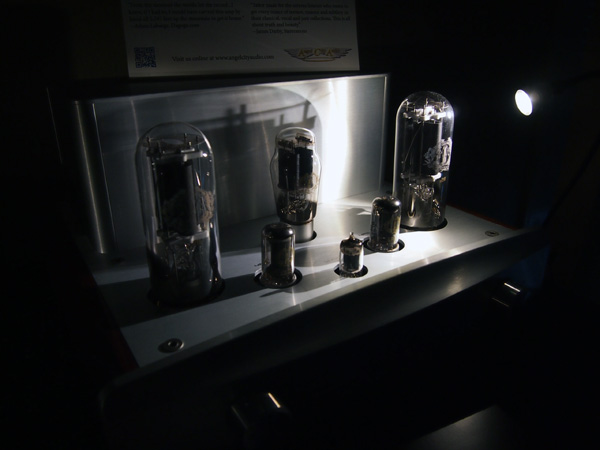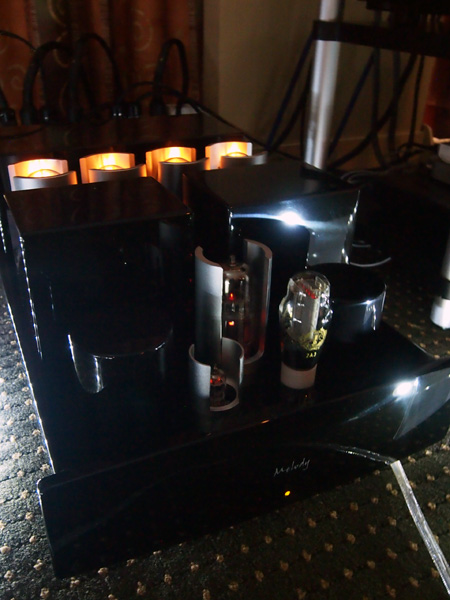 Magnepan, Theta, Hi 5 Stereo, Shelley's Stereo, Inland Sound.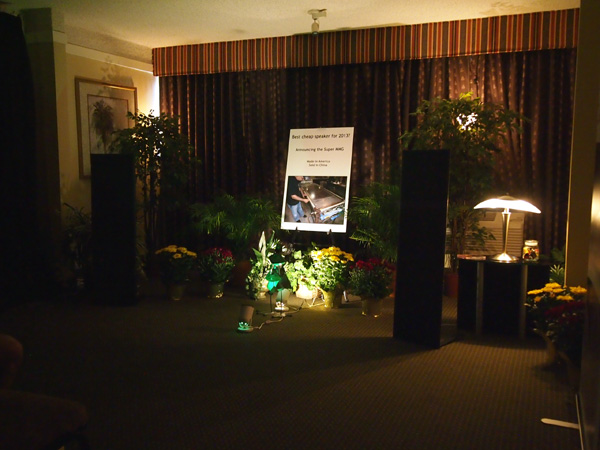 Kharma International.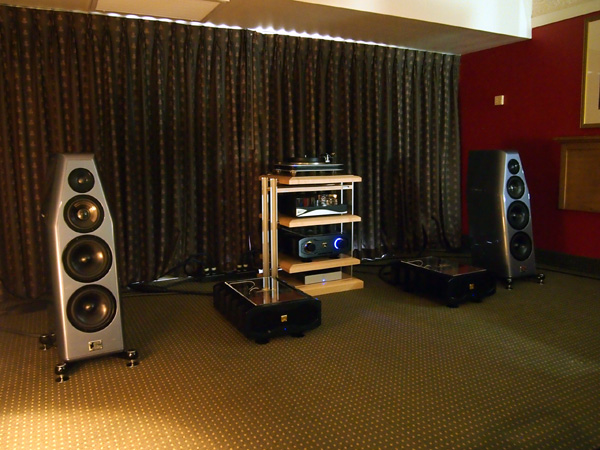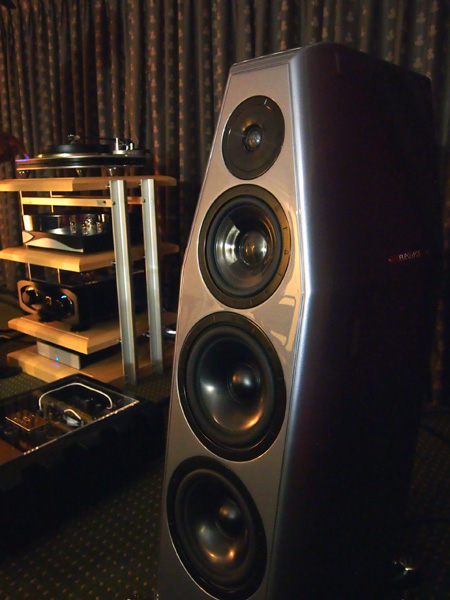 Profundo: Funk Firm Vector turntable, Heed Audio Quasar phono-preamp, DT Digital Transport, PM mono block power amps, and Enigma loudspeakers.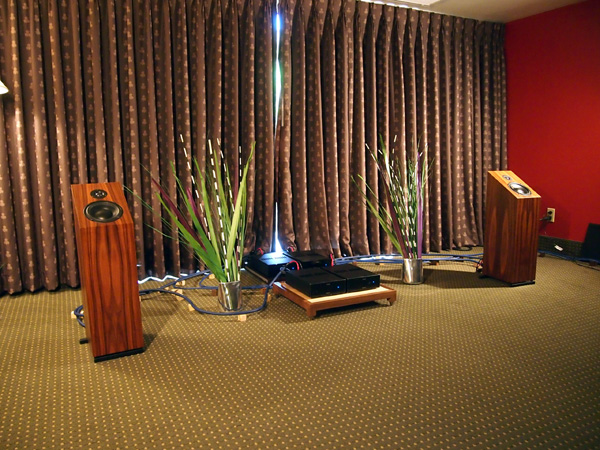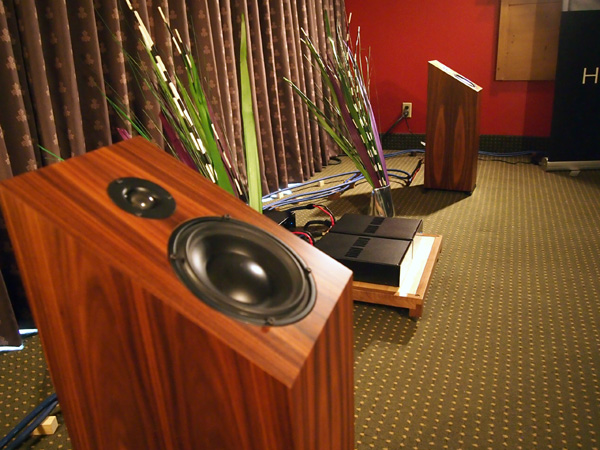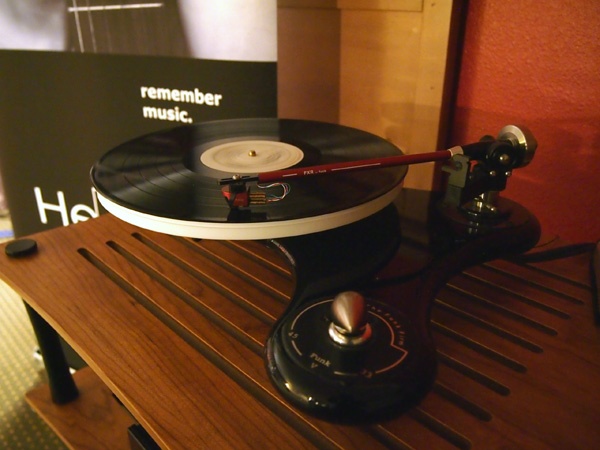 Musical Surroundings, Aesthetix, AMG, Benz Micro, Clearaudio, Fosgate Signature.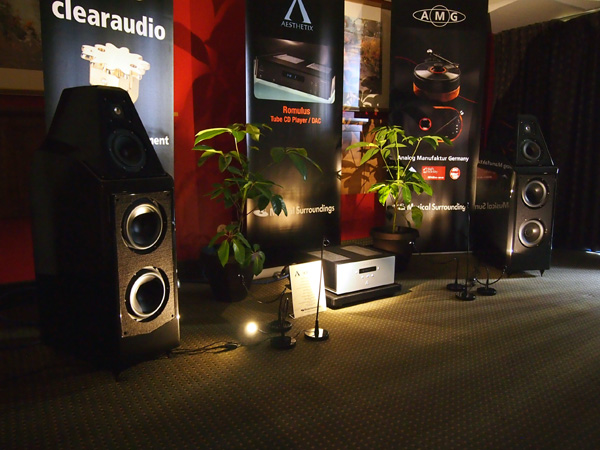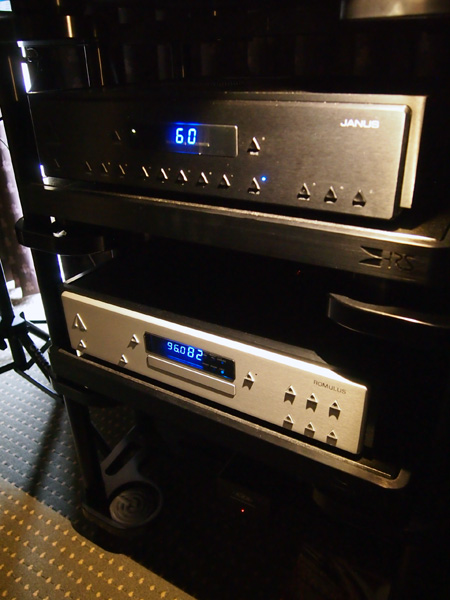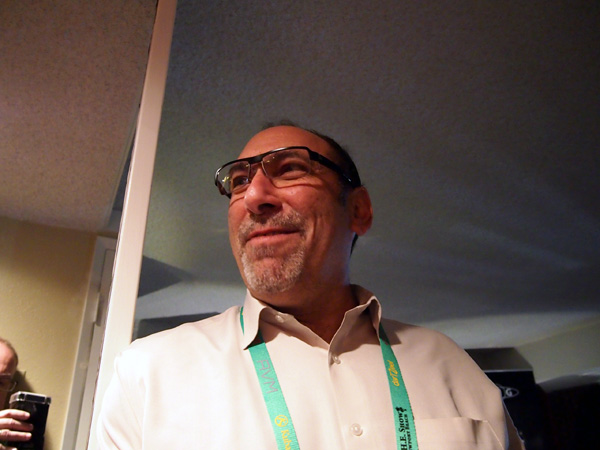 Garth Leher of Musical Surroundings.
Profundo: Basis 2200 Turntable, Heed Audio DT Digital Transport and DA DAC, Viva Audio Linea linestage, Fono phonostage, and Aurora monoblock amps, Trenner & Friedl Isis loudspeakers.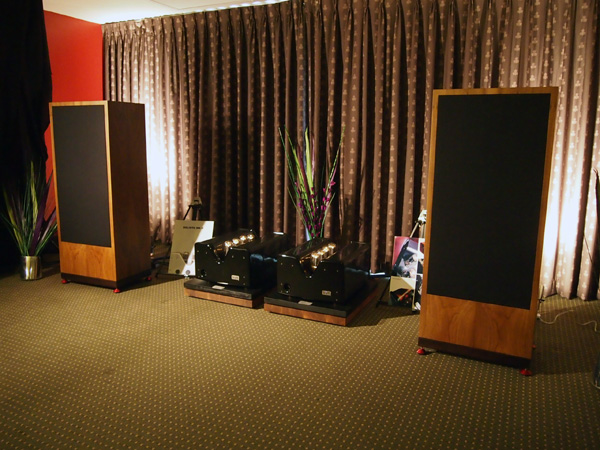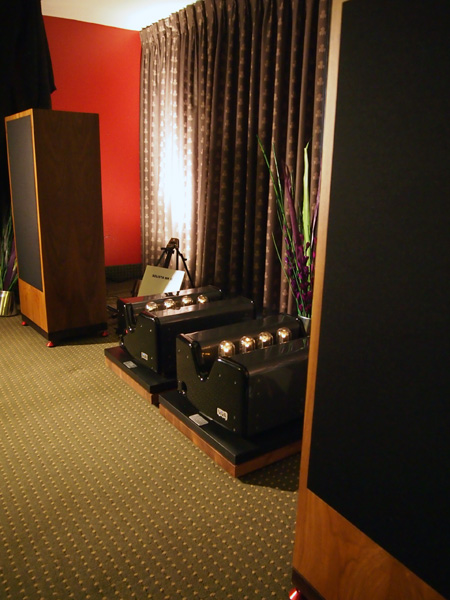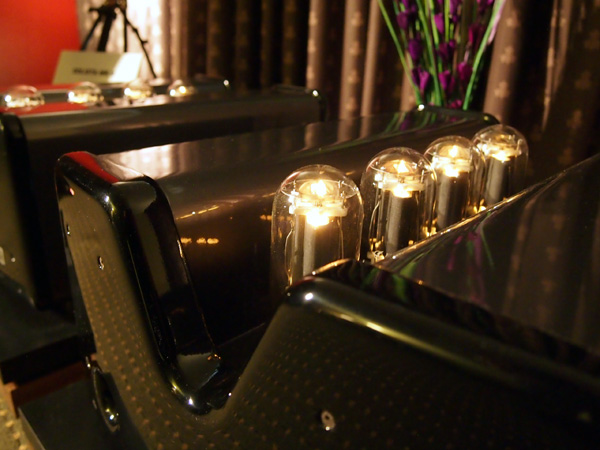 Snake River Audio.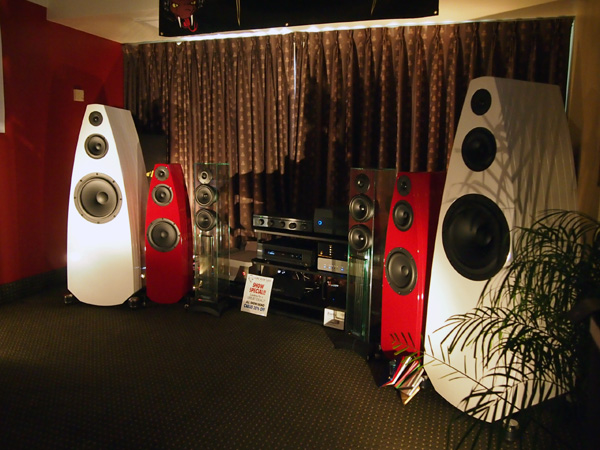 Cary Audio, Adam Audio, WyWires.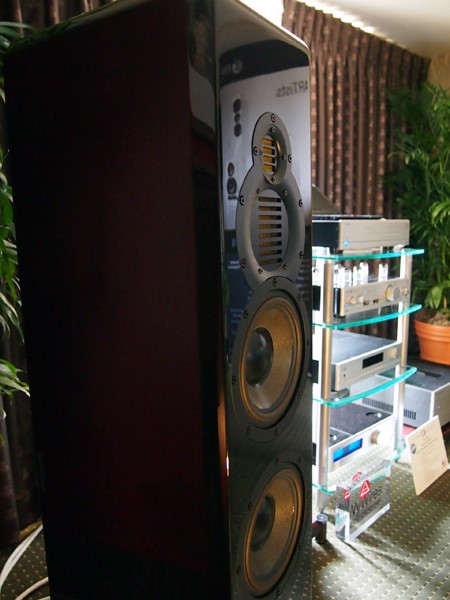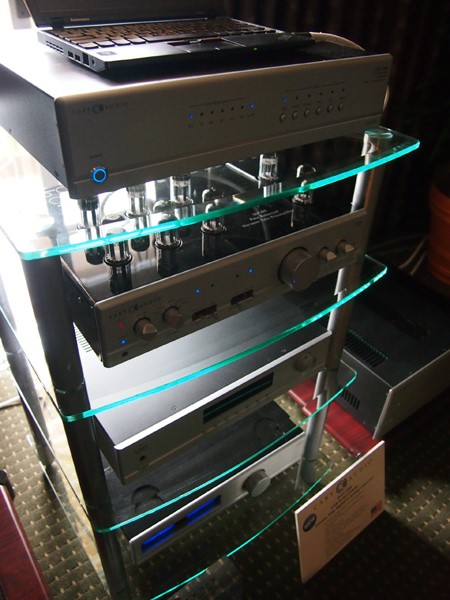 Dynamic Design AV, Marten Design loudspeakers, Modwright Instruments, Stillpoints, Annalyric Systems.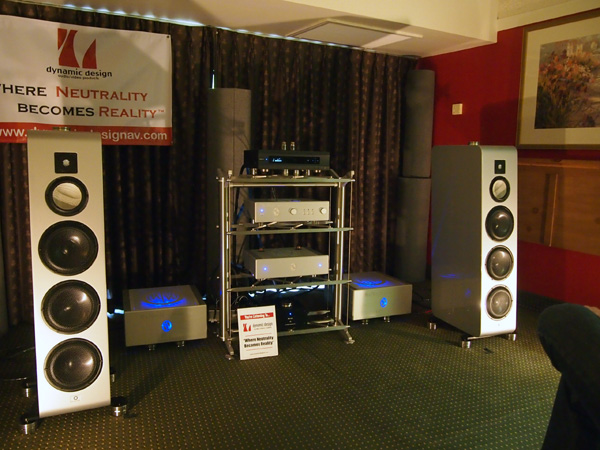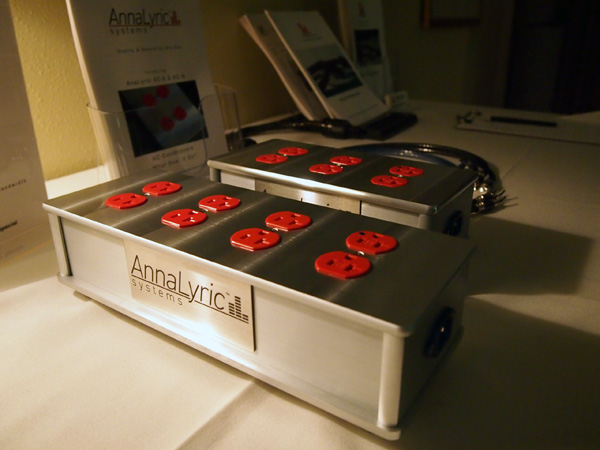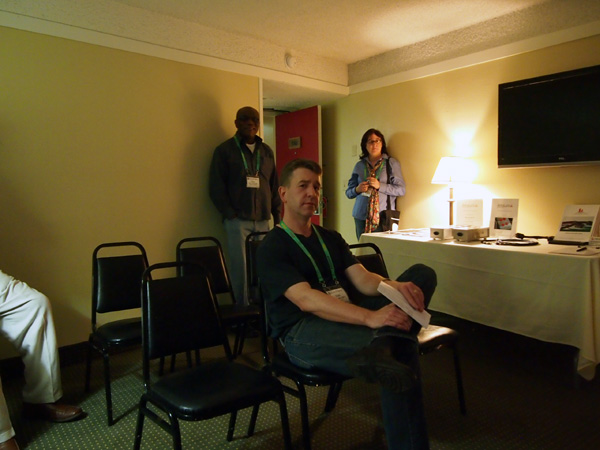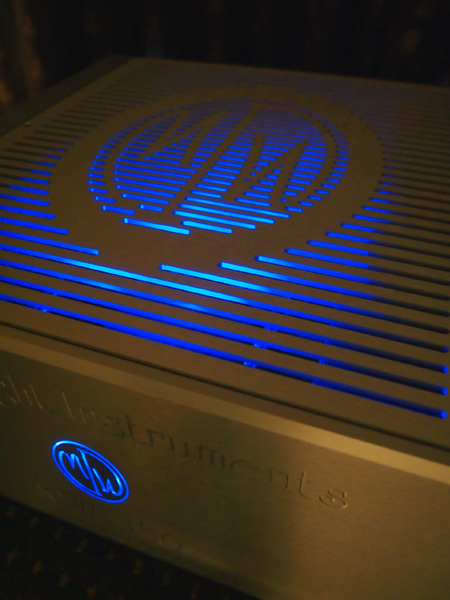 Dan Wright of Modwright in the foreground, Olu Sonuga of Dynamic Design and Carol in the background. Serious listening.
Snake River Audio, deHavilland, Pete Riggle Audio Engineering, Sonist Audio.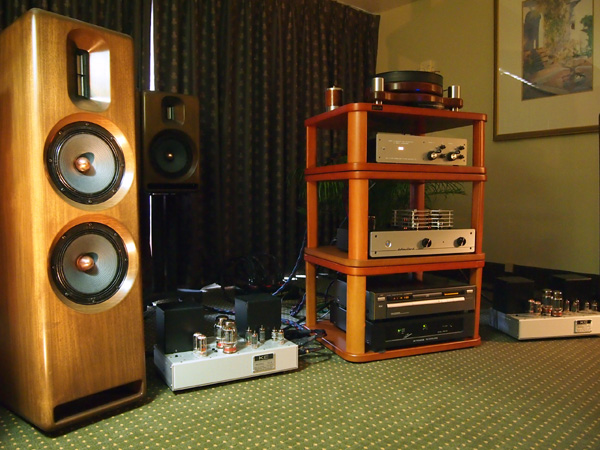 The Randy Bankert memorial Sonist loudspeaker with a cigar finish.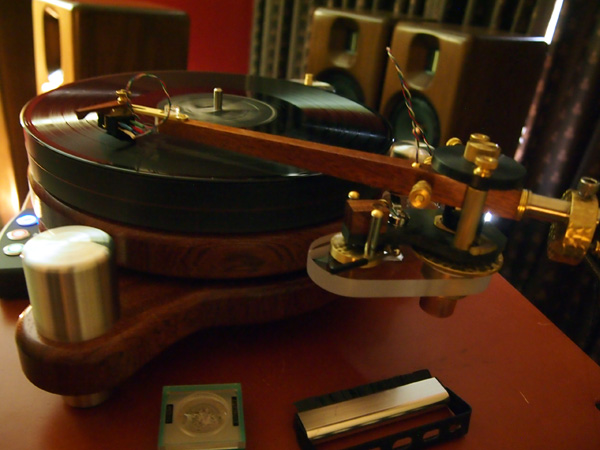 Audioengine.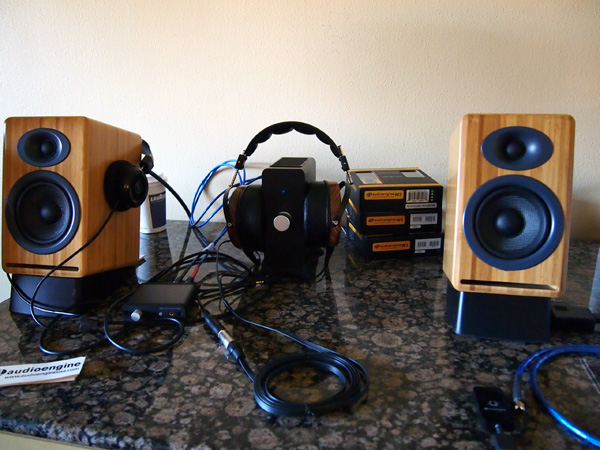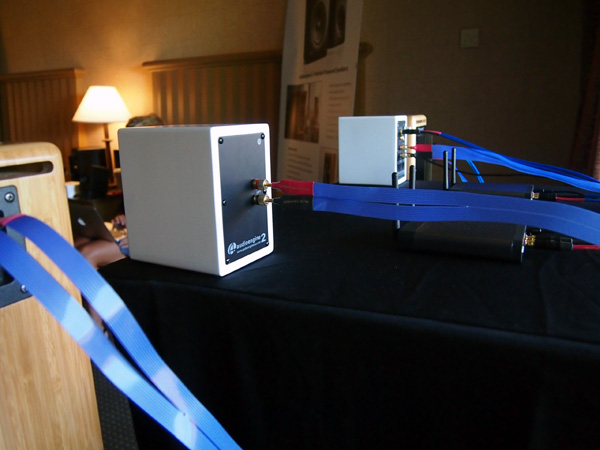 Food Trucks are always a big attraction at this show.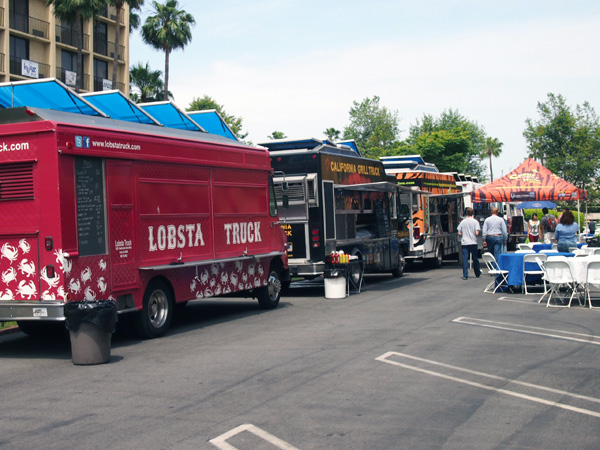 The Lotus Group G2 loudspeakers, SMc Audio VRE-1C preamplifier, Prana Wire cabling, Hanss T-60 turntable.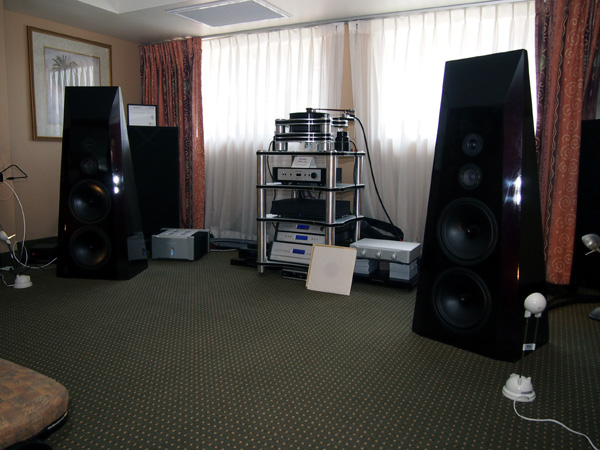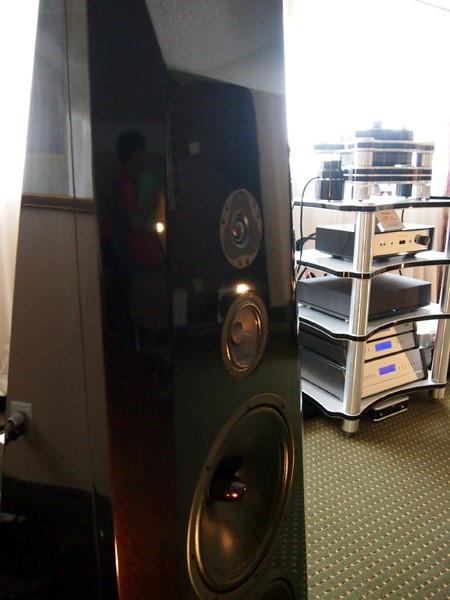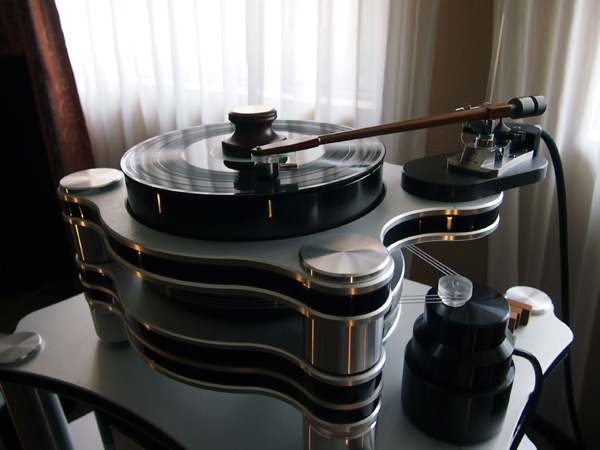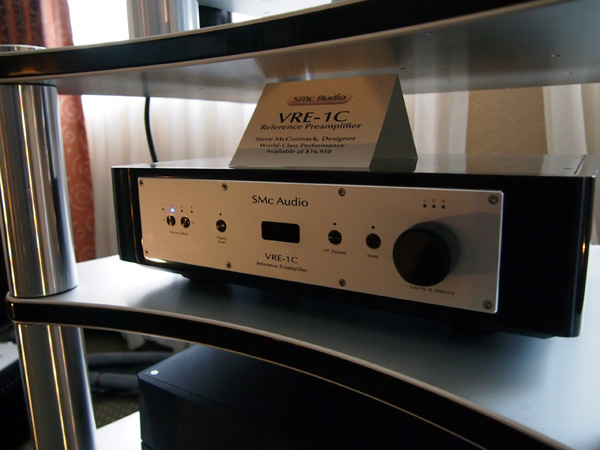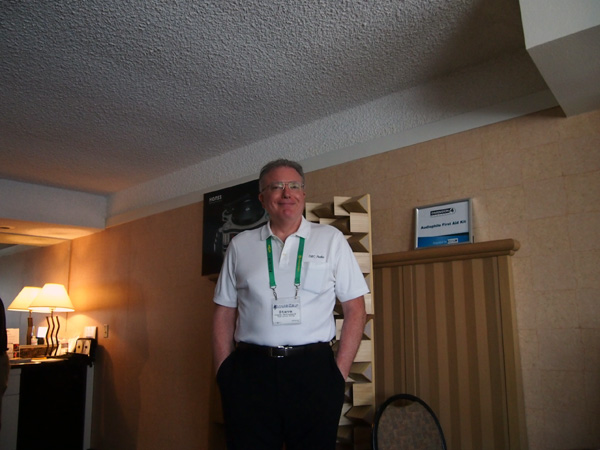 Steve McCormick of SMc Audio, looking dapper as always!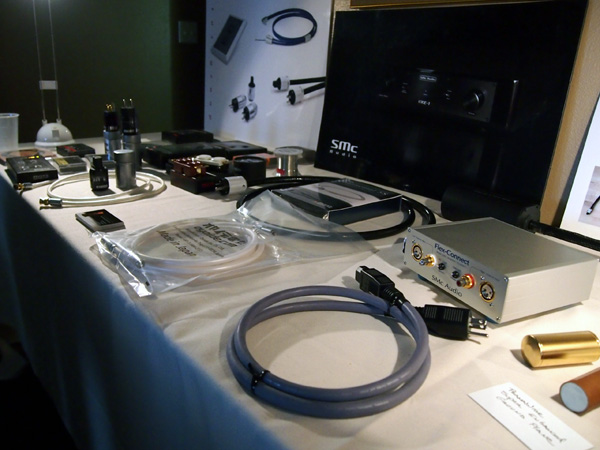 Acoustic Zen.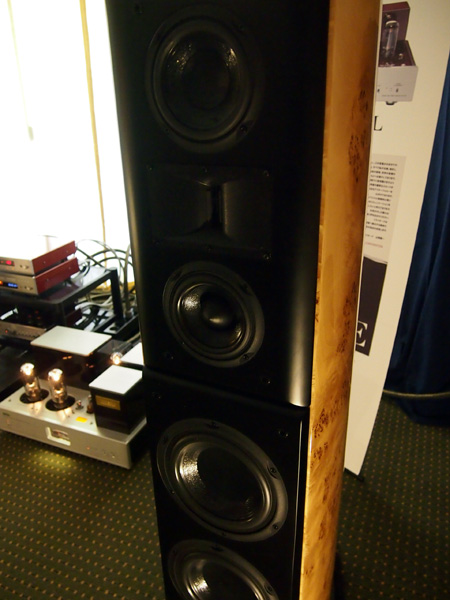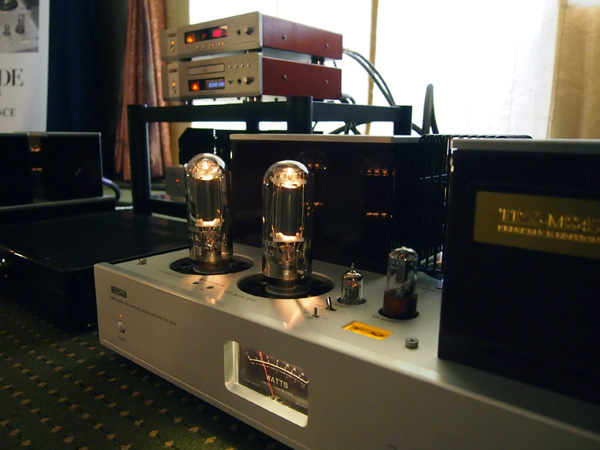 Audience.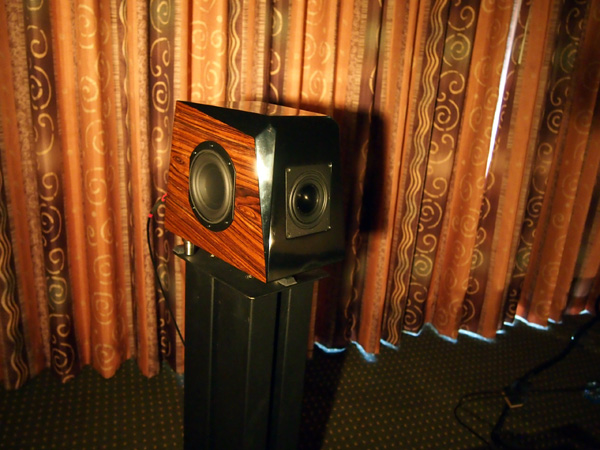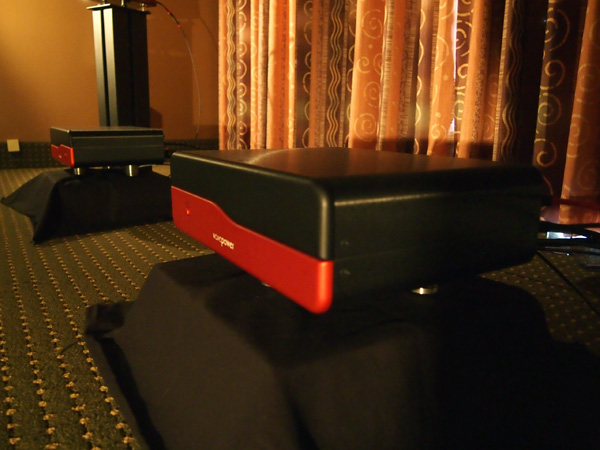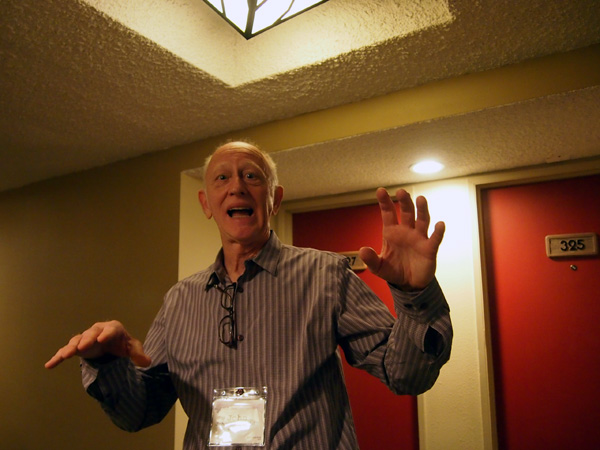 John McDonald of Audience.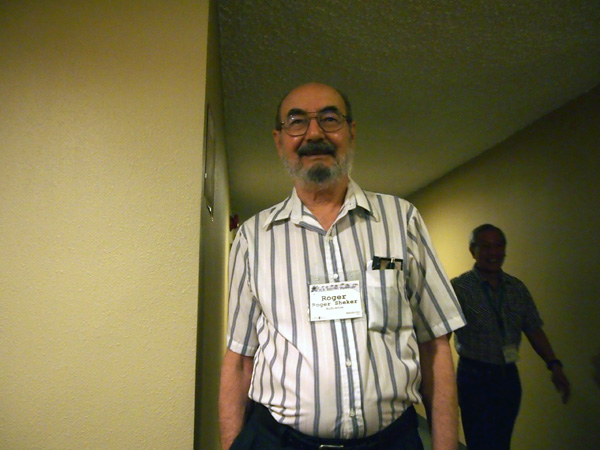 Roger Sheker of Audience.
Red Dragon Audio, Acoustic Zen, Durand Tonearms, Modwright, Ortofon, PTP Audio, HHG stands, Hanss Acoustics.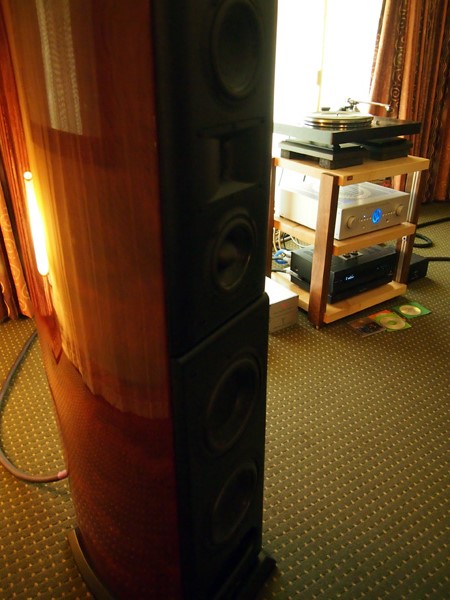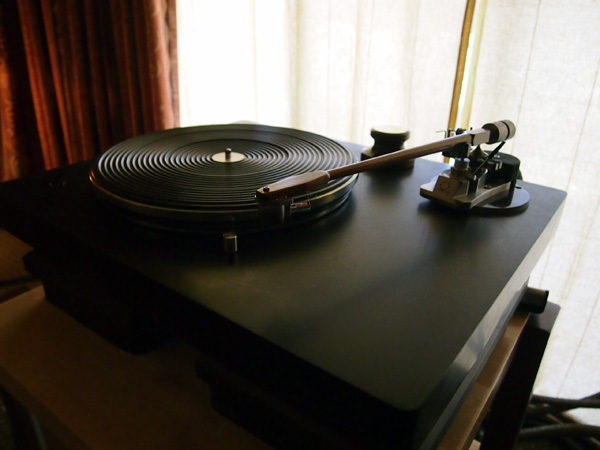 More from Red Dragon Audio.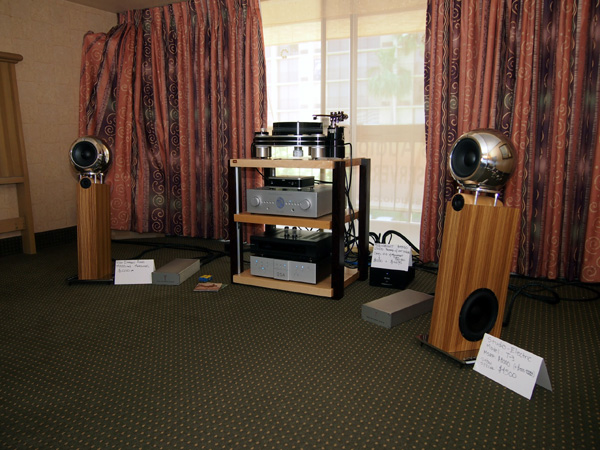 Bricasti Design Ltd, Red Wine Audio.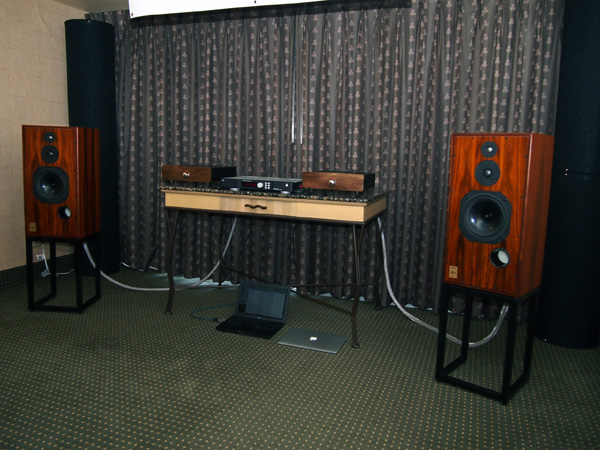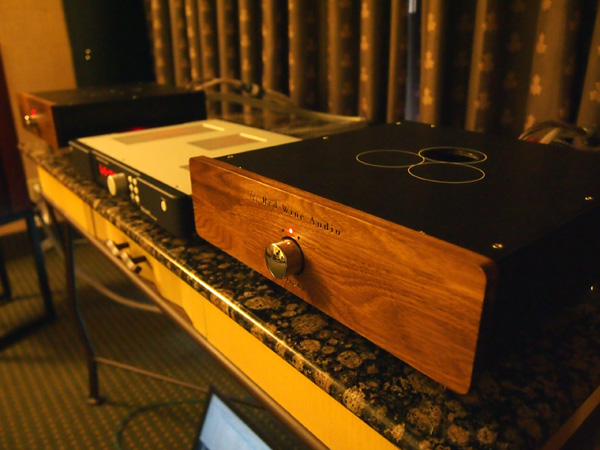 Precision Transducer Engineering, WyWires.
J-Corder Custom Reel to Reel.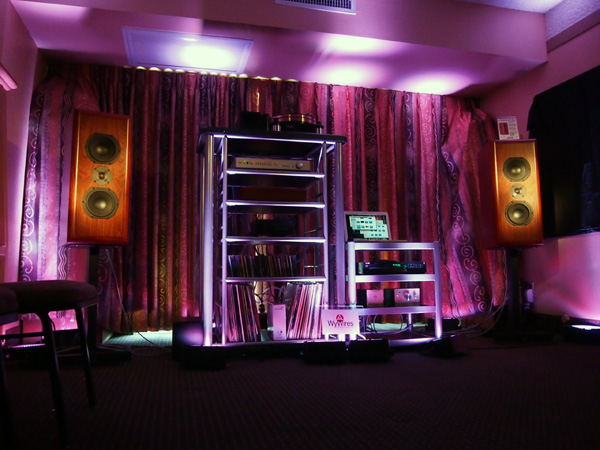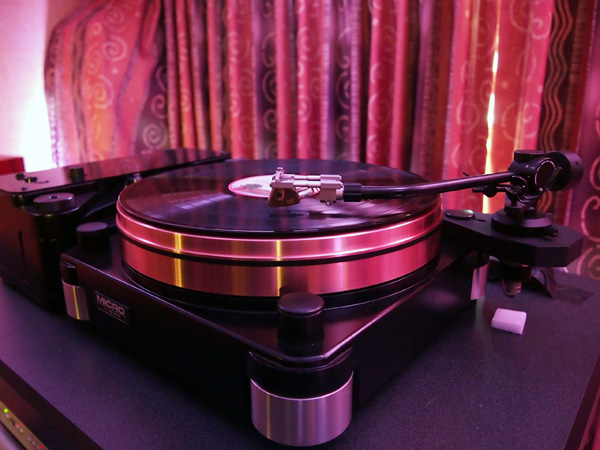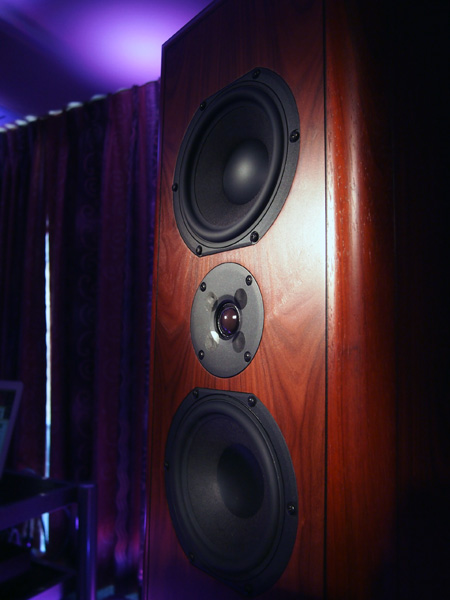 Coffman Labs, AudioMachina, Manley Labs, Audience.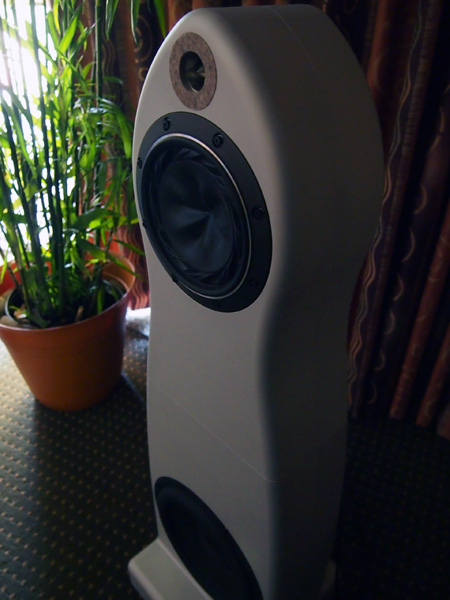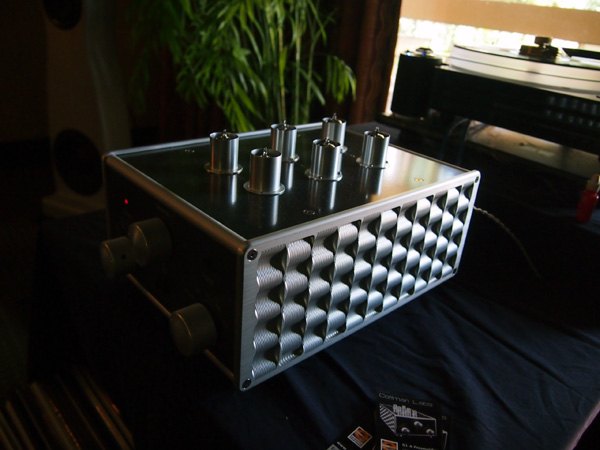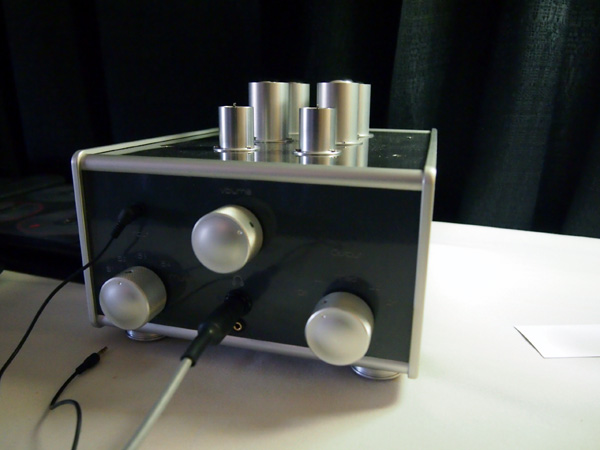 The Headphonium offered everything you need for headphone enjoyment. Our own Michael Mercer did a killer job putting this together - kudos! A great collection of headphones and whatever you needed to make them sing.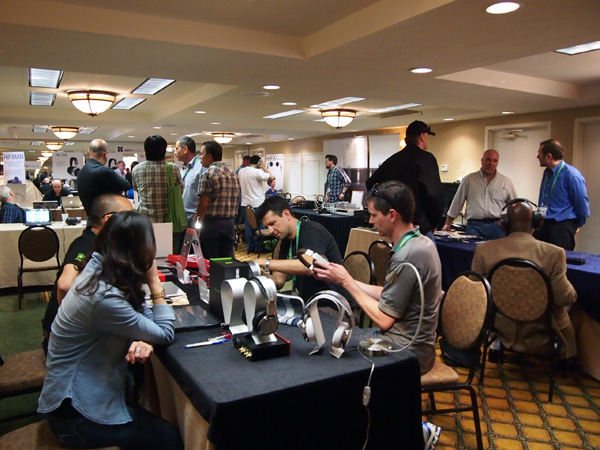 Furutech.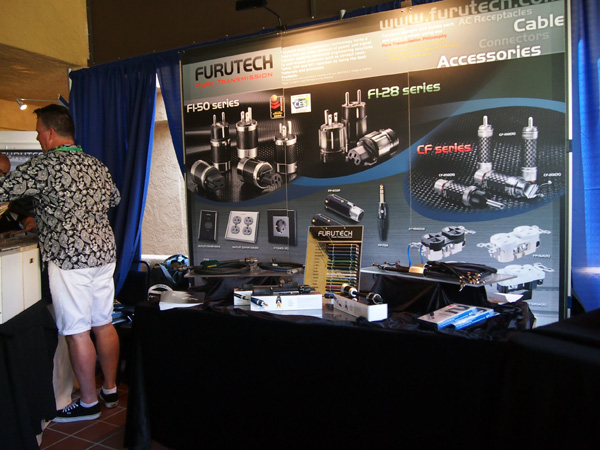 Audeze. Our son and friends found these to be simply the best they had ever heard.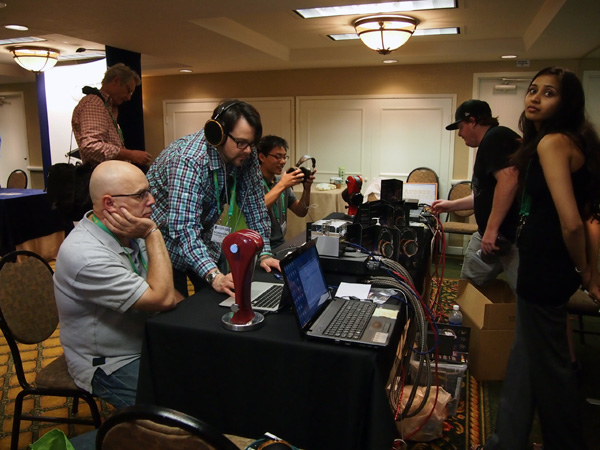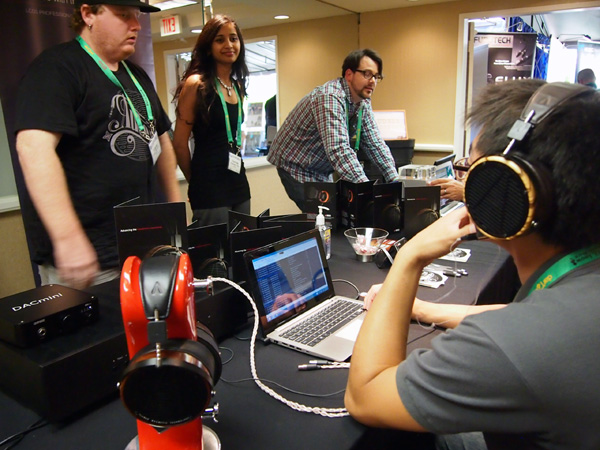 Alexander Rossen and Audeze.
ALO Audio. Good people too!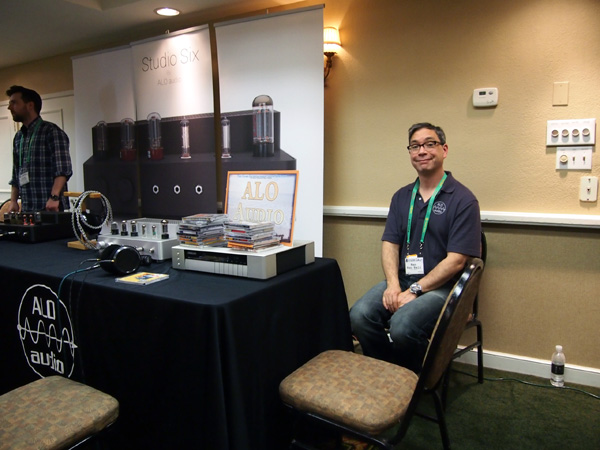 Schitt Audio.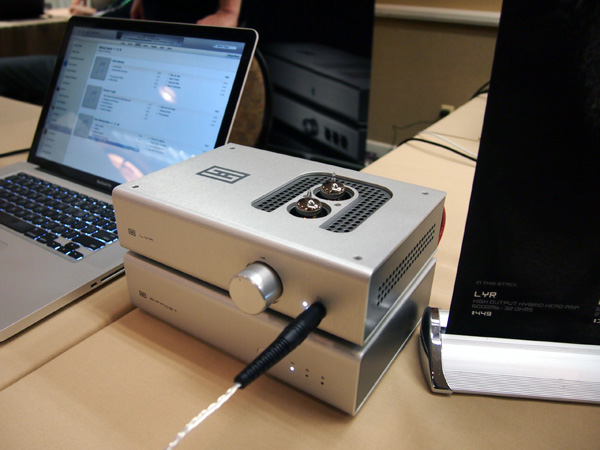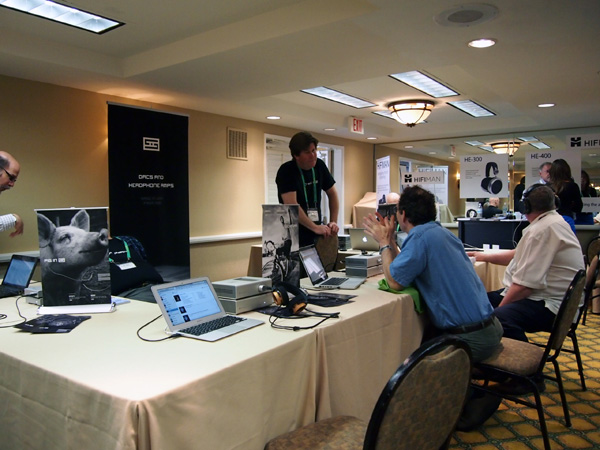 Centrance.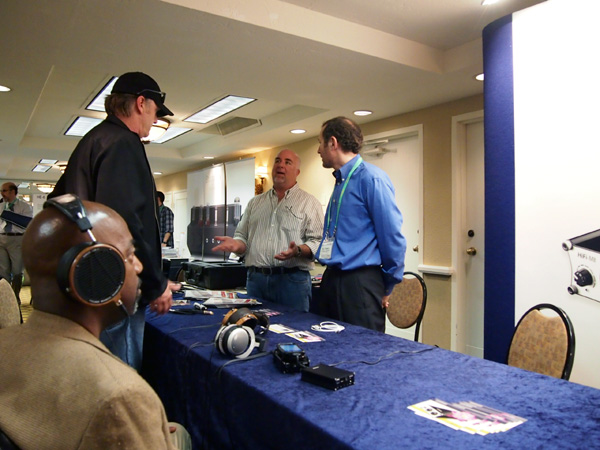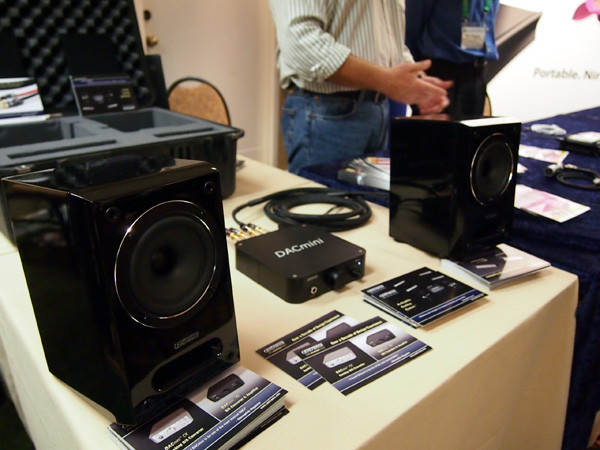 Hi Fi Man.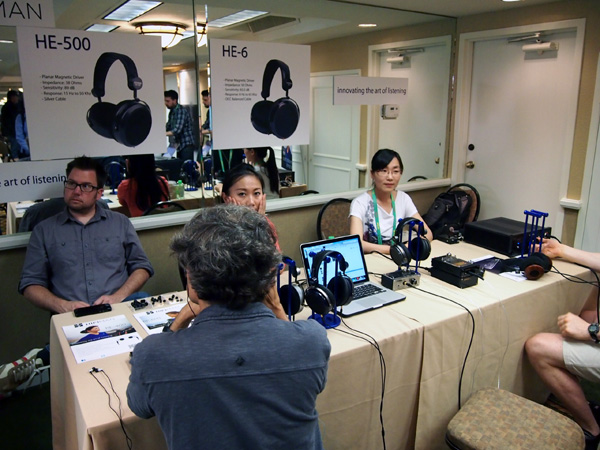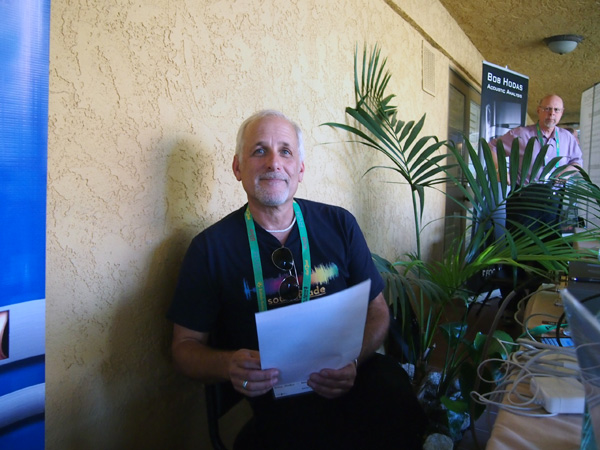 John of Amarra.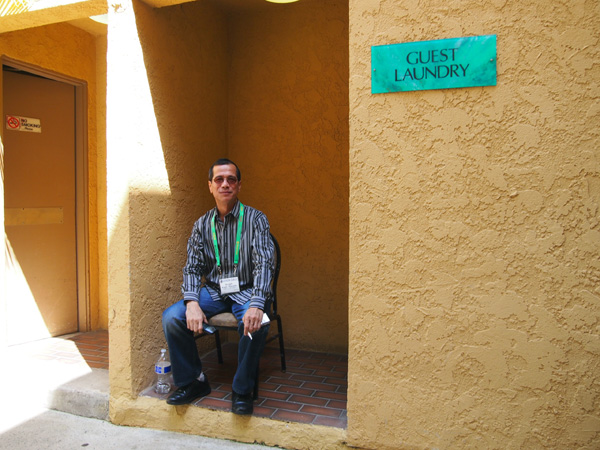 Hugh Nguyen of Angel City Audio in time-out.
More Food Trucks!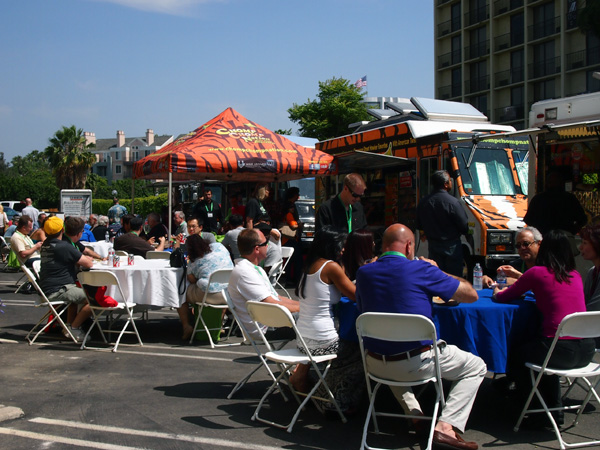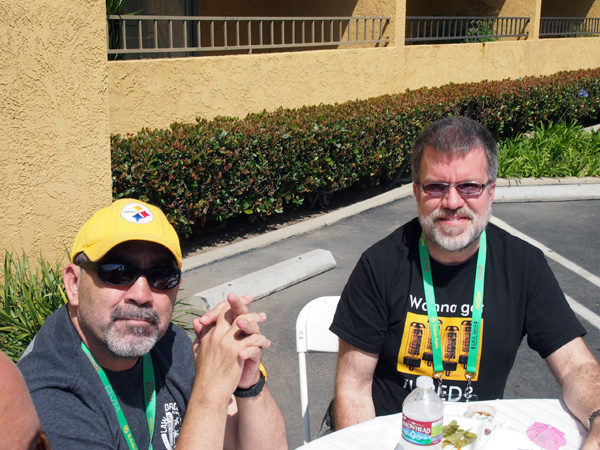 Craig enjoying the food trucks.
Quintessence Acoustics, PBN Audio, MG Audio Design.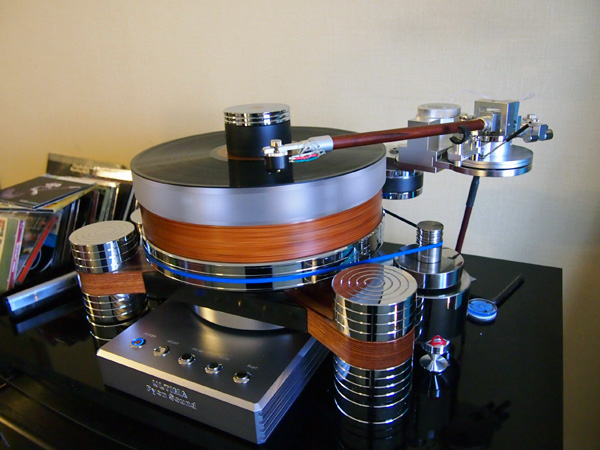 Audio Note (UK) Ltd.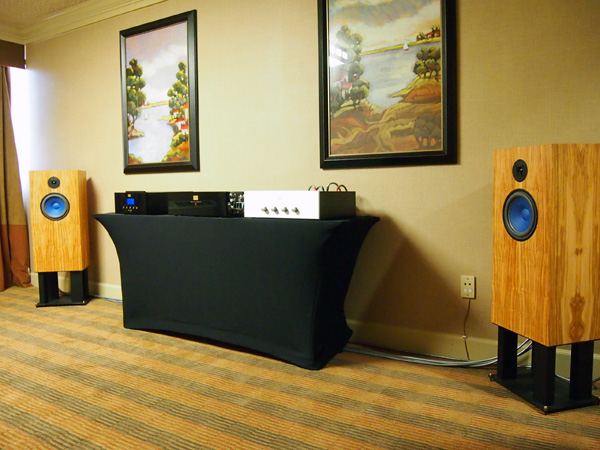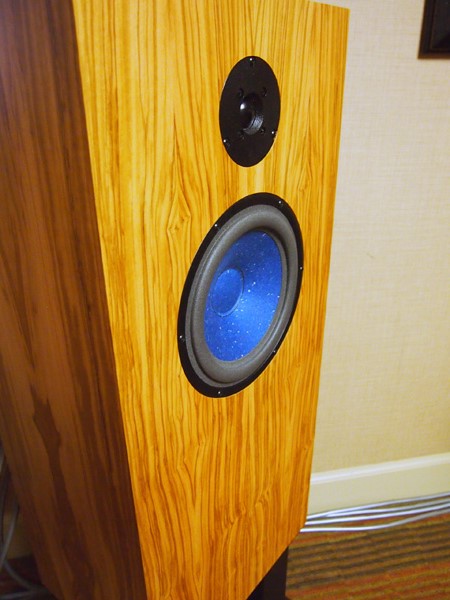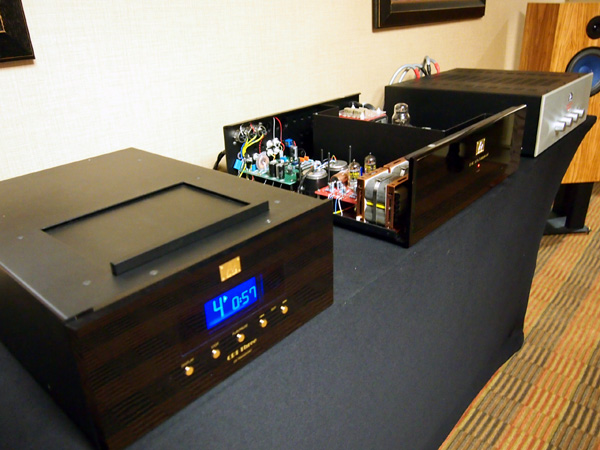 MBL.