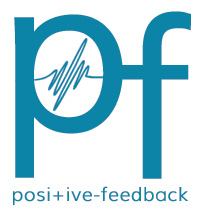 You are reading the older HTML site
Positive Feedback ISSUE 67
may/june 2013
A Sad Farewell to Zenph Studios
by Tom Gibbs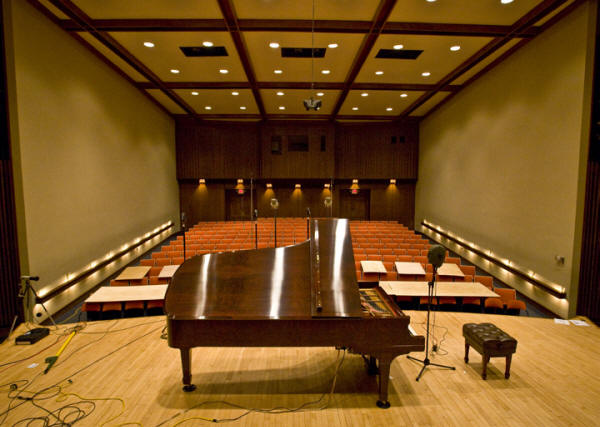 (Tom has written about Zenph Studios in an earlier PF Issue)
I've always been a fan of historical performances of classical music; with rare exception, I'd much rather listen to an RCA Living Stereo or Mercury performance than just about any contemporary conductor out there. I've always had a pretty high tolerance for less-than-pristine sound, especially if the performance is close to definitive. And with my ever-expanding experiences with computer audio, I've definitely discovered (or perhaps, re-discovered) a wealth of recordings that rarely got listened to in digital form—they now sound as good, or sometimes even better to me than the LP counterpart.
Anyone who checks out my work here knows that I've been in the process over the last couple of years ripping all my Red Book CDs to FLACs, which has been quite an undertaking, especially for someone with a pretty extensive classical collection. Most rock, pop, jazz and so forth usually shows up like clockwork in most music databases, but there's a lot of rather obscure classical music out there that often requires some pretty extensive keyboarding efforts to get the metadata correctly entered—doesn't anyone but me listen to this stuff? Amazingly, I'm down to only about 50 or so remaining classical titles, and just yesterday came across what had been the last disc I'd received from Zenph Studios, The Spanish Masters, a collection of works from Albeniz, Granados and de Falla. And that really got me wondering, where have those guys been over the last year or so? Just in case you're not familiar with Zenph, they made their mark about six years ago with their "reperformance" disc of Glenn Gould's classic 1955 recording of the Bach Goldberg Variations, which made quite a splash and offered great hope to lovers of historic and archival music everywhere. The Zenph technology made scratchy and poorly recorded old performances sound pristine and brand-new, and a series of impressive discs soon ensued, including works from Rachmaninoff, Art Tatum and Oscar Peterson, with many more rumored to be on the horizon. They had, in fact, signed an extensive contract with Sony Masterworks for all their releases. What had those guys been up to?
A quick trip to Google yielded some pretty disturbing results right out of the gate: Zenph Bankruptcy was among the top five hits, and I spent the next couple of hours digesting the bad news. How could it have come to all this? Apparently the whole thing unwound between mid-2011 and into last year, when all their holdings were auctioned off in an attempt to satisfy debts of several million dollars. Truly tragic, and a travesty—I feel really, really badly for former CEO John Walker, one of the most talented and all-around nicest guys you could ever hope to meet—this probably has been a truly bitter pill for him to take. John Walker always struck me as maybe the smartest guy in the room—a genius with computers, but also a music lover who used his technologically-oriented gifts to help enhance the appreciation by others of classic and historic sound recordings.
I first heard of Zenph in 2005, and as a huge Glenn Gould fan, I had been reading bits online about this new company that was taking old recordings and making them sound new again; their first marketed effort would be the classic 1955 Goldberg Variations, which has always suffered from dismally inferior sound quality. And hey, it was going to be made available as a multichannel SACD—could it possibly get any better? I started corresponding with John Walker via email right away, and ended up covering all their initial releases, including the Glenn Gould disc—which is magnificent, by the way: don't believe any of that "ghost in the machine" hokum spewed by all the naysayers. I invariably end up listening to all or part of that wonderful recording on an almost weekly basis.
The first couple of Zenph releases were a veritable cornucopia of delights for a variety of listeners; they included not only hi-res stereo and multichannel DSD versions of the music, but as hybrid discs also offered a Red Book CD layer as well as binaural versions for headphone listening. A new Zenph release was truly an event, and by the time of their upcoming third release in 2009, a disc of Rachmaninoff played by Rachmaninoff, I was truly enamored of their product. My wife and I even attended the recording sessions for the Rachmaninoff disc and the performance gala that followed; getting to sit in the studio control room with the Grammy-winning team of Steve Epstein and Richard King at the control panel still rates pretty far up there on my bucket list! John Walker was quite the showman, and truly in his element at the events preceding the release of the Rachmaninoff disc; even if you'd never heard any of his productions, his enthusiasm was darn near contagious!
Most unfortunately, however, and despite the euphoria surrounding the Rachmaninoff event, cracks were already beginning to show in the Zenph firmament. I'd seen a number of accounts (purportedly from industry insiders) scattered across various blogs online regarding the upcoming Zenph release, calling into question whether it would be offered as an SACD disc. When I questioned John Walker to that effect, I could easily tell by his defensive posture and demeanor that the rumors were definitely true, and Zenph's high-res honeymoon was most likely over. When the production copies of the recording arrived a few months later as a Red Book CD-only disc, I promptly flew off the handle with a knee-jerk reaction, and proffered a heavily editorialized review that essentially ignored the wonderful music on the Rachmaninoff disc and instead served as a scathing indictment of the music industry at large. John, I owe you an apology for my short sightedness, and I look back on that period pretty regularly with a great deal of regret; I reflect on it every time I listen to your excellent Rachmaninoff plays Rachmaninoff. I should have focused on the music and left all the proselytizing for another day.
In retrospect, it was just another sign of impending major changes in the music business; I don't think any of us, least of all Zenph, were quite prepared for the abandonment of SACD by the major labels. It was pretty much like the shock waves that cascaded through the music industry a few years earlier with the closing of Tower Records, who were the major distributor for much of the classical music sold in the United States. The beginning of a new era in music distribution was being heralded, and I think most of us patently ignored the ramifications of the actions taking place: big box, brick-and-mortar stores were either closing left and right, getting out of the music business altogether or replacing in-store sales with an online sales model.
Despite all the chaos, things seemed to be going surprisingly well for Zenph; I got several emails trumpeting a 2010 cash infusion of 10 million dollars from new investors, and they were the subject of a multi page layout in Stereophile with lots of really nice pictures of expensive new digs and cool hi-tech equipment. I couldn't have been happier for them, even though their direction seemed to me to be further away from what had initially offered so much appeal for me.
I began to pay less rapt attention to what was going on at Zenph; I was spinning a lot of vinyl at the time, and the death of my first generation Sony SACD player didn't help at all—SACD was losing it's grip on my sensibilities. The 2011 lightning strike that killed hi-res surround sound at my house (along with just about everything else electronic inside) helped to fuel my re-emergence as a much more two-channel kind of guy, and my beginning fascination with computer-based audio pushed me even more headstrong in that direction. I was really listening to (and totally enjoying!) the music for a change, free of the constraints of being much too focused on a single format. And to be perfectly honest, the Zenph recordings sound magnificent as uncompressed FLACs played back in stereo.
Zenph obviously had a difficult time making the transition in this brave new world of high-res music delivery; I guess it just became increasingly difficult for them to sustain their business model. I still feel that it was important to revisit and recognize what once was, and what might have been. I now see in my frequent visits to high-res download sites, several of Zenph's offerings available—in multichannel surround, no less. How ironic that now, when the technology is finally here to really enjoy their recordings, we've probably seen the last of them. But it was an incredibly good feeling to have been a part of it.