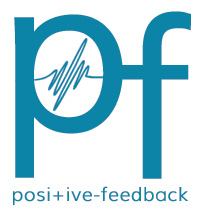 You are reading the older HTML site
Positive Feedback ISSUE 68
july/august 2013
Notes of an Amateur: Short Summer Takes. Music@Menlo, 2012; Bruckner's 4th; David Matthews; and George Perle.
by Bob Neill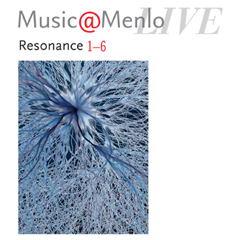 Music@Menlo, 2012. Resonance. 6 CD's. www.musicatmenlo.com
While the programs sometimes look back to baroque and classical composers and ahead to the friendlier moderns, the central focus of the annual Music@Menlo festival through its eight years of existence has always been the nineteenth century. We are encouraged to look and listen through nineteenth century eyes and ears.
It took me until these recordings (2012 festival) to recognize this, though the series has always had a nineteenth century feel to it. That is not where many of our especially younger ears are these days. The early music revival and modernism (curiously related as I've often written, thanks to music historian Richard Taruskin) have drawn us away from the music our parents felt most at home with. Concert programs don't reflect this because our parents comprise their principal audience!
So, to those of us who listen less than we used to do to Beethoven, Schubert, Schumann, Dvorak, Mendelssohn, Chaussen, and Fauré—to look over this year's roster of composers—Music@Menlo can be a fresh experience. And this year's program, which delivers seldom recorded or performed works by these composers, a truly fresh one. Bach (Orchestral Suite No. 2), Mahler (Das himmlische Leben), Sibelius (String Quartet), and Copland (Appalachian Spring -- in its original chamber version for thirteen instruments) are here for perspective. But it's the rich, melodic, straightforwardly expressive center of the western classical tradition that dominates, and as always with the Music@Menlo musicians, it's all good.
At its best, this music makes a powerful case for a world full of human feeling openly expressed, essentially without irony—a world we now are quick to call sentimental and unrealistic. It is no more unrealistic than the nineteenth century novels which many of us feel are the core our literature. Which century has more to tell us about ourselves, reaches deepest into our being, reaffirming that the world is essentially what it appears to be? A few days spent listening to this music, played by the professional friends and colleagues of Festival directors cellist David Finckel and pianist Wu Han, will provide you with plenty of material for revisiting that question.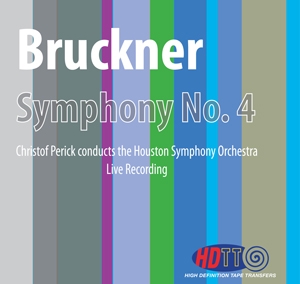 Bruckner, Symphony No. 4. Christoff Perick conducts the Houston Symphony Orchestra. Live Recoding. High Definition Tape Recordings. HDCD 295.
It took 'til the second movement of this reissue by HDTT of a live performance (1987) of Bruckner's Fourth for me to appreciate what makes it special. (Or perhaps that's how long it took my borrowed Blue Circle NSL solid state stereo amp to hit its stride.) Then I heard its uncanny reproduction of the individual instruments—not something one tends to notice in a Bruckner symphony! Like the two recent Houston Symphony Orchestra recordings I've reviewed, this one comes from a red book digital original, though your ears won't tell you that. Contributing to the sense of the presence of instruments here is also a remarkable illusion of space and air, a quality that 'live' recordings often have because the mikes are up and out in the hall a bit rather than stuck in odd places to enable the dramatic effects that tend to defeat a sense of venue. Praise be for that. Strings benefit especially from this approach here.
The performance itself is fine Bruckner—not so reserved and 'poetic' as Nézet-Séguin's with the Montreal orchestra I've reported on lately—but full of dramatic contrast that is equally persuasive.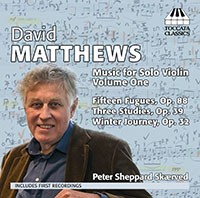 David Matthews, Music for Solo Violin. Peter Sheppard Skaerved. Toccata Classics. TOCC 0152.
If you found my earlier reviews of contemporary British composer David Matthews' string quartets tempting, stick around for this first volume of his music for solo violin. Matthews writes forceful, whimsical, interesting—sometimes rivetingly interesting—music. He is a modernist but he hasn't an avant-garde bone in his body. He reminds me of Lera Auerbach—he will take over the room, if you let him. I let him and found his insistent musical personality irresistible.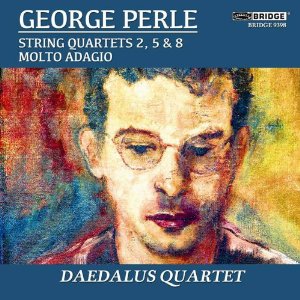 George Perle, String Quartets 2. 5. and 8; Molto Adagio. Daedalus Quartet. Bridge Records. 9398.
What would rhapsodic modernism sound like—a Saint-Saëns born in 1915 rather than 1835? Somewhat darker, dissonant, but rhapsodic nonetheless. Early George Perle (1935-2009) has shadows of Saint-Saëns, traces of early Schoenberg and Zemilinsky. But as he develops over the century—the works on this recording run from 1938 to 1988—he becomes very much his own man, a composer looking for a way to maintain a traditional musical spirit in the modernist world. It is this that has helped him maintain a following, albeit a modest one. He is interesting to listen to.
What's most interesting is to hear is the rhapsodic spirit win out time and again, despite having to fight its way through, accommodate, and finally even entertain, a modernist style and tonality it seems to want to resist. This is probably more audible now than when the music was composed. Listen through this music. That's what it wants.
Equipment used for this audition: Resolution Audio Cantata CD player; Crimson 710 preamplifier and 640 monoblock amplifiers (all solid state); Blue Circle NSL stereo amplifier (solid-state); Tocaro 42 speakers. Audio Note OTO Signature integrated amplifier (EL 84 output tubes) and JM Reynaud Bliss speakers. All Crimson cabling.
Bob Neill is a former equipment reviewer for Enjoy the Music and Positive Feedback Online. He is currently proprietor of Amherst Audio in Amherst, Massachusetts, where he sells equipment from Audio Note (UK), Blue Circle (Canada), Crimson Audio (UK), Resolution Audio (USA), Jean Marie Reynaud (France), and Tocaro (Germany).