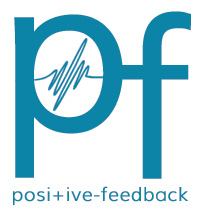 You are reading the older HTML site
Positive Feedback ISSUE 68
july/august 2013
Acoustic Sounds Announces New DSD Download Site: Super Hirez!
by David W. Robinson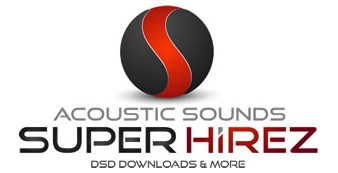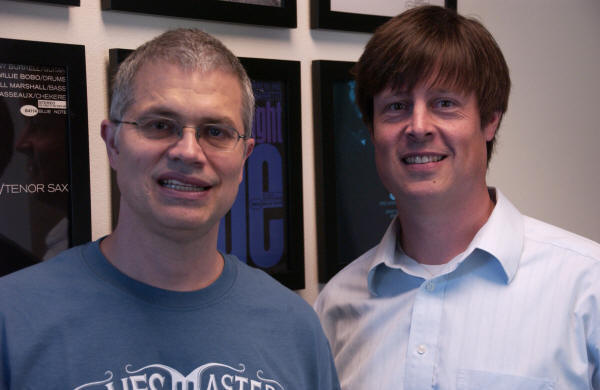 Chad Kassem and Marc Sheforgen of Acoustic Sounds
Yep, it's finally official after months of waiting (and don't say that I didn't tell you this was coming): Acoustic Sounds has opened its new DSD download site for business! Premiering as Super Hirez (http://www.superhirez.com, and also to be found at http://store.acousticsounds.com/superhirez), Chad Kassem and company have uncorked a huge step forward for the market availability of downloadable music in DSD format.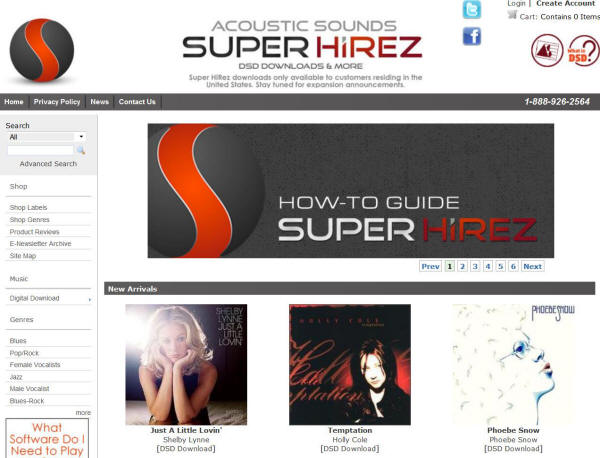 Naturally, this being Acoustic Sounds and Analogue Productions, we can expect two things from this smashing development:
1. Top-notch A&R, with world-class artists and really great titles. That is definitely happening right now at Superhirez.com, with great recordings from Analogue Productions, the Universal catalog, and other major labels to be featured.
2. First-rate production values, with a very talented mastering and production team. No surprise here: Chad and company have put together some of the very best names in the business to assure the highest possible quality with each title that they release to DSD downloading at Superhirez.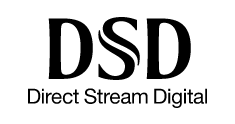 The press release (see our "Industry News" section for the full text) sent out by Chad Kassem and company makes it clear that their intentions are very ambitious when it comes to the quality of their DSD releases:
"Initial DSD albums available for download will include August and Everything After by Counting Crows, Come Away with Me by Norah Jones, A Love Supreme by John Coltrane, Tea for the Tillerman by Cat Stevens, Patsy Cline's Greatest Hits, and more."
In other words, Acoustic Sounds' Super Hirez DSD site is going to feature major titles by major artists. You can add to that list other names like Nat King Cole, Rickie Lee Jones (I'm downloading the DSD of her 1993 album, Traffic from Paradise right now, as a matter of fact), Phoebe Snow (another immediate download for me), Shelby Lynne (ditto!), Holly Cole, and a slew of his great blues artists on the Analogue Productions label…well, you get the picture. And Chad is promising much more in the first few weeks of operation.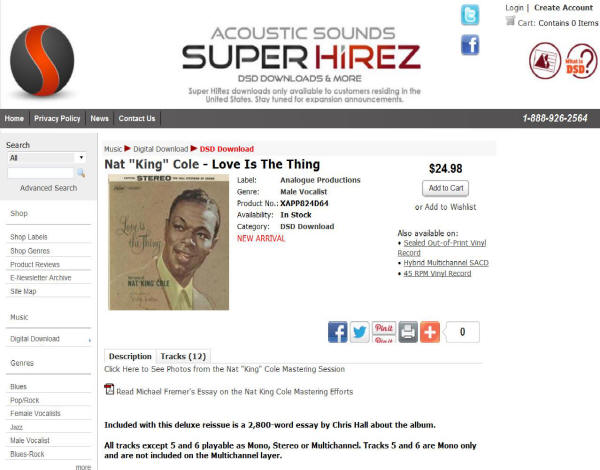 The beta version of the Super Hirez site has an interface that is clean, clear, and easy to use. I was able to use my current account with Acoustic Sounds on Super Hirez; my username and password took me right in. It incorporates the use of a display system that's very much like the Acoustic Sounds online interface. Looking up titles is very straightforward, and it's simple to put your selections into the shopping cart. Once you're ready to buy, you checkout, either via the PayPal option (currently operational) or your credit card (soon to be activated). Once your purchase is approved, you're given a download link on the approval page. You just click that, tell your computer where you want to save the album's .ZIP file, and let her rip. When complete, simply unzip the file into the folder that you want it, and you're ready to fire up your media player and DSD-capable DAC and do what I'm doing right now with my good friend Rickie Lee: dig the music, the way that only DSD delivers it.
I interviewed Chad about his new DSD download site on Tuesday, August 27, the day before it will go live. PFO is providing this 45 minute phone conversation as a .WMA podcast; check the interview section of our table of contents to download a copy of this really interesting discussion. You don't have to be a fly-on-the-wall to sit in on this one, amigos!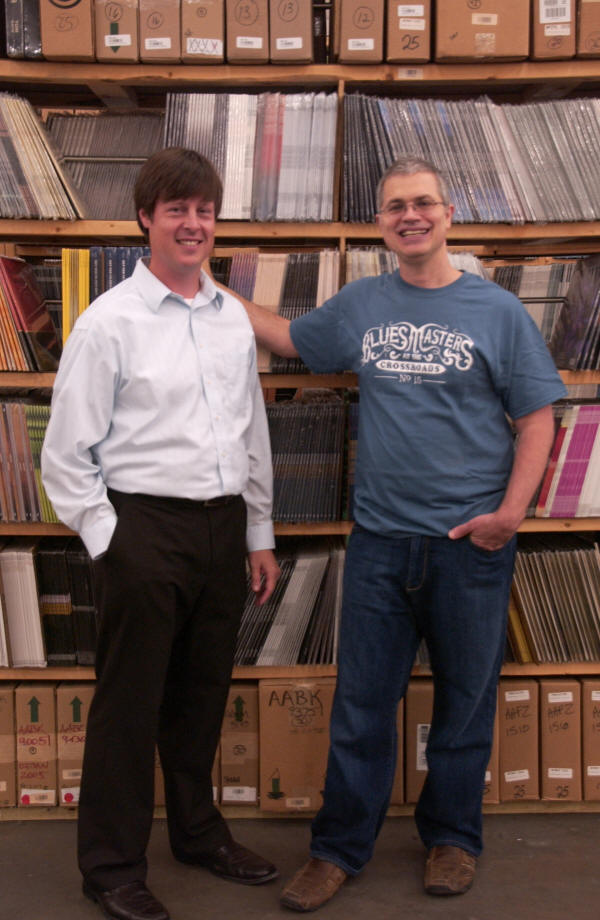 Mark Sheforgen and Chad Kassem at the Acoustic Sounds warehouse…music galore, and now DSD downloads too!
I've been listening to several DSD downloads that I purchased and downloaded as a member of the beta team, and I can tell you that they sound fantastic. I have the Phoebe Snow, the Shelby Lynne, and the Rickie Lee Jones. These are all titles that any true-blue music-lovin' 'phile should have in his or her DSD collection, without a doubt.
The price is right, too, with DSD albums starting at a very reasonable $24.99.
For those of you who are new to computer-based audio, there are helpful "how-to" files to get you up to speed on how to get into this wonderful world of DSD playback. Just go to the Super Hirez site and click on the various introductory banners at the top of the home page there.
More to come!
This long-awaited announcement of DSD downloads from Acoustic Sounds is brilliant news. Clearly, DSD will be developing tremendous momentum from this point forward; with Chad Kassem's passion for recordings done right, and his nose for A&R, we're in for a fantastic series of DSD titles, without a doubt!
Kudos to Chad and company for helping music lovers and audiophiles to take their game to the next level. I'll be profiling what Acoustic Sounds and Super Hirez do in the future…stay tuned!