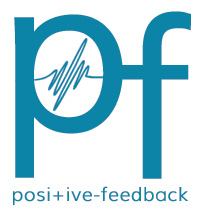 You are reading the older HTML site
Positive Feedback ISSUE 68
july/august 2013
New Horizons: Stan Kenton Conducts the Los Angeles Neophonic Orchestra.
by Scott Dorsey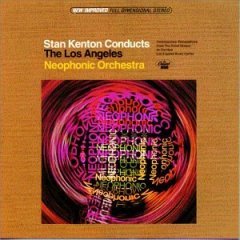 Tantara Productions T2CD-1120 (two CD set)
Stan Kenton was a major bandleader during the big band era, but he was more than that. He's a man who always wanted to do more with music, to make it more complex and interesting. He's a man who studied under Darius Milhaud as a youth and who brought the whole notion of 20th century classical music into the jazz world.
In 1965 he brought to the world the Los Angeles Neophonic Orchestra, probably the final development in the big band. Sharing the Los Angeles Music Center with Zubin Mehta's Los Angeles Philharmonic, it brought a lot of old hands from the Stan Kenton band as well as a lot of new faces and certainly a number of new composers.
The premiere concert of the band was recorded by some unknown engineer who deserves congratulations, and it has recently been reissued by Tantara records on CD with remastering by Gary Cobb.
Let me first of all say that the performance here is stunning. The band is incredibly tight, and they perform a wide variety of new compositions that owe as much to Stravinsky as they do to Goodman, and vice-versa. The orchestra, like the previous Kenton bands, is heavy on the brass but well balanced and with a spectacular rhythm section fronted by Shelly Manne.
To some extent the music and arrangements might seem dated, but in other ways they are still fresh and amazing. If the diminished seventh is too far out for you, this is not the band for you.
The recording is a very simple job, done with two or three widely spaced omni microphones and it has that sense of depth that is inherent with that technique. I'm not a fan of that effect, which you will hear strongly in all the Mercury Living Presence recordings. If you like the MLP issues, you will be impressed with this.
Remastering? It's inoffensive, and that's the best you can ever say about remastering work. I don't know Gary Cobb, but he did a great job of not touching anything. The dynamics are intact and undamaged; if there is any compression or limiting it's entirely inoffensive. The original master tape has some issues; there are some dropouts and there is the degree of tape hiss you expect from a fine recording made on 1960s red oxide tape. But the fact that you can hear that and do a pretty good job of judging the condition of the tape is an indication that this CD is very close to listening to the master tape. That's something I hear far too seldom.
I don't know the label, I don't know any of the folks involved in this issue but I'd sure like to meet them. This is an excellent performance of an excellent band, recorded as excellently as possible for 1965 and presented excellently. I wish more audiophile labels could do as well as this.