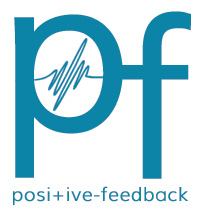 You are reading the older HTML site
Positive Feedback ISSUE 68
july/august 2013
silverline
Minuet Supreme Plus Loudspeakers
as reviewed by Victor Chavira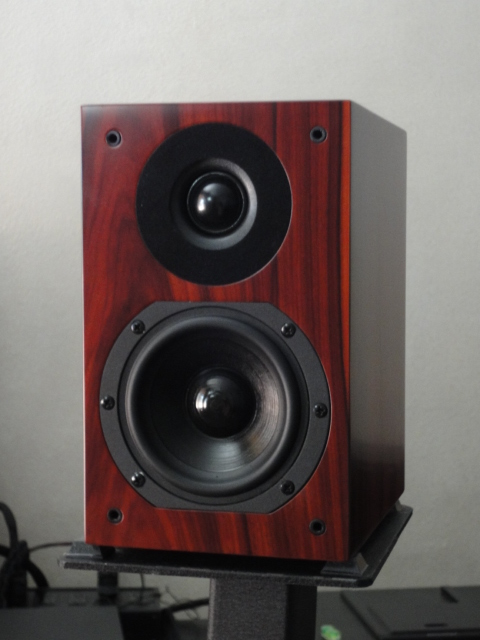 The market for high quality stand mount speakers that retail for less than one thousand dollars is very crowded and very competitive. For many listeners, one thousand dollars is a significant amount of the family budget. How does one spend wisely for a pair of speakers when there are so many to choose from?
Allow me to introduce you to the Silverline Minuet Supreme Plus. The MS+ retails for $699 in standard rosewood veneer and $749 for gloss black. Silverline, based in Walnut Creek, California, has been well regarded in the audio community for many years. The Minuet Supreme was previously reviewed on our website in Issue 37 by Jim Merod. For the purpose of this review, I have not read the aforementioned article or consulted with Mr. Merod. Therefore, this review stands alone and should not be considered as a follow up. Ninety percent of this review was conducted using iTunes play lists from a Mac Mini connected via USB to a Bel Canto C7R receiver. Other sources included Blu-Ray movies played on PS3 and LPs on my Linn Axis turntable with Linn Adikt MM cartridge.
The MS+ is the size of a two slice toaster. A 3.5" treated paper cone with rubber surround and one inch soft dome tweeter occupy of the front of the rigidly constructed cabinet. A solid black plate containing two pairs of high quality binding posts and internal crossover components covers the back along with a 1.5 in port. At 9 lbs. each, the MS+ felt substantial in the grasp of my hand.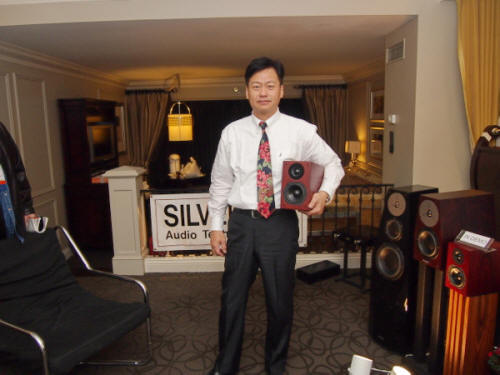 The MS+ were set up on 24" stands and placed about two feet from the front wall of my 20' by 13' living/listening room. If you had asked my previously whether a small speaker with 3.5" woofer could convincingly portray the mass and harmonic structure of solo piano, I would have disagreed. Nevertheless, the MS+ projected impressively life-like piano timbres and genuine foundation of solo grand piano as played by Severin von Eckardstein interpreting Musical Moment No. 2 in A flat by Franz Schubert. With such minimal cabinet dimensions affect the sound, music effortlessly materialized in the foreground and flowed out into the room like harmonious mist.
Bass response was also quite impressive. Tumbao is the rhythmic bass pattern that supports and drives Afro-Cuban influenced music that I most frequently listen to. Distracting distortions that reveal themselves are lack of tempo where bass lags behind steady beat of the congas, or notes that call too much attention to themselves due to port tuning, or anemic dynamic response. I'm pleased to report that the MS+ displayed none of the above. Rather, bass was very satisfying and surprisingly controlled. This issue's featured Latin-jazz iTunes downloads are "Se Formo el Bochinche" by Marc Ribot and "Rompe Saraguey" by Los Hombres Calientes. Play these two songs at your next summer gathering when guests grow weary of hip-hop/rap or EDM. The MS+ produced quality bass and never lacked momentum or depth at moderately loud listening levels.
One might look at the MS+ and conclude that they could smartly fill the role for listening in the near field. However, I do not recommend the MS+ for that application. The MS+ sound best when the listener is seated at least five feet from the speaker. Music blooms and sounds more cohesive. The soundstage needs space to fully develop.
Orchestral recordings such as Respighi's Pines of Rome as performed by the Atlanta Symphony Orchestra conducted by Louis Lane were impressively reproduced by the MS+. The orchestra spread out to a soundstage of substantial dimension with clear mid band and polite non-aggressive top end. The dynamic markings in music were communicated effectively for the size of my room. Smaller chamber works such as Beethoven's Cavatina from String Quartet no. 13 in B-flat Major as performed by the Orford String Quartet especially benefited from the MS+ excellent imaging and clear focus. The individual timbres of the each instrument and subtle dynamic shadings were superbly rendered.
Although the majority of music that I listen to is instrumental, I truly enjoyed how the Silverlines presented music with vocals. Hillary Scott from Lady Antebellum sounded lively and emotionally engaging on the song Need You Now. The MS+ adeptly outlined the singers from the musical accompaniment. And even though the music was being produced by small box with a 3.5" mid-woofer, one would have no difficulty believing that the sound was coming from a more expensive floor standing speaker. Save for extreme deep bass and very loud volume levels, the MS+ consistently delivered a harmonically accurate and complete musical picture rather than thumbnail version of my favorite songs.
All in all, the Silverline Minuet Supreme Plus was one of the most enjoyable small speakers I've heard for some time. The MS+ are purpose built for customers who require a high performance monitor for small to medium listening environments. The MS+ produces real usable bass, clear expressive mid range, and smooth top end that focus listener's attention on the music rather than the components of the system.
As I have written before regarding speakers with bi-wire inputs, a high quality set of jumpers such as Nordost B-Wire Jumpers are sound investments over the supplied gold plated metal strips. Musical images focus more sharply and depth of perception is enhanced. A pair of quality stands is prerequisite for getting the best sound out of the MS+ and showcasing their handsome veneer. In a market crowded with competition, the Silverline MS+ distinguishes itself with excellent sound, construction, and value. Victor Chavira
Minuet Supreme Plus Loudspeakers
Retail: $749 a pair
Silverline
www.silverlineaudio.com