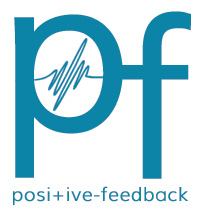 You are reading the older HTML site
Positive Feedback ISSUE 68
july/august 2013
Vinyl in the Round
by Ken Micallef
Every year come April 21st or so national Record Story Day unleashes a wealth of titles to the vinyl obsessed and this year was no exception. There were 400 RSD titles in total, covering 33 1/3 LPs, cassettes, 45s and even a handful of 10 inch LPs. The goodness was deep and plenty, from Flaming Lips and Nick Drake to Dave Brubeck, Cal Tjader, Avenged Sevenfold, Love, Olafur Arnalds, Brian Eno, Big Mama Thornton, Calexico, Captain Beefheart, The Rough Guide to Psychedelic Brazil and Latin Psychedelia, Ninja Tune, and many more. Of particular note were three Miles Davis mono titles: Milestones, Someday My Prince Will Come, and 'Round About Midnight.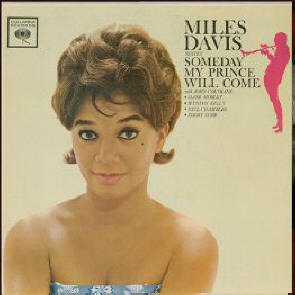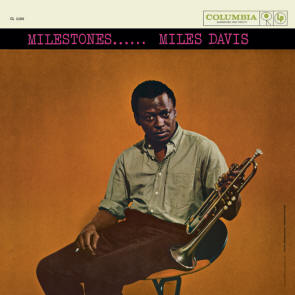 After a careful A/B comparison of an original Milestones mono LP against the new mono reissue, it was this punter's considered opinion that the Sony Legacy mono reissue was superior, with deeper and more natural bass extension, overall weight and roundness, a greater sense of rhythmic snap, resolution and tonal accuracy. The older disc by comparison was rather recessed sounding with thin-nish bass. Sony's senior mastering engineer Mark Wilder told Downbeat.com, that in two of the three releases, he was able to use the safety reel, the tape that ran on a second machine alongside the original master reel that was used to cut the three releases in the late 50s/early 1960s.
Wilder has previously mastered Miles Davis titles for mono vinyl release including 1958 Miles, Jazz Track, Kind of Blue (the three yet to be released), Miles Ahead, Porgy and Bess, and Sketches of Spain.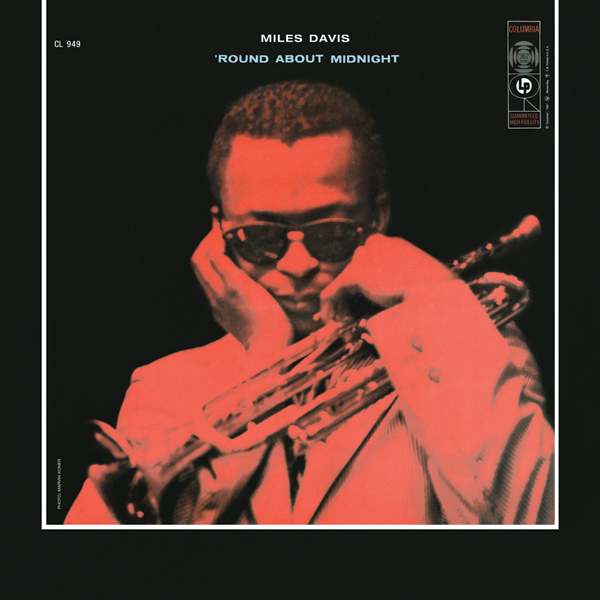 "At Columbia [30th Street Studios] they had two tape machines running on every session which produced a master reel and a safety reel," Wilder told Downbeat.com. "They cut the A and B side from the master machine. The safety reel for Milestones hadn't been played since 1958. Hearing that safety reel was a revelation. Everything was alive and vibrant. The machine for the safety reel may have been better aligned and it was catching the same feed from the console. It's the same balance and same feel on the safety reel, but everything had more life. How could I pass it up?
"Then my job was to edit the reels together," he continued, "figuring out where the producer and engineer did the original edits in mono. This is why the original LP is always handy, because it allows me to retrace all the edits; the LP becomes a roadmap. I can compare it note-for-note through the song. Also, the original LP gives us an idea of pitch. Kind of Blue is the perfect example. When we put the Kind of Blue safety reels up [against the master album reels] it was clear they were at two different speeds (2008's Kind of Blue: 50th Anniversary Collector's Edition featured the pitch corrected version)."
As with his mastering and remixing of Miles Davis' Bitches Brew, Wilder A/Bed mixes by placing them in separate left and right channels, then comparing them simultaneously in real time.
"When they're in sync you can hear that the notes are the same," Wilder told DownBeat.com. "There may be a little drift because of the small variances in power and how the machines are running, but then all of a sudden if there is an edit the sound field becomes unintelligible. So then you roll tape back and investigate. Is it a different solo? A different take? So I make the edits and sync them up again. Now we're rolling through the tune and as long as it stays constant I know they are matching the original LP. The original LP is the bar that you're always heading for."
Wilder listens to his mixes in multiple setups including his Battery Studios rig which includes a vintage pair of Duntech monitors and HDCD DAC; a home system comprised of 1970s Tannoy floor standing speakers, Harmon Kardon turntable, NAD integrated amplifier, Sony SACD player; and a basic iPod and Koss inner ear headphones. Wilder is mixing for the people after all, not audiophiles, as he did with the recent Live In Europe 1969: The Bootleg Series Vol 2.
"[With the bootleg tapes' it's more surgical than finesse mastering," he explained. "Often these bootleg tapes were taken from front-of-house board mixes or radio broadcasts. So besides having technical issues like ambient noises to clean up, you also have these crazy level changes. Quite often I am making edits bar to bar: raising levels, changing EQ, a little de-noising. I sometimes use restoration software on Miles' trumpet, pulling one harmonic down so it's not as piercing. At the same time I am not trying to make these audiophile presentations. I want them to be good as possible, but these are bootlegs."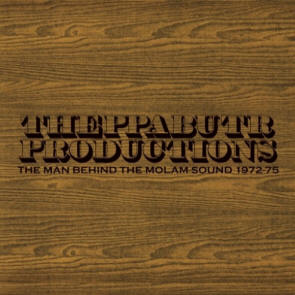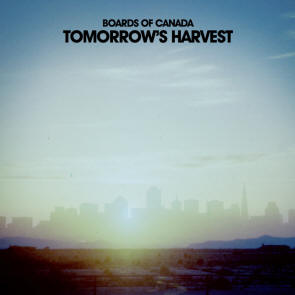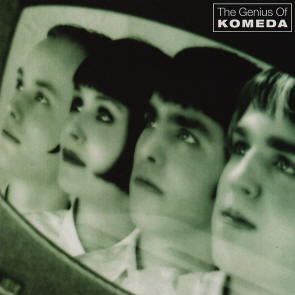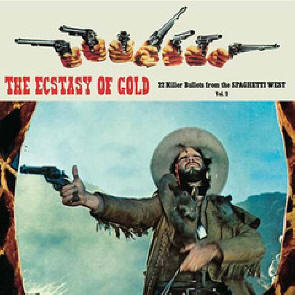 Other RSD vinyl releases that sounded especially fine on my Shindo/Devore Fidelity/Kuzma/EMT rig included Komeda's The Genius of Komeda (Minty) and Theppaubutr Productions The Man Behind the Molam Sound 1972-75, (Light in the Attic), a lavish double LP set exploring the pop music of Northeast Thailand. I hope to review both releases next month, plus Boards of Canada's infernally spooky Tomorrow's Harvest (Warp), and for fans of the spaghetti western film genre, two excellent double LP compilation sets, The Ecstasy of Gold 23 Killer Bullets from the SPAGHETTI WEST (Semi-Automatic).