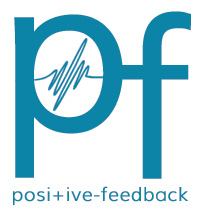 You are reading the older HTML site
Positive Feedback ISSUE 69
september/october 2013
Notes of an Amateur: Haydn and Schubert.
by Bob Neill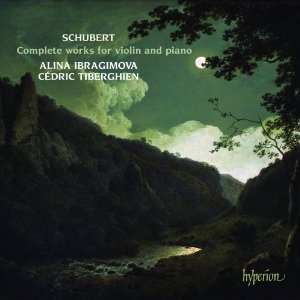 Schubert, Complete Works for Violin and Piano. Alina Ibragimova, violin; Cťdric Tiberghien, piano. Hyperion CDA67911/2.
A great test of a recorded performance of familiar music is whether or not it can capture you on FM radio...in a car! I heard the Schubert Fantasy in C Major in my car earlier this week (before this album arrived), guessed from the slightly bewitching quality of violin playing that it must be the new Ibragimova Schubert en route to me; and sure enough it was. No wonder musicians donít need fancy audio systems like mine. If the performance is special, it will come through pretty much anything, though Iíll concede my 10 year old car radio is pretty good Ė and that the local WFCR FM equipment and transmitter are state of the art.
This is the violinist and pianist who took us with their CDís of Beethoven on Live at Wigmore Hall recordings a few years ago and then with a Hyperion recording of Ravel soon thereafter. Her sound is like a clear whisper. Her Schubert is the opposite of Gidon Kremerís, which is firm and bold. They both work but when youíre listening to Ibragimova, she is the only possible way to go. It is pure poetry. And Tiberghien is a willing partner, his touch just slightly understated.
Everyone has a favorite piece of the Schubert oeuvre -- mine is the piano sonatas and these with violin -- if theyíre played this way. Schubert can be pressed too hard, at which point he becomes melodramatic. Pianist Alain Plaines can get away with it because he varies his approach from moment to moment; Kremerís boldness can hold our interest -- and those who like their Schubert manly may prefer him; but he can also lose the magic. As you can see, Iím under Ibragimovaís spell here.
In forceful passages, the first movement of D. 385, Ibragimova can step on it, so we feel the contrast; but she stays within her overall conception of how this music is supposed to go. It almost feels like music written for the dance.
This (double) album is for Ibragimova and Schubert fans alike. It is among the very best albums Iíve heard this year. Do not miss it.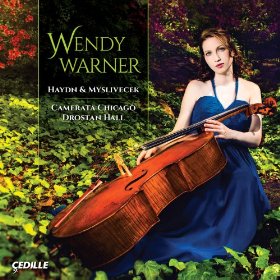 Wendy Warner (cello), Haydn and Myslivecek. Camerata Chicago, Droston Hall, conductor. «edille. 9000142
«edille sent me this CD featuring Haydnís two cello concertos on a bet and they won. Cellist Wendy Warner, of whom Iíve never heard a word, plays the most exciting and expressive Haydn Iíve ever heard, truly. Neither classical, nor dramatic, nor mellifluous. Exciting. The music leaps eloquently from her cello and the crisp and clear Camerata Chicago are with her all the way. Her tone is equally rich and clear. She plays the cadenzas with great brio, almost as if she wrote them, which she may have done. If I get the information on this before sending this off to my editor, Iíll include this information. It doesnít hurt that sheís playing two of the most wonderful cello concertos in the repertoire, but they wonít play themselves.
The Myslivecek (a contemporary of Haydnís) concerto lets us digest the first Haydn concerto while we wait for the second. Itís nowhere near as memorable as the company it keeps but it provides more time to spend with Ms. Warner. It is a better work heard on its own with a sonorous middle movement that is quite moving.
Wendy Warner, who won the 1990 Rostropovich Competition in Paris, deserves to better known, but she is in extremely competitive company these days, so will need to be sought out. This seems to be the decade of young cellists. She appears to have become «edilleís house cellist, which provides her with a dependable if modest platform. I will soon be seeking out her Russian Music for Cello and Piano, also on «edille.
Equipment used for this audition: Resolution Audio Cantata CD player; Crimson 710 preamplifier and 640 monoblock amplifier (all solid state); Tocaro 42 loudspeakers. All Crimson cable
Bob Neill is a former equipment reviewer for Enjoy the Music and Positive Feedback Online. He is currently proprietor of Amherst Audio in Amherst, Massachusetts which sells equipment from Audio Note (UK), Blue Circle Reynaud(France), and Tocaro (Germany).(Canada), Crimson Audio (UK), Resolution Audio (USA), Jean Marie Reynaud (France), and Tocaro (Germany).