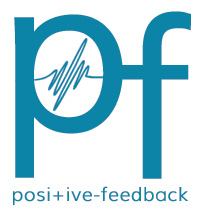 You are reading the older HTML site
Positive Feedback ISSUE 69
september/october 2013
Notes of an Amateur: Elgar & Tchaikovsky, Penderecki & Xenakis, Prokofiev.
by Bob Neill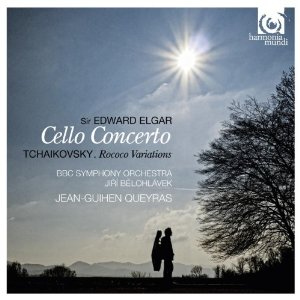 Edward Elgar, Cello Concerto; Tchaikovsky, Rococo Variations. Jean-Geihen Queyras, cello. BBC Symphony Orchestra, Jiri Bêlohlávek. Harmonia Mundi HMC 902148.
Don't we just love all the brave young cellists: Israeli-American Haimovitz, German Müller-Schott, French Gastinel and Bertrand, American Wendy Warner, and now here before us, Spaniard Queyras—just to grab the first handful that come to mind. We can't wait to hear what each of them will give us next. Queyras has most notably given us fine sets of Bach's and Britten's solo suites and now we have his Elgar, the golden Edwardian chestnut of the cello concerto repertoire, along with the equally beloved Tchaikovsky Rococo Variations (and a couple of Dvorák snippets.)
For Queyras, Elgar's famous concerto wants not to be indulged if its true colors are to come out. The album notes tell us that he had a long association with Pierre Boulez, which could be a key to his approach to this late romantic work, reminding us of Boulez's Mahler. Big, forceful, direct, unsentimental. I doubt Elgar would have entirely approved and some Elgar lovers will lament the loss of its olde mahogany quality. Mahler lovers have similar reactions to Boulez, feeling he strips out the emotion. But Elgar's concerto is very receptive to Queyras—and to Bêlohlávek's BBC S.O. Modern listeners used to disparaging the concerto for its sentimentality will be surprised, and I suspect some will be pleased.
Not surprisingly, Queyras takes the same approach with the Rococo Variations, which gives it more sophistication than it's used to having. Queyras's cello sounds huge and commanding, more forceful than sonorous and more fleet than lyrical. We get the feeling that Queyras respects the work but distrusts it as well and so denies it the emotional freedom it's used to getting.
Modern architects and designers like to update Victorian buildings and furnishings, giving them a fresh, crisp quality that appeals to modern taste. When they are successful, the results can be impressive—as the Elgar and Tchaikovsky works are here. But just as the Victorian 'revivals' are no longer Victorian, Queyras's revivals aren't Edwardian (or Alexandrian). To which we are invited to respond with a hearty 'so what?' or 'Hear, hear'!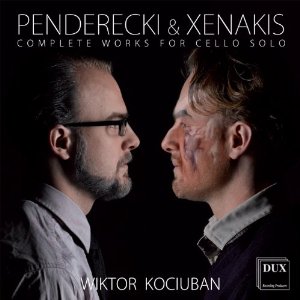 Penderecki and Xenakis. Complete Works for Cello Solo. Wiktor Kociuban, cello. Dux. 0957.
Be a little wary of this CD unless you agree with me that anything by Krzysztov Penderecki must be heard, love the cello, and are 'comfortable' with avant-garde modernism. If you can punch all three of these tickets, come on in, where you will find great cello playing by a young Polish musician; great sound; and exciting, challenging music.
The warm-up Penderecki works—three short pieces preceding the main work on the program—are (variously) virtuosic, vivacious, variegated, and vital. Vital in that the music never feels anything less than passionate. Capriccio per Siegfreid Palm (1968) is the most exuberant of the three works, having all of the qualities enumerated above. Per Slava (1986), a five-minute tribute/elegy to Rostropovich, has some of the characteristics but is appropriately darker. Violincello Totale continues the dark tone of Per Slava but also has some play and exploration about it.
The Suite for cello (2001-2010), a seven-section, twenty minute work in progress, is the major work we come to this album for. It is directly descended from Bach and Britten. The Suite begins with a sorrowful Sarabande that picks up where Per Slava leaves off, setting aside most of the high energy and drama of the shorter works. The following six sections follow suit, maintaining a melancholy decorum which expressly recalls Britten. This work in progress is clearly a musical place or world that Penderecki has chosen to visit and revisit over the last decade whenever its particular spell comes upon him. It has some of the feel of an anthology of works held together more by mood than theme; but it is also held together by cellist Kociuban, who clearly grasps the continuity of the composer's inspiration. The final (?) section, Notturno, is a movingly pensive elegy that seems to cast a spell back over the previous sections, lifting them all to a higher contemplative plain. So it may in fact end up as the work's conclusion when the Suite is concluded, with new sections inserted ahead of it. Time will tell.
Penderecki never lets us down.
Iannis Xenakis (1922-2001) takes us further out on the avant-garde spectrum. Kottos make Stravinsky's Rite of Spring sound like a prom dance. Xenakis would have us believe that our most primitive feelings lie deeper in us than we thought. The inspiration for this work lies in Greek mythic material, mainly in Zeus's war with the titans. Some of the early modernists (in all of the arts) were concerned with recovering basic, primitive humanity from the civilized shell in within which they believed pre-modern art had encased it. Xenakis clearly felt that project had been left incomplete! That this work is composed for solo cello helps to give it the raw power Xenakis sought. Nomos alpha is equally compelling but twice as long (nearly 20 minutes) and more varied, with more of the quality of the jungle than the craggy terrain of Kottos.
Cellist Kociuban enables Xenakis to turn his instincts into an enormous, powerful, sometimes eloquent creature. His tone is sometimes sweet, sometimes wonderfully harsh, as the musical occasion demands.
Xenakis is a more challenging listening experience than Penderecki. Together on this recording, they will deliver you to some extraordinary musical territory.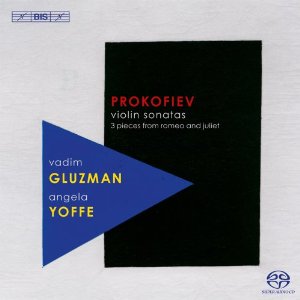 Prokofiev, Violin Sonatas; Three Pieces from Romeo and Juliet. Vadim Gluzman, violin. Angela Yoffe, piano. BIS SACD 2032.
Prokofiev and Bartok (coming soon) are less popular—fewer recordings, fewer concerts—than their fellow major modernists Stravinsky, Shostakovich, and increasingly Britten, partly I suspect because they strike many as uncomfortably cerebral. And many of us don't like our music too cerebral. I think they are cerebral but I also think that, in spite or because of this, their powerful and penetrating voices will eventually have their way with us. In this country especially, we are notoriously slow about things like this.
Vadim Gluzman and (his wife) Angela Yoffe are both superb musicians. Their recordings as a duo of Lera Auerbach, Shostakovich, Schnittke, and Vasks are pure magic. Their Prokofiev is easily the best I've heard: beauty and power yoked together so effectively they make it hard to believe this composer isn't both adored and respected by more of us. Prokofiev's sonatas must be played this way on they will fade before our eyes into pale aquatints. No chance of this with Gluzman's exquisite tone and forceful bowing and Yoffe's total command of the piano. These are great performances and this is a wonderful recording—on an SACD hybrid for those who are attracted by that.
Equipment used for this audition: Resolution Audio Cantata CD player; Crimson 710 preamplifier and 640 monoblock amplifier (all solid state); Tocaro 42 loudspeakers; Audio Note M6 preamplifier and P3 Silver Signature stereo amplifier (tubes) and E/SPe HE loudspeakers. All Crimson cable.
Bob Neill is a former equipment reviewer for Enjoy the Music and Positive Feedback Online. He is currently proprietor of Amherst Audio in Amherst, Massachusetts, which sells equipment from Audio Note (UK), Blue Circle (Canada), Crimson Audio (UK), JM Reynaud (France), Resolution Audio (US), and Tocaro (Germany).