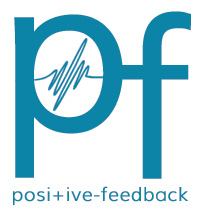 You are reading the older HTML site
Positive Feedback ISSUE 69
september/october 2013
b.m.c. audio
CS2 Stereo Amplifier
as reviewed by Robert S. Youman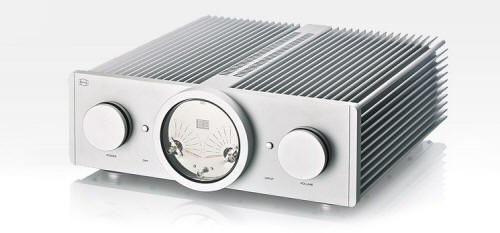 Talk about eye candy. When I opened the box and pulled the CS2 amp out of its protective packaging, my wife actually took notice. With all the gear that comes and goes through this household, the usual reaction is a gentle yawn and respectful smile. Not this time. My wonderful partner in life was now paying attention. Her intrigue and curiosity were clearly on display with a raised eyebrow and gentle purr.
The CS2 with its silver faceplate, large volume and power controls, central volume meter and distinctive overall curb appeal makes a definite positive first impression. Sometimes drama can grow old with time, but I actually loved the CS2 aesthetics more and more as the review marched forward.
This ain't just another pretty girl! There's a bunch going on here both externally and internally. Every B.M.C. product is all about engineering. B.M.C. claims that the CS2's superlative sound can be attributed to their unique circuit designs which includes what they defined as Current Injection (CI) and Load Effect Free (LEF). For clarity and accuracy, I will quote the descriptions directly from their website.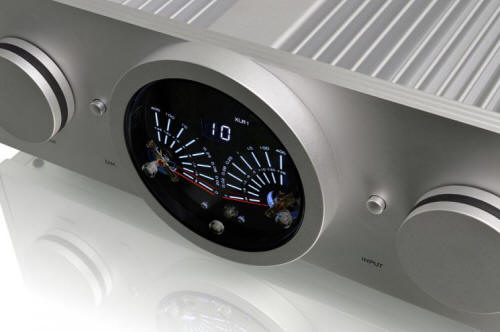 "B.M.C.'s balanced CI input enhances the immediacy of reproduced music by processing the signal current of the source until it reaches the speaker's output voltage. B.M.C.'s LEF output stage avoids distortion before it occurs by relieving the sound-critical LEF single-ended Class-A transistor of all duties other than providing perfect signal reproduction. Unlike other amplifiers, a LEF amplifier handles a speaker's current demand separately from the voltage demand." Additional information can be found on the B.M.C website.
Another key to the sound of CS2 is its massive power supply supported by a 2kW toroidal transformer. The fully balanced design is rated at 200 Wpc into 8 Ohms and 350Wpc into 4 Ohms. Inputs include three unbalanced RCA and two balanced XLR. A well designed and attractive aluminum remote is included. At an overall weight of 88 pounds, the CS2 is built like the proverbial tank and can compare in build quality to components many times the price. MSRP is $8390.
Review System
Sonus Faber Futura Speakers

Playback Designs MPS-5 CD/SACD/DAC

VPI Aries 2 Extended Turntable w/complete HRX Upgrades

VPI JMW 12.6 Memorial Tone Arm

Van den Hul Frog MC Cartridge

Kubala Sosna Elation PCs, ICs and Speaker Cable throughout
Note
Since I am in the middle of transitioning between speakers, I borrowed a friend's Sonus Faber Futura speakers for this review. I have lived with the Futura's for well over a year and I thought it was appropriate to use them again. A similar system as described above was also used when I reviewed the additional Integrated Amplifiers compared below.

Caveat Emptor
System synergy and personal taste are critical when evaluating high-end audio products. This review is based on my subjective requirements, my subjective ears, and my specific system. These combinations of components are only a few data points of many that exist out there. For further insight into my personal biases, check out the "Meet The Writers" section of Positive Feedback Online. Please consider my comments and analysis appropriately.
Sound
Over all sound performance was most impressive from the opening bell. One thing that was quickly apparent was the quality and quantity of bass reproduction. The CS2 gripped and controlled the Futura's woofers with a vice like grip. Inner detail, texture and slam were superb. No overhang or boomy bass here. Just the real deal that can make the hair on the back of your neck stand up and scream (in a good way of course).
Listening to the new Mobile Fidelity SACD release of Brothers In Arms by Dire Straits, I have never heard the first cut "So Far Away" sound so immediate and thrilling. When John Illsley kicks in with his bass line that starts off the track, you are immediately forced to sit up straight and smile from ear to ear. Ride Across The River is just as startling. The Shakuhachi flute and bongo drum combination locks in and jumps out and into the room. Without question this is a reference recording and edition. The CS2 brings out its best!

Midrange and tremble are very neutral. This is a nice compliment to the Futura as it can sometimes sound overly rich and like chocolate with the wrong partners. If you are looking for a lush midrange or an overly vibrant top end, look elsewhere. Proper timbre, detail and speed are very good in both frequency ranges. There is no electronic haze or edge to the sound—often the failure of solid state designs.
Check out the title track from Chris Jones on the CD Roadhouse & Automobiles. This is a tough one to find, but well worth the effort. The sheen and golden shimmer of his acoustic guitar are extremely inviting. When Chris Jones finally brings in his vocals, again we get a very neutral midrange. His voice sounds natural and balanced. PRAT (pace, rhythm and timing) feels just about right throughout all the songs on this CD which range from mostly acoustic ballads to a healthy mix of blues and country.
Soundstage and imaging are good to very good. When listening to the LP release Arnold Overtures by Malcom Arnold and The London Philharmonic Orchestra on Reference Recordings, I could clearly hear back into the far corners of the recording venue. Instruments were reasonably defined and delineated. Sound extended slightly beyond the speakers but not in a superficial way.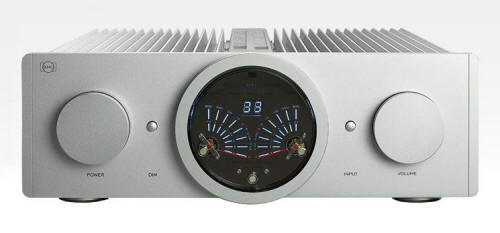 Comparisons
I am a huge fan of integrated amplifiers. When an ambitious design is executed properly, they can be extremely competitive with separate components. They can also provide you with additional funding or savings when considering upgrades for wire and isolation control. I have been very fortunate to review and experience some excellent products in the last two years.
For bass performance, the CS2 compares favorably with the Vitus RI-100. No other integrated amplifier that I have experienced comes close to these two. Based on the price difference, many would proclaim the CS2 a bargain when considering this variable. On the other hand, the RI-100 is much more refined at the other frequencies. For the RI-100, soundstage and imagining are also a step up and as good as it gets for an integrated amplifier. Are the extra dollars worth it? Your ears and pocket book will probably have much to say on this verdict.
For solid state, The Pass Labs INT-30A has some of the most glorious midrange and harmonics available today. Matched with speakers of a synergistic quality, the INT-30A is a wonderful amplifier for all types of music, but it can be especially addictive for those who enjoy female vocals and small jazz quartets. The CS2 is still very competitive in these areas at a similar price point, but per usual with this hobby, you must make your choices based on product strengths and preferences. At a rated 30 Wpc at 8 Ohms of pure Class A power, the INT-30A provides some exquisite bass, but the CS2 has much more punch and life on the bottom end.
The Simaudio Moon Evolution 700I is a very balanced design with explosive detail and dynamics. It has a slightly warmer sound than the CS2. It may not be the preference for any one variable in this horse race, but it always comes very very close. The 700I does everything extremely well with no weaknesses. Build quality and aesthetics are excellent.. Again, the price difference must be considered in a direct comparison.
Conclusions
The B.M.C. CS2 is a superb performer and provides extremely high value. Bass performance is outstanding. When evaluating all the standard variables for a high end audiophile product, the CS2 is extremely competitive if not the winner depending on preferences and priority. From an aesthetics perspective, many will fall in love with it's beautiful clean lines and features. Build quality is impressive. If you are re-evaluating or starting anew, I strongly recommend that you consider the B.M.C. CS2 as "must audition" center piece in your system. Robert S. Youman
B.M.C. CS2
Retail: $8390
B.M.C. AUDIO
Van-der-Reis-Weg 9
D-59590 Geseke
Germany
+49 (0) 29 42 / 92 99 75 90
info@bmc-audio.com
www.bmc-audio.com