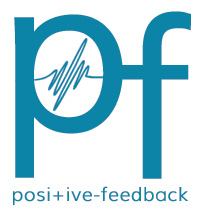 You are reading the older HTML site
Positive Feedback ISSUE 69
september/october 2013
KRAKOW SONIC SOCIETY - Meeting No. 89
Where are you, Mr. CD?
by Wojciech Pacuła, images by Wojciech Pacuła, translation by Andrzej Dziadowiec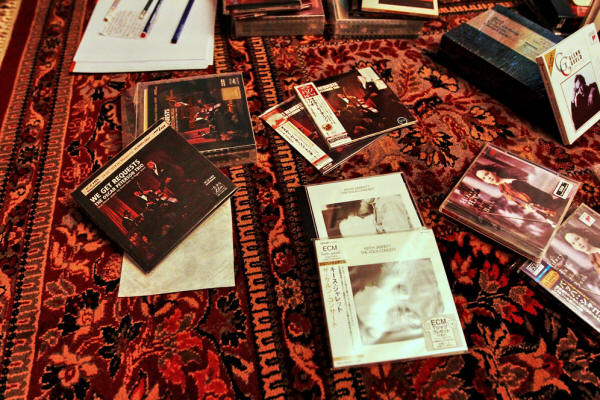 What there is in the CD that we don't allow to let it rest in peace? Why do we continue to listen to this "relic"? These and several other questions were put before and attempted to be answered by a group of "comrades" tested in many a battle.
The July issue of the magazine "Hi-Fi News & Record Review" brings some interesting articles, especially those that are not reviews. Among them, for example, we find the history of Musical Fidelity, Paul Miller's text on USB cables and how they measure and sound differently and the history of recording of Derek & The Dominos' album Layla. As usually, however, I found an article that outshined all the others. It is a story told in large part by Roy Matthews (and narrated by John Bamford), the former technical director of the EMI record label. Full of facts, anecdotes and statistical data it draws a fascinating picture of growth and the times of prosperity of this powerful British label, producing at its peak 200,000 vinyl records per day! That's right, every day! So the next time you read something about a "rebirth" of vinyl, just ask how many LPs sell today. The answer is that it was 3.2 million copies in 2012 (quoting after Still Gaining: Vinyl Sales Up 16.3 Percent In 2012…, "Digital Music News", 04/12/2012, see HERE.) By today's standards that's a lot and the trend is upward. However, it is important to realize that it's the same amount that the EMI pressing plant produced in as much as two weeks, and that was sold in a day or two over the world. The article closes with an amazing anecdote, being time a coda and memento in one. Let me quote it in full:
Roy left EMI to take up a senior European position with Warner Bothers as the 1970s were coming to an end, although not before he'd been fl own in a private jet by Philips to collect a top-secret prototype CD player and a clutch of discs.
'I delivered it to the engineers in our central research department who concluded that it was rubbish!' Roy laughs loudly. 'In the end EMI was quite slow out of the starting blocks when CD was first introduced, since its boffins had already determined that the compact disc's 16-bit LPCM coding system simply wasn't adequate and that the format was unlikely ever to catch on with consumers…'
(John Bramford, Recording a heritage, Hi-Fi News & Record Review, July 2013, p. 21.)
The rest is history…
Farewell to the format
Fast forward twenty-something years. In one of my reviews published on 6moons.com Srajan Ebaen enters into polemic with me about the physical medium (see HERE ). He comments on my statement regarding a psychological aspect of playing music from a physical medium with the following remark: Really? And there I thought that for music lovers surely new music is new music regardless of delivery medium". Pity I couldn't reply straight away. Maybe the following will be at least partly a belated part of our polemic.
The period between the end of the 1970s, or strictly speaking October 1982 when the format was officially presented, and the beginning of the second decade of the 21st century, includes the entire history of the most profitable consumer music format ever, the format that took the world completely by storm. In the thirty years of its reign billions of discs were produced and CDs can probably be found in every home all over the world. And yet it seems that this was also the last consumer format, if by that we mean "a file structure related to a specific way of recording and reading information" together with—what the Dictionary of foreign words from which I quote does not say—a physical manifestation of such recording.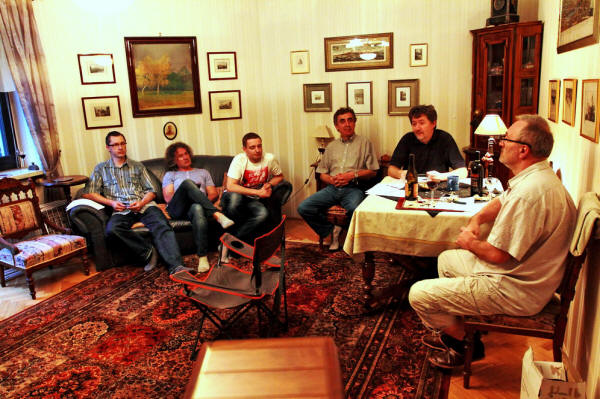 The future belongs to audio files. A file is not a format as all we can—at best—talk about is how it is encoded. This is the first music medium in history that is not directly connected with any company. Even DSD, although formally Sony's idea, does not "belong" to it, as anyone can encode the signal this way and will not have to pay for that any license fees.
This revolution has two faces. One, most important to young people, is the freedom from physical media. For the young generation it's the file that is something natural, not the disc. The elimination of an intermediary, because that's what the CD really is, between the publisher (artist) and the receiver (listener) is a value that cannot be overestimated. It has already changed the media publishing market, creating plenty of independent, tiny labels releasing independent music and artists often sell their music directly through their websites. The rejection of the physical format is egalitarian in the sense of 'freeing' access to the market, previously dominated by the media giants.
The second aspect, probably even more important to the music lovers seeking the best possible sound quality, is breaking the constraints of the Compact Disc format, limited to the 16-bit word length and sampling frequency of 44.1 kHz. Now we can play studio quality audio files, up to DXD (32-bit, 352.8 kHz) and DSD, even with double sampling frequency (5.6 MHz). Of course a suitable component or D/A converter is needed, but these are our restrictions, not those imposed by a music label.
And yet the media
Srajan's opinion quoted above is not unique. If you read the interviews with audio editors and journalists from the world's leading audio magazines published in "High Fidelity" in The Editors series (the latest one HERE), you will see that most of them agrees with it, including the chief editors of EnjoyTheMusic.com and Positive-Feedback Online. It's also worth paying attention to Teresa Goodwin's crusade, a promoter of the SACD format and now a staunch supporter of DSD files (see her latest article titled Should be New Master Recordings Analog, DSD or 24-bit PCM? HERE.) If we thus combine the advantage no. 1, which is moving away from physical media, with the advantage no. 2, a potentially higher sound quality than the CD, the result should be clear, certain and unambiguous. At least it seems so to all the above mentioned editors (whose opinion I respect).
For me, however, the matter is not so simple, and the situation far from clear. In my case, listening to music at home is not an act detached from the context, but rather directly dependent on it. The context in this case is the audio system and the physical media. Matthew Rye, the author of 1001 Classical Recordings You Must Hear Before You Die, seems to follow the same path, saying: "The physical CD—or its latter star offspring the surround sound SACD—will always remain more collectible than an ephemeral computer file". For me music also is a collectible. The form and content are in my case inseparable. For you it may be quite the opposite, and the release from physicality and hence the absence of CDs at home for many will be an advantage. Yet just like with books, I just can't bring myself to full acceptance of this phenomenon. While we have a new Amazon Kindle Paperwhite ebook reader and a tablet at home, after a brief flirtation with ebooks I returned to buying paper editions. I just couldn't force myself to it as reading has always been for me an act related to the physicality of the book. I know this sounds strange coming from the person who has been doing an Internet magazine for almost ten years, but it's the way it is.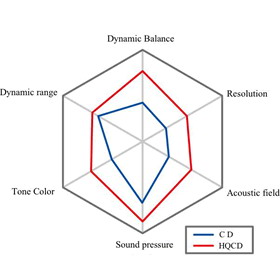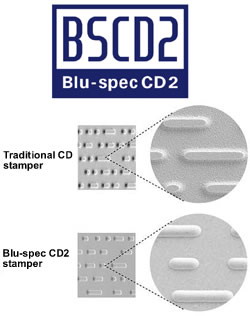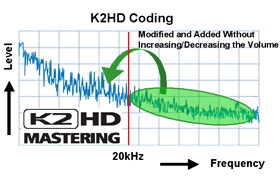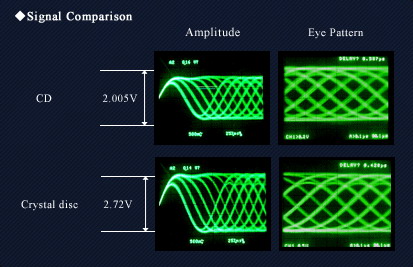 All the more so as I noticed a certain pattern in the latest installment of digital revolution—in terms of music. Irrespective of the multi-bit / high resolution files I used and no matter how fantastic D/A converters were connected via USB to my laptop, coming back to listening to CDs on the best CD players was returning to a better quality. I felt no pain at parting with another pretender to becoming the primary digital source in my system and would buy more CDs—almost exclusively from Japan, more and more as SHM-CDs, HQCDs and gold editions (usually from CD Japan ). Comparisons of the same material played back from an audio file, even in 24-bit resolution and 192 kHz sampling frequency, with a physical CD almost always ended in favor of the latter. While I still don't know for sure why this is happening, some ideas begin to crystallize in my mind and I can point to a few of variables that could be the reason for that.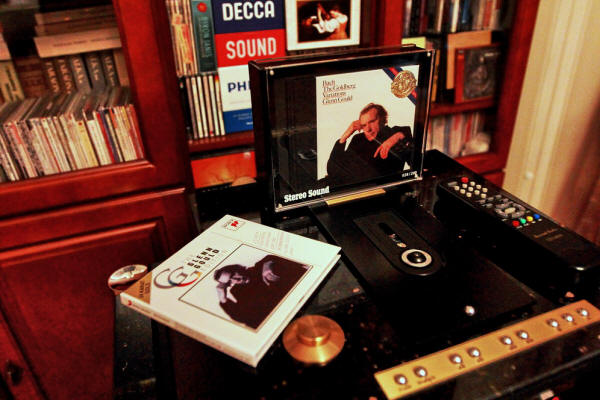 The most important for me is inadequate expertise of engineers in the process of preparation of such "dense" audio file. The CD has had 30 years to mature and get us to where we are, while commonly available high-resolution files have only been with us for the last few years. There is also still a lot of work for the designers of audio file players, and the same applies to computer software. The continued rapid developments in these areas mean that what was good yesterday, is no longer necessarily so today. They are, however, still behind the CD. A well-prepared CD offers something that make me listen to music with my whole being; with files I tend to look for non-musical aspects. What's also important is that buying an audio file doesn't mean that we actually own it; instead it is termed "temporary possession" or "renting". A music label remains the owner of the music content. Audio files cannot be resold or exchanged. With a CD we can do what we like.
No matter how many arguments I give, the most important is this: the sound quality from the CD is - in my opinion - better than the same material played back on an audio file player, regardless of the file resolution. I'm talking about the high high-end; at a lower price level things might be different. Such has been my experience to date and to remain true to and honest with myself, I have to say it.
What kind of media then?
Yes, I believe that the Compact Disc is still the pinnacle of digital formats. I respect the opinion of all who think differently, but I would also ask to respect my opinion. This must and will change, and eventually we will be left with audio files and vinyl records (which is, prophetically, shown by most sci-fi movies in recent years), but it hasn't yet happened. All the more so as for quite some time we have witnessed intensive attempts of the companies producing CDs to come up with an even better sound from this format. I now know for sure that these efforts have been awarded with success. The table below lists the most important innovations related to the CD. For the record I have also included HDCD which, while compatible with the CD, is a separate format.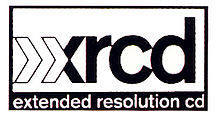 Format

Company/year

What's it about

K2 Super Coding

JVC Music/1993

20-bit signal coding in the K2 process (dithering) + K2 mastering

XRCD

JVC Music/1995 | XRCD2 – 1998 | XRCD24 – 2002

K2 mastering + limited number of copies made

HDCD

Pacific Microsonics (Microsoft)/1995

20-bit signal coding

K2 HD

JVC Music/2007

K2HD Mastering (24-bit)

Blu-spec CD

Sony Music/2008;

BSCD2 – 23.09.2012

Type of pressing – a new proprietary method of creating the master disc (silicon wafer), employing a blue laser used to make Blu-ray discs

DSD-CD

Sony Music

CD disc with DSD-format mastering

SHM-CD

Universal Music + JVC/połowa 2008 roku

CD disc material, a new type of polycarbonate, more precise pits

HQCD

MemoryTech/Toshiba-EMI/2008

CD disc material, a new type of polycarbonate + silver alloy on the reflective layer, more precise pits

Crystal Disc

Memory Tech/22.04.2009

Crystal glass instead of plastic, gold reflexive layer + K2 High Definition Crystal Disc (similarly – Glass CD Sony Music)
On the internet you will find lots of pages, posts, links, and exclamations which can all be summarized in a few words: "a zero is zero and one is one." This of course applies to the zero-one nature of digital recording. A large group of engineers, almost always associated with the IT rather than music environment, believe that there is no possibility for two CDs to sound different, because a zero will always be zero, and one will remain one, no matter how the disc has been made and irrespective of mastering process. Let me put it bluntly: they must be deaf. I'm not calling them stupid, because that's not the point, just deaf—they either don't listen to music or are simply theorizing. Reading information from a disc, but also from a file, is not just a simple zero-one equation. It involves a lot of processes and distortion that change the signal and hence the sound. We still lack proper tools to analyze some of these phenomena, but then anyone can listen to a regular CD and a SHM-CD (or other) and come up with an own verdict. Which was what the Krakow Sonic Society meeting No. 89 was dedicated to.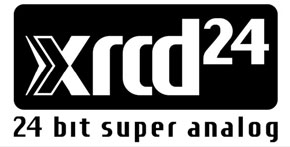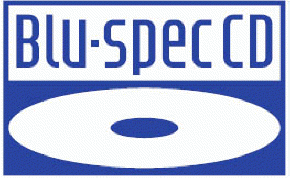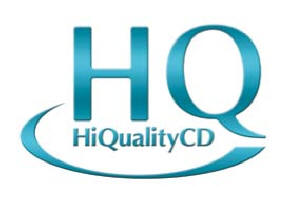 SOUND
Our auditions had a character of a comparison, with music samples of 1 min. length. It was a multiply repeated A/B comparison, with the A and B unknown. The listeners didn't know which version they were listening to, and just marked on their questionnaires (or memorized) the albums order. Then they gave their "verdict", indicating how they positioned the individual versions. After that they learned the order in which the albums were played.
Albums used during auditions
1. Pat Metheny Group, Offramp
• CD (standard), ECM 1216 (1986)
• Gold CD, ECM/Universal Music Japan UCCU-9035 (2003)
• Gold CD, ECM/Universal Music Japan UCCU-9543 (2004)
• SHM-CD, ECM/Universal Music Japan UCCE-9144 (2008)
2. Oscar Peterson Trio, We Get Request
• Gold-CD, Verve/Universal Music Japan UCCU-9506 (2004)
• SHM-CD, Verve/Universal Music Japan UCCU-9561 (2009)
• K2HD Mastering (99.9999 Silver), Verve/Lasting Impression Music LIM K2HD 032 (2009)
• K2HD Ultimate Disc Master Edition (gold, CD-R), Verve/Lasting Impression Music LIM K2HD 032 UDM
3. J.S. Bach, Goldberg Variations (1981 Digital Recording), Glen Gould
• CD (standard), Sony Music SMK 52 619, "The Glenn Gould Edition" (1993)
• Gold CD, Sony Music 544009, "The Glenn Gould Edition", Limited Edition No. 0197 (2013)
• Glass CD Edition, CBS/Sony Records Japan/Stereo Sound SGCD02 /TDCD91228, "Limited Edition No. 28/200" (2012)
4. Stan Getz & Joao Gilberto, Getz/Gilberto
• CD (standard), Verve 521 414-2, "Master Edition" (1997)
• K2HD Mastering (99.9999 Silver), Verve/Lasting Impression Music LIM K2HD 036 (2009)
• K2HD Ultimate Disc Master Edition (gold, CD-R), Verve/Lasting Impression Music LIM K2HD 036 UDM
5. Ariel Ramirez, Missa Criola, Navidad Nuestra, José Carreras
• CD (standard), Philips 420 955-2 (1988)
• K2HD Mastering (99.9999 Silver), Philips/Lasting Impression Music LIM K2HD 040 (2009)
• K2HD Ultimate Disc Master Edition (gold, CD-R), Philips/Lasting Impression Music LIM K2HD 040 UDM (2009)
Pat Metheny Group, Offramp
Recorded in 1981 in a 16-bit/44.1kHz digital domain. The specific releases differ only by the type of physical medium, not their mastering. We compared the classic 1980s aluminum version, two versions on gold—an older and a newer one—and the SHM-CD edition. It's worth noticing that in a few other cases we not only compared different releases of an album, but also different masters. Whenever possible, however, we tried to compare the same mastering in different releases. We listened to the following versions: regular, with an aluminum reflective coating (Alu), gold coating (Gold CD), silver coating with K2HD coding, ultimate Master versions from FIM, which are specially prepared CD-R copies straight from the hard drive containing the re-mastering session, the SHM-CD version, and one Glass CD.
Marcin
Verdict: Gold CD (2003) – Gold CD (2004) – SHM-CD – Alu
The aluminum version's treble was way too sharp, and far too brightened. Because of this huge difference, the other versions seemed very similar. I couldn't notice any differences between the gold editions. They were both different from the SHM-CD, but I can't really say which one was better—perhaps besides the fact that the 2003 gold edition was smoother.
Ryszard S.
Verdict: Gold CD (2003) – Gold CD (2004) – SHM-CD – Alu
No, I don't even want to talk about the aluminum one, because despite not knowing which version we're currently listening to, there was no way you couldn't tell the difference. For me, vibrancy, physiologicality, and a darker and better color are all characteristics of the gold versions. The SHM-CD falls behind. It's not as smooth, although it has a higher resolution. The difference between the aluminum version and the SHM-CD is very large, and impossible to miss.
Tomek
Verdict: SHM-CD – Gold CD (2003) – Gold CD (2004) – Alu
You don't even have to ask whether the differences exist. You'd have to be really deaf not to hear what we're hearing—and we don't know what's playing, we just know the number of the CD which is being played. The aluminum version was terrible. But out of the following three, I liked the last one best—which turned out to be the SHM-CD version. It had a stronger, better-defined and nicer bottom-range, and a fine color. The gold editions will appeal most to "audiophiles", who are fond of a slightly liquid, not-too-resolute sound.
Ryszard B.
Verdict: Gold CD (2003) – SHM-CD – Gold CD (2004) – Alu
What's interesting is that the major difference for me occurred between the two gold versions. Although it would seem that the two are nearly the same, the differences were major for me. The 2003 edition sounded like an energetic live performance, while the 2004 version was more like a "swollen" studio version. The aluminum one was tragic. The SHM-CD sounded very interesting—strong and full, not as cloudy as the gold one. But it was one of the Gold CD's that had everything put together in order, and had the best balance between detail and generalization.
Andrzej
Verdict: Gold CD (2004) – SHM-CD – Gold CD (2003) – Alu
I definitely choose the second gold version (2004) as the best one. The differences weren't small, at least for me, so the decision was simple. The second best was the previous golden edition, followed the SHM-CD. Although I've got to say that after switching between the two, I started liking the latter more. Its sound is very tangible and "present". And just forget about the aluminum one.
Janusz
Verdict: Gold CD (2004) – Gold CD (2003) – SHM-CD – Alu
To me, both gold versions—discs number 2 and 3—are equal; not identical, but their quality is on a very similar level. If I were to point to one of them in particular, I'd choose the older gold edition. But it might be because we played it right after the aluminum version, and it just sounded so much better. By contrast, if we listen to a good thing after listening to something bad, the former seems automatically superior to an equally good thing. The gold versions had strength, power, and an inner "drive". And there was finally some "room" acoustics, which was previously very damped. I've got to say that after a few rounds I noticed that the newer gold version seduced me with its liquidity, color and maturity. It's a different kind of aesthetics—although it's the same remaster with a different release date, the sound was very different on the two. I was very disappointed by the SHM-CD edition, though. It wasn't as fascinating as the other re-releases. Perhaps changing the disc structure, such as in the SHM-CD's case, translates into better vocals, but is of less importance when it comes to the instruments.
Oscar Peterson Trio, We Get Request
We're comparing the version on a golden coating, the same remaster in SHM-CD format, a K2HD version with a Winston Ma-signed remaster and his version on a CD-R burned directly from a hard drive. What's interesting is that the remasters' dates are the same on all four discs, as if they were taken off an analogue master tape only once, for all four of them.
Janusz
Verdict: Master (with some reservations) – K2HD – Gold CD – SHM-CD
I am sure that although I didn't know what I was listening to, the Master version just sounded the best to me. But only on the first track. On the second, where the double bass is played with a bow, things went downhill, as if somebody turned up the upper midrange too much, sweating it out. The K2HD scores second place—I really liked it. It was very even. I can't really choose between the gold and the SHM-CD—each of them has something interesting in it that the other lacks. Unfortunately, both are less resolute and have a worse definition than the K2HD and the Master. If I were to choose one of them, I'd choose the gold. The way the wood sounded, the way you could hear the drumstick hits—none of the other versions sounded as pleasantly. The SHM-CD was the worst, unfortunately, which seems to confirm what I thought previously—that this recording technique works best with vocal recordings; it's less predictable when it comes to instruments and more dependent on how the remaster was prepared than on the format's actual quality.
Andrzej
Verdict: Master (with some reservations) – K2HD – Gold CD – SHM-CD
Let's say what should be said every single time: the differences between the recordings are clearly there, and not only between different remasters—such as the SHM-CD/Gold CD and K2HD/Master, but also between the different techniques of making the disc, in the same aforementioned pairs. We listened to them not knowing which one is playing, and I'm starting to notice the differences in every technique's attributes. The Master version sounded best to me, although, indeed, in the track with the double bass it was at the far end, as if this super-transparent version started showing some of the master tape's recording issues, invisible and covered up in the other editions. The K2HD would be second in line; it's slightly less resolute than the Master, and not as precise, but it still has beautiful color and dynamics. I was really thinking hard about the gold and SHM-CD versions. The latter's tonal balance is clearly shifted down, the bass is more powerful, maybe a bit too much. That's why I think the gold version, despite using the very same remaster, just sounds better.
Ryszard B.
Verdict: Master – K2HD – SHM-CD – Gold CD
For me, the gold version was like listening to Oscar Peterson under a blanket. I probably liked it the least because the Master version is so perfectly clean. In the recording with the double bass played with a bow, something was screwed up, that's true, but everything else was great. And the K2HD? Respect.
Tomek
Verdict: SHM-CD – Master/K2HD – Gold CD
Damn, look at how big the differences are between each of these versions! The gold edition was the worst, to me. The Master and K2HD versions were too similar to each other, i.e. I heard very few differences. On the K2HD you could hear the master tape and microphones' noise more distinctly, as if the top end was slightly more exposed. In terms of the Master, the focus was placed lower. But the sound is generally quite similar. I don't agree with any of my predecessors, though, because I liked the SHM-CD the best. It doesn't have any more bass—the treble just isn't as prominent as on the other releases, making the tonal balance more natural.
Ryszard S.
Verdict: Master – K2HD – Gold CD – SHM-CD
I agree with Tomek, who liked the gold version the least—me too. It was too muffled and had too little information. If it hadn't been played right before the Master, maybe I wouldn't be complaining this much. But it did, and it's all clear. The Master is the best to me—the differences between it and the others are much bigger than between the remaining three. The K2HD is truly closest to it, but the resolution, transparency and dynamics of the ultimate version are striking. To me, the SHM-CD and gold versions, although different in terms of color and dynamics, are on a similar level. The SHM-CD was the worst to me, though—everything seems correct, but the sound is sepia-like, with washed-out colours.
Marcin
Verdict: Master – Gold CD – K2HD – SHM-CD
I had a feeling that the gold version is a completely different remaster than the SHM-CD, and yet they have the very same source signal. The Gold CD sounded toned down, everything "flowed". Despite that the Master beat all of them in terms of detailness and selectiveness.
J.S. Bach, Goldberg Variations (1981 Digital Recording), Glen Gould
The recording of the Goldberg Variations by Glen Gould is fascinating due to multiple reasons. The first one is artistic - in 1955, the recording became Glen Gould's debut, being considered iconic till the present day. Reverting to the material 26 years later, the pianist played it in a completely different way. A year later, the artist died at the age of 50. The recording was made in the 16/44.1 PCM digital domain. That is precisely the reason for Sony not to release the recording as Super Bit Mapping (an analogue mother-tape is required) as one of the very few. Thanks to Sony's decision, the comparison is exceptionally precise—a digital master is stereophonic with no option of remastering; one can only take a new transfer into consideration, at most. We are comparing an aluminum edition, released in "The Glenn Gould Edition" box from 1993, with a new, gold, numbered (of a low number) edition from 2012 with the exact same digital transfer, as well as the first-rate technological performance of a CD and Glass CD, for which a similar transfer was made.
Ryszard S.
Verdict: Glass CD – Gold CD
The aluminum version is just bad. Maybe it wouldn't be so outrageous to me, had I not heard the gold and glass editions, too. Objectively speaking, the glass is the best—wonderful liquidity, smoothness, and really well-presented pauses. But during high dynamics fragments the gold edition seemed a bit more natural, as if the glass was calming everything down.
Ryszard B.
Verdict: Glass CD – Gold CD
Yes, I'm listening and getting the same thing again: the aluminum version is truly bad. In this case, it should've never been released! It's as if somebody was selling a half-arsed product and feeding off the clients' unawareness. All you need to do is to listen to the other versions. Everybody who bought the regular release should go to the store and ask for their money back—there should be some set standard!
To me, the Glass Master has microdynamics, color and musicality. The gold version is worse, but absolutely listenable, and it's a very well-balanced release.
Janusz
Verdict: Glass CD – Gold CD
The one thing that strikes me in the Glass version that I've never heard on any other CD before is the complete lack of compression. I used to have a very large collection of best editions of some analogues and I remember that sound really well—one of its characteristics was a total lack of compression. So when it comes to that, the "glass" CD sounds like a perfect analogue record. I'm not saying it's a "vinyl" sound, because that's a bad stereotype, but I'm noticing some common traits. The standard edition sounds as if somebody threw the sound into a tin can—you can easily kick it away, because it won't be useful for anything else. I'm very positive towards the gold editions—although it doesn't sound as good as the Glass, it's the only alternative in a sensible price range. The aluminum is a waste of time.
Andrzej
Verdict: Glass CD – Gold CD
I agree with Rysiek, the aluminum version falls far behind the two others. It felt like a mono recording, it contained so little information about depth. I think the gold version has the widest stereophony. I paid attention to it because I was curious about how it'll be shown. But the Glass version was fullest, and most complete. It wasn't missing anything. The scene was smaller than in the gold edition, but it seemed more natural and deeper.
Marcin
Verdict: Gold CD – Glass CD
Everybody says the Glass played the best and, well—I really liked it. But the gold version made the best impression on me. The Glass made it seem like the recording room was much larger, as if someone turned something up on the console. Although the grand piano was larger on the gold version, it filled this space up better, unlike the Glass which just blew it up. I was also missing some precision that the gold gave. The Glass sounds softer, and I prefer more boldness. The aluminum isn't even worth a mention.
Tomek
Verdict: Glass CD – Gold CD
You know, I'm not a fan of this kind of music, it bores me… But this was a very interesting comparison. If somebody says that there's no difference between the different editions of the same material—and we're not talking about the master, since it's the very same material, but about the method of producing the disc—is deaf. For me, the superiority of the Glass CD was clear. What's more—it was so clear that if the records I listen to were released like this, I'd have to buy them. The gold was very nice, but what we get with the glass is unbelievable. And let's not talk about the aluminum.
Ariel Ramirez, Missa Criola, Navidad Nuestra, José Carreras
We're comparing Philips' classic, aluminum version, Winston Ma's new K2HD remaster (released on a silver coating), and the same recording released on a gold CD-R disc, a direct copy of the remastered material recorded on an HDD.
Janusz
Verdict: Master – K2HD – Alu
In my opinion, the third presentation, i.e. the UDM disc was the best. Although I had some mixed feelings towards Peterson's recording, because some things weren't as good as I'd like them to be, this one was a revelation. But the K2HD edition also sounded great. To me, it's the version that you've just got to have. Finally, there were no problems with sharpening of the treble, the "stretching" that I heard on Oscar Peterson's record. And for the first time, the aluminum version is quite decent. It wasn't anywhere near the new ones, but it wasn't an embarrassment. The differences between the silver K2HD and the CD-R editions are big and the verdict is clear.
Marcin
Verdict: Master – K2HD – Alu
I don't know what else could be added here. Both of us seem to have gotten the same things out of this audition. The order we listened in started with the aluminum, through the silver K2HD, ending on the Master. And each subsequent playback raised the bar even higher. By the time we got to the CD-R, it was amazing! Smooth, full, delicate and dynamic.
Andrzej
Verdict: Master – K2HD – Alu
This time I heard the biggest difference between the Master and other versions. Previously, there were no doubts about the format change, but it wasn't always a very clear change, or positive in all its aspects. But here—everything is as it should be. But the biggest difference for me was between the aluminum and K2HD versions. The aluminum, like Janusz said, was pretty good, seriously. Except the silver K2HD edition moved everything up to a whole new level of clarity, resolution, warmth, and fullness. The solo vocal was also much better.
Ryszard S.
Verdict: Master – K2HD – Alu
Yes, really—the master is definitely the best! The silver K2HD edition really appealed to me, although I thought the vocals were too receded in comparison to the Master. The aluminum version didn't move me at all; I was completely emotionally oblivious to it. It was really well-recorded, but "empty". The silver one made me feel emotionally engaged, and the CD-R version was insanity: it's absolutely and clearly masterwork.
Ryszard B.
Verdict: Master – K2HD – Alu
What else is there to say—the Master bounces off everything, it's incomparable to the other versions; it smashed me. The K2HD sounded well, it's a good version and everybody should own it, I agree. I also liked the aluminum at the beginning, but every subsequent version was so much better than its predecessors, when we got back to it, it lost its charm and that's the way it stayed. It's another direct comparison of the same master released on a silver base, and on a specially-prepared and burnt CD-R. In the latter, the entire process of pressing the disc was eliminated, and you can hear that it's usually tragic, even on the best releases.
Tomasz
Verdict: Master – K2HD – Alu
It's a record I wanted to buy as long as 6 years ago, and I'm not really sure why I haven't. Except now I know that I need to get the K2HD, because I can't afford to get the pricey Master. But its quality is insane – smooth, full, and resolute. The K2HD isn't dramatically worse, fortunately, although now I know what it's missing. It's like the aluminum—before we compare it to something better, you'll think it's a great recording. But then...
Conclusion
This is not our first meeting dedicated to the various techniques of CD manufacturing. We've talked before about the new—back then—HQCDs and SHM-CDs (see HERE ), the differences between various remasters released by Blue Note on gold, aluminum and the XRCD24 (see HERE) as well as the difference between the first batch of pressings—up to 2000 units—and later ones (see HERE). All that is not counting the unpublished comparisons we make every time we meet. During this meeting we also listened to a number of other versions, such as XRCD2 vs. UltraHD CD, Super Bit Mapping vs. Blu-spec 2 (BSCD2), and others. I have omitted them due to the considerable length of this text. Just as before, the auditions were blind and the listeners did not know what they were listening to before giving their verdict. It seems to me that we have investigated the matter thoroughly enough to be able to reach certain firm conclusions that are binding to me. Let me briefly list them below:
• Differences between different types of CD manufacturing such as aluminum and gold or aluminum and SHM-CD (or HQCD) are very large, and those who believe that "bits are bits" should consult their laryngologist or—likely for the first time—organize a similar audition themselves (as long as it's not in the car).
• Recording and mastering (or remastering) are equally important as the type of CD. The quality of material preparation is usually more important than the method of manufacturing.
• Classic aluminum CD is blown out of the water when compared to any other type of CD; sometimes it's hard to believe it's the same album.
• New methods of CD pressing, SHM-CD, HQCD and Blu-spec (including version 2) are almost 100% (with few exceptions) better than the aluminum versions.
• Gold CD versions are "safest"—they never happened to sound bad to us, are better than aluminum, and sometimes even beat the latest "inventions". They almost always sound warm and smooth although sometimes may seem slightly muffled at the top.
• SHM-CD, HQCD and Blu-spec come out best with the vocals and instruments that operate in the midrange, offering a deep, clear, and full sound. Other instruments may be more appealing with gold versions.
• Special CD versions, such as K2HD Ultimate Disc Master Edition from Lasting Impression Music (First Impression Music) show what's on the master tape in the most direct way, which is not always the most pleasant. We had very similar feelings comparing CD-R copies of the master tape material and the finished pressings (see HERE), which shows that a lot of bad things degrading the signal happen on the way between the recording studio and the pressing plant. This is probably the main reason for the excellent quality of the XRCD family, where the number of intermediate steps is minimized.
• XRCD versions are worthy of highest consideration and are usually the best versions of a given music material
• Glass CD is the most perfect CD version we have heard; its prohibitive price is what effectively prevents it from becoming more popular
• Analog master tape remains the best format in terms of audio quality; none of the other formats matches its sound and only tries to get as close to it as possible
• CD still has a lot of untapped potential. The term "high resolution" used in the context of 24-bit files – but also DSD – is misleading; a well-prepared CD is much more resolved than most audio files.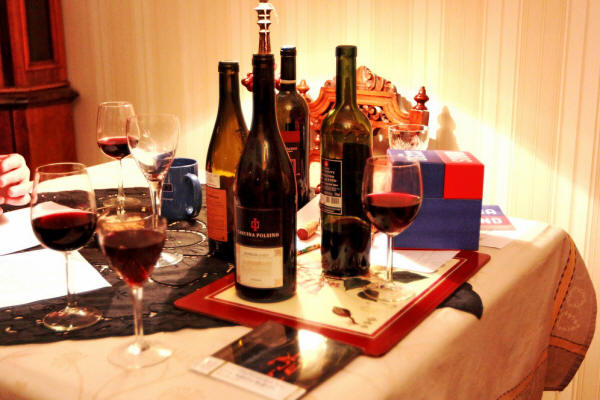 So if what William Gibson said is true and "the future is already here—it's just not evenly distributed", I find myself living on the Earth of "yesterday". Although I can perfectly see "tomorrow" and I know its taste, "today" is still exciting for me. And it's incredibly appealing, all the more so that thanks to it I can hear more, better, and there seems to be no end to improving the CD sound quality.