FRANCISCO DURAN'S SYSTEM
LOUDSPEAKERS
Tonian Labs TL-D1 Loudspeakers with custom cabinet with real wood Bamboo finish.
ELECTRONICS
Margules U280SC Class A tube amplifier (new Version), Marantz PM-15S1G Reference Series Integrated amplifier ("Signature Edition" upgraded by The Upgrade Company), Antique Sound Labs MG-SPM25DT SE mono block tube amplifiers modified by Response Audio, Monarchy Audio SM-70 Class-A amplifier.
SOURCES
Marantz SA-15S2 Reference Series SACD/CD player ("Signature Edition" upgraded by The Upgrade Company), Kuzma Stabi S turntable, Stogi arm, Audioquest 4004i cartridge modified by van den Hul, Sony BDP-S350 Blue Ray Player, Onkyo Model T4 Servo Locked Stereo tuner. Stock MM/MC Phono preamplifier in Marantz SA-15S2.
CABLES
JPS Labs Superconductor Q Series interconnects and speaker cables, Power AC+ , GPA2, and Digital AC power cords, Analysis Plus Solo Crystal Oval interconnects, Oval 12 speaker cables, Soundstring Tricormaxiel speaker cable, PC 30A and 10A power cords, and Octaphase "Alpha Series and Omega Pro Line" interconnects. Oyaide power cord, PS Audio C-4 power cord., Monster Cable M Series HDMI 1.3 cable, Parts Express HDMI cable.
ACCESSORIES
Can't Live Without's; Gingko Audio Cloud Ten (2), Vibrapod Isolators (various sizes), and Cones, Ultra Systems' Hi-Fi Tuning Fuses, (various sizes peppered throughout my gear), Ultra Systems Cathedral Sound Panels, (4), Custom made gear racks for turntable and gear. Support staff; Balanced Power Technologies BPT 4SE power unit, Brick Wall Series Mode Surge filter (2 outlet), Quiet Line Parallel Power Line Filters, Bybee filters (inside ASL amps), Nitty Gritty record cleaning machine, PS Audio Zero Static record brush, Flitz Metal Polish, Caig ProGold, and Deoxit, Mondial Antenna Ground Isolation Circuit (for incoming Time Warner cable), Walker SST Extreme, Mapleshade Mikro-smooth CD polishing kit and Ionoclast Ion Generator, Bright Star Isonodes, EAT Cool Dampers, Hal O Rings, Cardas, Clearaudio, Hi-Fi News Test LP's, Smoke On The Water, Senor Coconut and his Orchestra used as test LP, generic ferrite rings, ERS paper, Custom made wooden cable lifters by Mr. Clark senior, Ceramic Insulator cable lifters, JandJ, EI, Sovtek/Electro Harmonix, Ruby, SED, Jan Phillips, Sylvania Electron Tubes, Amoeba Music Store record bag!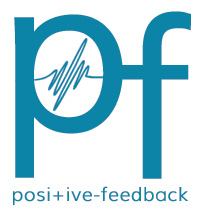 You are reading the older HTML site
Positive Feedback ISSUE 69
september/october 2013
lepai
Modded Class T Amplifier - Again!
as reviewed by Francisco Duran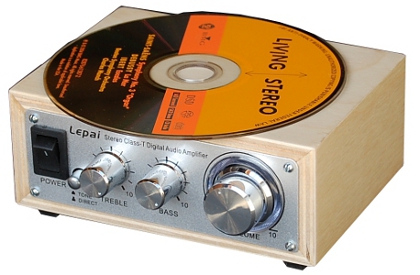 In my review of the NSMT modified Lepai amplifier I might have sounded a little over enthusiast describing the performance of this little dynamite amplifier. But here was a fist sized solid state amplifier that showed my other fist sized amplifiers a thing or two about fidelity, sound staging and dynamics. It even gave my "normal" sized amps a good run for their money. To look at this tiny beast hooked up to my floor standing Tonian Labs TL-D1 speakers seemingly in complete control of them was definitely one instance to shake ones head in disbelief. What could be better? Well things like ultimate dynamics, inner resolution and dimensionality that you could seemingly walk in to can be had by the big boy amplifiers but for considerably more money. But with the right desk top set up, one can achieve quite a high fidelity price to performance ratio as with these little modified Lepai amplifiers.
As good as this modified Lepai amplifier is, Mr. Erol Ricketts, head honcho for NSMT Loudspeakers found a way to make it better. He upgraded the power supply. This amplifier is offered with a basic power supply, a NSMT modded 12v, 2amp P/S which is what my unit came with, a Deluxe power supply, 12V, 3A P/S with filter, beefed up P/S, built in/on filter, longer power cord, and the new 3.5 amp the power supply which is the latest and greatest one you can get. I am going off the website so if I missed anything I accept corrections quite easy. I was sent a new amplifier with the 3.5 amp P/S and sporting the new 5-way binding posts. There is even a version with rounded corners on the amplifiers chassis. Mine has the sharp edges. But don't worry about cut fingers, these corners are made of wood.
As I said my original amplifier came with the 2.0 amp P/S but it looks like the 12v, 3 Amp one in the picture on the website. Oh well it is a 2 amp unit. I put my Lepai and the new one back in my office room running a pair of B&W VM-1 speakers. This gave me the opportunity to swap interconnects and speaker cable from one amp to the next easily because all of this gear was sitting on top of my old and trusty Ikea Expedit black/brown shelf. Both power supplies were plugged into my PS Audio Dual Power Center. The speakers were six feet apart. The Expedit is big!
I fed the amplifiers a steady diet of regular CD's through an NEC CD-530 cd player. This is an old CDP for sure but one that must have been preserved when I picked it up in a pawn shop in Monrovia, California about a year ago for $12. I tell you this CDP gives my big old modded Marantz a run for its money.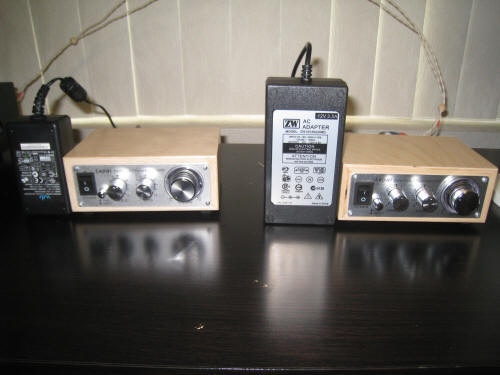 When NSMT tells you on their website that "We have modified the amplifier to improve its bass performance, to improve the definition of its soundstage, improve its dynamic punch, and to improve its high frequency detail and its musicality", you better believe it. Because that is what I found with the original modified Lepai amp compared to a stock Lepai and that is what I found with the new amp with the 3.5 amp power supply only to a quite surprising degree. Switching wires is one thing. But the plan was to measure the output of each amp to get the volumes as close as possible. Then measure the sound level to get an idea of the difference of sound output if any. Because when I switched wires to the new amp I got considerable gain in volume and dynamics. The new amp sounded louder with the same volume. After three trips to Radio Shack to return three faulty sound pressure level meters, I gave up on doing any measuring. This was a lesson in frustration for sure. Luckily for me I am a good guesstimator! I got the volume dials as close as possible by eye. It would have helped if there was some sort of hash markings around the dial. But with these little guys we are kind of in hair shirt territory. But if this is hair shirt count me in. I have to emphasis that these little amplifiers are a lot of fun to listen to. Why you have to ask? Because they are inexpensive as heck, sound great and quite surprisingly drive a broader range of speakers than you might expect. They take up very little space. And they are not too finicky as far as maintenance, or matching to ancillary equipment. Just slap them on a desk, hook up the wires and start listening to the tunes through your CDP, iPod, or what have you. I will say that they are hi-rez enough to show me the difference between my NEC and Marantz CDP's, between my B&W LM-1's and my Ascend Acoustics CB-170's. What would have been fun was to have Mr. Ricketts send a pair of his desk top speakers when he sent the amp. I bet the synergy would be very good.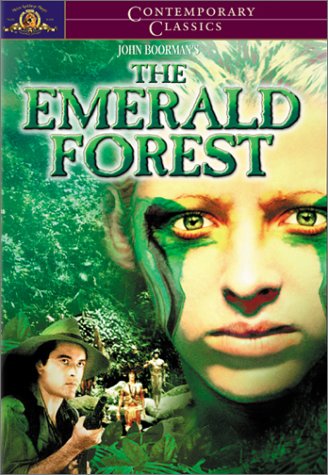 The biggest difference in the systems I listened to these amps through was in the dynamics and bass. Playing two favorite soundtracks, the new Clash of the Titans and an older film, The Emerald Forest, the improvement in bass was easily noticeable. With the Emerald Forest soundtrack there is quite a bit of acoustic percussion. It sounded noticeably more forceful and strongly played through the 3.5 power supply. That is a good thing for this soundtrack because the dynamic range doesn't seem to be quite high on this CD. The dynamic swings on the synth and orchestra on the Clash of the Titans CD sounded more weighty and solid. Even the old chestnut from The Eagles, Hell Freezes Over had a bottom lift with the congas, bass and drums sounding deeper and quite taut. This difference was heard on everything I played through the new 3.5 amp power supply.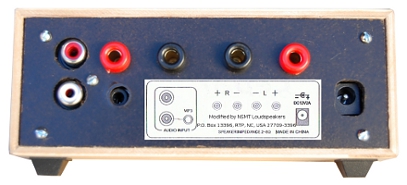 Another area of improvement was in the way the soundstage was presented. That is to say on most recordings that are recorded with a realistic or natural spaciousness, sounded more open and dimensional. The improvement in bass, dynamics and soundstage elevated this amps performance quite surprisingly. I didn't think the performance of the original could be surpassed. But listening side by side the differences were easily noticeable. The old amp with the smaller power supply has nice clean taut bass but just does not have the impact of the bigger P/S. Even with the bass boost cranked I didn't get the bass performance that the new P/S has. I will say that I did hear the same clear midrange and clean highs with the older amp. And inner detail sounded just as good.
If you want the best bass and soundstage that this amp can muster go for the 3.5 power supply. In fact I don't really know why the smaller power supplies are offered after hearing the 3.5. Really the price is insignificant for the performance you get. Do I have to repeat the same old "most people pay more for some interconnects" taunt here?
Oh I did put the new and improved NSMT Lepai amplifier and 3.5 P/S in my new system. I say new because I have a new reference speaker in my new Fritz Loudspeakers along with a pair of amplifiers which shall remain a mystery for now. Yes this new amp and speaker combo are quite different than my Marantz/Tonian reference. But guess what, the little Lepai performed quite well hooked up to my new Fritz standmounters.
Well there you have it folks. For the price of any toy you could name in the ball park of $100 bucks you could be up and running music in no time. My little NSMT Lepai system happens to be a right arm's length away from my computer doing its duty with a flick of my wrist. But now I have to pay for a new power supply, happy listening.
PS, please contact NSMT Loudspeakers for correct mixing and matching of power supplies and amplifiers. Francisco Duran
NMST Loudspeakers
http://nsmt-loudspeakers.com/Modified-Lepai-T-Amp