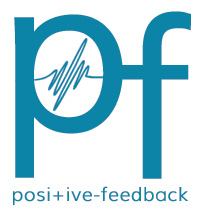 You are reading the older HTML site
Positive Feedback ISSUE 69
september/october 2013
The Neoteric Listener and the Luxman PD-171 Turntable/ Brinkmann Pi Cartridge
by Dean Seislove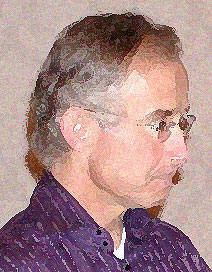 Clad only in a grass skirt and the light of a super moon, I dance amidst the throng to the frenzied coronet heralding July's sweltering freedom...
Well, not so much a grass skirt as a loose fitting pair of faded swim trunks, and, in all honesty, the convulsing throng is really just me doing the fat man boogie in my living room. But what is true is the fact that I've been knocking the termite stuffing out of my ceiling joists with the rapturous music of summer. Most of us have a story or two about a time when season and circumstances coalesce to produce one helluva good time, and that's just what my summer with Luxman has given me. As a bonus, my experience with the Luxman PD-171 turntable/ Brinkmann Pi cartridge combination has taught me that, sometimes, spending more to acquire a product of this quality is the only truly sensible option, angry spouses and accountants be damned.
Fresh off the marvelous time spent with the Clearaudio Concept turntable, the Luxman PD-171 arrived as a package deal with the SQ-30u integrated amplifier that is the subject of another column in this issue. Visually, both the integrated amp and the turntable should appeal to those who enjoy a little vintage cool in their aesthetic design. But where the integrated amp is a robust, imperturbable declaration of 1960s and 70s traditional style (think stereo console in the den, not hanging wicker chair in the meditation grotto), the PD-171 turntable retains the solidity of classic form, while adding such modern flourishes as a nifty laser cut Luxman logo and a glowing purple and orange LED spinning stroboscope.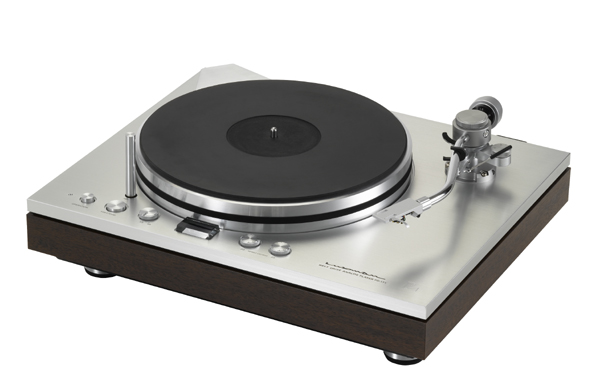 The PD-171 weighs in at 51 pounds, so you'd better eat your wheat germ oil if you're planning on hauling in and lifting the expertly packed box by yourself. Once unboxed, though, set up is a breeze. Ok, it was a breeze for me. I confess, I'm too chicken at this juncture to try and install a three grand cartridge by myself, so I bribed my fellow Positive Feedback colleague, Danny Kaey, with a few German pastries from the local bakery to provide his expertise. He said that set up was pretty straightforward, although he did grumble a little when dialing in the Brinkmann cartridge (what do you expect from an audio perfectionist raised in Austria?), which made me even more thankful that I didn't try to, break it, and buy the lot. The main point is, if you're an experienced analogue mechanic, then the universal headshell should make things really easy for cartridge swapping. But if you're new to all this or just not very handy––I'm guilty on both counts––don't hesitate to rely on your dealer or someone equally capable. It took Danny about ten minutes or so to put platter, spindle, and belt together, and another fifteen minutes for the cartridge. Once up and running, I connected the PD-171 to the marvelous phono section of the SQ-30u integrated. The speakers used were my Nola Contender loudspeakers and Kubala-Sosna Imagination speaker cables.
First things first about the specifics of the Luxman PD-171turntable. Although the Luxman distributor On a Higher Note.com website includes a variety of photos and descriptions to help turntable enthusiasts evaluate the virtues of the Luxman PD-171, here are some of the more noteworthy features:
Electronic circuit based on high output audio amplifier with built-in high precision 32 bit MICON signal generator.

Belt driven high torque synchronous AC motor

Equipped with a LED reflected stroboscope for more accurate speed adjustment and confirmation.

Milled aluminum platter of 0.7tcm² super high inertia

Chassis built from 15mm aluminum panels with floating sub-chassis to eliminate structural and airborne vibration

AC inlet on back plate to accommodate detachable mains cables

Non-resonant universal headshell made of aluminum-magnesium alloy

Detachable OFC 5-pin DIN → RCA phono cable

Detachable acrylic dust cover of 4mm thickness

Precision-machined spindle rests on a wide Teflon bearing to ensure frictionless rotation

Statically-balanced custom Luxman tonearm glides smoothly on ball bearings for stable and reliable sound

Universal headshell allows easy cartridge replacement, and a detachable stylus light unobtrusively enhances visibility in a mood-lit room
For many of us, playing albums versus playing CDs, digital files, etc. has as much to do with the participatory nature of the former as it does with the sonic differences of the latter. You might like to text, pay bills, or talk on the phone when listening to music, but I think that you're more likely to do this with Instamatic digital sources than with hand drawn vinyl. What's more, vinyl is either in its twilight or renaissance, and either proposition enables record collectors to snatch up vinyl hoards at ten bucks a box or gorge on state of the art audiophile recordings costing considerably more. Thus, the Luxman PD-171 has squeezed me dry from shelling out a beggar's fortune to Acoustic Sounds, Amazon, and other record sellers, because who knows when I'll have such a fine turntable in house again?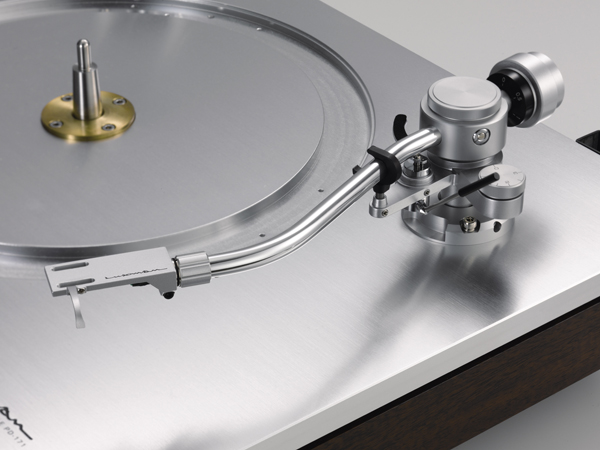 Naturally, first pressings and audiophile records can make any turntable sound good, but it was equally rewarding giving the royal Luxman PD-171 treatment to a number of discoveries found in dusty boxes. To illustrate, a batch of discarded records given to me by a friend contained a surprisingly clean copy of The Pachelbel Canon And Two Suites For Strings / Two Sinfonias And Concerto For Trumpet. As the "Canon in D" unfolds in all of its unforgettable beauty, the Luxman PD-171 skillfully maintains the pitch and tone of the violins to ensure the mesmerizing spell holds until the passing of the echo of the final note. The stroboscope is handy for dialing everything in and giving a reassuring read out that things are spinning correctly. Be warned, however, the belt drive takes a little warming up, so wait for it to get up to speed before lowering the tonearm; otherwise, be prepared for the opening notes to warble like a cassette player low on batteries. Nothing spins instantaneously, and a little patience is well rewarded. Otherwise, operation of the Luxman table couldn't be simpler, due to the intelligent layout of push buttons used to power up, engage motor, and adjust speed.
Shortly after the PD-171 arrived, I received the gift of a vintage Denon DP-80 turntable from the same good friend who gave me the records. I was curious to see how this once fine Japanese import would stack up against today's Luxman Japanese heavyweight. The Denon is a substantial, pleasing player that has rock-solid direct drive pitch control and a very fine old-school presentation of music. I'm no expert on this, so maybe the vintage turntable mod men are right when they say that tweaking the old classics can give the new crop of turntables a run for their money. But not in this instance, and probably not at this level. I actually like the Denon very much, but the Luxman turntable gives so much more depth, clarity, and tonal girth to music, it almost sounds like a different medium. Both turntables sound better with the the Luxman SQ-30u amplifier's phono section (which just keeps on impressing me with its musicality), although the Denon's MC cartridge benefitted from the variable gain settings of my Ray Samuels Nighthawk F-117 phono stage. Putting aside the Denon, I tried to make a comparison from memory between the Luxman and the Clearaudio Concept table I reviewed in a previous issue. I substituted the SQ-30u for the Peachtree Audio iNova integrated amp/Nighthawk phono stage duo and played a few of the same selections I had used in the earlier column. If I had to summarize the differences, I would say that the Luxman gives more weight, power, and definition to the music. Listening to the same passage from Sonny Boy Williamson's "The Sky is Crying," it appears that the Luxman expands even more on the Clearaudio's already excellent presentation William's wonderfully resonant voice. You can call the Luxman's sonic difference "richness" or "luxuriousness" or any number of timeworn adjectives, but, to me, it's sufficient to say that there just seemed to be more depth, range, and mass to the recording.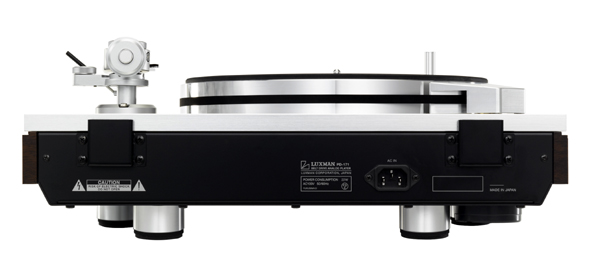 As a reminder, the Clearaudio Concept set up that I reviewed was one-fifth the price of this Luxman/Brinkmann review model. The Concept remains a remarkable product and value, and I would buy it in a second. That being said, I've learned that turntables are highly mercurial things, and few other audio products benefit more from an investment of materials, design, and money. Music played via the Luxman PD-171 turntable is so expressive and detailed, anyone would immediately discern the shift into the realm often described as "high-end." The Luxman/Brinkmann tandem is a destination purchase for those of us who love records and want a top-flight player without having to pay the price of luxury sedan. Still, ten grand can buy you a thrill seeker motorcycle and sidecar, so is the Luxman turntable worth the extra cash? All I know is, the constant playing of records via the Luxman PD-171 and Luxman SQ-30u combination put a big grin on my face all summer, reinforcing not only the value of music to me, but also the importance of the gear used to present it.
Moving on, as I go through the collection, I can't help but be impressed by the consistent excellence of the turntable in all facets. The PD-171 is simply stellar when called upon to bring to life such diverse albums as the The Bernie Leadon Michael Geordiades Band, the forgotten Eagle's fine late seventies solo album, masterfully produced by Glyn Johns, or Stereo Check Out. This last album is an audio-on-gamma-rays vintage 1960 test record, featuring Enoch Light's foray into 35mm recording on Command Records (well worth the dollar I paid for it at the Goodwill). It is unquestionably one of the Luxman PD-171's finest moments when it convincingly reproduces narrator Charles Stark's impossibly square voice, which declares, "The most exciting of the new sounds that have been added to American music in the past few years is unquestionably the stirring, stimulating, staccato rhythms of the bongos." The bongos?! In a more musical vein, An Evening with George Shearing and Mel Torme' perfectly suits the Luxman's ability to convey power, timbre, and spatial cues as the music dictates. Torme's voice, Shearing's piano, and Brian Torr's incredible bass work all require a highly sensitive turntable and cartridge to convey the very best of each, and the Luxman/Brinkmann combination gives an absolutely enchanting rendition of the trio. Fortunately for my tastes, the Luxman also does well with rock albums like Pearl Jam's Ten or any of the albums from the Beatles vinyl box that I could have been enjoying months earlier if I hadn't been suckered by the snipe hunt of Parlophone first pressings. The PD-171 has no trouble revealing the few maddening shortcomings of my US box set, and masterfully reproduces the many inexpressible delights contained within this latest collection. Ok, so maybe it wasn't as impressive in purely audiophile terms as when I play the ORG, Analogue, or Mobile Fidelity gems, but who doesn't know every inch of these recordings? If a turntable drops the baton with these, the whole world knows it. From the sighs on "Girl" to Lennon's smart aleck "bye" on the countdown to "Sgt. Peppers Lonely Hearts Club Band (Reprise)" to the Brian Jones sax solo on the collection's final song, the Luxman gets it all and gets it right.
The Luxman PD-171 establishes such a high standard for the sound quality that can be had at this price point, it's bound to make many of us recalibrate our expectations and budget for a turntable purchase. You can save your pennies, but who wants to listen to pennies? My new plan of action is to make sure I'm listening to records right now, and not pining for some lottery win turntable, but to also steadily work for the vast improvement that the next level can produce. If you're ready to reach that destination right now by purchasing a Luxman PD-171/Brinkmann Pi combination right now, I think you'll be very pleased, indeed. Highly recommended.
Luxman PD-171 turntable
Retail $6400
Brinkmann Pi Cartridge
Retail $2700
Luxman
www.luxman.co.jp/global
US Importer
On a Higher Note
www.onahighernote.com