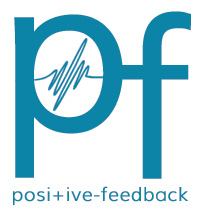 You are reading the older HTML site
Positive Feedback ISSUE 69
september/october 2013
2013 Monterey Jazz Festival... A Party Like None Other, Music for the Ages
by Jim Merod
She's Yours; She's Mine... Someone Else's, Too
That gloriously demonic time has arrived again when red-blooded jazz fans and party-lovers bundle themselves and fall's crisp cheer for the third weekend of September's annual jazz monster mash. Nothing touches his yearly trek to the Monterey Fairgrounds. Why?... well, dude, if you're asking it means you need to rectify such innocence. Three days of great music. Multiple venues, indoors and out. Food and more food... smells, tastes, draft brews and stiffer libations, the uproarious joy of down home funk alongside sophisticated post-bop. You dig?
I've missed only one pilgrimage to Monterey in more than twenty five years. My pal, Clint Eastwood, has never missed a Monterey jazz weekend. Ever! Think about that. If it's good enough for Dirty Harry over more than a half-
Century, how about your lame focus? Considering that Clint is always filming somewhere, that his dance card each week bears more traffic than yours—well, Gator Breath: if one of our heavyweight cultural icons at 80+ can include a long weekend of Real Music, who are you (or me) to snub his blockbuster party with a few thousand cheerful friends?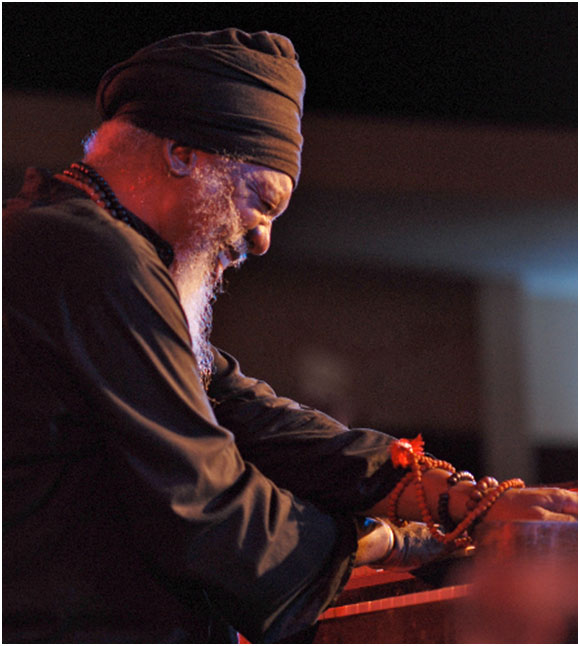 You have Lonnie Smith on Hammond B-3 organ to kick it into gear. You have paths and stages that our not long departed guru, the great Dave Brubeck trod for almost fifty years of repeated visits to regale adoring listeners. The one-of-a-kind Jimmy Lyons main stage (where the occasional drone of low-flying aircraft add humming punctuation) has welcomed a genuine "who's who" of jazz greatness: Dizzy Gillespie, Miles Davis, Sonny Rollins, Louis Armstrong, Cal Tjader, Ella Fitzgerald, Oscar Peterson, Ahmad Jamal, Stan Getz, Sarah Vaughan, Terrence Blanchard, Michael Brecker, Joe Lovano, Kenny Barron, Maria Schneider, Charlie Haden, Tony Bennett... on and on.
On a somber note, I must mention here that the recent series of loses in the jazz community remind us of the fragile nature of the jazz art form, dependent as it is upon rare musical talent largely performing in a live environment without a safety net. Jazz improvisation and ensemble interplay are only partly "scripted," demanding of artists a maximum degree of focus within the virtually total freedom that jazz calls upon. When three musicians such as Mulgrew Miller, Marian McPartland and Cedar Walton leave the stage forever, within a short duration, no blithe consolations for their permanent absence are possible. After years of personal losses that I've experience (far too often, far too many), one might expect oneself to be more resilient or insulated against the obvious fact of the human condition. And yet, I find that's not possible. Over time the death of Tommy Flanagan, Nick Brignola, Jimmy Rowles, Joe Henderson, Art Farmer, Zoot Sims, John Hicks, Hank Jones, Stan Getz, Tito Puente, Red Rodney, Andy Simpkins, Conte Candoli, Pete Jolly, Richie Kamuca,, Harold Land, Clifford Jordan (and others, alas) each leave a wound behind that is gloriously healed by the music they've added to the jazz archive.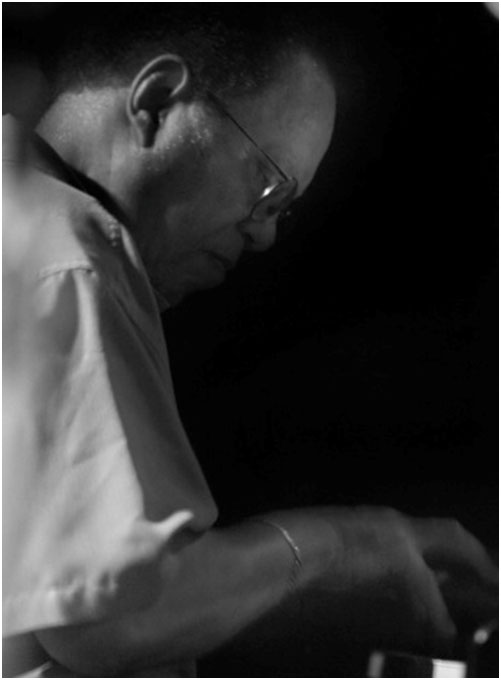 Cedar Walton, 1987 (Michael Oletta)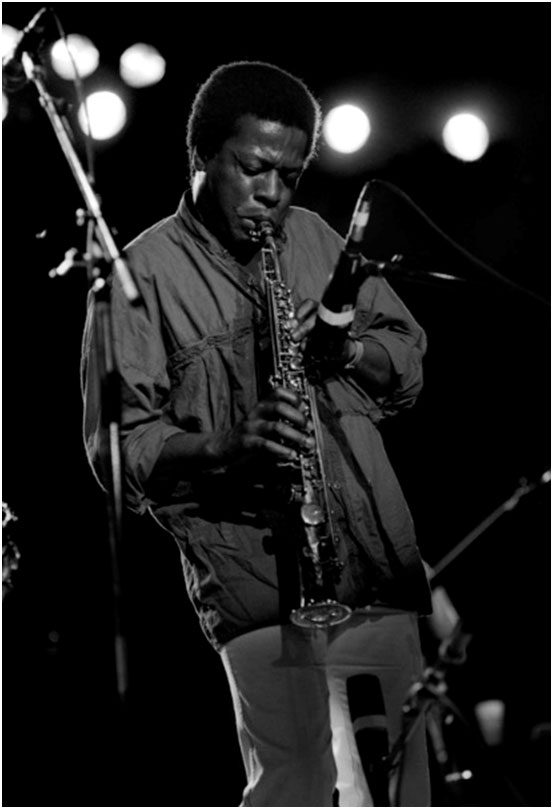 And then there's Wayne Shorter (above) whose 80th birthday arrived on August 25th with a roaring blow out among friends (Herbie Hancock, Esperanza Spaulding and countless more) at the Hollywood Bowl. Wayne is not only one of the most profound visionaries in jazz history. He is quite possibly more vital as a writer and utterly unique improviser than he was on the early '60s when he was making a regular series of now classic Blue Note recordings! I submit that anyone going to Monterey's great party this year make certain to attend one of Wayne's sets there.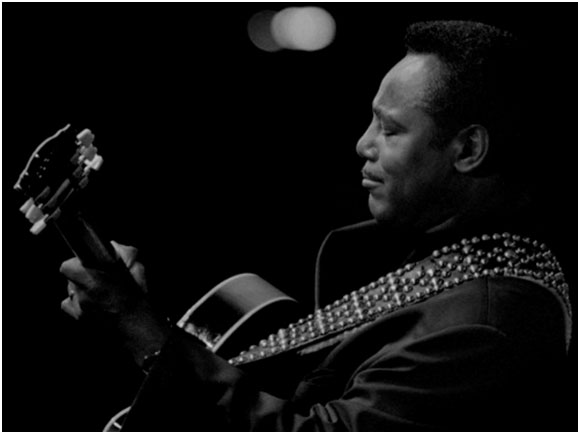 For decades, George Benson (pictured here) has regaled audiences with the mix of his sultry vocals and guitar chops that seem scripted by another worldly guru. This is a very special performer. His rapport with his audience is complete. One is tempted to think he's overlooked an opportunity to patent the nickname "charisma."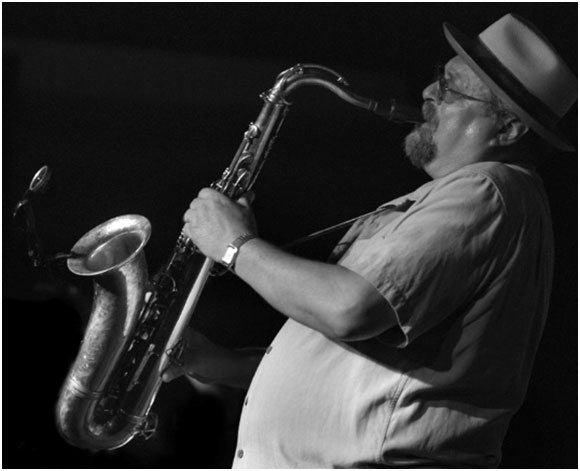 If no other motive drew someone to the greatest jazz party of them all, then there is one not to be dismissed. Grammy Award winning, operatic saxophone powerhouse Joe Lovano (above) is among the absolute Titans of his instrument. His feeling for ballads is unparalleled. His interpretations of the classic jazz songbook—from Ellington, Gershwin, Parker, Strayhorn, Dorham, Golson, Jobim, Henderson, et. al.—is sublime.
Lovano may have more ways of approaching harmonic and melodic beauty than virtually anyone at work in the world of jazz today. The central fact here is that Joe Lovano, a quietly elegant man with a ferociously inventive outlook, is a refreshing throwback to the majestic line of original masters who preceded him to the heights and intricate valleys of this inexhaustible music... a seductive player whose pedigree is verified each time he performs and an artist to indulge oneself with to an absolute maximum.
Plunging into the Maelstrom of Dionysian Joy
I'll join the rousing throng this fall, looking in the secret corners where my dear friend and hero of fifty five years, Gerald Wilson, holds forth like a deeply cheerful Socratic mentor to literally everyone who hangs out with him. My peripatetic surge will doubtless take me down to the Hyatt, near the Fairgrounds, to inaugurate the weekend in the big open bar and grill where my man, guitarist extraordinaire, Calvin Keys, usually regales pre-festival revelers with angelic excursions through Bird, Horace Silver, Wes Montgomery and a litany of the most tasteful song choices possible... cradled in the ample paws of a cat who played and recorded with Ahmad Jamal for more than a decade.
And, with luck, I'll nod to Clint Eastwood, who knows a few things about creating films and enjoying jazz. If I'm lucky, I'll see Carolina Shorter, Wayne's adorable wife, and I'll tease Chris Potter, the standard bearer of the middle-generation of all star tenor saxophonists... my inveterate teasing a product of the fact that I recorded him twenty-plus years ago when he was launching his now mature, award-winning career at its outset when he teamed with jazz legend Red Rodney. Chris is a veritable fixture each fall at Monterey and few players could be more appropriately so thoroughly ensconced.
Crossing the Invisible Rubicon
This year I will be accompanied by my colleague of longstanding, Joe Kubala, head honcho of Kubala-Sosna cables, one of a handful of Guests of Honor at the opening of the Budapest Music Center in March, when Victor Orban, Hungary's Prime Minister cut the ribbon inaugurating what may be the most intimate and welcoming jazz club on earth (perhaps only the Venice Jazz Club in Italy and Jazz Land in Vienna are comparable for their mysterious architectural embrace). Joe Kubala has become North America's sound and music emissary to Europe, China, Australia, Japan, North Africa, Turkey, Brazil and the Middle East as well as advisor in extremis to a gaggle of North America's major metropolitan musical outposts. Joe is often elsewhere (in transit), but this year the third weekend in September finds him blissfully on this continent. Therefore, my request that he grace the Monterey Fairgrounds with his savvy presence.
Joe is not merely a technological and cultural savant. He is an electronics innovator and "audio signal delivery" genius. He's an ambassador to places most of us never imagine entering our life's routine orbit. Although he is an entrepreneur of unusual merit, and a man you might bump into in the lobby of Kennedy Center in Washington, DC or backstage at Dizzy's Coca-Cola Club in Lincoln Center, Manhattan, Joe Kubala is a member of that last outpost of another cultural era—a well-connected counselor and unaffiliated problem-solving intermediary. Without exaggeration, I consider him an Odyssean figure, a polytropic visionary who somehow (from acquired knowledge and personal intuition) "sees" things most of us miss: how to improve digital recording techniques; how to enhance already high-rez signal transfer; how to affiliate disparate companies, people, cultures and institutions (despite unassailable obstacles); how to improve an international bulwark as megalomaniacal and brilliantly obtrusive as the Consumer Electronic Show at its annual train wreck in Las Vegas (a commercial behemoth to reckon with); and, most counter-intuitive of all, how to facilitate cooperation between orchestras, musicians, and a bevy of confusions frequently in need of a worldly, genuinely wise and elevated perspective.
I suspect you realize that Joe is not a normal guy. The truth of all this is that, beyond his family, most people who know and admire Joe (or merely respect him, given his jocular gravitas), are unaware of the man's astounding reach. Despite the preposterous but delightful Dos Equis beer ad introducing television viewers to "the most interesting man in the world"—and despite that fact that I've known a good many who once may inadvertently approached that designation (Carl Sagan, John Wheeler, R. P. Blackmur, Archie Ammons, William Arrowsmith, Albert Murray, John Gielgud, Christopher Hitchens, Jack Gilbert, Jimmy Rowles, Nick Brignola and the phlegmatic Buddy Rich)—I'll nominate the infamous, increasingly be-knighted Joe Kubala, Jr. as quite possibly that outstanding fellow... even though, in truth, the most improbable and mischievously jubilant person I can cite is not a fellow: Sarah Vaughan. What a "guy,"... what an amazingly hip and soulful consciousness she was!
My time at Monterey, nonetheless, will be lifted and made more alert by the once in a lifetime appearance of Joe Kubala on the fairgrounds, live and in person. His show report will be something special to read!
Concluding Attractions
Monterey is a destination that has inhabited the inner sanctum of great jazz lyrics ["Better an Anything"], the memories of resilient patrons, and now (well past its golden anniversary) it surely occupies a place in the pantheon of "eternally significant hang outs in the post-Second World War Era." If you read this with the good fortune to be less than (say) fifty years old: consider that you are a potential hipster as defined long ago in the hey-day of San Francisco's North Beach hipster culture. This back door entry into the GRAND ERA of Charlie Parker, Jack Kerouac, Diz, Monk, Bud Powell, Miles, 'Trasne and Cannonball will soon be revoked if you do not find yourself among the post-Beat Groovers at Monterey, near Carmel. Drive, fly or motor scooter to Monterey. Why?
There are few things you can do to outclass three or four days there in the fall when music becomes the lingua franca of peaceful satyrs... unless you're at work to solve impediments to the perfection of Quantum Computing. In that case, you're excused.
Note : all photos by Michael Oletta