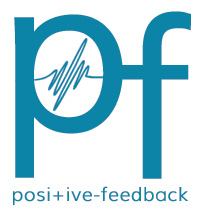 You are reading the older HTML site
Positive Feedback ISSUE 69
september/october 2013
Beth Orton, Sugaring Season
by John Acton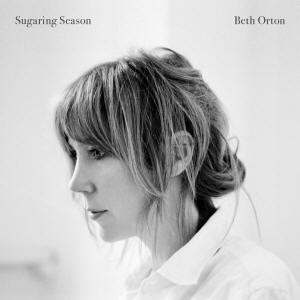 In the mid-1990's, Beth Orton helped pioneer the "folktronica" music genre, successfully melding traditional acoustic elements with electronic beats and ambient flourishes. Subsequent to 2003's Daybreaker album, Orton waited four years before releasing Comfort of Strangers in 2006. During the hiatus, Orton took the opportunity to re-tool her entire band and re-focus her songwriting to reflect a more stripped-down, acoustic-centric style, the result of which was an organic collection of intimate and quietly powerful songs that, stripped of production artifice, spot-lit Orton's expressive vocals and nuanced playing.
In the six years since releasing Comfort of Strangers, Orton has had a busy personal life, giving birth to two children and marrying singer-songwriter Sam Amidon. It is perhaps inevitable that these life-changing events would become lyrical inspiration for Orton's newest collection of songs, Sugaring Season. Songs like "See Through Blue" and "Candles" express some of Orton's most uplifting sentiments ever recorded, proving that she can and does find much joy in her children and husband and where she is in her life. Her optimism shines through on "Candles," where she proclaims, "You ain't never far from the morning light. It will get you if you just hold tight till the morning light. Though you've been cold right through to the bone, bone, bone. It's always safe and warm back home." Listeners accustomed to Orton's introspective and occasionally-morose sentiments will take solace in Sugaring Season's darker moments, such as on "Magpie," where she exclaims, "Silence me and I won't be here any more."
Musically, Sugaring Season builds upon the direction Orton chose for Comfort of Strangers, but is a more consistent and mature work. Just as she did with the previous record, for Sugaring Season Orton eschews the electronics so prevalent on her early releases for a more organic, acoustic-based milieu. Only the song "Candles" harkens back to the frenetic atmosphere reminiscent of Daybreaker, but even here, Orton swaps out the electronic effects for a plangent string arrangement. Vocally, Orton is at her most intimate, from the stark focus on her solo piano and singing on "Something More Beautiful," to her raw and haunting singing on the sublime album closer, "Mystery."
For Sugaring Season, Orton surrounds herself with a backing band comprising renowned musicians with serious talent, including drummer Brian Blade and guitarist Marc Ribot. At no point, however, does the band upstage or crowd out Orton, instead supporting her in an understated yet elegant manner. The songs are stylistically diverse, ranging from the driving blues-folk of "Magpie" to the foreboding "Poison Tree" to the cabaret-influenced "See Through Blue," yet they flow into one another seamlessly, creating a coherent gestalt that, for the listener experiencing the album in its entirety, transcends the individual beauty and power of each song.
Formats: CD, LP, MP3