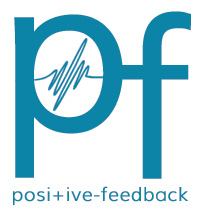 You are reading the older HTML site
Positive Feedback ISSUE 69
september/october 2013
Johan Dielemans Trio's Round' Midnight DSD Download
by Teresa Goodwin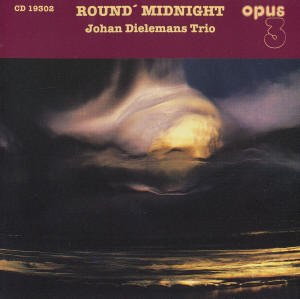 Johan Dielemans Trio, Round' Midnight
"My heart stood still, Try a little tenderness, Love for sale, I've grow accustomed to her face, Come rain or come shine, I Married an angel, Humph, Round´ Midnight, I'm old fashioned, My one and only love, Like someone in love"
Johan Dielemans (Drums) Alvaro Is (Piano) Olle Steinholtz (Bass)
Jan-Eric Persson (Producer, Engineer and Mastering)
Opus 3 - Recorded June 1993
DSD64 (2.8MHz) $17.99
DSD128 (5.6MHz) $19.99
For your consideration another great jazz modern analog recording preserved in DSD, my review version is the DSD128 (5.6MHz) computer music file. My collection of DSD recordings is growing and I really love analog recordings of great music preserved in 5.6MHz DSD.
The Johan Dielemans Trio was formed by veteran musicians Johan Dielemans, Alvaro Is and Olle Steinholtz. Johan Dielmans is the group's leader and drummer and has had extensive international experiences in the jazz world and since 1969 has collaborated a great deal with Monica Zetterlund, Monica Borrfors, Knud Jörgensen and the Stockholm Jazz Orchestra, among others.
Spanish born pianist Alvaro Is has lived in Sweden since in 1966 has collaborated with Red Mitchell. Swedish born Olle Steinholtz plays bass and has also been a member of the Berndt Egerbladh Trio, Egba, Tinto-mara, the Nils Sandström Sextet, the Steve Dobrogosz Quartet, the Elise Einarsdotter Ensemble and the Irene Sjögren Quintet. In addition as a freelance bassist he has accompanied many American musicians when they visited Sweden including Woody Shaw, Thad Jones and Charlie Mariano.
The album begins with "My heart stood still" featuring smooth piano playing with a nice drum solo midway. Followed by "Try a little tenderness" a nice romantic saucy tune with brushes on the drums. Brushes as opposed to sticks on a trap set give jazz that soft romantic feel. Listen to the delicacy in the brushes, something most digital can't quite capture, revealed here in all its beauty. Later on in "I Married an angel" the drums really shine and the combination of brushes and sticks at the beginning must be heard to be believed.
The remainder of the works offer nice takes classic jazz standards. Turn out the lights, close your eyes and there is a real jazz trio on stage in your listening room. The instruments are well defined and in correct proportion to their actual size and the sound is so real! These Opus 3 recordings are the closest I've gotten to the authentic sound of live jazz music in my room.
Opus 3's catalog of naturally recorded high quality analog recordings are offered as high resolution DSD downloads in both standard DSD64 rate of 2.8MHz (same as SACD) and double DSD128 rate of 5.6MHz (double the rate of SACD) at very attractive prices and the selections are growing.
See Opus 3 DSD Downloads for my reviews of Opus 3's first five DSD offerings. For the full albums I reviewed the 5.6MHz DSD versions and for the two samplers I compared the 2.8MHz versions to the 5.6MHz DSD versions.
I highly recommend the Johan Dielemans Trio's Round' Midnight DSD album and I'm looking forward to many more wonderful Opus 3 analog recordings preserved in high resolution DSD.
Opus 3 downloads are available from www.dsdfile.com