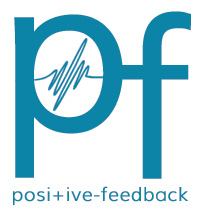 You are reading the older HTML site
Positive Feedback ISSUE 69
september/october 2013
svs
Ultra Bookshelf Loudspeakers
as reviewed by Steve Lefkowicz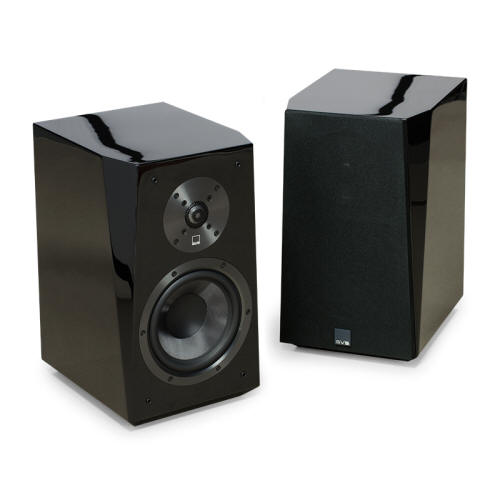 Sometimes we make decisions based on certain criteria, and other times we make similar decisions, or decisions about similar things, based on other criteria. Sometimes we have conflicting ideas about stuff. In the end we have to decide what is the more important aspect of what we're looking at, and make our decision accordingly. I ran into a big case of this myself when offered a set of SVS speakers for review.
On the one hand, I've been searching for the best products that come in at around $1000 or less. I know that stretches the concept of "high-end" audio for many readers, but I certainly feel I've found products that offer real high-end sound (if not high-end audio) near that price. I plan to continue on that quest to find products in all categories, not just speakers.
On the other hand, I've been looking to review speakers that offer near full range sound, large scale dynamics, and the overall fullness and scale that is necessary for real musical reproduction. I've stayed away from small monitor speakers or typical audiophile mini speakers that can reproduce female vocals well enough while throwing out a pinpoint sense of imaging, if that's all they can do.
In fact, notwithstanding a previous nine year period living with Linn Kans as my primary speakers (1), I've never really cared for small, stand-mounted speakers. About the smallest speakers I've lived for any length of time (other than the Kans) would have been either a mid 70s pair of EPI 180s, a mid 90s pair of Sound Dynamics 300tis, or the current Direct Acoustics Silent Speakers, all of which being somewhat close to the traditional two-cubic-foot category. Maybe not large, but certainly not small.
Sure, there have some expensive small speakers that I have admired, though even there in most cases I felt they still needed some bass reinforcement. The Totem Mani-2, the Evolution Acoustics MMMicroOne, the Reference 3A MM de Capo, and the old Celestion SL600 are a few small speakers that really impressed me. However, none of those are anywhere near the $1000 mark.
So, when Dave Clark asked if I wanted to review one of the SVS speakers, I had to decide, do I go with:
A) My preferred larger floor-standing, full range speakers, choosing the $1998 Ultra Tower?
B) My preferred $1000 target price point, and take the $998/pair Ultimate Bookshelf?
Tough decision.
In the end, I chose to put the price point as the first consideration, and my effort into continuing with my search for the best in speakers at or near $1000. But, with that decision, I promised myself I wouldn't treat the small, stand mounted Ultimate Bookshelf any differently than I would any other speaker I might review (2). They would play the same music, and be evaluated with the same judgment and criteria as I would with any other speaker.
But first, who is SVS, and why are we interested in their speakers? There team includes several industry veterans, such as CEO Gary Yacoubian (former Chairman of the Executive Board of the Consumer Electronics Association) and Director of Product Development Mark Mason, who among other accomplishments, spent several years designing speakers for PSB. Their original focus was home theater subwoofers, sold direct to their customers.
They have recently expanded into speakers, and though they have home theater bundles of main, center, and surround systems, they sell their speakers as individual items, and do claim them to be for serious music lovers also. From the photos on their website, they certainly looked nice enough, and seemed to offer a lot of speaker for the money.
Not having much interest in home theater, I have to admit I hadn't heard of SVS before this past year, though I guess I now recognize their ads that show up under my ticker on Facebook. So I really didn't have much in the way of preconceived notions of what to expect. Were they going to be just another designed in America, built in China direct sale ho-hum product? Would they turn out to be pretty good, or maybe even something special?
A few weeks after Dave asked about my choice of which speaker to review, the SVS Ultra Bookshelf speakers arrived in a nicely packaged, well-protected box. It always starts things off with a good impression if a product, especially a moderately priced one, shows up properly packaged. Plus, at 15" X 8˝" X 10" and weighing almost twenty pounds each, they weren't as small as I had expected. They do use the same one-inch aluminum dome tweeter and one of the same 6.5-inch composite glass-fiber cone drivers as their larger Ultra Tower brothers, which certainly look like nice, modern, and high performance. My review set came finished beautifully in what they describe as High-grade polished piano black. I have to admit these speakers were visually more impressive than either of my $1000 or less references(3), both of which have a bit of a home-made DIY look about them.
To give the SVS Ultra Bookshelf speakers some adequate break in time, I left them running several hours a day while I was out and about, mostly driven by my trusty old B&K ST-140 105 watt MOSFET amplifier. They sat upon some older model Sound Organization 24-inch stands. After about fifty hours of this, I switched to the 100 watt EL34 based Jolida JD1000P amplifier for most of my evaluative listening, with a little time spent with the B&K, my Antique Sound Labs MG-SI15DT-S (15-watts KT88) or very briefly with a Clonesaudio 50p amp. I also mostly used a fully upgraded Jolida Fusion preamp and a similarly upgraded Jolida JD9 phono stage, which are in for review. Digital source was my Dell E1505 notebook server, JRiver Media Center 18, a CEntrance DACport LX, W4S mDAC, iFi iDAC or Audioquest Dragonfly (all of which were powered by the iFi iUSB). Analog source was my long in tooth Linn LP12 (Valhalla power supply) equipped with an Ittok arm and Dynavector 19A cartridge. Cables were either the Morrow Audio MA1/SP4 combination I recently reviewed, or a full set of Vermouth Audio Black Pearl Mk2 ICs with their Red Velvet speaker cable. Digital cables were either Audioquest Forest or Straightwire USB Link.
One thing to note is that most of the time, the speakers were isolated from the stands with four Brightstar Isonodes, rather than being rigidly coupled to the stands. I learned that trick many year ago (4), and I've found every stand mounted speaker I've tried since has been better off with the Isonodes between the speaker and the stand.
Of course it was tough not forming an initial impression during the break-in period, and initially, things were a little overly bright for my taste, but that cleared up very quickly, along with a blooming of the mid bass after just 20 hours or so. After that, further break-in didn't really change things much. So it was time to settle in with the Ultra Bookshelf speakers and see what they could do.
Have to admit, these are very impressive little speakers. A few characteristics that really hit home right away were their extreme transparency, their huge detailed soundstage, and their ability to play with more detail and clarity than I am used to. These speakers totally disappeared in my room, and spread a soundstage that went beyond the boundaries of the room both laterally and in depth. At one point, while listening to a bunch of new tracks on shuffle from the server (therefore music I wasn't necessarily familiar with) some percussive sounds were so clear, and so far off to the right, my head kept turning to the side, thinking something was happening in a china cabinet that's about fifteen feet from the right channel speaker.
In fact, I've never had so much fun playing with the whole soundstage and imaging thing. Granted, I still position the speakers in my room for best tonal, dynamic and bass presentation, which did shorten the sense of depth noticeably, but even then, in the dark, my room sounded almost twice its real size, with instruments position from slightly in front of the speakers to several feet behind them. Briefly positioning the speakers for maximum exaggerated soundstage (farther from the walls and toed in substantially more) it was a bizarre sense of instruments just all over the place, down the hallway and in the next room. Unfortunately, the music suffered, from a loss of bass and a disjointed range in the mid tones.
With everything positioned back for most even and musically satisfying balance (5), the imaging was still pretty spectacular, though individual image size was maybe a little small and location a little too specific to feel real. This is something I've noticed in a lot of very expensive high-end systems, so I'm guessing a lot of audiophiles like that ultra –specific imaging.
Along with this, was a tremendous overall sense of transparency. These speakers disappeared and got out of the music's way better than any of the speakers I've tried in my system over the past several years. In this regard, they reminded of the ModWright KWI200 integrated amp I reviewed in Issue 63, which stands as the most utterly transparent piece of electronics I've ever used. I suppose readers who regularly listen much more (and I am guessing much more needs to be stressed) expensive gear probably take this level of transparency for granted. It the price range I deal with, it is rare indeed.
When positioned for optimum tonal balance, The Ultra Bookshelf speakers sounded surprisingly full bodied and rich. Music had body, weight, and a richness that was very welcome. This was in contrast to much of my past experience with small stand mounted speakers which often sounded, lean, thin, and lightweight.
Their biggest limitation was simply a result of their basic design. When pushed to louder levels, the bass couldn't keep pace with the rest of the speakers range and started to sound rolled off. From the mid to upper ranges of typical bass guitar work in rock recordings, the bass response was quite good, quite punchy and very detailed. At moderate to average listening levels, this extended down low enough to give a good presentation of even some of the more bass critical progressive rock albums in my collection. Pushed a little louder, the deeper bass goes away, and some of the mid-bass just doesn't match the upper frequencies any more. Truth be told, I rarely listen that loudly, so this wasn't much of an issue for me. But when, for example, I put the Tekton Lores back in the system, the bass depth and richness was fully restored regardless of how loud I chose to play.
Now, SVS is best known for their subwoofers, so I suppose the logical thing would be to add one of those subs to the mix and create a wonderful full range system. I probably would have suggested that, except for one evening spent listening to SVS's full range floorstanding Ultra Tower loudspeakers that Victor Chavira reviewed in Issue 67. For $1998, those sounded very much like the best aspects of the Ultra Bookshelves, but without any of their limitations. Those rocked, and did literally shake the walls, the floors, the cabinets, and anything else in the house that could be all shook up. Rather than add $500 to $1000 for subwoofers with the Ultra Bookshelf, I would simply spend the $1000 extra to get the big floorstanders.
However, I know many audiophiles prefer stand mounted speakers, and I could fully understand someone not just liking the Ultra Bookshelf a great deal, but I imagine a lot might prefer them to either of my own two preferred choices in this price range. We have to choose what performance characteristics are most important to us and choose our gear carefully based on those characteristics. As the price goes down the differences and limitations go up, so careful auditioning and knowing what you really want becomes essential. For me, I prefer the dynamic and full range capability of the Tekton. I expect many will prefer the transparency, imaging and resolution of the SVS. But either way, the Ultra Bookshelf, on its own, is one of the very few affordably priced smallish stand-mounted speakers I wholeheartedly can recommend. Steve Lefkowicz
Ultra Bookshelf
Retail: $998/pair
SVS
www.svsound.com
Dimensions: 14.9" (H) X 8.5" (W) X 10" (D).
Weight: 19 pounds.
Real black oak veneer and piano gloss black finish options.
Dual gold-plated 5-way binding posts
1.7" wide-flared rear-firing port.
Cloth grille with pin/cup retention system.
Driver Array and Technical Highlights:
1" tweeter:
FEA-optimized diffuser for airy and unveiled presentation. Aluminum dome delivers exceptional transient response and exceptional stiffness/mass ratio.
6.5" woofer: Composite glass-fiber cone with excellent stiffness/mass ratio for high sensitivity and pistonic behavior beyond pass band. Aluminum shorting ring to reduce gap inductance, lower distortion, and enhance high frequency response. Cast aluminum basket to ensure precise alignment of critical components and additional heat-sinking capacity. Vented voice coil former to minimize air compression artifacts at high drive levels.
SoundMatch Crossover Network:
2-way crossover with premium-grade capacitors, air-core inductors and heavy-trace printed circuit boards. Crossover frequency and slopes optimized for excellent off-axis polar response, outstanding phase coherency, and total radiated sound power. Tweeter-to-woofer crossover: 2kHz.
Cabinet Construction Technical Highlights:
Acoustically transparent and FEA optimized grilles, wedge-shaped front baffle and flush-mounted drivers all contribute to reduced edge diffraction and improved on-axis high frequency response. FEA-optimized bracing reduces cabinet resonances.
Frequency Response and Electro-Acoustic Data:
Rated bandwidth: 45Hz-32kHz (+/-3dB).
Nominal impedance: 8 ohms.
Sensitivity: 87dB (2.83V @ 1 meter full-space, 300-3kHz).
Recommended amplifier power: 20-150 watts.
(1) Admittedly, the listening room the Kans played in was about nine feet deep, maybe seven feet across, and with a six-foot ceiling. Mostly fiberglass and teak, being the main saloon of the sailboat we lived aboard for many years. An old Advent 300 receiver played beautifully with them.
(2) For those who wonder about my reviews of the small Hsu HB-1 and the even smaller Rogers Sound Labs CG-1, please take into account that those were evaluated with their matching subwoofers, and still fell within the general price range. I did not evaluate either of those speakers on their own.
(3) My two current favorites in this price range are the Tekton Lore ($999/pair) and the Direct Acoustics Silent Speaker 2 ($745), though I still have the older original Silent Speaker.
(4) See my review of the Isonodes in Issue 8, or my review of the VPMS 626R speakers in issue 9 for more on using Isonodes with speakers.
(5) In my room, that meant about 18 inches from the wall behind the speakers, and laterally in the same place as my Tekton Lores, making just about an equilateral triangle with the speakers being 11.5 feet apart and just under 12 feet my listening position.