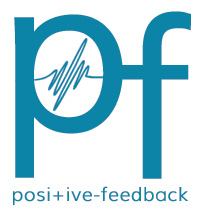 You are reading the older HTML site
Positive Feedback ISSUE 69
september/october 2013
totem acoustic
Mite Loudspeakers
as reviewed by Robert Youman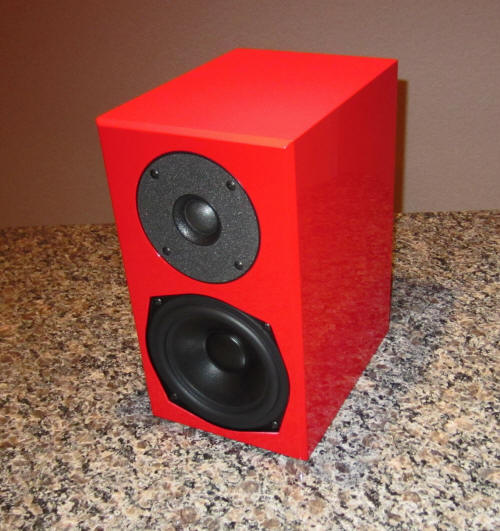 I have been reevaluating my need for home theater and multi-channel - mostly for music but also for video sound reproduction. Please see my recent SR7008 AV Receiver and UD7007 Universal Blu-ray Player review.
As stated in that adventure, I was invited over to a friend's home for a listen. I was very excited by what I heard and quickly put together a similar system for my own listening room including the following:
Marantz SR7008 AV Receiver ($1999)
Marantz UD7007 Universal Blu-ray Player ($1199)
Oppo BDP-105 Universal Blu-ray Player ($1199)
B&W 600 HTM61 Center Channel Speaker ($650)
Totem Mites Speakers - two pairs ($775 per pair)
REL T-7 subwoofers - two subs ($999 each)
It became quickly clear that the Totem Mites were one of the key reasons for the outstanding sound that was realized. At a retail price of between $775 to $1075 depending on finish, these little gems were not only beautiful compact jewel boxes of exceptional build quality, they also performed well beyond their price point.
My review pairs had the Fire Red twelve layer designer finish at $1075. Please see the Totem website for visual samples of all eight finishes. Based on my personal experience throughout the review, WAF (wife acceptance factor) was very very high!!!!
The Mites are a two driver design with the following specifications:
Frequency Response 50Hz to 20kHz

Impedance 8 Ohms

Sensitivity 87 Db/W/m

Recommended Power 20 to 80 Watts

Crossover Frequency 3.2 kHz

Woofer 5.5" Granulated

Tweeter 1" Soft Dome

Dimensions 6 x 10.8 x8.4"

Weight 9 lb
Caveat Emptor
System synergy and personal taste are critical when evaluating audio products. This review is based on my subjective requirements, my subjective ears, and my specific system. These combinations of components are only a few data points of many that exist out there. For further insight into my personal biases, check out the "Meet The Writers" section of Positive Feedback Online. Please consider my comments and analysis appropriately.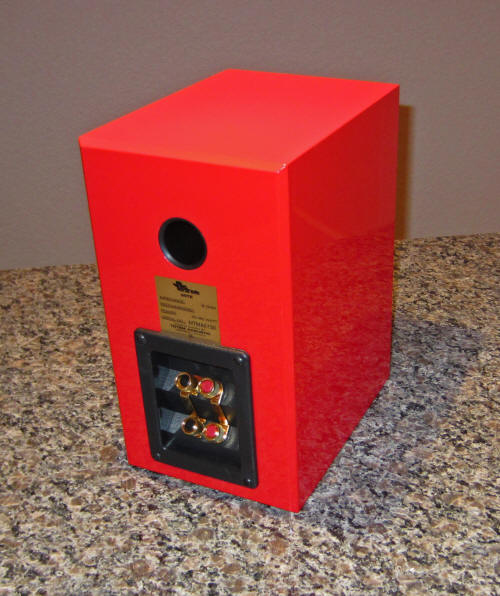 Sound
The Mites were set up with very little toe in. As with most small monitor designs, off axis dispersion was excellent. I could hear the sound stage well beyond the speakers and imaging was good to very good.
At this level of investment, I was expecting a little something on the bright side with maybe a neutral to cool midrange. I could not have been more wrong. Sound performance was rich and detailed—even at low volume. I found the Mites to have a reasonably fast top end without edge and a very warm sweet midrange.
Dynamics might have been slightly better, but surprisingly I found PRAT (pace, rhythm and timing) to be just about right and very involving. As I said in the Marantz review, there was a definite emotional connection and my toes were a tappin!
On their own, bass performance was impressive for such a small box. Paired up with the
REL T-2 subwoofers, we had a match made in heaven. Cross over concerns seemed non-existent as performance from top to bottom was basically seamless even at loud listening levels.
On the Patricia Barber Cafe Blue SACD, A Taste Of Honey, Ms Barber's voice comes across with a golden rich tone and just enough detail and texture to make you think that she was in the room. There is plenty of soul in this vocal and the Mites portray it well. The entire band is nicely spread across the soundstage. Instruments pop out at you as the song moves slowly along with a wonderful pace and rhythm.
The Duets CD by Rob Waserman is a good test for bass response and micro dynamics. Every track has some interesting arrangements and interplay with Wasserman on bass. Check out track 8 "Angel Eyes" with vocalist Cheryl Bentyne. As the song begins, you can not only hear the bow slowly sweep across the strings on acoustic bass, you can feel it in your loins. Yes, this is a closely miked recording, but the level of clarity, timbre and pitch is enticing.
Thompson, Plow That Broke The Plains, The River and Leopold Stokowski, The Symphony of the Air on Vanguard Classics is a long time audiophile favorite on vinyl, but the SACD version is also superb. The Mites are up to the test. Transparency and macro dynamics exceed expectations. The ambiance and air of the recording shine through and remind you of analog.
The Blu-ray release of the classic move Once Upon A Time In The West is a musical charmer. The sweeping soundtrack written and composed by Ennio Morricone is a lush haunting stunner that tugs at your heart—especially when viewed through the Monument Valley Utah backdrop (one of director John Ford's favorite locations).
Character tracks for guitar (Henry Fonda), banjo (Jason Robards), and harmonica (Charles Bronson) have an eerie effect as they flow from the front speakers and echo behind your sitting position. My favorite is the theme for Claudia Cardinale's widow character. The Mites get it right with a wonderful multi-channel reproduction. A full orchestra and mesmerizing string section might just make you put on your holster and pull the stirrup tight.
Summary
The Totem Acoustic Mite speakers provide an outstanding level of aesthetics, performance and value. This review was primarily focused on two channel music reproduction, but I can tell you that multi-channel and movie experiences were also highly enjoyable. At this price point, the Mites would make even the most discriminating Audiophile take notice! Robert S. Youman
Mites
Retail: $775 per pair
Totem Acoustic
9165 rue Champ D'Eau
Montreal Quebec Canada
H1P 3M3
(514) 259-1062
http://totemacoustic.com
info@totemacoustic.com