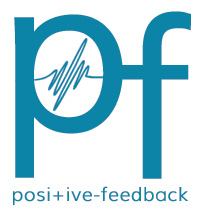 You are reading the older HTML site
Positive Feedback ISSUE 70
november/december 2013
Notes of an Amateur: Lutoslawski and Higdon.
by Bob Neill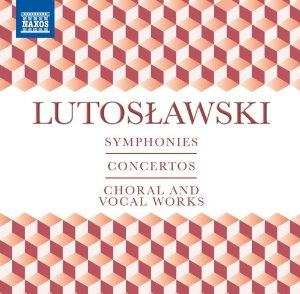 Lutoslawski. Symphonies, Concertos, Choral and Vocal Works. 10 CDs. Polish National Radio Symphony Orchestra, Antoni Wit. Naxos 8.501066.
Listening to this generous treasure trove of music by Polish modernist composer Witold Lutoslawski (1913-1994) affords a marvelous opportunity to hear twentieth century music evolve in the hands of one brilliant composer. Lutoslawski is the major voice of first generation Polish modernism, years ahead of his great successor, Penderecki. Very little of his music is performed by American orchestras, keeping us even more provincial that we already are. Naxos is both wise and fortunate to have allied themselves with Wit and the Polish National, the organization who have also recorded much of Penderecki's music for the label. Naxos' presentation of these two major modernist composers is a huge cultural gift to the world.
I'm going to start this out as a series of notes and then let it ride. There is far too much music here to do justice to, but I can at least provide a taste. As an oeuvre, Lutoslawski's music sounds like a more radical and interesting cousin of that of Shostakovich.
Symphony No. 1 (1945) crosses Stravinsky and Shostakovich. Driving rhythms, transparent orchestral textures. Percussion plays a major role, with woodwinds and brass also prominent. It has the feel of an early derivative work but is exciting nonetheless.
Silesian Triptych (1951) for soprano and orchestra is musically conservative in style. Tonal, constructed from folk songs. Good natured, melodic, though it does grow a bit darker from time to time. This work was no doubt popular with (Soviet) government authorities: folk songs are not 'distorted' into modernist abstraction as they are with Bartok!
Postludium I (1958). Like notes for a small orchestra. Ephemeral sounding with brass and percussion as the principal voices.
Jeux Vénitiens (1961) [Venetian Scenes] uses small forces, is very chamber-like. Some fifteen years further into Lutoslawski's career, it feels more avantgarde. There is more sense of musical speculation, experimentation. Percussion is again prominent. Brass and woodwinds too, and finally piano—percussive piano. Frisky, cacophonous, dissonant. Even just these words should give you the flavor.
Symphony No. 2 (1965-67) A wonderful stormy carnival of organized chaos, full of brilliant instrumental detail. Man, would I like to hear this 'live.' Even on my modest little Tocaro 42's it's a huge and earth-shaking show.
Cello Concerto (1969-70). This is less a concerto than a series of solos, duets, and small ensembles with cello—the cello is on stage as the featured voice throughout. Cello alone, cello and brass, cello and percussion. We do not get anything approaching the full orchestra until well over halfway into the work. When it arrives, everything becomes more overtly dramatic and passionate. Dissonant roars and shrieks. Written for and dedicated to Rostropovich, it is played with great eloquence by Polish cellist Andrzej Bauer.
Symphony No. 3 (1983). In the late nineteenth century there were tone poems. This symphony is a tone painting, sometimes more a tone collage. Different instruments in small groups, sometimes in whole sections, offering tone clusters, short melodic phrases. In the later modernist way, we don't sense a narrative or progression, but rather an articulated space. The filling out of a large complex image. About halfway through, the symphony becomes a quiet conversation among strings alone for about five minutes. A fascinating work.
Piano Concerto (1988). Always powerful, sometimes relentlessly driving, sometimes reflective—with the piano, a brilliant percussive, sometimes thoughtful, voice, almost always in the foreground, seldom far away. What's most moving about this work is how skillfully and eloquently it avoids melody: there is no familiar escape from the river of sound that fills the work's canvas.
Chantefleurs et Chantefables (1991). This is a song cycle for soprano and orchestra but comes through more as an expressionist monologue. Many mood changes. Brooding, anxious, furtive, but also wonderfully trancelike. This is the sort of thing we'd expect to hear Dawn Upshaw sing, and no doubt she'll get around to it as she did with Gorekcki's Symphony No. 3, "Sorrowful Songs," turning it into a modernist classic. This work deserves the same fate! French surrealist poems set by Lutoslawski. This is an extremely effective work, wonderfully haunting. It is the essence of one of the best kinds of modernism, suggesting that real life goes on alongside but slightly removed from where we think it does. We feel somewhat displaced into a marvelous but also slightly disturbing realm.
Lutoslawski's Last Concert, Toronto, (1993). One of the most moving CD's in the set is a bonus disk, a 'live' recording of the last concert led by the composer himself. It features works included elsewhere in the collection, including the wonderful Chantefleurs et Chantefables, but each seems to have a extra buzz here. The album notes apologize for the A- recording quality but rightly overrule their reservations. The concert makes an even stronger case for the importance of the composer, as 'live' (recorded) music tends to do.
Okay, you're on your own. Do not miss this set, one of the recorded jewels of the year. No other recording label would or could offer us such a treasure.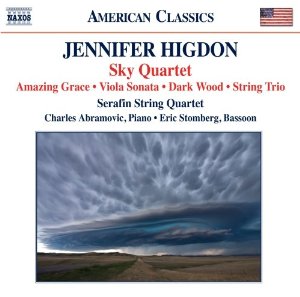 Jennifer Higdon. Early Chamber Works. Serafin String Quartet. Charles Abramovic, piano. Eric Stomberg, bassoon. Naxos 8.559752.
If you've had enough modernist excitement lately, here's some relief, especially if you like the descendants of American romantic modernist Aaron Copland. Jennifer Higdon (b. 1962) has a musical heart of gold but a modernist brain to go with it, so have no fear: this is not sentimental music. It is lovely, harmonically rich chamber music with a touch of pepper, guaranteed to please all but the most doctrinaire children of Pierre Boulez. Who would doubtless call it the soft underbelly of American modern music. All of this music was composed in the 1990's when Higdon was still searching for her mature voice.
Sonata for Viola and Piano (1990) has Copland's spirit but stands firm in the face of his influence. A viola in lieu of the expected violin gives the sonata's lyrical quality a nice gruffness, while Abramovic's piano provides backbone throughout.
Dark World (2001) isn't dark at all, though its bassoon is by nature, which is Higdon's little joke. This is a shortish quartet for the bassoon, violin, cello, and piano, which is essentially a good-natured romp. It has its quieter moments, letting the dark wood shop its lyrical side alongside the cello, so the two low instruments (and the left hand of the piano) play a game of contrasting textures. A divertissement at heart.
String Trio (1988) is the earliest work in the program. "The language is restless and searching and even the arrival points do not feel quite settled. A good place to be if you are a developing young composer." (JH) As the work progresses, each of the three instruments voices has and insists on its own voice, so counterpoint and crossing melodic lines are the quality of the day. A third of the way into the eighteen-minute work, the instruments agree to work together in a quieter, lyrical, Coplandesque section, presumably one of the "arrival points" Higdon refers to. But not for long. The mood becomes more of a spirited discussion, each instrument out to make its timbral point. Seven or so minutes later we get another Copland moment, a musical pause but one so beautiful it seems to go much longer than it in fact does. It takes us to an unsettled but nonetheless peaceful ending.
Not the show piece in the program, though perhaps it should be, is Higdon's arrangement of Amazing Grace (1998-2003) for string quartet. It can't help but remind us of Appalachian Waltz, the album done by Yo Yo Ma,
Edgar Meyer, and Mark O'Connor a few years ago, though musically Higdon's piece is more sophisticated. The viola takes the lead, providing a wonderfully rich, throaty quality to the whole work. It works like a theme and variations, lasting only 4:45, alas.
Sky Quartet (1997-2000) is the album's signature piece. It is expressly a program work about the many moods of the sky of the American west. I'm not a fan of attempts to add meaning to music in order to manage our response to it, but the western sky is probably an irresistible subject to a girl who grows in Brooklyn! It is essentially romantic chromaticism, attractive harmonically appealing music wandering about in bitter-sweetness. Sophisticated film music which some geographic documentary filmmaker would be wise to glom onto. Disney World's 'Sorin' would be half again as effective with it, though its refusal to be easy would trouble some parents. The kids would probably get it—it's not sentimental, it's romantic. And some of the passages are drop-dead gorgeous, particularly in the Blue Sky section. Higdon can write extremely effective romantic modernism. She's easy to run away from when you're feeling urbane and superior. But truth is, I find myself coming back to her often.
Equipment used for this audition: Resolution Audio Cantata CD player; Crimson 710 preamplifier and 640 monoblock amplifer; Tocaro 42 speakers; Crimson cabling.
Bob Neill is a former equipment reviewer for Enjoy the Music and Positive Feedback Online. He is currently proprietor of Amherst Audio in Amherst, Massachusetts, which sells equipment from Audio Note (UK), Blue Circle (Canada), Crimson (UK), Jean Marie Reynaud (France), Resolution Audio (US) and Tocaro (Germany).