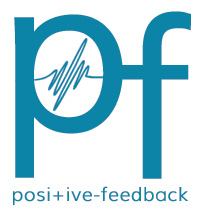 You are reading the older HTML site
Positive Feedback ISSUE 70
november/december 2013
The Fixx, Beautiful Friction
by John Acton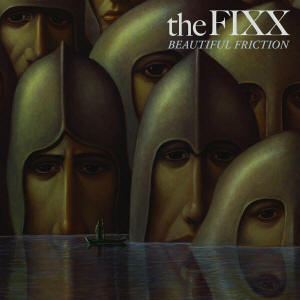 With the 1983 release of their hit single, "One Thing Leads to Another," The Fixx made New Wave music accessible and mainstream, not only in their native England, but across the pond in America. An MTV staple in the early and mid-80's, the Fixx shot to stardom with a brace of record-charting hits such as "Red Skies," "Saved by Zero," "Are We Ourselves," and "Secret Separation." Often relegated to one-hit-wonder status via the ubiquitous inclusion of the aforementioned "One Thing Leads to Another" on 80's compilation CDs, the Fixx have quietly retained a rabid core fan following and have continued to release studio albums, albeit to less fanfare than at their commercial peak from 1983 – 1986.
Beautiful Friction, The Fixx's 10th studio album, witnesses the return of Dan K. Brown, the bassist whose signature was an integral component of the band's hit records in the 1980's. Furthermore, The Fixx enlisted the talents of George Underwood to do the cover artwork; it was Underwood who painted the covers for the seminal Reach the Beach and Phantoms albums. It's conceivable then to assume that the new record would constitute a return to compositional form for the band, and in many ways it is, but the songs also evince a maturity that portray a band not afraid to evolve.
Lyrically, lead vocalist and principal songwriter Cy Curnin doesn't stray too far from the themes he's explored previously, juxtaposing socio/economic and political sentiments with those of a more personal, relationship-centric nature. Curnin has much to say about the current political climate on the album's opener, "Anyone Else," stating "Little knowledge, headless state. A ticking bomb while we debate. When will we know what we should seek? For what we've sown, you know we'll reap." And Curnin is not timid about tackling questions of religion and spirituality, debating with himself the nature of God on "What God?", where Curnin espouses a bifurcated cynicism and desire to believe, singing "What God does God believe in? What God believes in me? What God minds over matter? What God matters to me?" Elsewhere, Curnin muses introspectively on a past relationship, singing on "Just Before Dawn," that "For you, it was giving up. For me, it was starting again. You craved the change that I became."
Musically, The Fixx retain key components of their New Wave heritage on Beautiful Friction, with Jamie West-Oram's angular guitar splashes and Rupert Greenall's frenetic keyboards punctuating Curnin's distinctive vocals. But, there is less emphasis on obvious hooks and more of an alt-rock feel to songs like "Follow That Cab," which finds the band rocking in a harder and more straightforward manner. Conversely, Shaman and the title track lean to the atmospheric, with a nod back to fan favorite, "The Fool" from 1982's Shuttered Room. Elsewhere, The Fixx demonstrate their penchant for well-constructed ballads with the acoustic-tinged "Small Thoughts" and the quirky, as on "Girl With No Ceiling." Only the politically-charged rocker, "Take a Risk" doesn't work as well, its jarring and hard-edged focus disrupting the overall flow of the album.
Sonically, the CD version of Beautiful Friction is mastered very loud and suffers from accompanying dynamic compression and instrument claustrophobia. Still, the production is relatively clean, and Curnin's vocals in particular are clearly delineated in the mix. There is plenty of extension at both ends of the frequency spectrum, but relatively little air in the treble. Not a CD to show off one's hi-fi, perhaps, but not so poor as to obfuscate the quality of the music and performances.
Formats: CD, LP, MP3