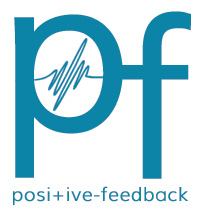 You are reading the older HTML site
Positive Feedback ISSUE 70
november/december 2013
A Visit to GTT Audio - Winter, 2013
by Marshall Nack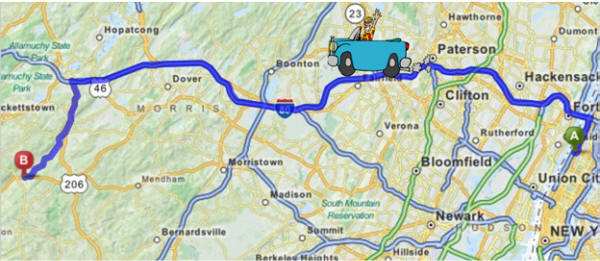 With Thanksgiving around the corner, it was too late to catch the leaves turning in western New Jersey, but the timing was right for an overnight at GTT Audio. It's been four years since Lynn and I made our last report back in 2009. Of course, much has changed and there have been lots of new developments. This fall was particularly busy for Bill Parish, the proprietor of this specialty retailer, with contracts signed for the importation/distribution of three new brands—Audionet, Grimm Audio, and Kronos Audio.
Bill is one of the best in the business at room setup, whether in the home or under the varied and adverse conditions of audio shows. He is a decorated veteran of the show circuit: GTT rooms invariably garner mention in the Best of Show reports.
GTT is located in Long Valley, New Jersey, about an hour directly west of the Big Apple. While up to six dedicated showrooms are available, four rooms were scripted for our visit. We began our tour in the Grimm Audio Room.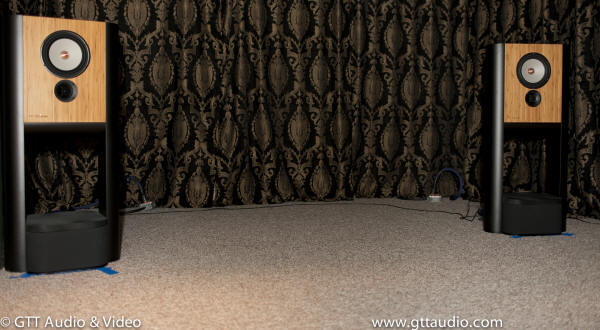 Room #1 – the Grimm Audio System
A Peak at the Future
Where's the rack? For that matter, where are the components? Room #1 contained a pair of stand-mounted monitor speakers, a pair of power cords, and a single wire connecting left and right speaker. It didn't even resemble an audio system.
The Grimm Audio LS1s is an entire system—built into the speakers! It's the closest you can get to wireless.
Actually, the full parts list includes a small digital preamp for source selection and a USB hub over by the listening seat. The preamp connects to the USB hub and a single wire runs from the hub to one of the speakers. And that's it!
Included in the package is:
The consumer only has to provide the source, whether it is a server, transport, or turntable and phono preamp. As you can imagine, a rig like this garners immediate and, so far Bill claims, universal high WAF. Lynn thought they were cute. All that's needed is decorator colors. (That's a joke, of course, but they do come in a choice of finishes: dark bamboo, light bamboo, and white Corian.)
This approach is not new. Other brands, notably Bang & Olufsen, have already exploited it. What separates the Grimm from the rest is its sound quality. This is the first plug-n-play, all-in-one, system with true high-end sound.
Caution: High Wattage
The LS1s was on the floor, the 3-way model, which includes powered bass woofers (MSRP $39,900). There is also a two-way, the LS1 model without bass drivers, for $29,900.
The speaker is tri-amped with each driver getting a monoblock. The mids and tweeters use 125 watt N-Core amplifiers designed by Bruno Putzeys, an engineer at the forefront of Class D designs and responsible for the well-received Mola Mola products and the Hypex designs. The woofers use 400 watt UCD amps. In total, you're listening to 650 watts per channel!
Unlike some monitor speakers which claim to be full range, but don't sound like it, the Grimm's strong suit is really powerful dynamics. You will hear the Grimm's bottom, no doubt about that. It is tight, round and far from timid. Big dynamic swings were effortless.
And they have a pop factor. Regardless of whether jazz, pop or classical was playing— from small jazz combos to Jesse Norman singing Wagner lieder—everything we heard in this room triggered a toe-tapping, head-nodding response.
Sound Quality
Systems employing Class D amps are generally noise and artifact free. So is the Grimm: a clean, pure feed, essentially without colorations (other than the Class D signature itself.) Unlike most Class D, however, transients were immediate, with no softening of the leading edge and no overhang at the tail.
One of the design goals was flat in-room response. To that end, each speaker has an electronic crossover and Digital Signal Processing correction. Note: the DSP is not for room correction; it is used to adjust the drivers to insure a flat response. Overall frequency response is 20 to 40K.
Setup and adjustments can be done either via analog switches on the back of the speakers or through a Grimm Software application.
Cosmetics/Target Audience
The speakers are a sealed box design. The main enclosure is a shallow 6 ½" deep x 14" wide x 18 ½" high. The bass driver is below and fires upwards.
The target audience for the Grimm System is the music lover who enjoys high-end sound, but is not interested in pursuing the equipment side of the hobby. It is not for the audiophile gear-head, equipment junkie, as there are no component choices and a limited upgrade path. The only tweak possible is the power cords into the speakers. Bill was using a pair of K-S Emotion. The rest of the supplied cabling is CAT5/CAT6 Ethernet cable.
Give them a listen—they are surprisingly good. Consider all that you get, including dealer setup. Then consider the research time and cash expense involved if you went the traditional way of separates.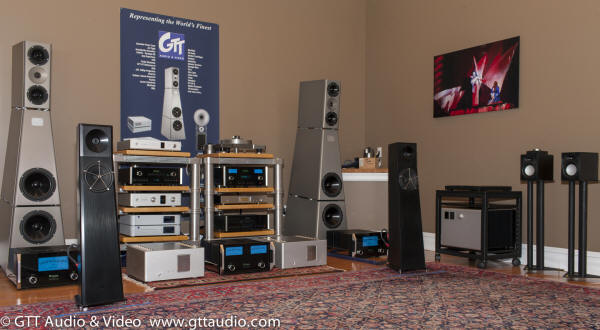 Room #2 – Luxman/McIntosh/PS Audio/YG Acoustics/ Kubala•Sosna/AraCraft
Room #2 displayed a variety of gear. We started out with Luxman electronics, Kubala•Sosna Emotion cabling and YG Acoustics Carmel speakers.
The diminutive Carmels (MSRP $18,000) are deceptive: not only do they perform a total disappearing act, they play very large and create a deep, wide and tall soundstage with a holistic feel.
We cued up Prokofiev's Lt. Kije, an excellent demo piece that accompanied us from room to room. Everything you need to know about soundstaging ability was on display in the first minutes, with offstage trumpet and solo wind instruments layered in center stage, leading into full orchestral forces.
Most listening was done with High-Res files fed into the Luxman DA-06 ($4990), a superb D/A capable of playing every format available at this time, including double DSD.
One of the nice things about a visit to GTT is the chance to hear exclusive source material. Bill had copies of master tapes—raw DSD files. I encountered raw DSD once before, at the NYAS 2013, when Philip O'Hanlon was demonstrating the same Luxman DA-06. The raw feeds are always more engaging than the commercial release. It makes you wonder what value the record labels think is added in the post-production process.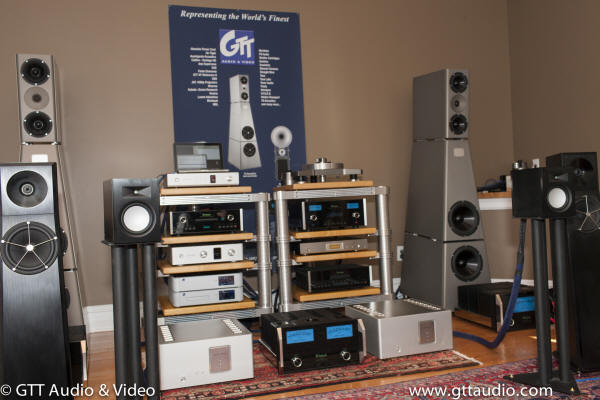 Another bennie of these visits is sneak peaks at unadvertised, new product arrivals. Bill had on hand the AraCraft mini-monitors—tiny, black aluminum two-ways from Japan sporting a conventional cone mid-woof and a horn tweeter. (Don't see horn tweeters in minis very often, do ya?) MSRP is $3900/pair. These were among the first pairs to land in North America.
As expected, the tiny tots soundstaged like all get-out, with hyper definition and dimensionality, and were fast as blazes. But I was surprised that, unlike most minis, they threw big, full-bodied images with good depth.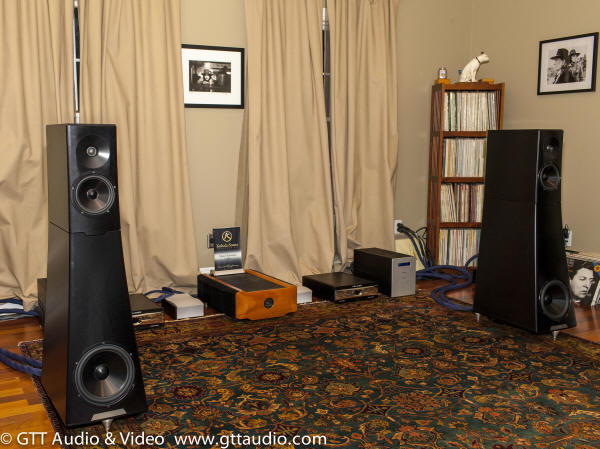 Room #3 – Brinkmann/ Sutherland /Audionet/Kubala•Sosna/YG Acoustic
"How far away are those speakers?" The auditory cues I received suggested nearfield listening. Bill demurred, so we got out the tape measure. Turns out the new YG Acoustics Hailey speakers were actually nine feet away; their placement was rather like I have the YG Anats set up in my home. And this was happening with both CD and LP playback.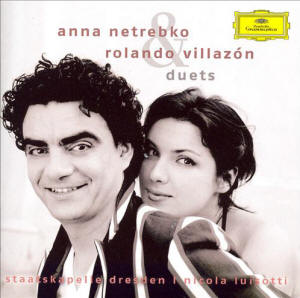 LPs spun via the Brinkmann Oasis/Sutherland Phonoblocks had an exceptionally wide, transparent and dimensional soundstage. In particular, the Clearaudio LP issue of Duets with Anna Netrebko and Rolando Villazon had amazing clarity and depth.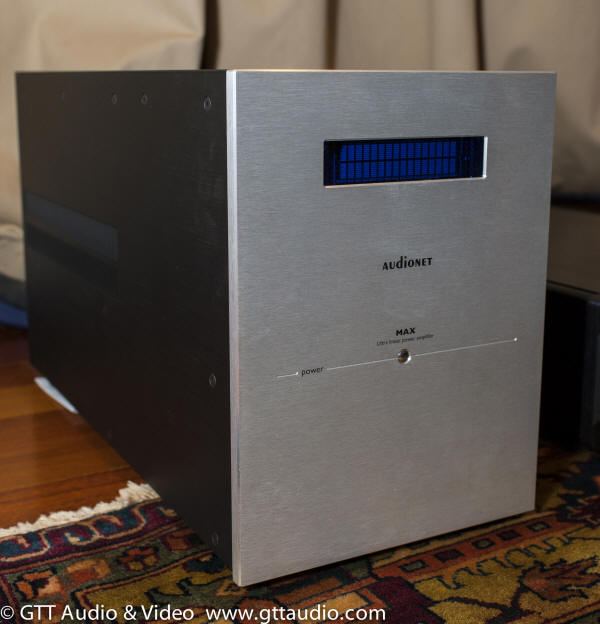 Audionet MAX monoblock
Since this room had so many new products, I can't assign what I heard to any of them with assurance: please take these sonic impressions as provisional. The Audionet brand is unfamiliar—they've been around on the European market since 1994, but have never been imported to the USA. They stepped aside and let the signal go where it needed to, yet seemed to impart no signature of their own. This brand could be a contender with great sound quality for the buck. I can envision them taking up residence in many ultra systems before long.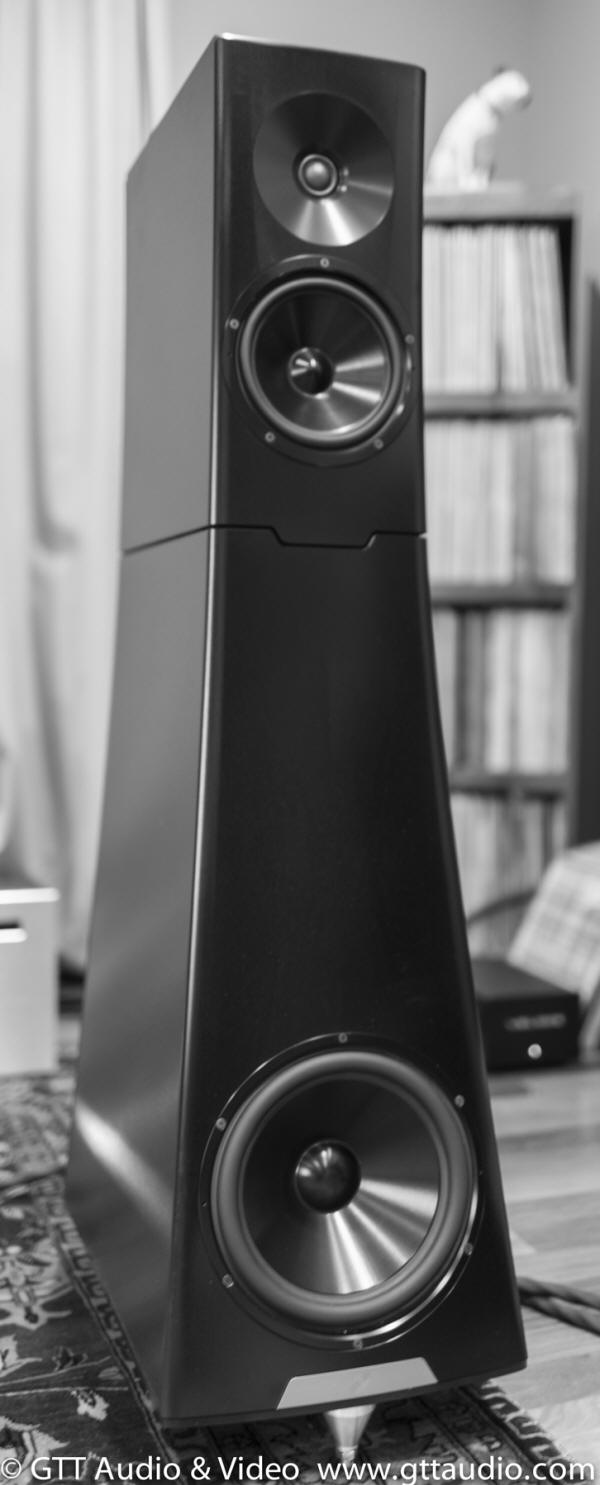 YG Acoustics has a new model, the Hailey, to be officially launched at CES 2014. GTT Audio is the first in the USA to have these speakers on the floor and available for orders (MSRP $42,800). It is an all-aluminum, beautifully finished cabinet with soft corners all around, like the Sonja—vastly different from the industrial looks of the YG Anat series. The Hailey has the same tweeter and woofer as the Sonja (also used in the Anat III). Only the billet core 7" mid-bass driver is brand new.
Overall, this system exhibited no constraints, either in electronics or speakers. (But then I thought that about the Grimm room as well, just that here it was taken to another level.)
As for the YG Hailey, the question in my mind is, just how close do they come to the Sonja? Joe Kubala and Howard Sosna, the cable guys, stopped in at one point. Howard was overheard exclaiming, "These speakers are freaking great!"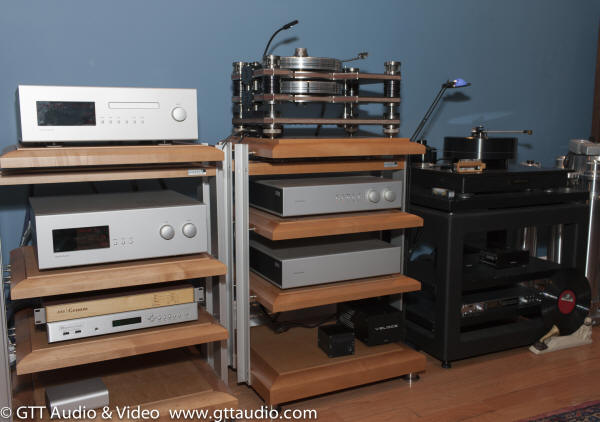 Room #4 – The BIG Room
Soulution/Tenor Audio/Grimm Audio/Kronos Audio/ Kubala•Sosna /Brinkmann/YG Acoustics
Ah, the Big Room—a purpose-built addition with ideal proportions and construction. There are twenty-one dedicated power lines coming into this room! This is the all-out assault at the mount—last by necessity.
The gear in this room is culled from Bill's world-wide travels and knows no compromise. Soulution is a well-known commodity at this point and needs no introduction. The 700 series is at the forefront for purity and fidelity. Likewise, the Tenor mono amps perform at the highest level, with a touch of tube sweetness. The YG Sonjas took the world by storm at last year's CES and was Stereophile's Loudspeaker of the Year for 2013. Grimm Audio is here as well, because they make the best digital clocks. And we've moved up to the statement-level Kubala•Sosna Elation! cables.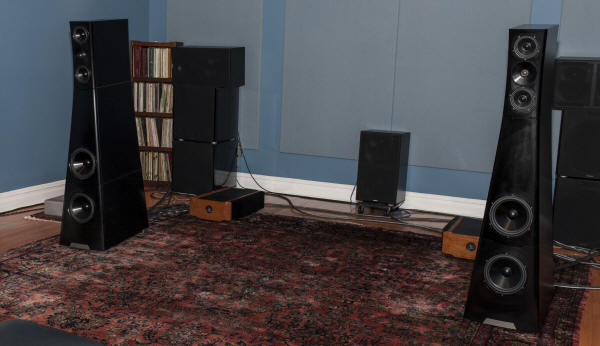 YG Sonja & Tenor Monoblocks
This was my first extended audition of the Kronos turntable. I've heard it at shows and was unprepared. I must say—it belongs in the BIG Room. (GTT has become the US distributor of Kronos turntables.)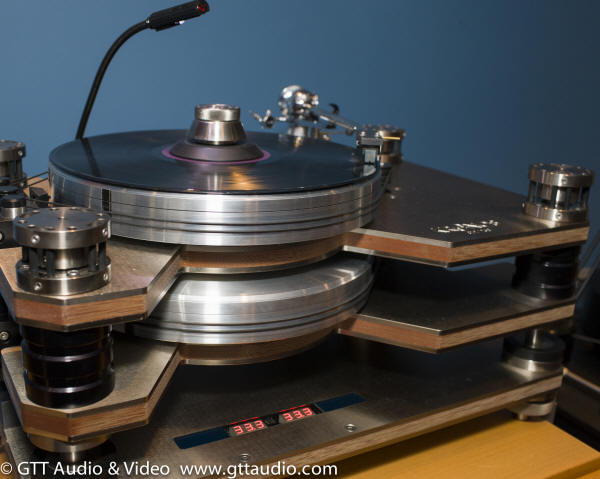 I won't attempt to parse its sound, other than to say, occasionally, audio puts me into a state of wonder. It happened here, with the Kronos table and this system, playing an old RCA Shaded Dog LP of Heifetz and Reiner performing the Tchaikovsky Violin Concerto.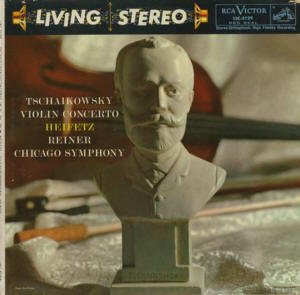 Heifetz's tone rang true, with that slightly icy treble that garnered him the nickname The Iceman, and it was beautiful. The first movement cadenza was bold and dynamic and left me pondering: just how much more can there possibly be on a 50+ year-old LP source? It held us spellbound.
When audio is at its best, time stands still. The system becomes a time machine and can transport you back to the performance. This rig did it—but time machines are fiction, right?
Like all dreams, eventually we must come back to earth. The system we heard in the BIG Room costs in the neighborhood of $400,000. Suppress that snicker, because spending more does buy you significant improvements. The trick is to choose wisely—or use an experienced guide.
Homeward Bound
Our train home ran late, too late to make the jazz concert we had tickets for that evening up at Columbia University's Miller Theatre. But you know what? We didn't mind too much. We had heard plenty of great sound and music during the last 24 hours.
Note: Visits are by appointment only.