STEVE LEFKOWICZ'S SYSTEM
LOUDSPEAKERS
Tekton Lore, Direct Acoustics Silent Speaker, Sound Dynamics 300ti, Linn Kan, and Loth-X Ion1.
ELECTRONICS
PS Audio 4H preamplifier, BandK ST140 amplifier, Adcom 535, and a Antique Sound Labs MG-15DT-S.
SOURCES
Marantz SA8001 SACD player, IBM T42 Notebook (Win XP Pro, iTunes) 200 GB USB Drive, DAC (tba), NAD 4155 AM/FM tuner, CEntrance DACport LX, Linn LP12 (Valhalla), Ittok, Dynavector 19a (currently not hooked up).
CABLES
Nordost Solar Wind interconnects and Nordost Flatine or Solar Wind speaker cables. CEntrance Reserve Y cable.
ACCESSORIES
Sound Organization stand, Monster HTS2000 power-line conditioner, Bright Star IsoNodes (under SACD player), lots of hockey pucks (under pretty much everything else).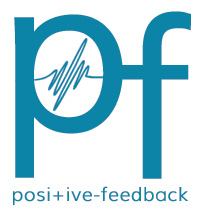 You are reading the older HTML site
Positive Feedback ISSUE 70
november/december 2013
schiit audio
Valhalla headphone Amplifier
as reviewed by Steve Lefkowicz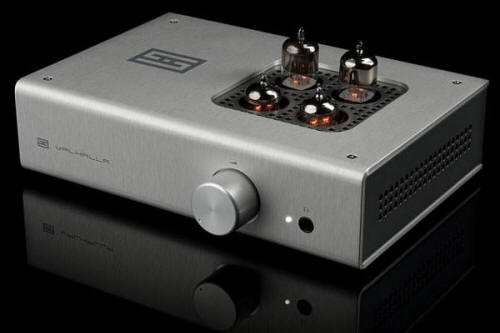 Headphones are all the rage lately. The rise of personal audio, desktop audio, and computer audio has given rise to a booming market for new headphone designs, USB DACs, and most importantly, headphones amplifiers. Also, it is becoming more and more obvious that the future of high-end audio rests with those whose first exposure to better quality sound will be through headphones.
Though I am not a headphone fanatic, and don't collect or possess a wide variety of headphones, I do listen to music through headphones a lot, and good headphones have been part of my audio gear dating back to my high school years in the early 1970s. When I assembled my first serious audio system while in college, it started off with just a turntable, integrated amp, and headphones. I didn't add speakers for almost a year. The Sennheiser HD-424 headphones I had back then sounded wonderful, and I used them regularly until the late 1980s when they mysteriously disappeared. I hope whoever had them after that enjoyed them.
For the last sixteen years I've thoroughly enjoyed listening to a set of Beyerdynamic DT770Pro (600 ohm) headphones. Yes, I understand there are better, though more expensive, headphones out there. However, for my purposes and personal taste, which include using sealed headphones rather than open back designs and preferring headphones that are extremely comfortable for long listening sessions, the DT770Pro fits the bill and I don't really expect to retire or replace them anytime soon.
Now, I also want to preface this review of the Schiit Audio (1) Valhalla Headphone amplifier with a big time nod to head-fi.org. The people that post in that online community, and especially the folks that started and run it, are serious about headphone listening. Head-fi.org is the place to be if you are into headphones or want more information about headphones or amps. I am not writing this review with the level of experience and expertise of Warren Chi or Mike Mercer, and defer to them if someone is looking for a true headphone/personal audio expert. I am, however, writing based on my forty-plus years as an audio enthusiast and headphone listener.
One thing about the Beyerdynamic DT770Pro, being a 600ohm load, means they pretty much have to have a headphone amp to have any chance of sounding good. When I bought them, I compared them with several 250 and 32-ohm headphones from a wide variety of companies, and felt that overall the high impedance version simply sounded more detailed, more dynamic and overall better. I don't remember what headphone amp the dealer used for the demo, but it did reinforce the need for having an amp.
Over the years that I have owned the DT770Pro, I've had a few moderately priced amplifiers or devices with proper headphone outputs, and have generally been pretty happy. For the first several years I used an entry level Headroom "Little" amp. It worked well, sounded better than the headphone jack on my CD player, and allowed me to listen to LPs also. When I acquired a first generation Marantz SA8260 SACD player it had a very nice sounding headphone output. For most of the past ten years or so, a Headroom Total Bithead has been my primary headphone amp, whether used with my iPod in as a portable system or hooked into my main audio system for use at home.
Two recent headphone amps that I have used quite a bit over the past year, have been the Audioquest Dragonfly USB DAC and the iFi iDAC, both of which also have functional headphone amps built in. Both have worked well, but have limited me to listening from my music server. As much as I enjoyed that, I really wanted something to play off the fixed output of my preamp, so I could listen to LPs as well as the digital server.
That's where Schiit Audio comes in. Schiit Audio is relatively new company, having been around for a couple years now. It is the brainchild of two industry veterans, Jason Stoddard, formerly of Sumo, and Mike Moffat, originally from Theta Digital. Between the two of them, they have a great deal of experience at both the analog/amplification and digital sides of real high-end sound. I've owned (or at least used) several Sumo products over the years, all of which were very good. And in the early dreadful days of CD, Theta was one of the first companies to actually make digital gear that played music, and they were one of the leaders in digital audio for many years.
Schiit also has a few interesting ideas about running a business. First, they make all the gear here in the US. Not that there's anything wrong with gear made elsewhere, but it's nice to see companies these days building product and employing people here. Second, they somehow manage to build products here that are strangely low priced for all that they seem to offer. Third, they are not averse to adding a product to their lineup that might have less than universal appeal. A product like the Valhalla headphone amp, is, by design not intended to really drive the vast majority of headphones on the market. They have other products for those headphones.
What the tube driven Valhalla is designed for, is exactly what I was looking to try, that being specifically geared to high impedance, "pro" headphones, like my 600ohm DT770Pro. It will actually handle headphones down into he more common 32 ohm range, but not low efficiency or hard to drive headphones like planer magnetics. No Audeze LCD-3 for this amp.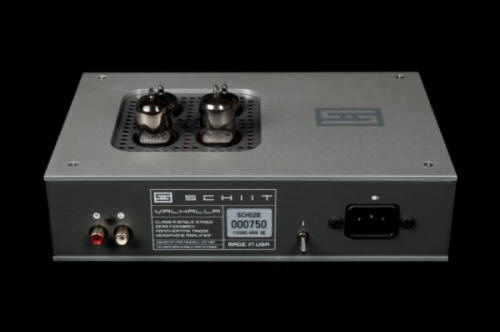 But for $349, you get an amazing amount of high-end technology. The Valhalla is a single ended, output-transformerless (OTL) all tube amplifier. In fact, they state clearly in their literature that the only active devices in the signal path are the tubes; 6N1P triodes for the input/voltage gain, and 6N6P triodes for power output. Complete replacement tube sets are available from Schiit for just $40, and they suggest about 3000 to 5000 of life out of the tubes.
Typical of output transformerless amplifiers, output power varies with load impedance, so you get just 100 mW with 50 ohm headphones, 420 mW into 300 ohm, and down to 210 mW into 600ohm like my DT770Pro.
Construction quality seems excellent, both inside and out, and visually the unit looks quite nice. It won't look out of place on any high-end equipment rack. There is a single pair on RCA inputs on the back, along with a standard IEC connector for power and a simple toggle switch to turn the amp on or off. The front has one standard ¼" headphone jack, a very smooth operating volume control, and a little but very bright LED to indicate the amp is on. Though the amp came packaged with four little rubber feet, I used a set of Brightstar IsoNodes under my review sample instead, just because I happen to have them there at the time.
All that being said, how did the Valhalla sound? In a word, wonderful. In fact, after so many years with the same headphones, I had come to think I knew all their capabilities and characteristics inside out. I expected no surprises as to what the DT770Pro could do or how it would sound. Still, after just the first few weeks of using the Valhalla, I came to appreciate my trusty old phones more than ever before. I had never heard the overall level of sound quality I was now getting from them.
Where to start…
First thing that struck me when listening through the Valhalla was the tremendous dynamic presence. The increase and improvement is dynamics at both ends of the spectrum was just plain gripping. Music popped out at me, bursting out at the loudness extremes, while maintaining even the subtlest of shadings in the quieter moments. Listening to the recent debut release The Last Tribe by Brazilian progressive rock power trio Dialeto,(2) sounding very reminiscent of Starless or Red era King Crimson, just plain exploded with guitar, drums and Touch Guitars. The power and drive exhibited by each player was so much more evident than through any of the other headphone amps at my disposal.
Next up was frequency extension. The DT770s can be either very rough and tizzy in high frequencies, or it can be somewhat reticent and rolled off, depending on the amp driving them. Surprisingly, up to now, the Headroom Total Bithead seemed to do the best job of my available options, of balancing the high frequencies in something that could be described as fairly neutral, extended and smooth. In comparison, the Dragonfly sounded a little rolled off, and the iFi iDAC sounded a pinch too metallic and etched, the old Headroom Little sounded grainy and flat. Well, the Valhalla nails this right down the middle, and gets the top end extension, airiness, detail and delicacy I've been looking for, while allowing cymbals and other metallic sounds to have the natural bite and energy they need to sound right. I actually hadn't expected that the DT770Pro were capable of this level of high frequency reproduction. Carl Palmer's work on the 2012 48kHz/24 bit release of Emerson, Lake and Palmer's first album was a perfect example of this, as is most any track off of Bedroom Walls first album I Saw You Coming Back To Me (3).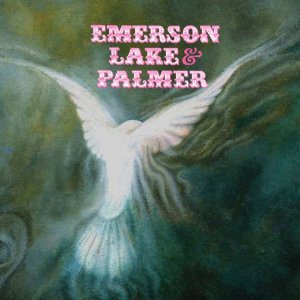 Moving to the other end of things, bass response was probably the biggest, most noticeable improvement in sound in using the Valhalla. Didn't matter whether is was electric bass, acoustic bass, percussion (bass drums, timpani etc.) there was just so much power and impact, so much detail, such tunefulness, I had to pick out tracks from all my favorite bass players. John Entwistle's powerhouse playing on The Who's Live at Leeds sounded more clear, tuneful, and exhibited more bite and energy than I've ever heard it before, and I've been listening to this since the LP was originally released. Van der Graaf Generator's Godbluff on 180 gram LP (using the upgraded Jolida JD9), with its mix of Hugh Banton's bass pedals and bass guitar, especially on the last track, The Sleepwalkers, rattled my brains, loosened my shoes and made my teeth move about. That's some serious bass…
The Valhalla didn't seem to add any major coloration to the sound at all; certainly not the "warmth" people associate with "tube sound." If anything the sound was more neutral, and seemingly more accurate than any other headphone amp/jack in my arsenal. Playing some really cool songs from a typical, overly compressed "pop" recording, such as tracks from Waves and the Both of Us by Charlotte Sometimes (4), showed a good side of the Valhalla. It clearly revealed the issues with this recording, and the effects of too much compression, yet, still let me focus on the songs, the lyrics and her voice. Like the best gear I've heard, and the gear that I feel I want to live with, I was able to focus on the music and performance, without having the issues with the recording take any of the enjoyment away.
In fact, that is a major issue with me with any gear I listen too. As I've mentioned in many of my articles and reviews in the past, I do all this because I love music and want to hear the music I like. My system has to dig the best sound possible out of each record, disk or file in my collection. If it makes average recordings sound less good, and less enjoyable, and makes me want to listen to less of my collection, then I don't want it. Anything that goes into my system has to make all my music sound its best. I need to be able to listen for long sessions to whatever I want, and enjoy it all. That is what I'm getting with the combination of the Valhalla and the DT770Pros. What actually did surprise me somewhat was that I didn't find myself missing the crossfeed processing that my two Headroom amps offered. I always found that to be a feature of the Headroom amps that actually increased my enjoyment, and allowed for longer, more comfortable listening sessions. With every other headphone amp I've tried, I found that I missed it. Yet, with the Valhalla, I don't. I've put in many evening long sessions listening with this combo, and found no fatigue, no discomfort, and no sense that time was up (5).
Now, of course, there are issues. If you are the type of headphone listener who likes to collect a wide variety of headphones, the Valhalla isn't intended to be a universal headphone amp. Again, its OTL design does mean its output is highly dependent on the impedance of the headphones. If you are thinking if the Audezes or some other low impedance low efficiency design, you'll need a different amp. I was hoping to try a set of Mr. Speakers Mad Dogs for this review, but wasn't able to get hold of them in time.
But, if you have efficient, high-impedance headphones that you plan on keeping, and want great sound without spending a ton of money, I find it hard to imagine how you could get better sound for anywhere near this price. After four months of almost daily use, on a wide variety of music, I can say the Valhalla is a wonderful product that does everything I could ask. And that's some good Schiit. Steve Lefkowicz
Valhalla
Retail: $349
Schiit Audio
www.schiit.com
Specifications:
Frequency Response: 20Hz-20Khz, -0.1db, 2Hz-400KHz, -3dB
Maximum Power, 50 ohms: 100mW RMS per channel
(1) I promise not to make any silly comments about the Schiit Audio name. They've been around long enough now that someone, somewhere in some website or publication, has surely used every good or bad pun based on their name already.
(2) Dialeto, The Last Tribe - Moonjune MJR054; FLAC file ripped from CD.
(3) Bedroom Walls, I Saw You Coming Back To Me - Giant Pets 103; FLAC file ripped from CD.
(4) Charlotte Sometimes, Waves and the Both of Us - Geffen Records B0011134-02; FLAC file ripped from CD. I first heard Charlotte Sometimes on The Voice, a few seasons ago, and fell in love with her voice. She's a brilliant songwriter, with a wonderful voice, that was probably just a little too unique, and not quite mainstream enough to win on a pop show like The Voice. Her more recent work is a little less pop oriented then her first CD mentioned here, is more sophisticated and shows her growth as a songwriter. Certainly a songwriter and performer to keep an eye and ear out for. She's recently relocated to Los Angeles, so there will be plenty of opportunities to hear her perform now. Hopefully more people take notice.
(5) Even as I write this section of the review, it is 2 AM, and I've had the headphones on, with the server set to shuffle, for about three hours already. I know I should be heading to bed, but I keep waiting to see what the next track will be.