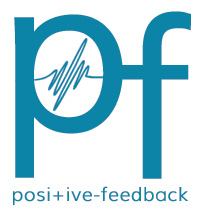 You are reading the older HTML site
Positive Feedback ISSUE 71
january/february 2014
accustic arts
Tube PreAmp ll Mk2 and Amp ll Mk 2
as reviewed by Gary Lea

This is part one of a two part review of both the Tube PreAmp II Mk2 and the Amp II Mk2.
Conundrums exist in every phase of life. It seems on some days, though, they exist more in HiFi than other parts of life. So many different shades of the same color, and it is hard on some days to truly define the differences without sounding repetitive and boring. I want to praise this item or that, but how do I say it without simply plagiarizing my own work?
This past year has seen me do more listening to solid state pieces than any single year I can recall. Not that it is a bad thing but more that I tend to avoid solid state because of my own biases and listening preferences. I tend to prefer, or at least in the past I did, the warmth of tubes over the analytical sterility and absolute abject correctness of solid state. So it was an odd year that I had so many solid state amplifiers and preamps in my listening room.
These latest review samples ironically cut the middle ground. Tube buffered preamp, with a succinctly solid-state amplifier.
Let's talk about this preamp!
The Tube PreAmp II MK2 is a hybrid preamplifier that is intended to combine the advantages of transistor technology with the advantages of the tube buffering. This combination should allow it to achieve very low-resistance output, also characterized by a high current capability. The hope is to utilize the capabilities of both concepts and technologies to drive an exceptional, analogue sound experience with an extremely low harmonic distortion. At least in theory that is the targeted outcome. There are many purists on both sides of the HIFI argument that would say that the design goal starts with a bunch of compromises and goes downhill from there. Fair enough I guess, but sometimes in the world we live in the best results come from a good balance of compromises. I can point to my very happy 26 year union with Paula as a fine example of how much better a result can be through compromise, but I digress. Well let me succinctly say that the engineer's target has been hit, right dead in the middle of the bulls-eye. Before launching into configurations and listening session results I would like to present a word from the manufacturer, or a lot of words.
"The Tube PreAmp II MK2 is in fact fully balanced, with four completely separate amplification stages from the signal input to the signal output. According to Accustic Arts the four amplification stages are divided into one inverting and one non-inverting signal path per channel. Each of these amplification stages contains a high precision tube manufactured according to military specifications. This principle is designed to enable "perfect" channel separation.
A generally accepted notion for power supplies is that the requirements for the power supply with a tube-hybrid preamplifier are much higher than for a purely transistor-based device.
"This is because the tubes require different low voltages, and also a high voltage of approx. 300 V for the anodes. This high voltage has to be precisely controlled and absolutely free of interference so that the music signal can be perfectly amplified in the tubes. For this reason the Tube PreAmp II MK2 is equipped with a number of separately functioning power supply units and two separate high-end transformers, with one transformer exclusively reserved for the voltage required for the tubes. Both the toroidal core transformers used in the Tube PreAmp II MK2 are of an exceptionally high quality and have the best possible core material from Switzerland in order to prevent any negative interference inside the unit. In order to ensure that the power supply units work perfectly, the filter capacity for all voltage circuits was selected generously (e.g. 20,000 µF alone for the voltage supply to the semiconductors)."
As Accustic Arts points out, the quality of tubes is one of, if not the most important factors in designing and delivering a unit of this type. They manually select and match tubes to strict parameters to ensure they are getting the best quality available for the unit. Accustic Arts maintain they use a rigid two stage inspection process to select tubes.
Before and after the first continuous test of 100 hours, all functions and parameters of the whole unit are inspected and recorded in a protocol. The values are compared, and if the deviations are within a defined low tolerance range the unit is subjected to a further second continuous test of 100 hours. After this test further measurements are made and here the parameters must fit perfectly with the output values. In total, a Tube PreAmp II MK2 is measured and tested three times and the tubes are even tested four times. WHEW!!!
Accustic Arts use a dual triode tube E83CC of military grade similar to the 12AX7. This tube is no stranger to the audio industry, even finding a home in one of my CD players, and I can say that they produce a pleasant warmth, low distortion, good bass reinforcement, and sparkling highs. The company maintains that the level of quality, screening, and sourcing of all components are equal to the tube selection process!
The fit and finish of the unit is absolutely exquisite, and the pictures cannot do the unit any justice at all. Silver faced with highly polished, chrome plated control knobs. It presents itself with an almost jewel-like finish. This is a unit that you never get tired of looking let alone listening too.
Operation is simple and straight forward.
The two chrome-plated rotary controls are equipped with gold-plated contacts, which are corrosion-resistant and also enable many thousands of switching cycles.
Hmmm. Lofty claims to be sure and there is always an amount of bravado in every maker's comments, marketing and hyperbole.
Important features of the MK2 are:
1. Four analogue preamplifier outputs
2. Option of AC-coupling or DC-coupling for the preamplifier outputs. This allows for the better mating with both balanced and unbalanced outputs and for bi-amping.
3. Integrated headphone amplifier
4. Uncontrolled output (FIXED OUT) for connection of an external headphone amplifier.
5. Analogue input "Surround bypass"
6. Phase switch for 0° and 180°
Other notable specs include:
4 military tubes (2 tubes per channel)
Fully balanced circuit design from input to output
Advantages of this "tube hybrid" technology:
- very high impedance
- very high bandwidth
- very low distortion factors and a "good-natured" distortion spectrum
- "analog" and very precise sound performance
- 4 separated amplification paths, which are not influencing each other
Easy change of tubes without any adjustments, just "plug and play"
Professional Class A output stage using technology derived from studio engineering
All used components are of outstanding quality (e.g. Burr Brown® OPA 627) and additionally selected; all relays have high quality gold-plated contacts
4 high precision military tubes; 4-times selected
4-channel volume potentiometer for best crosstalk
3 x fully balanced high level inputs (XLR) and 2 x unbalanced high level inputs (RCA)
1 x unbalanced input (RCA) configured as "SURROUND-BYPASS"
2 x fully balanced outputs (XLR) – 1 x AC coupled, 1 x DC coupled
2 x unbalanced outputs (RCA) – 1 x AC coupled, 1 x DC coupled
1 x headphone output, switchable (1/4" stereo female jack)
1 x unregulated, switchable output for the connection of an external headphone amplifier (RCA)
Phase switch for 0° and 180°
2 magnetically shielded, encapsulated 75 VA toroidal core transformer ("Made in Germany") of premium quality for high output reserves
Front panel, cover and remote control are made of massive and solid aluminum; turning knobs made of massive and chromed brass.
So now we move past the hype, the specifications and get to the heart of the matter. If you are used to reading my reviews you may have already passed by the entire prelude to get to the meat of the issue. How does the bloody thing work? Well, as I said early on, this preamp hits on every design aspect that Accustic Arts was aiming for. Let me start with how it worked when substituted for my Music Envoy preamp. Once everything is connected you power up the unit and let it warm up. It has a tube stand-by switch, and an indicator light lets you know when it is time to rock. You simply select the appropriate input, of which there are five to choose from, and adjust the volume either from the included remote or the silky smooth volume control knob.
I started my sessions this time with the both the amp and preamp, plus combined unit listening to my normal selection of songs, in Eva Cassidy's, "Somewhere Over the Rainbow" from her Songbird album. What I immediately noticed about the delivery of the MK2 was that some of the warmth went missing as compared to the Envoy. That is not an indictment but rather an objective observation. It did not detract at all but simply was replaced with some neutrality that I was not aware was missing. The result right out of the start was a more dynamic presentation that had more defined edges to everything. I was hit with how smoothly everything flowed from the Von Schweikert VSR4 MKIII speakers. The room filled initially with her acoustic guitar and her soft, lifting voice, and accurately presented the dynamic shifts in the song right up to the crescendo ending where her voice soars beyond the boundaries of the room. Brought the tears to my eyes, and I immediately thought, "Well we are off to a good start then!"
I then brought up a song that I recently stumbled upon while watching Jools Holland's show on TV. I was passively listening and got up to go to the other room for a second, and when I returned a singer was fronting a band, and I was drawn into the music. I had no idea as I sat there at first who the singer was. I was just drawn into the voice and the melody. Neither the song nor the singer blew me away but I was enjoying it. I kept looking at the face of this rather slender gent, and suddenly it dawned on me that I was grooving to the soulful vibes of a rejuvenated, healthy, and vocally fit George Allen O'Dowd, more affectionately known as Boy George, whom I have always said I could not stand. Not sure if my biases were flamed (no intentional pun that) originally by the extreme gender bending or the subsequent self-destruction, but I wrote him off years ago, right after the first time I saw him on MTV with Culture Club.
Lo and behold I had to do a bit of re-examination of his talent. The song, "King of Everything" off his new album This Is What I Do, showed a matured singer who has risen from the ashes with a more refined voice and a sensibility that totally eluded him in his younger days. He now appears to be more concerned with being a serious singer and artist than a freaky side show character. This particular song has a solid back beat and a self descriptive story that is captivating. Through a system being fronted by the Accustic Arts preamp II MK2 you are right in front of the singer, and he drew you near enough to think he was simply telling you he was back with a vengeance. No, I do not plan on joining the Boy George fan club, but I did enjoy the song. There was the solid rhythm section fully backing the typical pop tune ensemble. The piano not only delivered the notes, but also the percussive nature the instrument operates by. It was delivered in a way that actually felt like I was sitting in the audience during the Holland show. Good bass delivered in a tuneful manner, but with impact and the kick drum driving the whole thing and pushing enough air to move the hair on your head. Right there up close with a small group of club-goers who just stumbled on the resurfacing of a has-been reborn. His voice was articulate and very strong with smoothness and an almost pleasing quality to it that I do not remember him to have possessed in the past.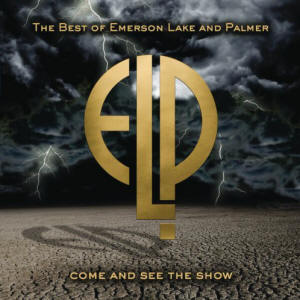 As we were heading into the holiday season I could not pass up a chance to add Emerson, Lake and Palmer's, "Father Christmas" from Come See the Show, The Best of ELP to my list. Easily the most cynical Christmas song every written and arguably one of the most beautiful! All of the sparkle of the acoustic twelve string guitar which supports the entire song, the string ensemble and full orchestra were there in full force with incredible detail, depth, and a width of the soundstage it would take to reproduce this piece live. At the point that the synthesized bass comes in it moves you a couple of inches in your chair. Shortly after that part of the song there is a harmonic chiming of the guitar, and the chime is brilliantly full with the requisite bloom and decay that you would have heard had you been listening to it live. Tympani drums filled the room along with all of the brass. I almost expected my ceiling to open and angels to descend from heaven. The presentation from the soft intro, through the build up and the climax of the end was absolutely glorious!
Where I ended my official last session was with a song, that for various reasons, has become very near and dear to me, and that is Warren Zevon's "Keep Me in Your Heart" from his final album The Wind.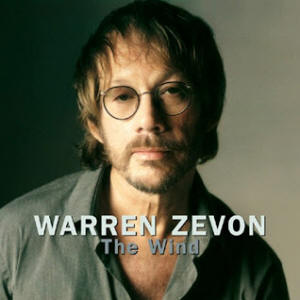 Stark, direct, and self confessing, this tune hits deep in the soul and requires a sound system that merely conveys the pain, the resolve, and the hope of one man that he will not be forgotten as the moments of his life are rapidly ticking down. When most are faced with imminent mortality, it tends to draw the most naked, uncluttered, and raw emotions out of us all. It is in those moments that most pure feelings and thoughts come to the surface. (I know as I have been there more than once in my own life) This is not something you want a HiFi system to alter by injecting its own biases into the musical performance.
With "Keep Me in Your Heart" the presentation was, well to put it bluntly, honest! I am not sure there is much more to convey about the musical presentation that the Accustic Arts unit provided. In a way it sounds anticlimactic but in reality it was an astonishing moment. Nothing false added. No strident highs with any biting edge, nor was there a fuzzy bloating masquerading as warmth. It was natural and much like I would have heard if a few of my musician friends and I had grabbed some guitars and sat around playing music together. It literally brought a dying man who could easily be my friend, into my listening room where he shared with me through his music a concern we all have about being lost to time and other lives that continue after we leave this life. Intimate, raw, moving, sad, and yet somehow comforting to know I am not alone in that particular concern. All of the emotion just flowed out of the system into the room and enveloped me like a warm blanket.
Overall this is one of the better preamps I have had in my system for a while. It integrated exceptionally well with my Music Envoy amps, and I have no doubt it could anchor any number or combination of components. Where it got really interesting was when it was mated with the Accustic Arts Amp II. That you will have to read in part two of the review, but suffice to say I would feel rather excited to live with the Accustic Arts preamp II Mk2 in my system indefinitely, and it is well worth the time to audition the unit. (spoiler alert – it gets a whole lot better when the two are paired as intended by the manufacturer!) Gary Lea
Accustic Arts PreAMP II – MK2
Retail: $10, 750
Accustic Arts USA
8355 E Butherus Dr.
Suite #1
Scottsdale, AZ 85260
1-888-593-8488
www.accusticartsusa.com