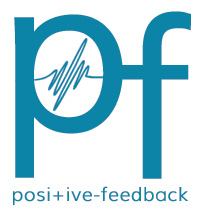 You are reading the older HTML site
Positive Feedback ISSUE 71
january/february 2014
The Future Is Here - Audio Still Rules
by Karl Lozier
Blu-ray recordings may be video, audio or most commonly video plus audio. If the video is a distraction turn it off though I would suggest watching the video at least once; at times it can be interesting or entertaining. Naxos is again following up with more high definition (Blu-ray) audio only releases. For many listeners that will be a distinct improvement in audio quality if the HDMI digital output signal is used instead of the analog. That one cable carries everything including stereo or multi-channel audio in addition to the very high quality Blu-ray video signal. Greater clarity and a smoother treble will be noticed with many if not most home audio systems. So far this seems to be consistently true. Easier connection needing only one cable is appreciated by all. Sometimes new-fangled things are even easier to use while offering better quality, at least in the audio musical field.
An easy way to get into the beauty and audio and video qualities of Blu-ray releases is by getting a truly good player (a good start is important with many things in this old world). In this issue I will continue to use the moderately priced Oppo BDP-95 player for all the Blu-ray reviews, an over performing universal player; other players may be used for SACD recordings. Next item needed would be a very decent AV receiver such as by Onkyo, Integra, Denon and others that have multiple HDMI cable inputs and good digital or digital to analog connections and jump right in. Your newer television sets will have the correct and simple HDMI connections for simplified setup. The AV receiver will let you add surround sound easily. Remember that quality is more important than quantity in the long run. If possible, try to get an AV receiver that has an official manufacturers' list price of $1200 or even a bit more, particularly if you like to listen at fairly loud levels at times and with multichannel connected. If you like "an in the theater" atmosphere or feeling, multichannel will be necessary now or later. In Issue 60, I went into some detail about why I have now chosen the Nola loudspeakers, namely the Boxers (for right and left front channels) and the specifically designed Announcer model for the very important center channel to use for the all important front trio in these and continuing reviews. Yes, you may have heard that all three would ideally be the same. That is not necessarily true; here both models are, the same, in that each uses the same drivers/cones in a different designed cabinet for an even slightly better sounding center channel. As many have found out, center channels can be of extreme importance to many listeners; that is where singers live as do news reporters. In this very competitive price range, models are offered by Paradigm, PSB, Definitive Technology and others. As before, a right and left pair of Nola Thunder Bolt II subwoofers complement the front channels for even deeper and more palpable bass range desired by some listeners.
Notice the generally favorable brief revues I write each issue? There are logical reasons for that to happen. Changes such as digital and HDMI connections have made pretty darn good audio to be easier for the manufacturers to give us and easier for us to put to use. Same is true for the video portion that we pretty well take for granted here. As you purchase and use some of my suggested performances you may notice that relatively unknown sources and performers are often doing a superb job and why not! Unlike many of the big professional outfits and famous performers they can and possibly do practice for many months on end, repeating the same music or performances. That can be the way for an individual, or group, chorus or orchestra to be discovered by being on these well done Blu-ray recordings! Pay attention, watch and listen to the possible stars of the near future in the comfort of your own listening and viewing room.
The popularity of the relatively new Blu-ray commercial recordings is resulting in my receiving many more to review. That in turn is responsible for more than just one or two examples of the same music, or same opera or whatever as I try to keep up with different versions of the same music. I should mention that some companies are now releasing top quality audio only high definition recordings. That may mean that the popular SACD recordings may wind up being neglected by some recording companies. Almost everyone has a player (?) that will play the high definition Blu-ray recordings if not the specialty SACD high definition ones. Keep that in mind for future happenings. Yes, the high definition of Blu-ray audio is easily the equal of the now well-known SACD recordings.
Gustav Mahler. Symphony No. 2 "Resurrection". Orchestra: Gewandhaus Leipzig and Choir. Conductor: Ricardo Chailly
This outstanding composition, here adds two marvelous soloists, Christiane Oelge soprano and Sarah Connolly mezzo-soprano and with a truly marvelous choir. This live recording was performed in Leepzig in 2011. It was performed to mark the centenary of Mahler's death. He was having trouble deciding how to end this symphony. He was quoted as saying that he was toying with the idea of bringing in the choir and was worried that people would think he was trying to imitate Beethoven. Attending the funeral service for his friend Bulow and hearing the choir singing Klapstock's Resurrection chorale, in a flash it was clear to him that he just had to add "a choral section" to this composition. This was more than six years after he started his work on this second symphony for its now holy conception! This is a fine example of where this regular column is now heading. I remember distinctly another competing release and the well known recording companies are having to repeat releases to stay competitive. I prefer to not simply compare new releases with each other; just to let our dear readers know which releases are truly worthwhile and recommended.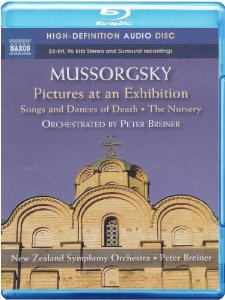 Salzburg Festival 2012. Opening Concert. Stravinsky: Symphony of Psalms, Chorus & Orchestra. Mussorgsky: Songs and Dances of Death. Prokofiev: Symphony No. 5. Orchestra: Wiener Philharmoniker. Conductor: Valery Gergiev
As might be guessed with an annual prestigious concert such as this one, everything went off like clockwork, as far as I could tell. Briefly, the famous Vienna orchestra gets to play music of the famous, if not the most famous Russian composers. I imagine politics come into play somewhere here. Russian tenor Sergei Semishkur's outstanding performance of The Songs and Dances of Death by Mussorgsky shows all, that great Russian music is not all popular or with ballet frills added. This is outstanding and very serious music making. Orchestral playing is faultless and another Salzburg Festival is a complete success. If you do not have a very good recording of Prokofiev's fifth symphony, the one in this grouping is about as good as it ever gets and is his highly recommended.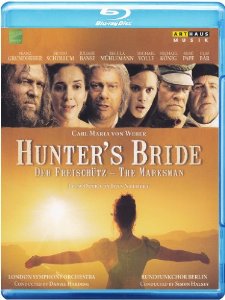 Carl Maria Von Weber. Hunter's Bride. Der Freischutz – The Marskman (Film Opera by Jens Neubert). Orchestra: London Symphony. Conductor: Daniel Harding
I had trouble deciding where or how to start this review. I had not realized how important Carl Maria Von Weber had been as many things or positions in romantic German history. As such, he was composer, conductor, publicist and wrote operas, orchestral, chamber, piano and masses along with cantatas and songs. He was raised as was Mozart as a child prodigy. He knew about the story behind the tale of Freischutz from a similar tale by August Apel. In 1817 he invited the poet, Friedrich Kind to write the libretto for the opera Freischutz and was completed in 1821. The title was changed a few times before completion of the opera.
This film opera by Jens Neubert is based on Der Freischutz and was a huge public success in Europe and was based on 33mm film and filmed in original locations in Germany. The results are often stunning. At times it seemed as though reality was the opera and acting and at the other times the roles seemed to be reversed. It is a powerful and dramatic opera on film. Almost overwhelming at times. The horrors of wars/battles appeared stunningly real much of the time. The lighter more romantic passages somehow were not as real, though the views through the windows certainly were realistic, even startling at times. There might be hints of "pacts with the devil" though on a smaller scale than the usual Faust stories in operas. Maybe just enough help to win a battle or shortcut perhaps. I must go further than usual here and challenge our dedicated readers to get this release and see what effect it has on you overall, not just the beautiful music passages early on. There may be greatness in this release. What say you?