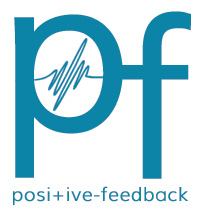 You are reading the older HTML site
Positive Feedback ISSUE 71
january/february 2014
CES 2014 Part 2
by Pete Davey and Adam Goldfine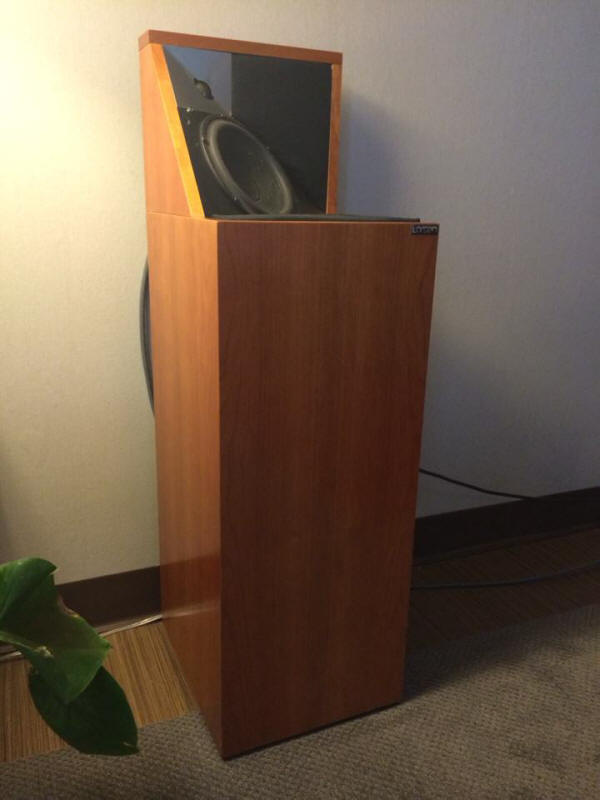 Pete Davey - Larsen model - 8 loudspeaker. Well deserving of the PFO writers choice award. Accurate imaging, soundstage and presence. Retail - $7000.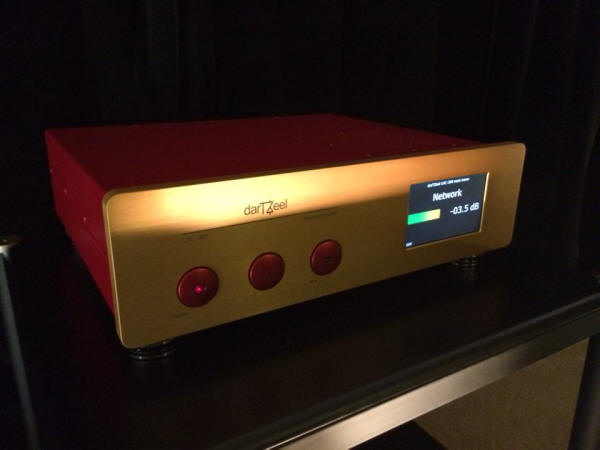 Pete Davey - new from dartZeel - the LHC-208. Network streaming. Amplifier, pre-amp and streaming all in one! Amazing versatility.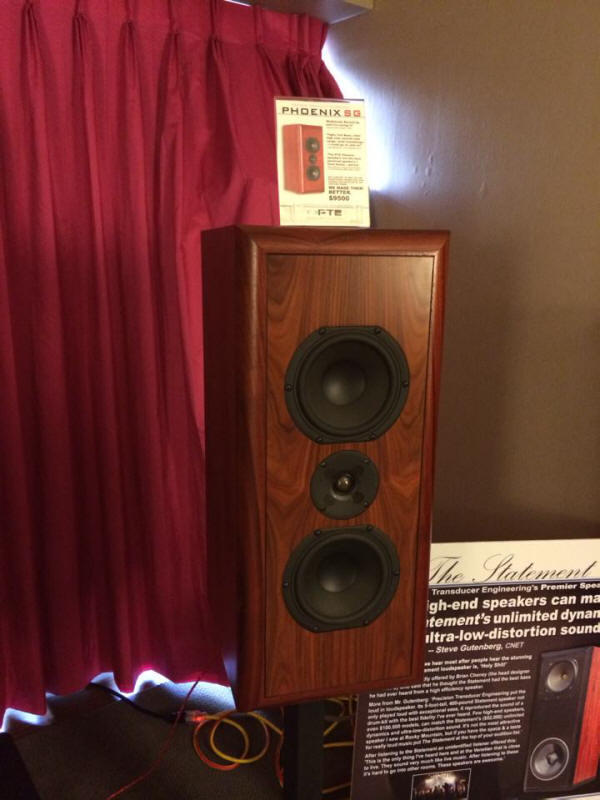 Pete Davey - PTE Phoenix SG active monitors. Very musical, great if you don't want to deal with amplification. $9500 pair. Made in USA!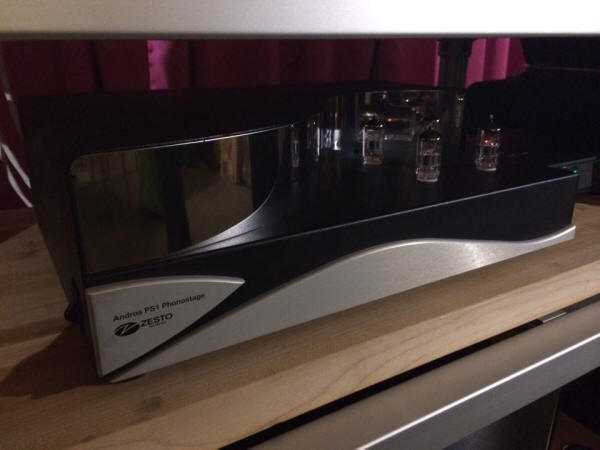 Pete Davey - one of my favorite phono stages by Zesto audio. Retail $4300.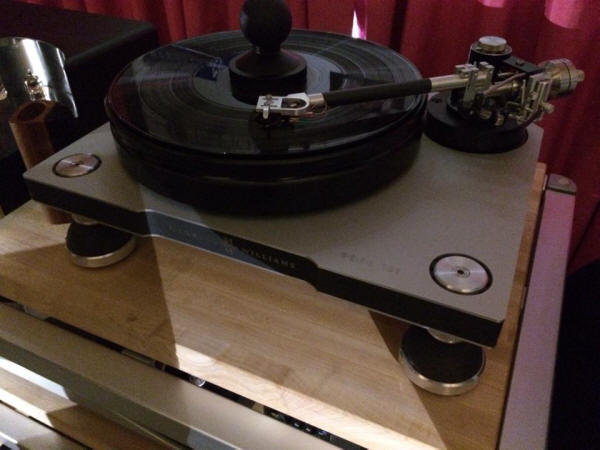 Pete Davey - Merrill-Williams turntable - "real101" stands for Rubber Elastomer Acoustic Laminate. Retail $7200 US with clamping system. Microprocessor drive system. Amazing rubber isolation. Beautiful table , highly recommended.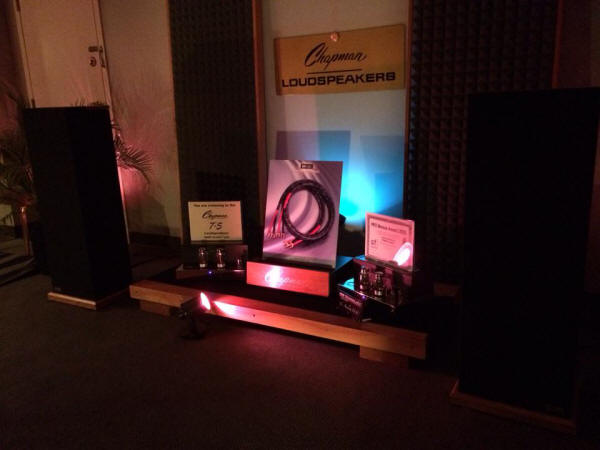 Pete Davey - in the chapman room listening to the T-5. Great speakers. Retail - $4995. Perfect for those getting into hi end audio.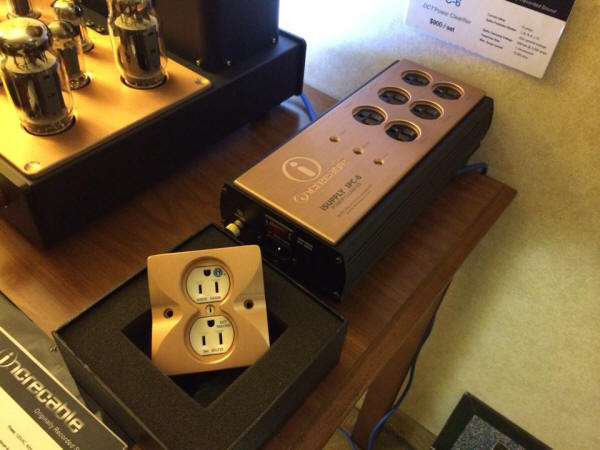 Pete Davey - from "Increccable". Wall outlet that will hold the cable weight, ingenuous design. IEH-2. Retail $180/set. Also, the IPC-6 power conditioner / distributor at $900. Look for an upcoming review on PFO!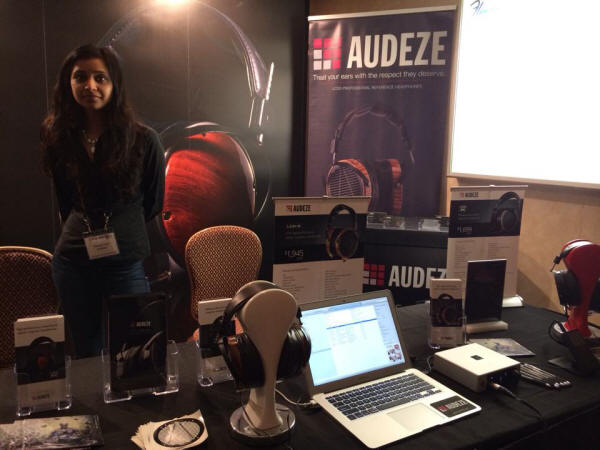 Pete Davey - wow, finally some headphones I can stand to listen to. Amazing clarity, dynamics and very comfortable. Great work.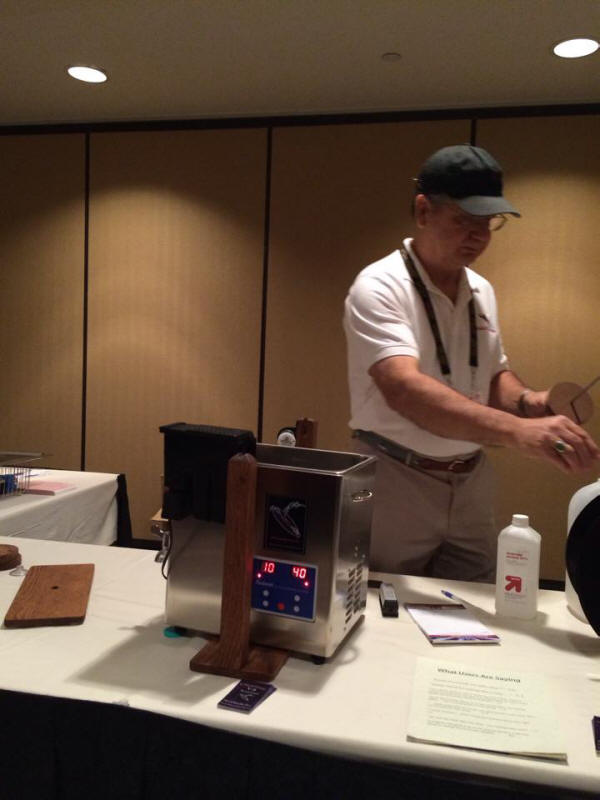 Pete Davey - Batch cleaning rather than one side or one record at once. Up to 8 at once! In 10 minutes. 10 or 12 inch sizes, too. Retail is US $1499.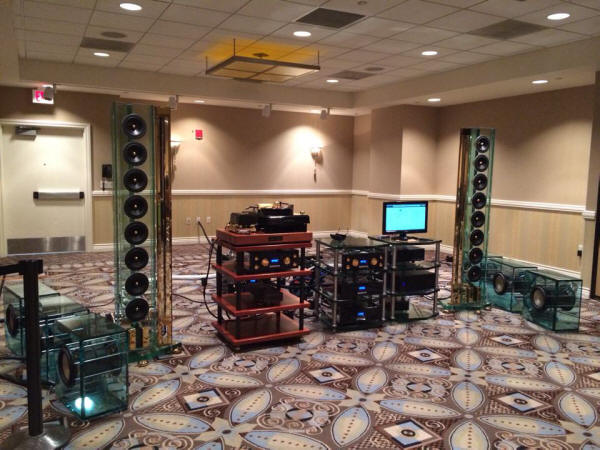 Pete Davey - perfect 8 "the force" US $350k accompanied with 4 subwoofers. Lloyd walker "black diamond" top of the line turntable. Amazing dynamics in this room!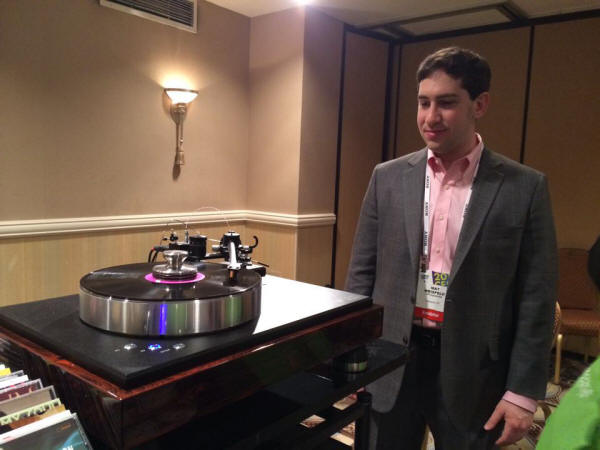 Pete Davey - The amazing VPI Industries Inc. direct drive "Classic Direct" in rosewood. US $30k. One off in this finish but I'm sure if you are nice to Matt he'll send you one.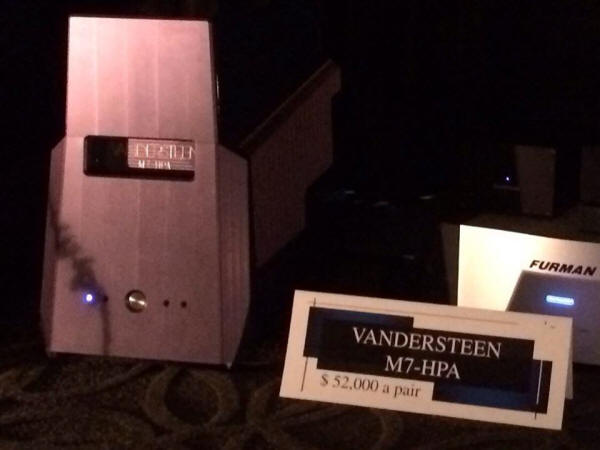 Adam Goldfine - Photo of the Vandersteen M7-HPA monoblock amplifier. $52K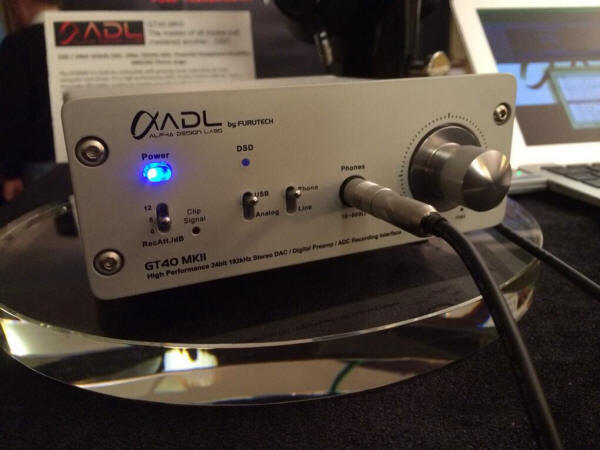 Adam Goldfine - The $729 ADL DAC by Furutech.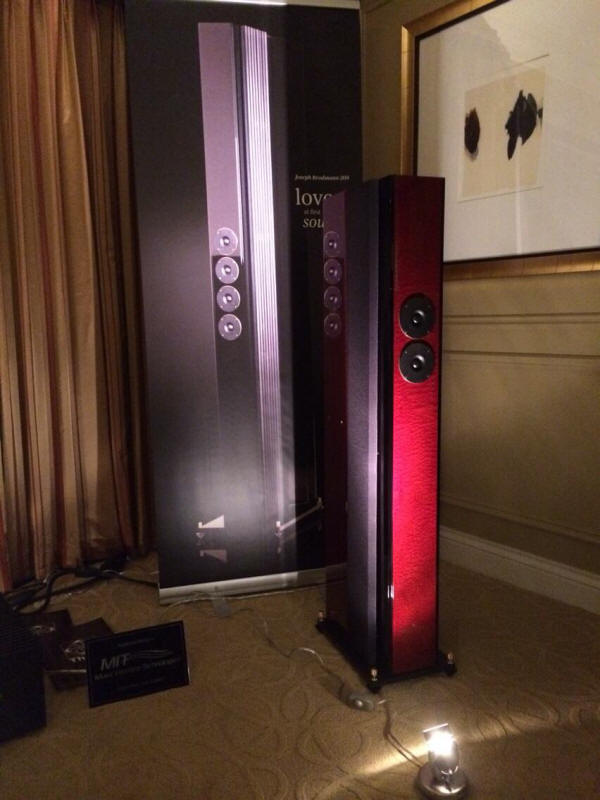 Adam Goldfine - Broadmann VC7 speakers, built by piano technicians in Austria. Musical! $24,900.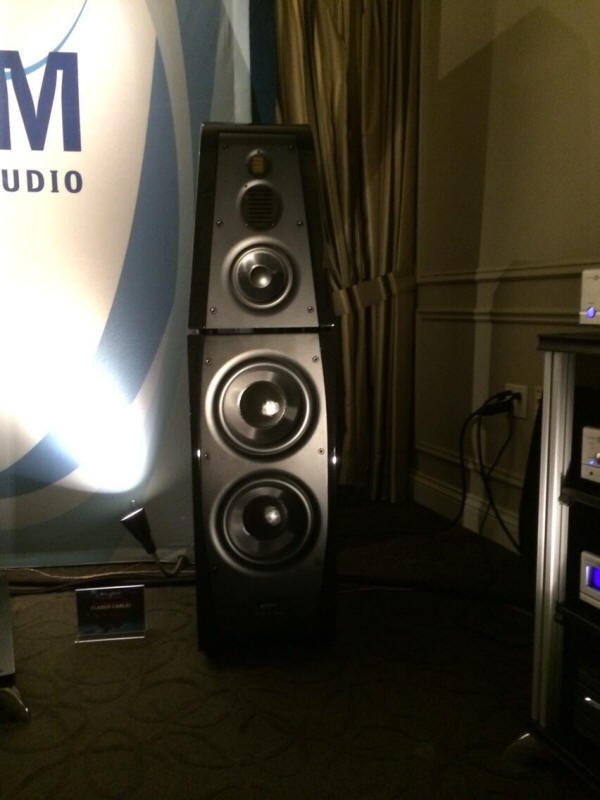 Adam Goldfine - The superb sounding Adam Audio Tensor Beta speakers. $35,000 a pair. Shipping in April/May.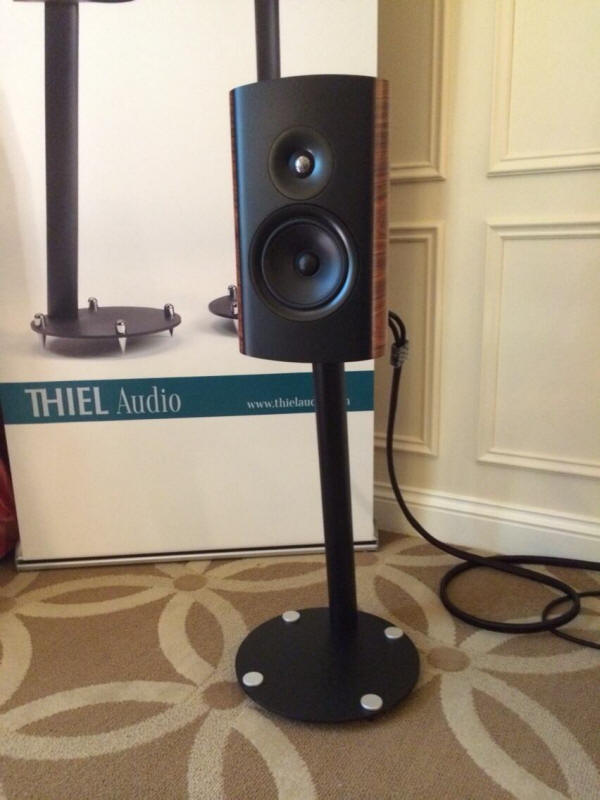 Adam Goldfine - New from Thiel, TM3 stand mounted speaker. $2999/pair, shipping this summer.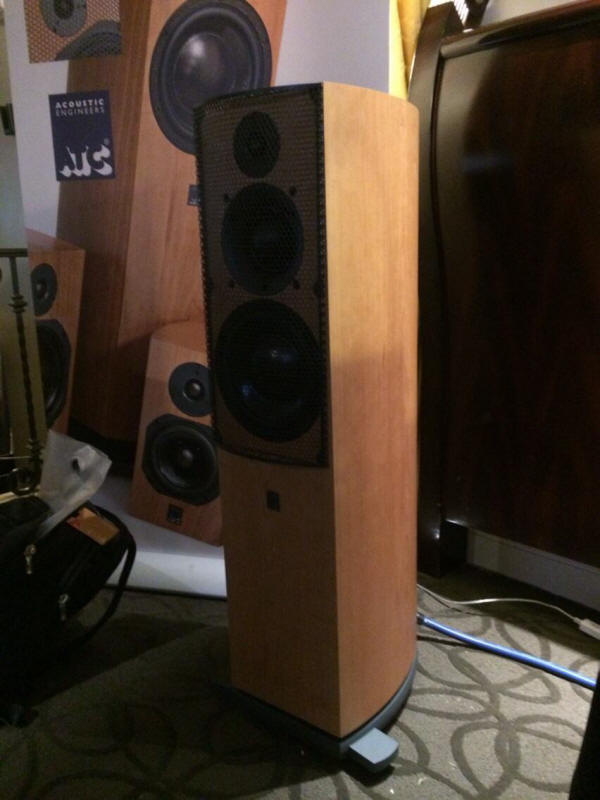 Adam Goldfine - ATC SCM40 v2 speakers. Incredibly open and dynamic. $5999, shipping now.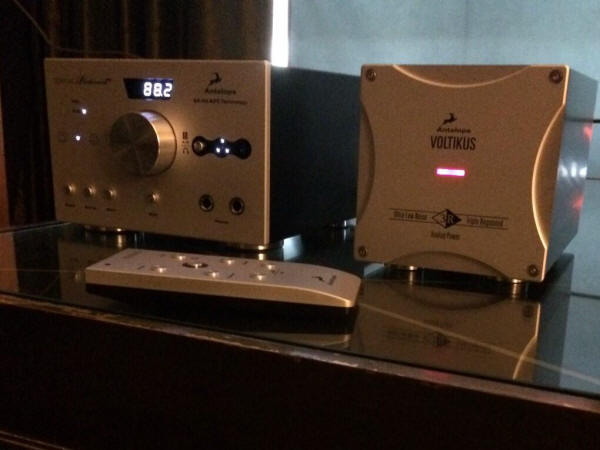 Adam Goldfine - New Antelope Audio Zodiac Platinum DAC. DSD2X, 192/24, clock input. Shipping now, $5500.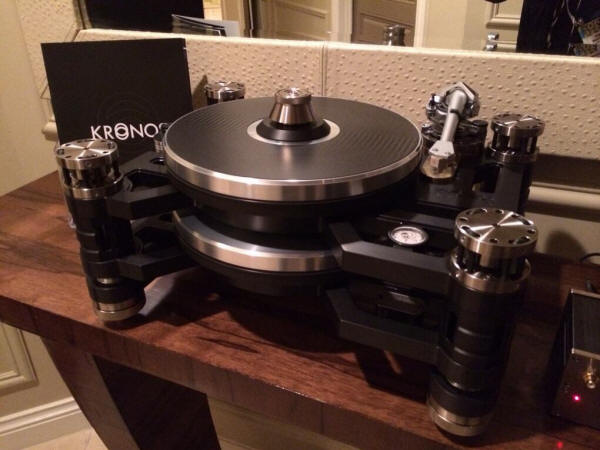 Adam Goldfine - The new, smaller Kronos counter rotating 'table. Shipping in March. $21,000 without arm.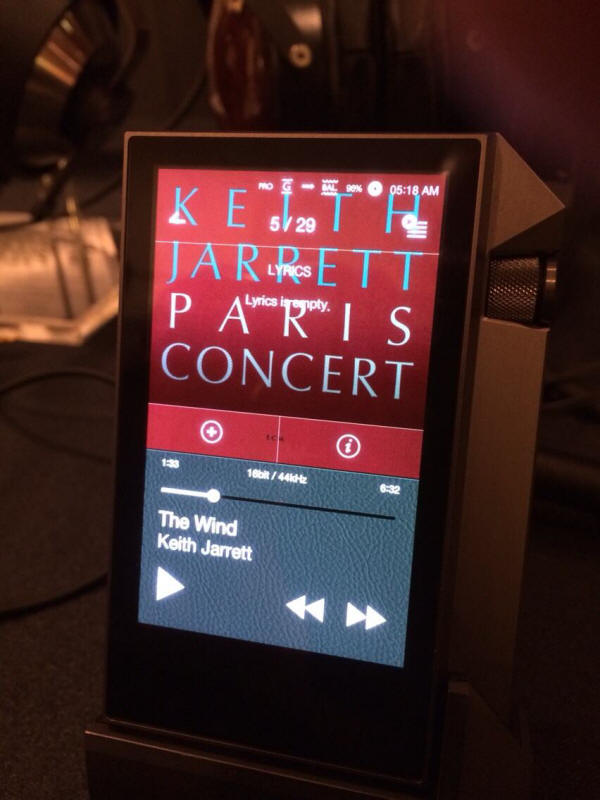 Adam Goldfine - Astell&Kern AK240. DSD2X, 192/24, WiFi, 256G internal storage. Shipping in March, no pricing yet.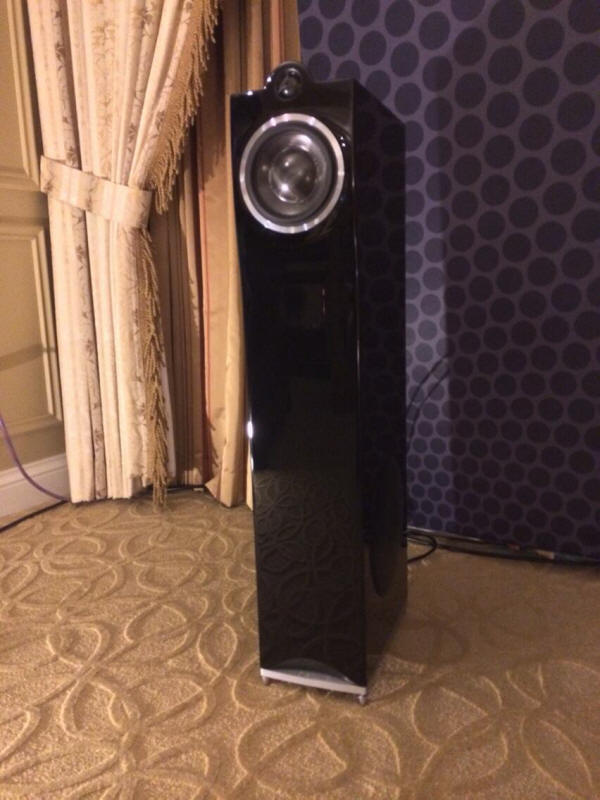 Adam Goldfine - Morel's new Octave 6 Limited speakers look good and sound terrific. Shipping soon, approx. $7K.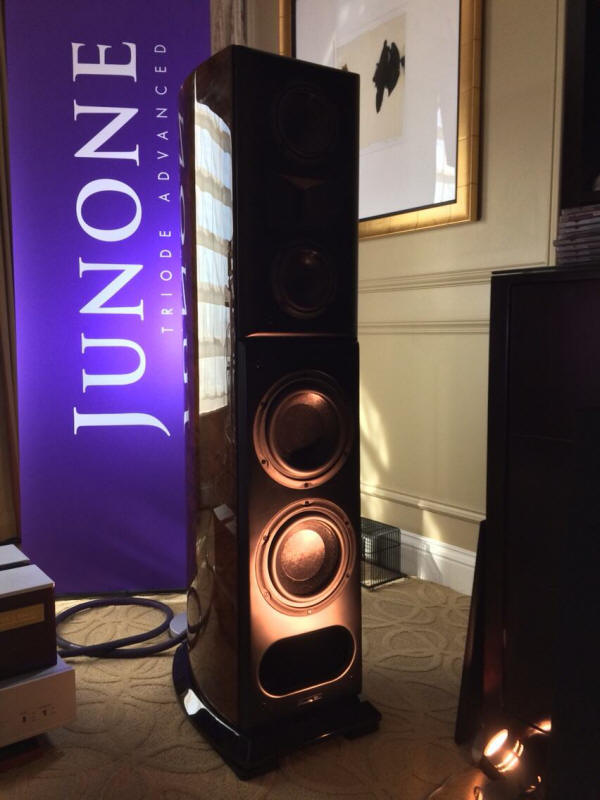 Adam Goldfine - Acoustic Zen Crescendo speakers now in Mk. 2 sound sublime. $18K, shipping now.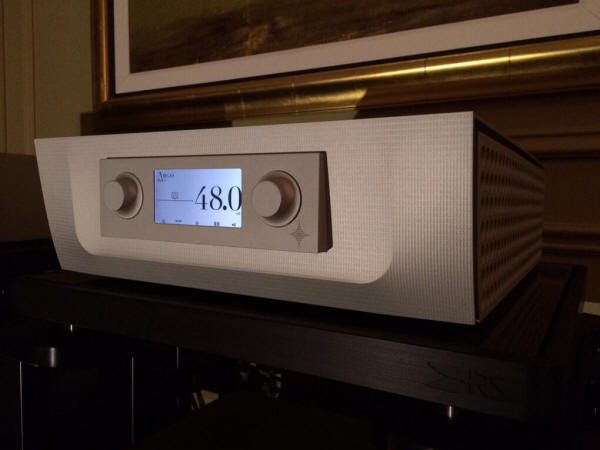 Adam Goldfine - Constellation Audio's beautifully sculpted 125wpc integrated amplifier, shipping soon. $20,000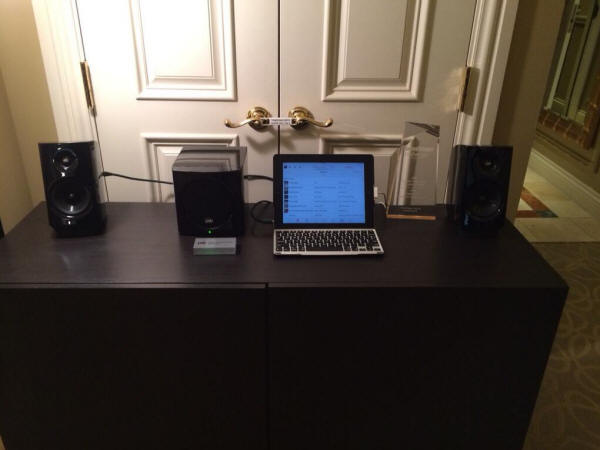 Adam Goldfine - PSB's sat/sub combo is the perfect desktop companion. $499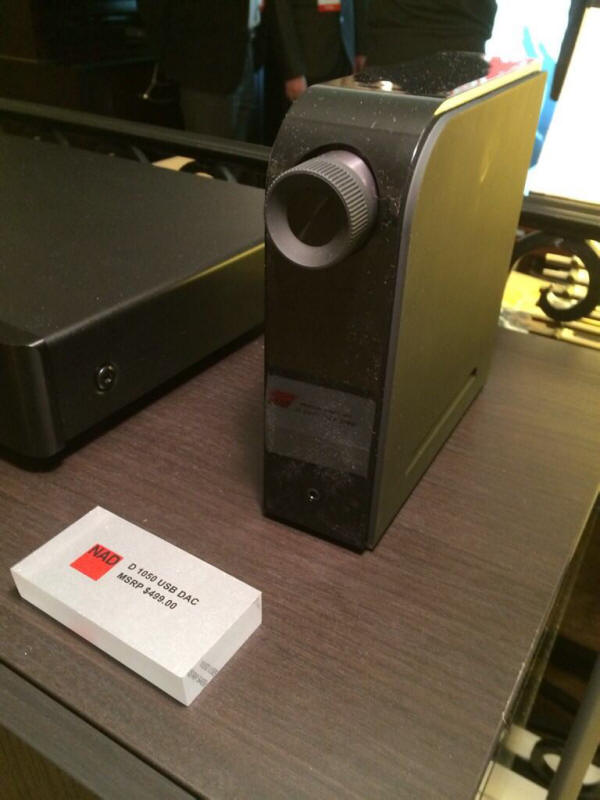 Adam Goldfine - Add NAD's $499 DAC for desktop heaven under $1000