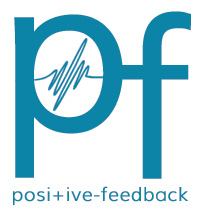 You are reading the older HTML site
Positive Feedback ISSUE 71
january/february 2014
CES 2014 - Part 3
by Myles Astor
Day 4 proved far less frantic (or frenetic) with the morning spent doing a little listening at The Show, a quick visit with a few software distributors and doing another CES/The Show wrap up for Peter Breuninger's AVShowrooms. After a quick bite for lunch, it was over to the Venetian to pick up an extra 12-inch VPI 3D printed arm and catch a few system that had missed earlier in the week. Big sigh of relief, show officially over and it's time for my annual CES ending celebratory meal at Wolfgang Puck's Spagos restaurant at Caesars Palace!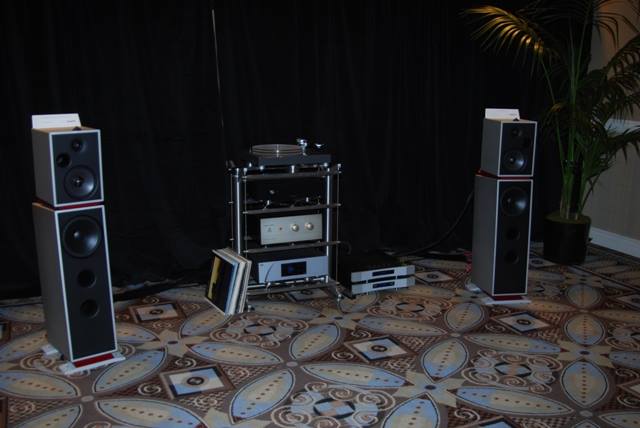 Audioarts of New York City had a second exhibit over at the Flamingo featuring more esoterica from Europe and Asia including the Stenheim Alumine 5 speakers. The Stenheim can either be configured as just the monitors aka Alumine 2 ($15,000) or combined with the bass module aka Alumine 5 ($50,000). I thought the "smaller" Audioarts system although just a little dry sounding, was a bit more enjoyable to listen to than the bigger Audioarts system at the Venetian. The sound here was smooth, neutral and detailed without that hyper analytical sound, grittiness and distortion of the big rig at the Venetian. Voices were cleanly rendered and low end was tightly controlled.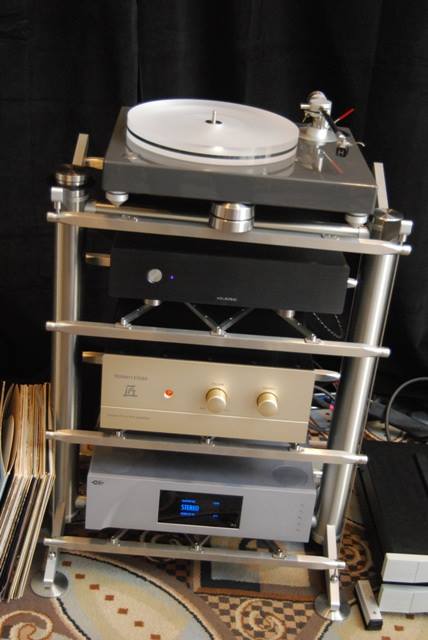 (top to bottom): Swiss made Holborne Analog 2 Mk2 turntable, dural pivot arm and MC-1 cartridge and RPA-3 hybrid phono section; Robert Koda Takumi K-10 preamplifier; and variable feedback, 100 wpc CH Precision A10 Stereo amplifier.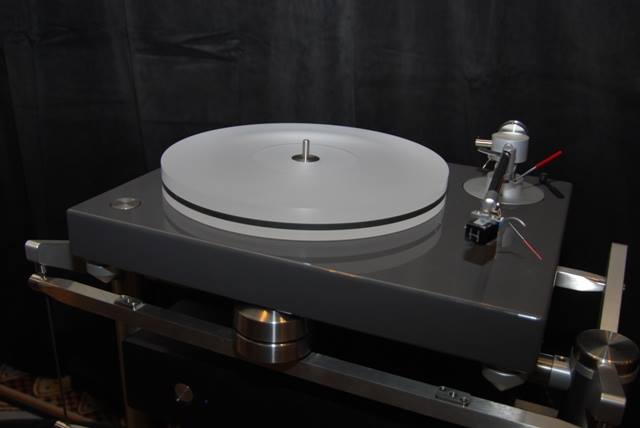 Swiss engineered Holborne Analog 2 Mk2 turntable.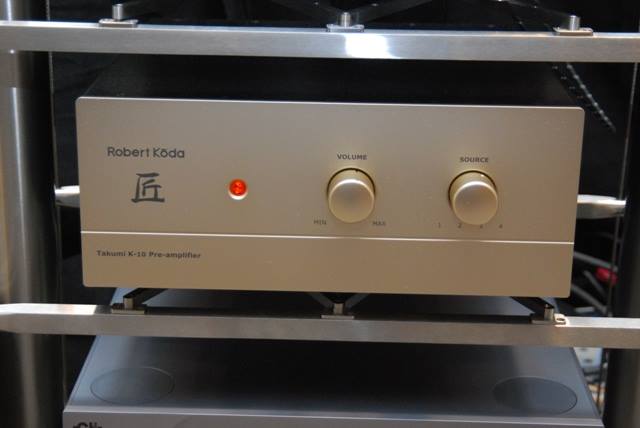 The much talked about $31,000 Robert Koda Takumi K-10 preamplifier from Japan. Key to the sound of Koch's preamplifier is a new inverted transconductance coupler solid-state circuit. No relays and minimal circuit board in the signal path and all silver wiring inside.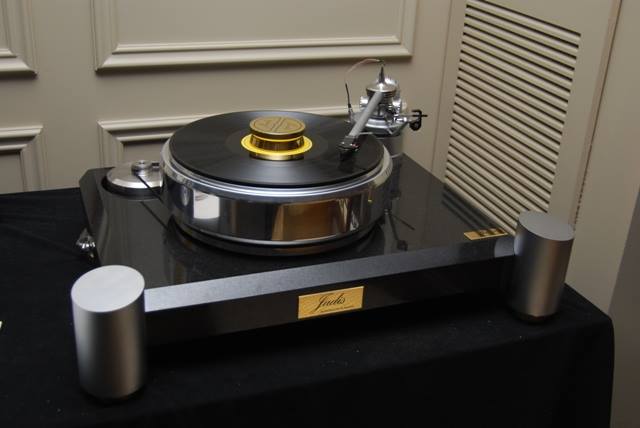 This is one room that I'm glad I didn't miss. The Bluebird Music room featured the $69,000 Estelon X Diamond speakers, the all out $86,000 Chord Electronics SPM 14000 Monoblock amplifiers and the brand new $59,900 Jadis Thalie turntable outiftted with a Transfiguration Orpheus cartridge. Now Chord has in the past always sounded bright, edgy, mechanical and electronic but clearly not here. The system was shockingly neutral and detailed with excellent control and resolution from top to bottom of the music spectrum. On my reference TBM recording Now, even the minutest details and softest shadings were immediately discernible with zero mechanical feeling or artificial edge. On the Telefunken recording of Bach's Quodlibet, each of the singers was cleanly separated and the vocalization and intelligibility was amazing. It's only a hypothesis but Chord is doing some very different with this all out, 1000 wpc, balls to the wall, attack on the state-of-art effort.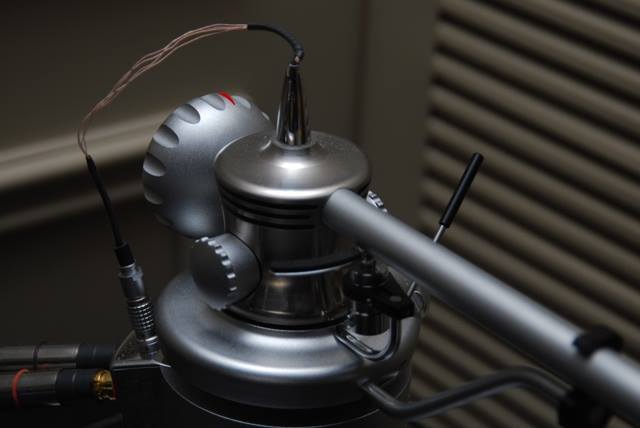 The Thalie table was designed to commemorate Jadis' 30 anniversary and was designed in part by Pierre Rifaud whose previous credits include designing a table for Micromega. Weighing in just short of 180 lbs., the base is carved out of granite.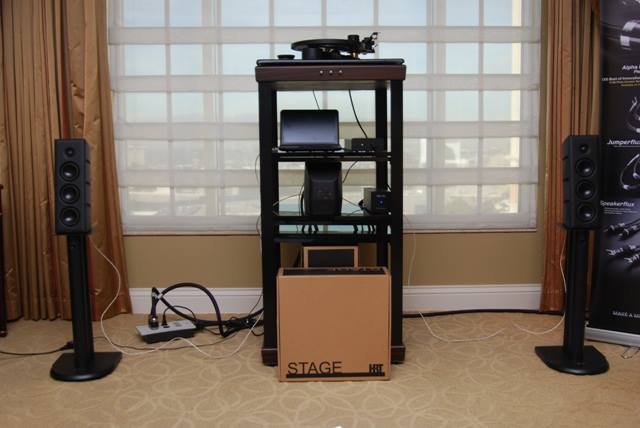 Not much information available on the $1500 Stage HRT system, but my ears told me everything I needed to know. The Stage system designed by Kevin Halverson consists of a box containing a built in DAC/amplifier/USB port (seen on the third shelf down) and the pair of speakers shown in the pictures. The amplifiers are optimized for the speakers and the sound was unbelievably good and well, belied its price.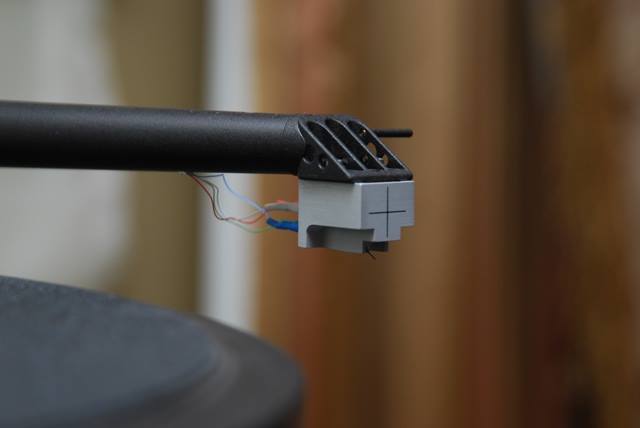 Kuzma's new $2250 CAR-30 moving coil cartridge. One of four new cartridges in the Kuzma line ranging in price from $1930 to $6550, the 30 (like all in the line) features 0.3 mV output voltage, 5 N copper winding and a microridge stylus.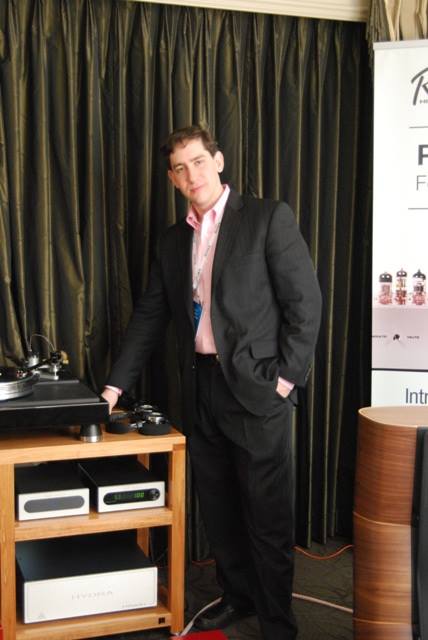 Mat Weisfeld, President for Life of VPI in the Rogers Audio room.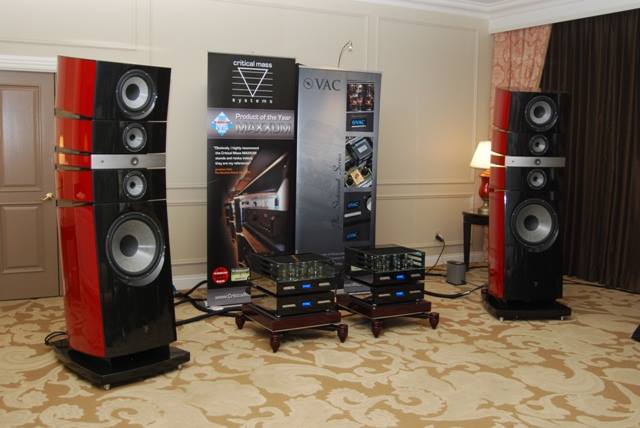 Top Twelve Sounds at CES and The Show:

1. Focal Grande Utopia EM speakers/VAC/Trans Rotor
2. Magico S5 speakers/Absolare/Allnic/Dobbins The BEAT
3. Estelon X Diamond speakers/Chord/Jadis turntable
4. Wilson Alexias/VTL/Spiral Groove
5. YG Hailey speakers/D'Agostino Momentum/Kronos
6. NOLA Metro Grande Reference Gold/Audio Research/United Home Audio
7. TAD Evolution speakers/Zesto/Merrill REAL
8. Raidho X-1 speakers/Rowland/Bel Canto
9. Devore Gibbon-X speakers/VTL/Well Tempered
10. Vienna Acoustics The Music speakers/D'Agostino Momentum amplifier/Feickert Blackbird/Axiom arm
11. Stenheim Alumine 5.2 speakers/Ch. Precision A1/Robert Koda/Holborne Analog 2
12. HRT Integrated system (one box electronics, DAC, streamer and speakers): $1500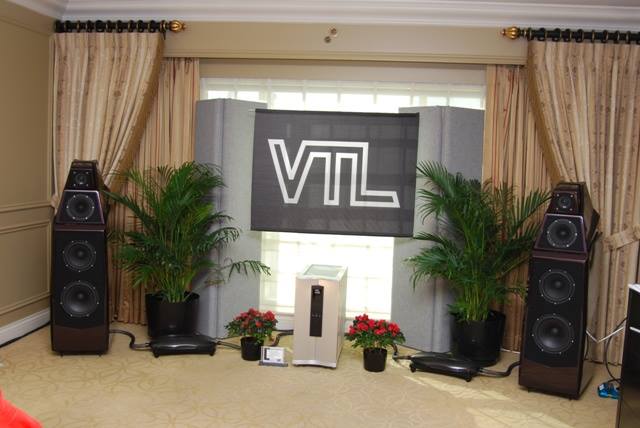 Twelve Products I'd Like to Bring Home with Me:

Wilson Alexia speakers
Magico S5 speakers
YG Hailey speakers
PASS 160.8 solid-state amplifiers
D'Agostino Momentum solid-state amplifiers
VAC 450S iQ vacuum tube amplifiers
Robert Koda preamplifier
Zanden Model 120 phono stage
AirForce 1 turntable
Axiom tonearm
SoundSmith SG-230 Strain Gauge cartridge
MIT Oracle SHO IC and speaker cable