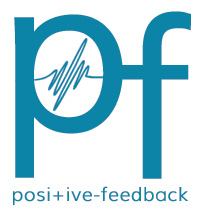 You are reading the older HTML site
Positive Feedback ISSUE 71
january/february 2014
CES and T.H.E Show Las Vegas 2014 - Part 2
by Steve Lefkowicz
Category 2 – Extremely impressive, but too expensive for me.
The exhibits in this category, are, very simply put, out of the price range I deal with at pretty much any level. However, these systems also, in some way, seemed worth the money, and show that if you want this level of sound, well, get out your checkbook. Some of these sounded great others showed great potential to sound better in a better environment.
Acoustic Zen, Triodeorp., Kronos
Acoustic Zen and Triode Corp. have exhibited together for many years now, and always put on a good show. Crescendo Mk2 speakers ($18,000) with Triode's Junone Ultimate preamp ($15,000) and TRX-M845 monoblocks ($22,500), and fronted by the new lower priced Kronos Sparta turntable ($21,500), sounded as good as they ever have.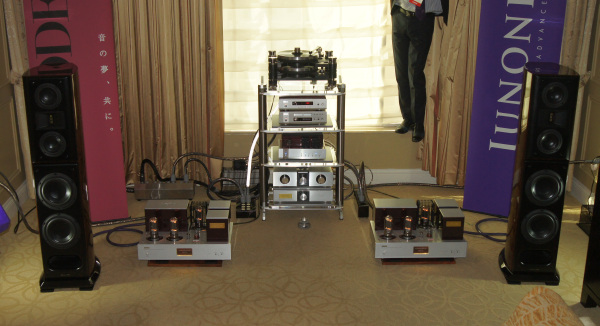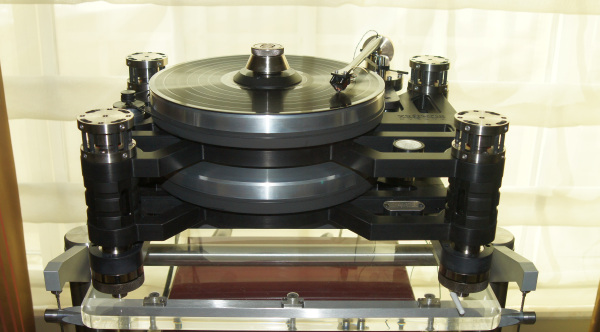 Devore Fidelity
I think I mentioned this in a prior show report, but I've never heard a system with DeVore Fidelity speakers where I wasn't totally impressed. This time around, showing the Gibbon X system ($12,000/pair) continued that streak. Honestly, I was hoping they would have the similarly priced Orangutan O/96 speakers playing, as I've wanted to hear those for a while. But the Gibbon X had the combination of beautiful sound with a degree of power and finesse that was downright inspiring. They exhibited with a Well Tempered GTA table and arm ($3850+$400 for the upgraded power supply), EMT TSD-15n cartridge ($1950), Auditorium 23 Homage step up transformer ($4995), AcousticPlan DigiMaster Tube USB DAC ($4750) with their PSU Power Supply Upgrade ($2000), VTL TL5.5 preamp ($9500) and VTL S-200 Signature Stereo Amp ($10,000), all nicely housed in a Box Furniture Company stand ($4410). Cables were reasonable priced offerings from Auditorium 23 and Audioquest.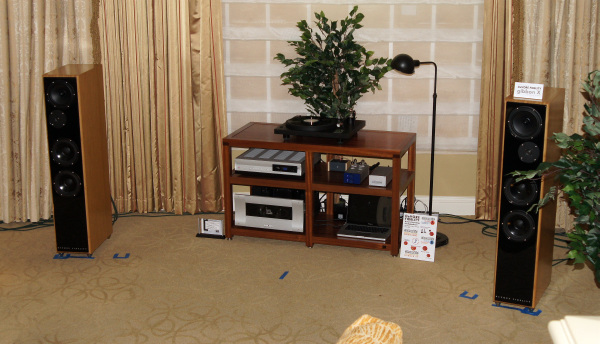 Here are the Orangutan O/96 ($12,000 on the right) and O/93 ($8400 on the left).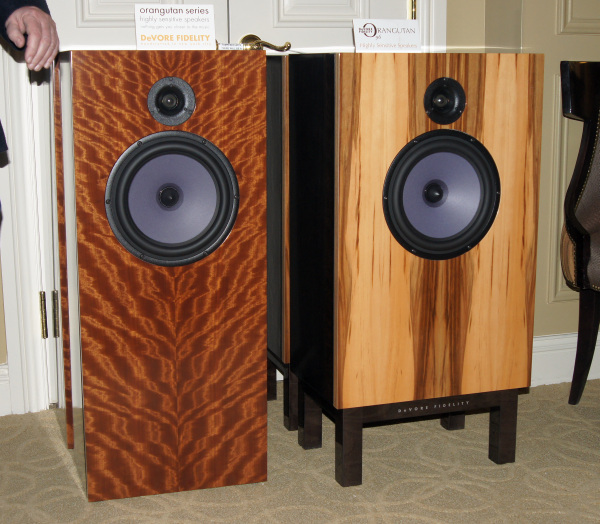 Genesis Advanced Technology
Have to honest here, that personal biases, even when known and admitted can still be an influence on one's opinions. Over the past many years, I've avoided offers to hear Genesis speakers, as for years, even dating back to the old Infinity days, I just never liked the sound of any of the speakers under Arnie Nudell's reign. But, knowing Genesis has been under the direction of President /CEO Gary Koh for a while now, I thought it was time to check them out. I am glad I did. The new Genesis 4 ($45,000) was plain brilliant. Delicate, powerful, detailed, musical, and just plain fun to listen to. No hint of the overly bright, aggressive sound I always heard in older Genesis speakers. The rest of the system was pretty impressive too; Roksan Xerxses 20plus turntable ($6300) with Artemiz tonearm ($3750), prototypes of Genesis own Muse Music Source ($15,000) and SMc-1 preamp (with phono, $15,000) and a pair of Genesis GRA1440 monoblock amps ($22,000/pair). Cables were all Genesis' own too, priced in the $2000 to $3600 range.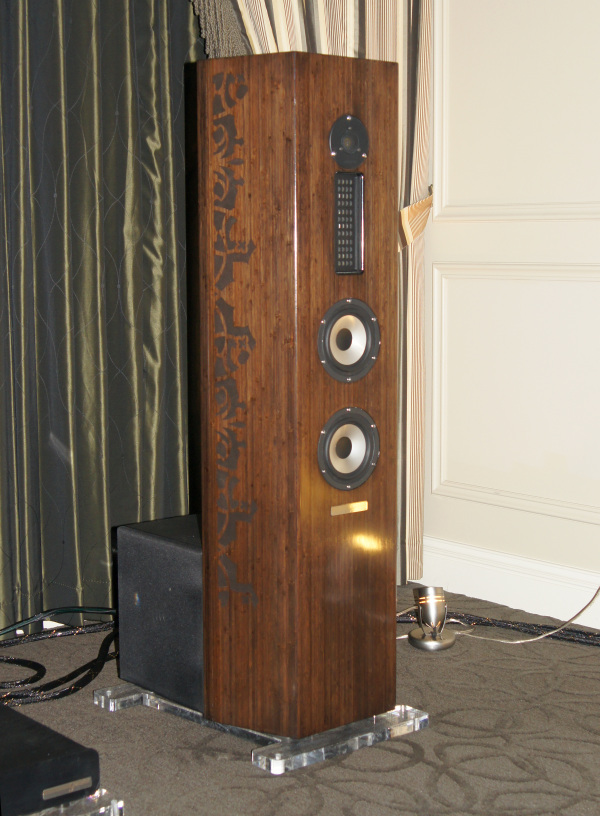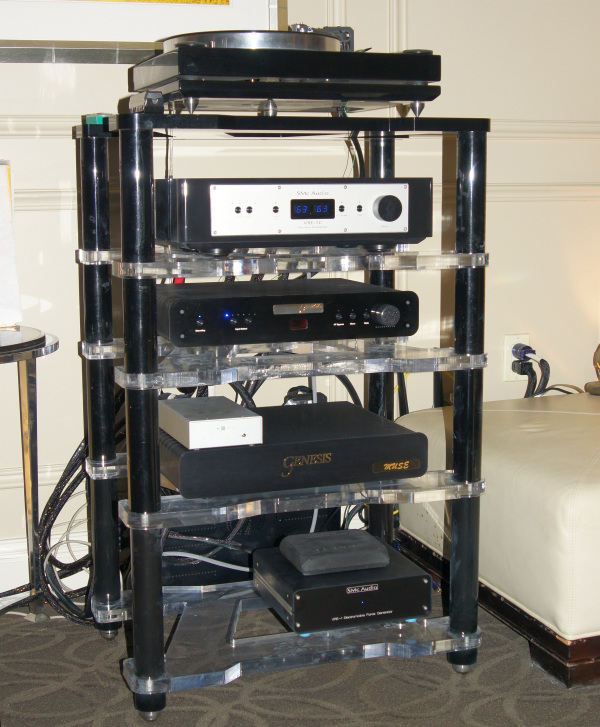 Joseph Audio, Bel Canto Design, Cardas Audio
I don't give a "Best sound at the show award" like some show reporters do, but if I did, I'd be hard pressed not to give it to the system setup by long time show partners Joseph Audio, Bel Canto Design and Cardas Audio. The new Pearl 3 speakers ($31,500) are simply some of the best speakers I've ever heard. Driven by Bel Canto's new Black series of electronics (and connected by all Cardas Clear cables) the sound snuck up on you. It wasn't an immediate "WOW, Holy S%$T" presentation, but rather, after a few minutes, even under show conditions, you simply forgot about being in Las Vegas, forgot about the crowds (or lack of them), forgot about your schedule, and then just realized you sat there, listening to music, and loving it. As rushed as I was, I went back a few times just to listen some more.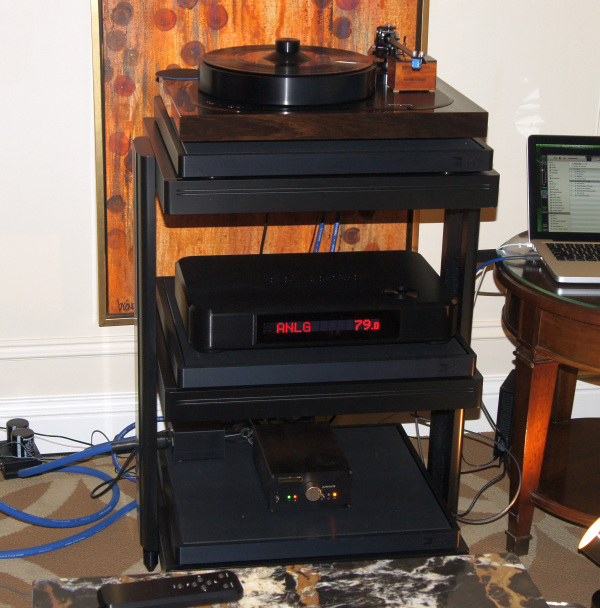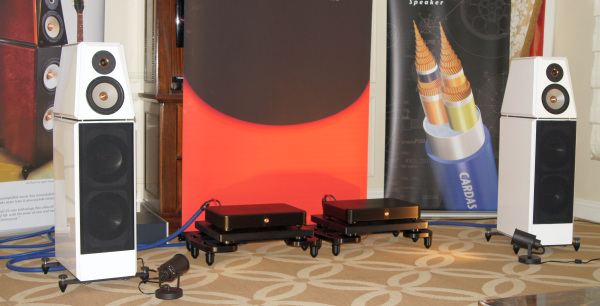 But then, they were also showing their new smaller stand mounted Prism ($3699) that sounds surprisingly close to my recollection of the much more expensive Pulsar system. I didn't get much time to listen to these, but from what I heard, they were sweet!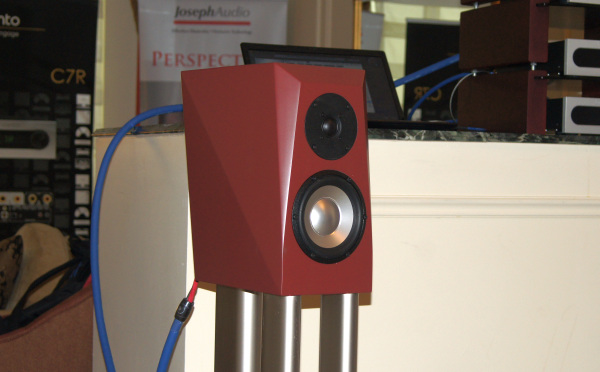 Lawrence Audio, Jeff Rowland
Lawrence Audio was another of those brands that, in the past I tended to skip by. There was just something about their designs that didn't appeal to me. I decided to make a point of hearing them and giving them some time this show, and it turned out to be time well spent. Driven by a Jeff Rowland Continuum Integrated Amp and Bryston Digital player, the Lawrence Double Bass speakers ($28,000) disappeared and all that was left was the music; big, transparent, glorious music.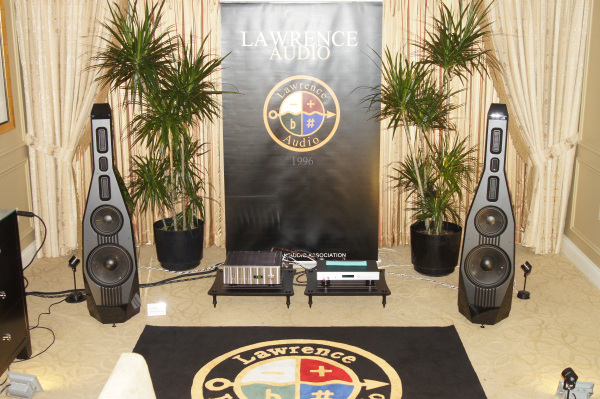 Marten
What can you say when sitting in front of a huge $450,000 speaker system? Especially one that actually looks and sounds like somehow it might be worth it? I was so amazed by the sound of the Marten Coltrane Supreme 2, that I totally forgot to even check what other equipment was in the room. I already think of Marten as one of the very best brands on the market (from my experiences hearing their lower priced offering in the past, especially the $15,000 Django XL) What else can I say, other than anyone who considers themselves an audiophile or hifi enthusiast, should make an attempt to hear these someday.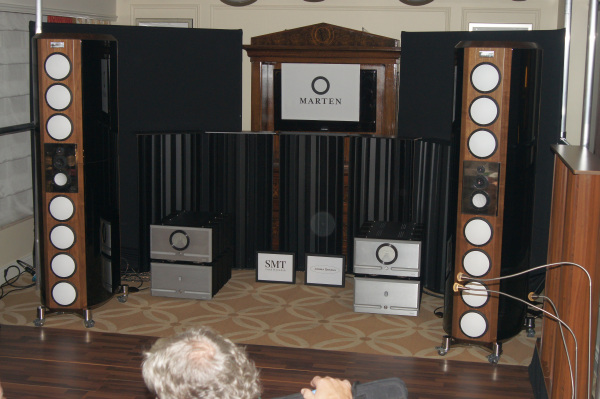 Nola
At $197,000 a pair, the Nola Concert Grand Reference Gold speaker was far from the most expensive I heard in Las Vegas, but still, that's more than any house I've ever bought. But again, I've been hearing Carl Marchisotto's speakers for about as long as I've been involved in audio, and I've never heard one that didn't sound great. As good as these were, they reminded me, made me glad, that the things Carl has learned that allows him to design a speaker like this, he uses to make his lower priced speakers sound better too.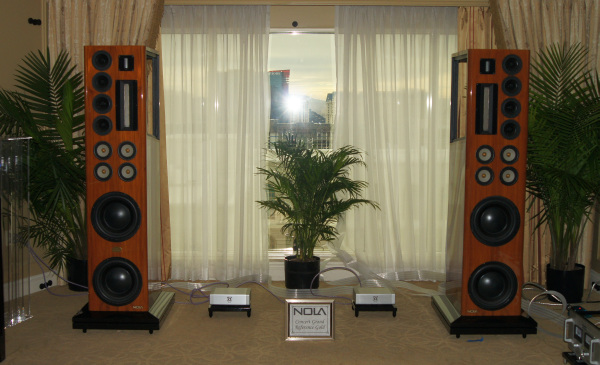 Pearl Evolution
Honestly, there was a bit a of language barrier here, as I don't speak Italian, and the one person from Pearl Evolution that was supposed to speak English didn't quite get my questions. So, I have no idea how much these cost. But, they looked expensive and actually sounded very nice. I hope they get a US distributor and someone at Positive Feedback gets to review them. (Just found out they are 10,000 euro, which is about $13,500)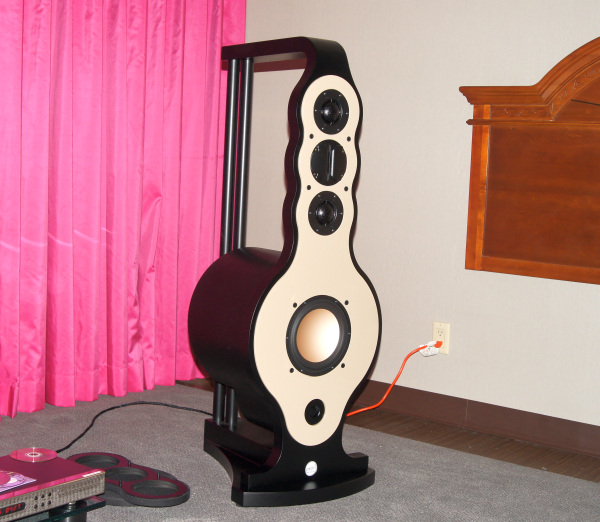 Perfect 8, VAC, Walker Audio, Stealth Cables
One thing that made this exhibit a little different than most, was that it was hosted by a customer of Perfect 8, who wanted to prove that you could get good sound at a show (at least that's what they said on their web site). In one of the large downstairs rooms at the Flamingo, rather than a hotel room or suite, it was an ear and eye opening experience. Swedish made Perfect 8 "THE FORCE MKII" glass cabinet speakers with six subwoofers (three per side, $325,000) were teamed up with the $105,000 Walker Proscenium Black Diamond V turntable, top of the line VAC electronics and Stealth Cables, and Perfect 8's all glass "The Rack" equipment rack. When I auditioned this system (same time as Myles Astor) the resolution and precision of the overall sound was stunning. At one time, listening to Myles' Speakers Corner LP reissue of Lou Reed's Transformer the sound was amazing, but Lou sounded like he was three feet tall. After commenting about that, Lloyd Walker made a very minor adjustment to VTA (very easy to do on his tonearm) and then suddenly Lou had grown to a good six foot tall (give or take an inch or two). Yes, really. Fun times.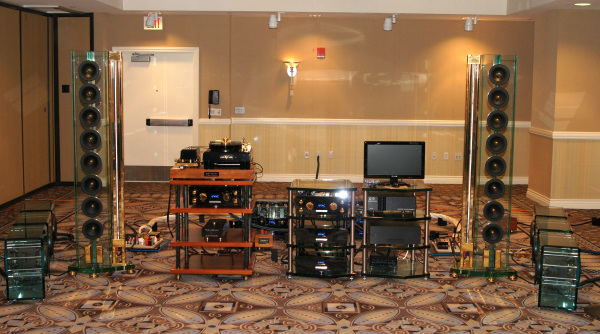 Here's Lloyd Walker making adjustments to his turntable.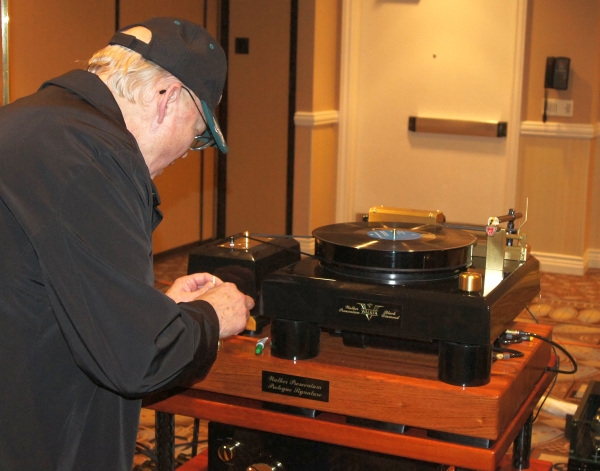 Zesto Audio, Tri-Planer, WyWires, Merrill-Williams, TAD
It seems praising the Zesto Audio, WyWyres, Merrill-Willams, TAD and WyWires room is becoming a regular part of show reports. This time was certainly not going to change that. Showcasing the a complete set of Zesto electronics, including the new Bia amplifier ($12,500 and praised by Bob Levi in Positive Feedback issue 70) along with their Leto Preamp ($7500), Andros Phono stage ($4300), into TAD Evolution One speakers ($29,800) and fronted by the Merill-Williams Audio REAL 101 turntable ($7200) with the Tri-Planer U2 Arm ($6200) and Dynavector V-1s cartridge ($5450), with everything hooked up with WyWires Platinum cabling, all I can say is, if I get lucky and hit the Lotto, I'll could end up with a system very much like this one.