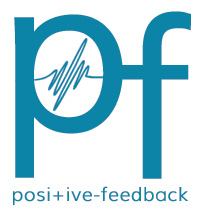 You are reading the older HTML site
Positive Feedback ISSUE 71
january/february 2014
These New Puritans, Field of Reeds
by Nicholas G. Taylor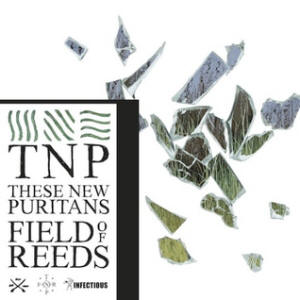 A band's evolution is, perhaps, their most exciting virtue. It's not hard to discover a new band, but finding one that continues to surprise and impress is extraordinary. Often a new band's first album is their strongest. They have their entire lives to write the first one. Later efforts tend to disappoint and fizzle or become redundant parodies as the time allotted for writing new material is limited, and cursory inspiration is pedestrian. For me, the pinnacle of musical discovery is finding a band whose first efforts are satisfactory but later releases surpass, surprise and evolve far beyond expectations. Radiohead, for example, are one of those few exemplary bands. Now with, Field of Reeds, so are These New Puritans.
Field of Reeds begins with "This Guy's in Love With You" featuring gentle chords from a quiet piano. That ominous and lonely sound is ripe with visuals like desolate shadows from dim streetlights. Minimalism has come to define These New Puritans and is featured pervasively on earlier releases Beat Pyramid and Hidden. With those releases, they preferred an aggressive approach to their music with little instrumentation and drums as the main focus. Loud taiko drums, sounding like bombs, played over other instruments and persistent lyrics like "we want war" gave the impression those words weren't hyperbolic chants, and they were actually preparing for war! Field of Reeds is far less threatening. Gone is the despotic angst of those previous releases and skillfully replaced with orchestration featuring strings, brass and synthesizes.
How does Field of Reeds minimalism sound exactly? There's much more going on in there and yet they sound more abandoned. Even with the band and orchestra playing, there's always the feeling of singularity from the instruments. Like the ancillary characters from a story, each instrument is accentuated and adds subtly to the dreamy effect of the music. However, the vocals are not in focus, opposing the instruments by being disguised and hard to understand. What is heard from the vocals is sung with such gloomy mystery the sounds are as unsettling as they are intriguing.
Field of Reeds is not like other releases from pop bands. This is not as much an album of songs but of movements. It's a symphony to be listened to as a whole, but admittedly there are a few standout songs. "Fragment Two" slowly builds from piano to vocals and finally organ, brass and infectious, head nodding jazz drumming. Fans of Tubular Bells or Phillip Glass should be ecstatic over "Organ Eternal." It's dizzying and creepy repetition of the organ also builds to a climax that reaches to ethereal levels influenced by none other than Miles Davis.
Fans of music with a strong sense of adventure should not overlook this one. I have a feeling it will be an underground classic.