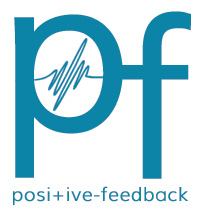 You are reading the older HTML site
Positive Feedback ISSUE 71
january/february 2014
Current Releases of Musical CDs and SACDs
by Karl Lozier
This issue includes the first non-Blu release of an opera in recent months, a late received holiday selection of appropriate "band" music plus a celebration of the female gender by members of that gender; plus a couple of others releases.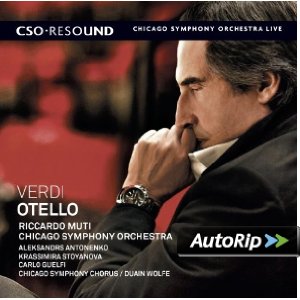 Verdi, Otello. Orchestra: Chicago Symphony. Conductor: Ricardo Muti. CSO-Resound SACD Hybrid 2-CSOR9011303
Verdi is usually regarded as the best and most famous makes certain there are melodic songs to be sung by a soprano and usually by a fine tenor as well. Personally I really enjoy his choral writings most of all. There is much to enjoy in nearly all of his operas, even the lesser known ones. Everyone has one or two favorites and Otello is one of the more popular ones. Try it and then if you enjoy it, there will be more of them that you can choose from. The vocalists are all good and I try to never rank them. As usual the chorus is excellent and like the orchestral players they are simply excellent and obviously well trained. The result is a predictable fine recommendation, though recently it seems to me that most choose blu-ray opera releases.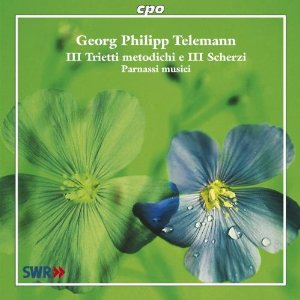 Georg Philipp Telemann. Parnassi musici (on period instruments). Margaret MacDuffie, violin. Matthias Fisher, violin. Takashi Ogawa, Traverse flute. Sergio Azzolini, bassoon. Stephen Schrader, Violincello. Ai ikeda, bassoon. Diego Cantalupi, Archlute. Martin Lutz, organ. CPO CD777301-2
With a wider range of styles, formats and instruments it is easy to see why Telemann was more popular than his main completion, Vivaldi many years ago. Pleasant and rather leisurely performances here are attractive and even relaxing here; an easy recommendation.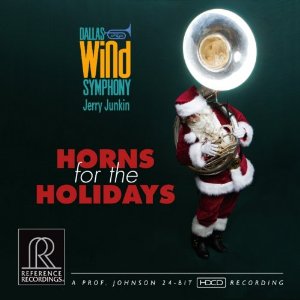 Horns for the Holidays. Group: Dallas Wind Symphony. Conductor: Jerry Junkin. Reference Recordings #RR-126 (24-Bit HDC recording)
Jerry Junkin and his group pickup where the famous Frederick Fennell and his ultimately deservedly famous Eastman Wind Ensemble left off due to the passing of Fennell and no more Mercury Living Presence releases. Junkins more "matter of fact" performances are good and pleasant though shy of greatness.
Lilith Fair. "A Celebration of Women in Music". Aricsta # CC07822-1900-2
Setting is a huge outdoor arena with various performers, mainly individuals. This recording obviously is written by women for women, and about women.