Strauss, Shostakovich, and More
by Karl Lozier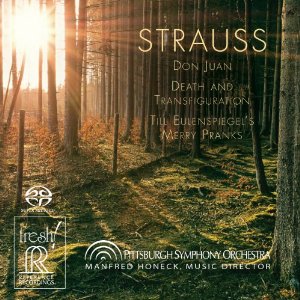 Strauss, Don Juan. Till Eulenspiegel's Merry Pranks. Orchestra: Pittsburg Symphony. Conductor:" Manfred Haneck. *Reference Recordings SACD#FR-707
This release is particularly nice and what many might believe it to be so very right for an excellent classical music recording. The reasoning behind that thinking is rather simple. The composer is quite excellent. Richard the more serious member of the famous Strauss family has a fine variety here. Included is the famous and very popular Don Juan with a number of passages that may sound very familiar to you. All in all an excellent easy to like composition. The "new" Pittsburg orchestra gets to show off here with fine leadership by Manfred Haneck. The performance and audio quality are both simply excellent even in the show off passages. Death and Transfiguration, as you might guess is rather serious music making. That is easily balanced by the cutesy Merry Pranks of Till Eulenspiegel. This is easily one of the top releases of the past few months and with the fine SCAD hybrid recording it easily rates as a top choice with no noticeable faults. Simply enjoy it.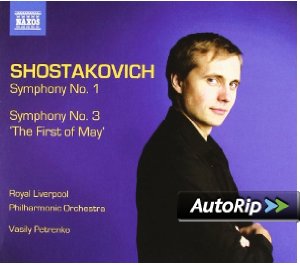 Shostakovich, Symphony No. 1 and No. 3. Orchestra: Royal Liverpool Philharmonic. Conductor: Vasily Petrunko. Naxos CD#8.572396
Regular readers of my reviews remember that I have often mentioned that the first symphonies written by most composers are generally thought to not be very good. Well, here is a first that is; in fact it is much better than the other composition on this recording, the third symphony by the same composer. The first symphony was used by Shostakovich as his graduation exercise. Fortunately famed conductors Stokowski and Bruno Walter liked it and performed it often and it became popular rather quickly. There is much outgoing variety and most listeners find many passages to be likeable at first listen. The performance is simply quite excellent here. In case you have not noticed, Naxos' recorded audio quality continues to be surprisingly excellent and definitely full range and low in any distortions. The audio quality holds true for the Third Symphony also. Unfortunately its inherent compositional quality and interest is a bit lacking. Do not worry; the first is worth the entire bargain price offered by Naxos. Though do note the impressive, in all aspects, choral ending punctuated by an audiophile pleasing bass drum thwack.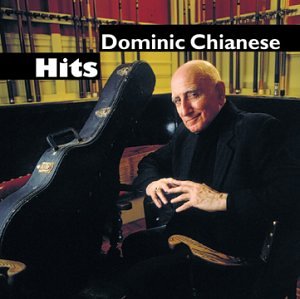 Hits, Dominic Chianese. Suite-102 CD
Here is another one. I do not know what to do or why I received it.
Very briefly. This is a collection of thirteen mainly pop songs rather pleasantly sung with a small backing musical group. If in the mood enjoy "For the Good Times", "Santa Lucia", "Ramona" and "Amazing Grace" plus nine similar others with very decent audio quality and male vocalist.
I have no idea how to obtain; try your favorite dealer.
Breathbox. Music by Antti Paslamen. And 3-row accordion. SIBARECORDS Hybrid SCD#1005
As time marches on, unexpected things such as recordings simply keep popping up without my always knowing exactly from whom or where. If this unusual recording with outstanding audio quality interests you, contact Kaiho Music at www.kaihomisic.com. Or www.siba.fl/sibarecords. I have not received any well recorded music played with any accordions in quite a few years. The great number of accordion players whether professional musicians or dedicated amateurs can rest happily now. Seemingly most everything connected to this unusually release is connected with Finish companies and natives. I need to make things very clear here. Not all of the ten listed/named selections on this release may be considered by everyone as music. Some of the outstanding playing is a master 0player showing how much can be done. Some of the ten listed compositions are almost teaching exercises, or "can you top this?" The easily recognized by all as musical or music are not all easily identified as to being so called "pop" or popular whether "closet" amateurs or seasoned professionals probably have to get a copy to satisfy themselves. Listeners may find some of the selections a bit much to handle and others to be simply beautiful.
Addendum for religious holiday music.
A personal buying tip for those who are interested in a bargain choice for music such as Silent Night, Jingle Bells, White Christmas and so on. The background for this suggestion goes way back even into the sixties with outstanding holiday season releases by Arthur Fiedler and the Boston Pops with Leroy Anderson's superb arrangements which are still being brought out at bargain prices with different covers. Poke your head into perhaps unusual places for old or updated releases and in particular if stated by RCA and featuring Arthur Fiedler and the Boston Pops. They are surprisingly excellent even now. There are varying titles but all I have run across have the most popular holiday songs on them. For the ultimate at this time I can suggest, as mentioned in an earlier column, the recent and finest version of The Nutcracker, titled "The Nutcracker and the Mouse King" featuring the Dutch National Ballet recorded on Blu Ray by Art Haus Musik.