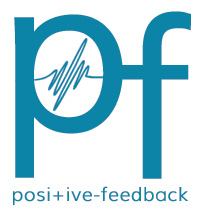 You are reading the older HTML site
Positive Feedback ISSUE 71
january/february 2014
Mike Wofford Solo, It's Personal
by Jim Merod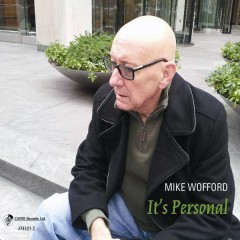 Considering Unwritten Postscripts
An accurate evaluation of the importance of pianist-composer Mike Wofford within the increasingly broad horizon of the jazz cosmos—his genuine importance to the west coast music scene, in particular—is difficult but not impossible. The difficulty resides with the fact that Mike Wofford is a uniquely private man whose modesty (and, I suspect, aim toward musical perfection) keep his remarkable artistry somewhat removed from the spotlight. In addition, more than almost any jazz musician I can name, Wofford's intellectual strength and curiosity stand side by side with his artistic energy. Writers that he has engaged include extraordinarily challenging authors such as Jacques Derrida, Nietzsche, Kierkegaard, and Plato. Doubtless that list is considerably longer, but my point is that, in Mike Wofford, one encounters a musician who many great jazz players have considered to be a "genius" as well as a mentor... for very good reasons (plural). Laudatory descriptions of this remarkable man's unique influence on other musicians, most of all upon those who've performed with him often, derive from a combination of sensitive musical intelligence and deep melodic and harmonic knowledge. Those who play with him routinely have noted his ability to hear what will (or what might and should) occur as they're playing. I can attest to witnessing dozens of occasions when Mike Wofford directed the feel and the dynamics of an evening's music at the keyboard with the most-subtle imaginable shifts of tone and emphasis—as if nothing much was happening when, in truth, his seemingly effortless but rare musical instinct lifted everything toward brilliance.
More than twenty years ago I was present for the bulk of three ongoing weeks of collaboration between bassist Charlie Haden, guitarist Peter Sprague, drummer Larance Marable and Mike Wofford. Those evenings were literally sublime, in no small part because of the astonishing sympathy among all four players, but in large part because Mike Wofford shaped frequently complex ensemble interactions with luminous delicacy. On another occasion, an apparently routine evening in which Wofford's quartet played for dancers at a downtown San Diego hotel, a potentially underwhelming execution of standards and medleys rose to a height of sustained, suave power that I can honestly affirm that I've never heard from any other great jazz pianist.
I have heard them all across more than sixty years of close listening. In fact, the virtually Shakespearian eloquence that Mike Wofford's playing accomplished on that otherwise ordinary San Diego evening in all probability did not seem to the pianist himself as extraordinary. Wofford's chops are so deep, his artistic taste so acute, that he creates masterpieces from fragments and interludes that others would approach perfunctorily. The truth is that Mike Wofford "hears" music as no other musician I've known. If I seem somewhat in awe of this man's exquisite artistic daring, knowledge, intellect and perfect command, it is an outcome of his rare subtlety.
Clarity and Appreciation
My good fortune to spend time in Mike Wofford's artistic universe has been a source of enormous delight. How many jazz musicians, of any rank, read the gnomic (sobering, problematic) texts of Jacques Derrida? Count them on one finger. Wofford is your lone example. Trumpeter Sweets Edison often read classic nineteenth century novels. Billie Holiday's favorite pianist, Jimmy Rowles , flirted with the mind-scrambling texts of James Joyce, only to wonder out loud where the answers to his riddles were hidden. Tommy Flanagan was smitten with several poets. Hank Jones read the Bible frequently. Stan Kenton once complained that Nietzsche was too difficult for readers jostled on long bus rides. Red Rodney liked detective thrillers and Wynton Marsalis read whatever Albert Murray put in front of him for several years in the mid-'80s. Who, among jazz players, ever grappled with Derrida, the dark prince "the undecidable?
Mike Wofford is the one ! Perhaps a well-cultivated philosophical disposition can be found at the heart of Wofford's art. In one form, at any rate, it resides in his recent solo album on Capri Records, It's Personal. Few things are as innately philosophical as a gifted pianist alone at a keyboard. Certainly Art Tatum's solo excursions are philosophically-nuanced musical documents. I regard Jimmy Rowles' solo recordings as special instances of the kind. And virtually all of Bill Evans' playing exemplifies self-reflection, a cognitive je n'est sais quoi. Wofford's graceful solo album here offers diverse forms of meditative exploration. But, beyond the scope of individual temperament, the essential fact of a serious artist's life and work depends on craft and its surprising outcomes, with self-defined standards of creative integrity that cannot be measured or fully comprehended by anyone except the artist, perhaps. Even that's uncertain.
The final assessment of art's greatness is its lasting power, its durability. Here's an example. Imagine the rigor by which the literally insuperable Michelangelo cleaved to the iconoclastic secularity of his visual outlook in a politically fractured Italy where his talent was called on, commandeered, and under constant siege. He painted the Sistine ceiling on his own terms though regularly berated for it, threatened and sometimes punished. Against odds that virtually no one—with a rare exception, such as Shostakovich—can fully imagine, he was steadfast in his vision. In the age of Savonarola's jingoistic, temporarily triumphant moralistic despotism, directed against the Medici's nearly overwhelming financial and political power, Michelangelo was an astonishingly stubborn visionary who bucked each assault against his talent. Alone with the blasphemous angels of his unswerving interiority, Michelangelo may seem utterly beyond our cultural era as an example of creative tenacity. He stands, however, vivid as an unsubordinated instance of the burden and improbability of unbroken artistic focus. Despite the first decades of the 21st century, poised to forget, obscure or soullessly emulate three millennia of civilization's artistic glory, the enduring brilliance of the jazz tradition (barely more than a century in its still-gestating achievements) increasingly appears as "the cultural bridge" between the beauty and power of a now "ancient" Analog Era and the technological speed and cultural transformations of our self-immolating Digital Era.
Our transitional cultural era badly needs stable models of intelligence, imagination and wisdom. Those fortunate enough to live close to the never-exhausted jazz tradition may well experience, in a variety of ways, an instructive turbulence and lyric inventiveness unrivaled in human history. The issue buried here is: how to widen the influence of that tradition? For playful and also constructive reasons, I'll suggest that the elder Bach inadvertently launched improvisational practices in his compositions with the "free space" of open credenzas. Louis Armstrong augmented that waiting power. Ellington codified ensemble melodic, harmonic and performance elan . And, for the sake of a necessary provocation, I'll assert that such meditative playfulness is beautifully explored in this gloriously mature album. Wofford's nod to Earl Hines carries Art Tatum's memory alongside it. His inclusion of the Strayhorn -Ellington masterpiece, "The Eighth Veil," recalls the most significant partnership in jazz history—a two member "institution" of unparalleled musical creativity spanning a half-century. Dizzy's "I Waited for You" is one of the essential ballads. Gigi Gryce's " Nica'sTempo " traces emotional mysteries inside harmonic codes that invoke melodic riddles. Jackie McLean's "Little Melonae " is a semi-miracle that, like Fats Waller's "Jitterbug Waltz," defies (or tricks) expectations. A gorgeous version of John Carisi's "Springsville ' adds luster to a magnificent set of solo performances.
No doubt the musical statement that lifts a deeply heartfelt set of meditations to its poignant height is the album's title song, dedicated to Mike Wofford's wife and musical partner, flutist Holly Hoffman. Note the somber gravitas and elegant lift that defines the song's recursive form... as if an insistent motif must and will, without interference of any kind, convey appreciation and love and perhaps that most personal of all emotions, profound gratitude. Linked to the buoyant "Cole Porter," which follows, Wofford's solo statements achieve their ultimate definition. Our era is shy about expressing sweetness, discrete tenderness and personal meaning without the self-protection of irony or defensive obliquity. Consider this album to be a high tribute to those who Mike Wofford adores and venerates. Consider how thoroughly our contemporary world needs just that warmth and care. Most of all, listen to this rare album. Listen to the opening three songs together. Then listen to the first four as a group. You're ready then to listen to the embrace created by the second and the third songs as a pair. Listen over and over. Do that.
When, with appropriate uplift, you fully "get' what's going on here—what's at stake: a spectacular composer's and pianist's humility and private lyric speech—then play this disc until you intuit, as seldom ever, how the art of caring lyric meditation is unconsciously transformed into multiple sinuous melodic forms. In our anti-heroic, much too farcical era, the fragile possibilities of human warmth and personal meaning are not inevitably prompted by the metrics of speech. They also rest within the hidden logic and calm intensity of tonal rumination. You must decide all this for yourself, if you have the time to lend such scrutiny. The richest outcome of the delicate, patient attention at the heart of this album approaches the mystery of attention itself: the beauty and incomprehensibility of consciousness, of experience and aging, of the difficult-to-reach wisdom of one man alone, sharing more of his inner life than most know how to accomplish. The purpose of great art is to reveal life's experience at its elemental core, with or without caution... to share transformative insight born of hard won conflicts and certainties.
Mike Wofford is a very special pianist. Listen to his inner depth here. Then listen again.