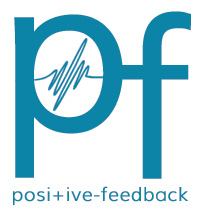 You are reading the older HTML site
Positive Feedback ISSUE 72
march/april 2014
Paraclete Recordings Brings Choral Recordings to NativeDSD Download Site
by Brian Moura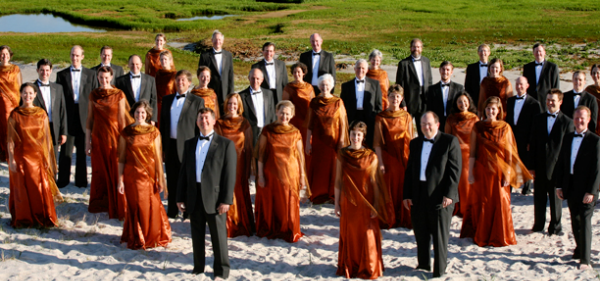 Paraclete Recordings, a classical and sacred music record label based in Orleans, Massachusetts, has released 4 albums of chorale music in Multichannel and Stereo DSD Download format in partnership with NativeDSD.Com. Paraclete Recordings is part of Paraclete Press. They note that:
Paraclete Recordings is committed to uncompromising quality and faithful interpretation in recorded sound. A conduit for artists passionate about pursuing beauty and truth through performance authenticity and compelling spirituality in the musical arts, Paraclete Recordings promotes and preserves the best of inspired works from Gregorian Chant into the 21st century. We are dedicated to providing the highest level of recording quality possible to allow transparency between performer and listener.
The music on the 4 new albums on the NativeDSD.Com site was originally recorded in Direct Stream Digital (DSD) and has been available for purchase both on Super Audio CD (SACD) disc and in MP3 digital download format from iTunes, Rhapsody and eMusic. Starting today, you can now download these albums in full Stereo and Multichannel DSD sound. The 4 albums available with DSD Downloads are:
Herbert Howells – Gloriea Dei Cantores (Paraclete GDCD053)
Chants of Mary, Gregorian Chants – Gloriea Dei Cantores Men's Schola (Paraclete GDCD055)
Sacred Songs of France, Volume 1 – Gloriea Dei Cantores (Paraclete GDCD056)
Chants of the Holy Spirit - Gloriea Dei Cantores Women's Schola (Paraclete GDCD057)
NativeDSD.Com is a co-op web site that features Stereo and Multichannel DSD Downloads of albums originally recorded in DSD. The download files are developed from the original DSD Edit Masters provided by each record company, providing music fans with a true master tape experience. Commenting on the DSD Downloads available on the site, the NativeDSD.Com staff says:
"If you are tired of listening to compressed audio and your desire is to instead play uncompressed, original recording quality sound, this is your one stop shop. You will find detail in the music you were never able to hear before. Record Labels on the NativeDSD.Com co-op web site offer a focused resource for natively recorded stereo and multichannel DSD studio masters. Tagged music files come along with artwork and booklets."
With today's addition of Paraclete Recordings, NativeDSD now hosts 170 DSD Stereo and Multichannel Downloads from 5 music labels: Channel Classics, Channel of China, Cobra Records, Sketti Sandwich Productions and Paraclete Recordings. The NativeDSD team is working with several more record labels and plans to add more albums recorded in DSD for download in DSD Stereo and Multichannel sound in the near future.
Paraclete Recordings
http://www.paracletepress.com/digital-downloads.html
NativeDSD.Com
Paraclete Recordings DSD Downloads Section of NativeDSD.Com
https://paraclete.nativedsd.com/
New DSD Downloads from the critically acclaimed Gloriae Dei Cantores choir