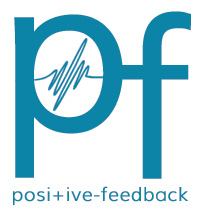 You are reading the older HTML site
Positive Feedback ISSUE 72
march/april 2014
Musical Impressions: Analogue Productions New Reissues of the RCA Living Stereo Series, Scheherazade and Respighi/Reiner/Chicago Symphony Orchestra
by David W. Robinson
[Photograph and image processing by Robinson]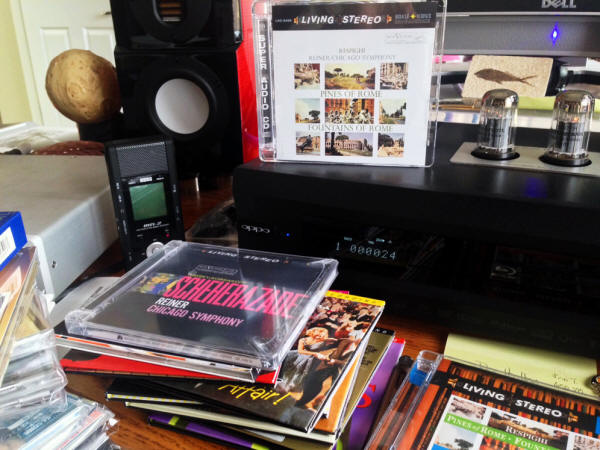 I just received the new Analogue Productions SACDs of two of my favorite titles from the RCA Living Stereo series: Respighi's Pines and Fountains, and Rimsky-K's Scheherazade. Both are truly brilliant recordings from RCA's "golden age" of classic recordings, with the rightly beloved Reiner and the Chicago Symphony Orchestra doing masterful performances. Originally released in 1960, they were reissued by the BMG in 2005, in hybrid stereo and the heretofore publicly unheard original three-channel source.
The good news is that Chad Kassem's great team at Analogue Productions has re-mastered these titles, to our notable advantage. Could they surpass the vintage 2005/2006 re-mastered SACDs from BMG/RCA?
My initial listening to the stereo layer was on my ModWright tubed Oppo BDP-105. It fed the ModWright KWI-200 integrated amp, to the Evolution Acoustics MMMicro One speakers, courtesy of the very fine Skogrand SC Purist Ignis reference loudspeaker cables. My initial impressions are pretty clear: the new Analogue Productions RCA Living Stereo SACDs are definitely an improvement over the older BMG RCA SACDs. In fact, there's no doubt about it in my listening sessions. Careful comparative listening reveals that there is a better sense of space, more detail, and deeper, richer lower frequencies. The woodiness of stringed instrument bodies… the sense of reeds, brass, and percussives… are all more obvious on the new AP SACDs. The older RCA seems a somewhat recessed, procrustean, and polite by comparison. The dynamics on the APO SACD are better, of a certainty, to my ears. There's also a more nuanced sense of correct presentation of the strings...real bows on real violins. This is a remarkable accomplishment...more than I was expecting when I ordered the AP RCA Living Stereo Series (both SACD and LP), frankly. I was thinking that this would be better… but this much improvement? No, I admit that I'm pleasantly surprised!
And remember: we're getting fresh re-masterings of the three-channel source tapes, as well.
Chad Kassem and Analogue Productions are taking some of the most significant treasures from our archives of classical recording masterpieces, and are turning them into new reference-quality gems. I hope that we see the DSD downloads of this series very soon.
Extremely impressive... this is a very strong recommendation of "BUY!" to our PF readers!