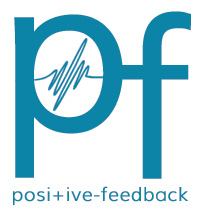 You are reading the older HTML site
Positive Feedback ISSUE 72
march/april 2014
Ataulfo Argenta: Espana
by Tom Gibbs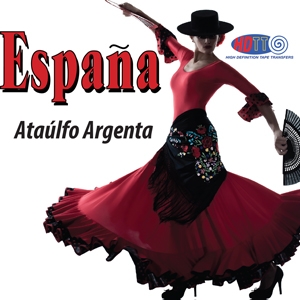 Music of Rimsky-Korsakov, Granados, Chabrier, Moszkowski and DeFalla. Ataulfo Argenta conducting the London Symphony Orchestra/National Orchestra of Spain; Decca recording, Gordon Parry, Engineer; 1956/57. 24/192 PCM High Definition Tape Transfer
I got my Linn turntable around 1990; only a few years later, the proliferation of 180-gram LP pressings started hitting the market, not the least of which were the Classic Records RCA LSC reissues. Having been so very impressed with the Classic LPs, I quickly started acquiring other 180-gram discs, and early among them was the Speaker's Corner reissue of this classic Decca Bluebook title, Espana. I was completely blown away by every aspect of this magnificent disc's presentation, and the Speaker's Corner reissue easily became my go-to demonstration disc in terms of incredibly natural sound and sheer dynamics. Argenta's definitive performances of these classic interpretations of the Spanish idiom from the golden age of stereo have remained my acoustic reference for both performance and sound quality ever since. When the analog big-rig got sold off ten years later, most of the high-dollar reissue LPs went on the auction block as well, with Espana among them. A couple of years later, I acquired the Decca CD reissue, but it was at best, a pale, shadowy comparison to the LP.
Let's fast forward to about five years ago, when I was able to get back into LP playback with a Rega P2 table outfitted with an Ortofon 2M Blue cartridge. Definitely not in the same league as the Linn/Signet combo from years gone by, but not embarrassed by it either—a surprisingly competent little analog system. Of course, I almost immediately sprung for a new copy of the Speaker's Corner Espana LP, but to my dismay, it didn't overpower my senses with the same sense of wonderment as the experience from twenty years ago. When I got into the whole music server thing a couple of years ago, I reached for my CD copy of this music to add to the system and it was gone—the revelation that most of my underachieving CDs sounded greatly improved via a decent DAC made this very troubling to me. Especially now – the CD had gone out of print, with available copies online priced pretty ridiculously out of my reach. I've been patiently biding my time, hoping that eventually Espana would be released as a high-resolution download, which even at 25 bucks-or-so would probably be more attractively priced than any second-hand CD would via Ebay or Amazon, with hopefully equally attractive sound.
Once again, Sheer Luck prevails!
As usual, I was reading through some of the updated content on PFO and came across David Robinson's bit piece about the DSD download of Mendelssohn's Fingal's Cave Overture from High Definition Tape Transfers—a site I hadn't visited in several years, and thought it might be worth a look, especially in light of David's flat-out rave regarding the sound quality. To my near-astonishment, one of the new releases featured on the site was none other than Espana—and while I don't do DSD yet, a 24/192 PCM version was available—for only 16 bucks! Talk about lunging for the buy button!
First off—the 24/192 version via my current HRT/Luminous Audio/Zu system is staggeringly good—it easily bests my recollection of this music via the Linn/Signet/Classe/Magneplanar combo from years past. I'm again just totally impressed by how good 24/192 files sound coming from the High Resolution Technologies Music Streamer HD via their dedicated ASIO driver – and I'm flabbergasted that HRT isn't screaming it to the masses from both their website and social media sites! Regardless, this magnificent high-res digital download of these classic performances is easily among the very best in my growing collection of 24/192 files and finally offers a truly stunning digital option to the LP.
Argenta died much too young, but I think that he'd be greatly impressed with the magnificent sound that HDTT has given to the crown jewel of his recorded legacy. Very highly recommended!
High Definition Tape Transfers
http://www.highdeftapetransfers.com