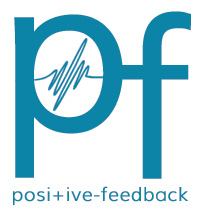 You are reading the older HTML site
Positive Feedback ISSUE 72
march/april 2014
Beck, Morning Phase
by Michael Mercer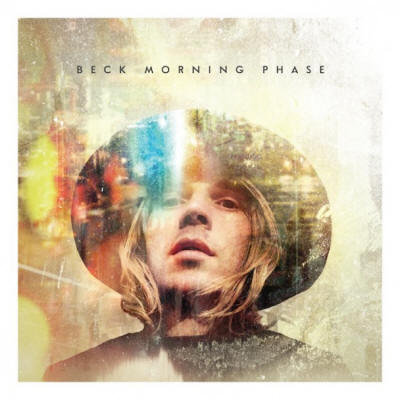 Beck's Morning Phase couldn't be more aptly titled. It's the perfect morning record. Seriously, while this may sound like poetic, waxing BS, its cascading string ambience sounds like a sunrise. It's wispy, easy-blowin, and airy: Quite airy. The opening strings in "Cycle" have this bright light to them. Then a guitar strum comes in and you could be listening to Sea Change Part II. I don't mean to diminish the new work, merely saying the mellow flow of the sounds and his vocals are soothing like those of Change. At least that's how it sounded to me, and I loved that album. It's one of my favorite Beck albums, right behind his Nigel Godrich-produced Mutations LP. Morning Phase is exactly what I was lookin' for from Beck this time. I'm sure others might've hoped for something else. But it seems timely. During these hectic times we need anything to help us chill that's not in pill or powder form.
This music is just like those substances. It's kicked-back and serene. "Morning" sounds just like the song title. Perhaps that doesn't make any sense, but its languid sound, rippled choruses, just sound like a breeze blowing over the porch when you're outside having breakfast with your lover. That's one of life's real treasures: Moments like that. This record is the perfect complement to times like those. Hell, this record makes me want to build more memories like the one I had in my head when I wrote that! There are no great musical changes here. Rhythm's aren't weaving and bobbin'. It's thematic, the LP. It's a body of work. It doesn't necessarily sound like a body of "works". I don't mean to imply it's monotonous either. This is part of the difficulty in writing about music. It's a battle sometimes to paint the image of sound! And when it comes to a record like this, as a writer—but music lover first; I'd rather just listen to the damn thing and beg my editor to give this the assignment someone else after I experience it! However, back to reality: Since I asked for the review, and it is my blessed job to do it – I don't see how a good portion of Beck fans could go wrong with this album.
It's everything I've mentioned: Breezy, liquid-like in its melodic presentation: The vocals are light-hearted pop, but far from superficial and boyish. At times he sounded like the twenty-first century Beach Boy on this record. With a touch of Richard Thompson, Ryan Adams (no, not the 80's heart-throb), and Calexico. Think wavy and lingering melodies, hovering vocals, soaring strings – with some very textural low-end string work, all framed with timid but tight drumming. The drums don't call too much attention to themselves here. Their more like another melodic element than a percussive one sometimes. "Blackbird Chain" is sonically reminiscent of Mutations. There's a touch more velocity in all the hits and the overall momentum of the song, though by no means does it stem beyond a mellow tune. I really don't mean to make this gorgeous LP sound like a watered down version of Sea Change. On the contrary: It sounds like the artist is in the midst of a healing process. Where Change was the glistening, sometimes depressing break-up record. Phase is the morning when he woke up and realized everything was going to work itself out. There's light there, some sunshine after all the gloom. And I didn't mind the gloom! Beck hasn't disappointed this reviewers ears yet, and It's been amazing watching (and listening, more importantly) to him mature. I feel like we grew up together in a way. Those of us that got caught by "Loser" in our youth never looked back. Morning Phase is a solid record that compliments Beck's list of already solid records. He's proved again he knows how to tap into emotion, but not beat you over the head with it. I could do many things to this album. One of them is get up, go outside and enjoy the sunshine! Enthusiastic thumbs up.