PETER DAVEY'S SYSTEM
LOUDSPEAKERS
Apogee Scintilla - 1 ohm model with all new ribbons by Graz. New steel stands fabricated by True Sound Works.
ELECTRONICS
Plinius SA-250mkIV amplifier and a BAT VK31-SE preamplifier.
SOURCES
Apple iMac 24" running Leopard and Frontrow/iTunes. Pop Pulse Digital conversion device handling the USB to SP/DIF duties. Assemblage D2D-I jitter reducer and up-sampler and an Assemblage DAC-3 fully balanced DAC.
CABLES
Furutech Evolution Series Power Cables, Furutech Evolution Series Speaker Cables (BiWire), Furutech Evolution Series XLR Balanced cables, PAD Contego digital SP/DIF cable, and CyroParts USB cable.
ACCESSORIES
PS Audio Premier power plant in Limited Edition black and PS Audio power ports.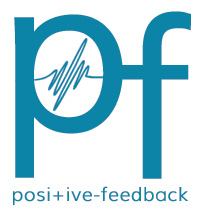 You are reading the older HTML site
Positive Feedback ISSUE 72
march/april 2014
gingko audio
Cloud 12
as reviewed by Peter Davey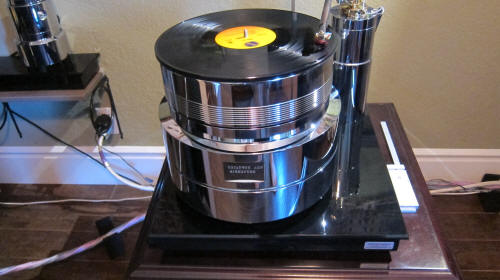 Isolation! Paramount to a decent turntable setup... There are so many things that can go wrong when playing back vinyl—cables pick up noise, cartridge loading off, shitty beer (ok maybe not), and VIBRATION! You know… what vinyl is made up of?
If you didn't know that, no worries, we all start somewhere. Suggest you do a bit of reading; it's a fascinating technology that was perfected decades ago. Ok, as usual, I digress, but it is important to learn how the technology works. The inverse to this perfect sound is making sure that NO alien vibrations are present. Is this 100% possible? Sure, all it takes is money. Isolated concrete turntable stand, magnetic levitation, it's ALL Been done. But, what if you don't have the house that can accommodate that? Or, what if you just want the icing on the cake?
Enter in the Cloud isolation system, by Gingko Audio. This affordable device is literally a platform with patented (rubber?) balls that sit in their own cavities, where a upper platform rests upon. This upper platform is where the turntable sits.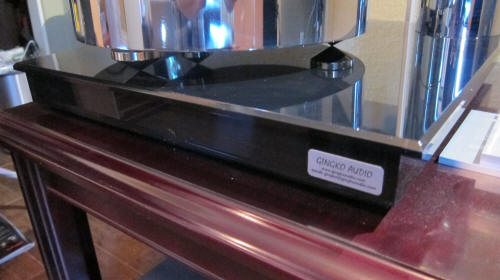 Not rocket science, but I'm sure a ton of homework went into the design. I've done some testing of my own and it's really amazing how well it works! The only problem is that it can really start to get wobbly, depending on the outside force of course. This is due to the nature of the design and totally intentional. It reminds me of the experiment I did while a child, throw an egg way high up in the air, and while catching it, move your hands down while catching it to give it a softer blow (trampoline effect I like to call it). The crazier the outside vibration, the more it absorbs it. This is all well and good, but with my particular turntable, extreme caution has to be exercised as the tone arm itself is only attached via a magnet, making it sway just as much! No biggie—the juice is worth the squeeze. Just be careful when bumping the platform!
So, what about-real world tests? Well, A-B is possible, of course, but you have to remember that once your table is on the platform, you really don't want to move it. My table, for example takes a lot of time to set up as the motor is separate, the tone arm is separate, etc. So, really, like I said, it's possible, you just need to listen without it for a while (which I've done) and then re-set up your table on top of the platform. Nothing like swapping cables! But, a very noticeable difference.
Better channel separation, smoother sound with less pitch variance, quieter background. All of those things possible with the cloud system. No matter what setup you have, be it entry level (we all had to start somewhere!) or HIGH END, this cloud system is a worthwhile investment. I cannot comment enough about turntable isolation. I only want to her the vibrations carved into the wax, not from Mother Nature.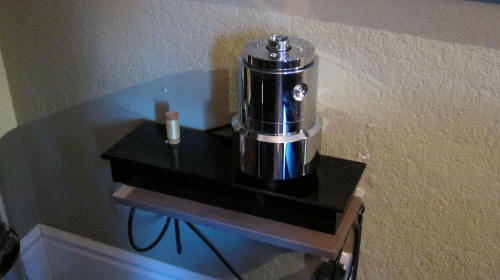 HIGHLY RECOMMENDED. The investment is minor compared to the benefits you get from it. Plus, working with Vinh Vu of Gingko is an absolute pleasure. This guy really knows his stuff and cuts out all of the BS. I seem to think of myself as a no BS kind of guy, thus I really appreciated it. He was also kind enough to include the motor platform, as I prefer to remote install my motor (connected via Kevlar string using a secret Micro Seiki knot method), so that it was height matched. Pete Davey
Gingko Audio
www.gingkoaudio.com