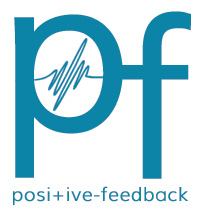 You are reading the older HTML site
Positive Feedback ISSUE 72
march/april 2014
Live-Wall by Bay Audio
by Andre Marc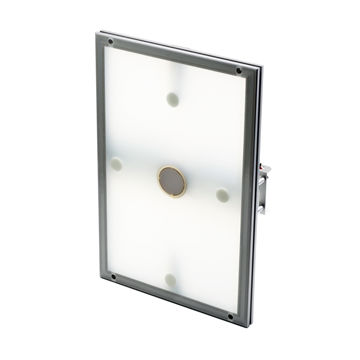 Bay Audio is a small company based in Poway, CA, approximately twenty-five minutes from downtown San Diego. They are not your usual high end audio company churning out box speakers, and fancy components with lavish faceplates. No, they mine a far more interesting area that was relatively new to me when I was contacted with an opportunity to do a profile of the company. In many ways what they do is far more challenging when compared to audiophile centric designers. Why? You are not supposed to see or notice their products. Got that?
That is right, their products are supposed to disappear. Bay Audio is the company behind Live-Wall in-wall speakers. They also produce specialized outdoor speakers under the Park Stevens brand, as well as sound bars and home theater speakers. You won't find their products in regular old stuff hi-fi shops. The products are available through an extensive network of resellers who specialize in high-level installations.
The Live-Wall speakers are, as you may have guessed, audiophile grade in-wall and in-ceiling speakers that are engineered to produce sound with no compromise, without taking up a single inch of space in the domicile. They also lend themselves perfectly to distributed sound throughout a house, which has become a very popular paradigm with wireless streaming devices being all the rage.
Let's face it, only a very small percentage of music lovers are willing to put up with huge, room-dominating loudspeakers that weigh several hundred pounds each. That is not even counting speaker cable and other related accoutrements. It is an inconvenience that can impose itself on a family's lifestyle, and quite frankly, many large loudspeakers are not very pleasing aesthetically, since function usually trumps form.
Bay Audio Live-Wall speakers are designed to be heard and not seen. But here is the thing; they are meant to be heard and enjoyed too. The main goal of the design team has always been to produce in wall and in ceiling speakers with NO compromise. Bay Audio's engineers have figured out a way to turn the surfaces of a room into speaker diaphragms. The company owns patents for their designs and says they are unlike any competitor's products. There is something about the elegance of non-localized, audiophile grade sound coming from an uncluttered, aesthetically pleasing environment that is easy to find attractive. Bay Audio has somehow found a way to straddle the line between great sound and and functionality.
I was able to arrange a tour of Bay Audio's facilities and was very impressed with the streamlined and orderly set up. Having visited hundreds of factories in a previous endeavor as a rep for a major pneumatics company and dozens more as an audio reviewer, I have a pretty good point of reference. The company is in the process of setting up a state-of-the-art home theater room, and is continuously looking to evolve their product line and expand to new markets.
I heard a demonstration of the Live-Wall speakers and came away very impressed. Shaking my head actually. What looked like wall panels were producing 3D, holographic, nuanced imaging that one typically associates with hyper-engineered monitors. The reference system included Pass amps, T&A electronics, and high quality cables. This certainly would have exposed any shortcomings in the product. I was also given a set of specially designed Live-Wall demo enclosures to take home. I drove them with my reference electronics, and again was impressed with what I heard. Several visitors were actually bemused when they were told the sound they were hearing was coming from an in wall speaker and not the floor-standers set up nearby.
Bay Audio is headed up by founder Ira Friedman, whose résumé in high end audio goes back to the early '80s. I asked Friedman about the origins of Bay Audio and a bit about his background. Friedman said, "I was the VP Sales and Marketing at Boston Acoustics from 1989 through 1998. When I joined the company, there were several architectural speaker models that had been shipping for several years. We had a dedicated sales manager for architectural speakers, and took the business quite seriously. In 1996 Boston Acoustics acquired Snell Acoustics, and I became president of this high-end speaker manufacturer. Snell sold to high-end hi-fi stores; these were the dealers embracing whole-house audio and automation. I could see a shift in the market away from retail sales, so we expanded the number of architectural solutions."
On founding Bay Audio, he said, "I left Snell (and Boston) in 1998 to start Bay Audio and to focus exclusively on performance-oriented custom installation (CI) dealers. The custom business was then expanding rapidly, and I saw a fragmentation between dealers concerned with quality, and those who were looking merely for sales volume. Every market has at least one CI dealer who prides himself on performance, and that's who Bay Audio targets with our product offerings."
I asked Friedman the origins of the in wall speaker market, and he noted "There's a lot of clamor about who originated the in-wall speaker business. In the early 1980's, innovative dealers were using 6x9" plate car audio speakers—primarily from Jensen, a/d/s and Boston Acoustics—for in-wall and in-ceiling applications. From that grew dedicated models from these companies, and others."
As noted, it is quite a technical challenge to design speakers that can be heard, but not seen. On this topic, Friedman said, "The invisible speaker category was fundamentally a challenge of imagination. Several companies have attempted the holy grail of architectural speakers: make them sound indistinguishable from a traditional speaker, but keep them hidden. And their efforts were, shall we say, lazy. Our approach was simple: we sought to build a traditional point-source, direct radiating speaker, but employ visual tricks to make them invisible. This led us to investigate flat panel transducers, which present enormous acoustic challenges. Rectangular flat panels create standing waves which amplify certain frequencies and cancel others. An untreated rectangular transducer is unlistenable because of these aberrations. Our patents are algorithms which overcome standing waves by physically distributing them through frequency-selective constraining areas, and through gating. The result is a tuned flat panel transducer with a frequency response indistinguishable from a traditional cone."
Bay Audio's approach is singular, and Friedman noted "We tune the transducer accounting for the mass added with a skim coat and paint. So we're not 'playing through the wall'; instead, we are the wall. This makes Live-Wall unique, and elicits a 'Wow, that's magical!' response from people who first hear the product."
I asked Friedman to summarize who their clientele is, and general costs involved in implementing Live-Wall. He observed that "Our Live-Wall invisible speaker business is driven by architects, designers, and clients who want great sound yet remain sensitive to their decor. Invisible speakers have been in the market long enough for users to have some familiarity with the category, however many consumers have had disappointing experiences with other brands. Then we explain how our Live-Wall speakers outperform most traditional architectural products. Live-Wall 1218 speakers with back-boxes run about $3000/pair, fully installed. The Live-Wall Sub, installed with a dedicated amplifier, runs about $3000 each."
Another category Bay Audio has been successful in "landscape" audio, and this market is catered to under the Park Stevens brand. I asked Friedman to go into detail about this side of the business. He noted "Park Stevens is our version of 'invisible' landscape audio. The same clients who want great hidden sound indoors appreciate great hidden sound outdoors. Our industry has been slow to understand this – witness the glut of outdoor speakers that look like, well, outdoor speakers. A beautiful home shouldn't have 'speakers' hanging from the eaves. It's unseemly. And our clients typically install high-end outdoor lighting systems—not Malibu lights—so it's a design error for a dealer to install Malibu-light style speakers in a home with fancy outdoor fixtures. Try explaining to a high-end client why their landscape audio system looks like cheap outdoor lighting—it's a tough sell."
Elaborating on implementation, he said, "Park Stevens speakers are small, architectural in shape, and can be mounted a variety of ways, from discreet under-eave placement, to virtually invisible. Unlike other outdoor products, the Park Stevens landscape speaker can be direct-buried in the yard, with a small Top Hat for environmental protection. It plays to 90dB 20 feet from the speaker—that's a lot of output – so it can be placed pretty far from the listening position, like in the bushes."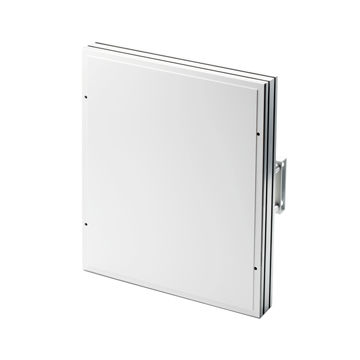 Friedman says bass freaks should take note of the two Park Stevens subwoofers: An above- ground and a below-ground model. Both play quite loud and low, and can be placed out of view. He commented, "I recently toured a client's waterfront backyard. He wanted club-level sound outside, with full coverage from his outdoor kitchen to his pool and lounge area. Our dealer used 16 satellites and 4 subs. Everything was hidden, and it sounded like a concert hall outdoors. The neighbor was so impressed, he wanted a system, too!"
Bay Audio impressed me with their approach and dedication to innovation. My factory tour was a real eye opener into a growing market segment. Good sound can be had without a change in lifestyle and imposing on the living space. Contact Bay Audio for information on resellers in your area.