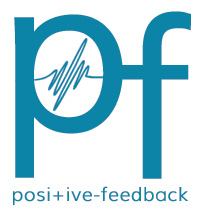 You are reading the older HTML site
Positive Feedback ISSUE 72
march/april 2014
Addendum to Paper or Plastic? Vinyl's Final Resting Place - MA Recordings Record Inner Sleeves
by Myles B. Astor
Everyone has at one time or another fallen prey to a never say never moment. My most recent gaff? Never, even in my wildest dreams, did I ever expect to write a follow-up to "Paper or Plastic? Vinyl's Final Resting Place: The Next Installment" (http://www.positive-feedback.com/Issue38/lp_sleaves.htm). In fact, I would have bet the house that the second installment of "Paper or Plastic" was the final word on the subject of record inner sleeves. Then that smug cloud was burst by Todd Garfinkle of MA Recordings at last years' RMAF.
Fueling MA Recording's foray into the world of record inner sleeves was head honcho Todd Garfinkle's decision to co-issue his recordings in both analog and digital formats. After carefully evaluating and weighing the pros and cons of currently available record inner sleeves, Todd decided to go in a different direction. In contrast to the commonly used rice paper-like inner sleeves, MA Recordings new inner sleeves (coincidentally made many years ago for laser discs but ultimately didn't sell because of manufacturing costs) are fashioned from two extremely soft, woven, synthetic polyethylene fibers that exhibit excellent tensile strength. These soft fibers also aid in trapping particles that otherwise might scratch the record's surface. In addition, this material's structure according to Todd, "allows the sleeves to "breath" thus making them ideal for use in humid climates."
What other advantages besides resistance to tearing and immunity to the growth of mold do the new MA Recordings inner sleeves bring to the table? First, but certainly not foremost, it's much easier to pull single sleeves from the package. Unlike rice paper-like inner sleeves, the MA Recordings sleeves don't stick together and slide out of the package in clumps. Second and perhaps most importantly, these new sleeves maintain their shape better than say the very popular Mobile Fidelity (that to be honest were meant to be used with those heavy cardboard inserts) and similar rice paper-like inner sleeves. There's none of that oh-so dreaded rice-paper sleeve corner foldover or "ruffling effect" caused by repeatedly removing and replacing the record back into the record jackets. (Note: the newer, slightly heavier inner sleeves used by Music Matters Jazz in large part solve that corner fold over issue that exposes part of the record to damage). Finally, the MA Recordings inner sleeves slide in and out of those annoyingly "tighter" album jackets far more easily than do the rice paper-like sleeves. The MA Recording sleeves main disadvantage? They don't have a "window" through which to view the record label like the MOFI, polylined paper sleeves, etc.
While the MA recordings are roughly twice the price of the Mobile Fidelity records inner sleeves bought in bulk, audiophiles should still consider buying a package or two with which to experiment. If nothing else, analog record lovers and collectors may want to store their most precious and irreplaceable LPs in the slightly more expensive MA Recordings inner sleeves. Highly recommended!
Order directly from MA Recordings: www.marecordings.com. Price: $33 for 50 sleeves.