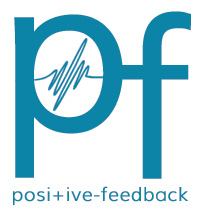 You are reading the older HTML site
Positive Feedback ISSUE 72
march/april 2014
together Pangea, Badallic
by Nicholas G. Taylor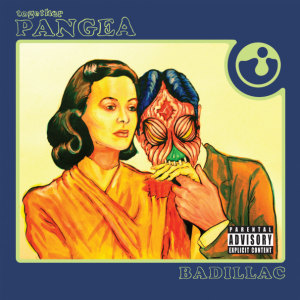 Garage rock, like satire, is not easily defined. There are basic elements to garage rock; fuzzed out guitars, aggressive lyrics and minimal production are the hallmarks. However punk and grunge, influenced by garage, also share these qualities. So is punk and grunge also garage? My confusion arises when trying to properly label a band and thus trying, in vain, to catalogue my ever - increasing record collection. Wasting time on the trivialities of cataloguing a record collection is silly, I know. But it's impossible for the thought to not cross my mind when I hear a great band like together Pangea (editor, the name's not a typo). Thankfully the music is strong enough I'm distracted from the contemplation. "Kick out the jams!" as the MC5 once proclaimed.
The garage revival has been going strong for quite awhile. Looking back, it seems bands like The Strokes and The White Stripes were the pioneers of what many thought was archaic music. Today, The Black Keys and Ty Segal are continuing the garage rock ethos with both commercial and critical success, and they're not the only ones. What separates together Pangea from the other bands is their music sounds squarely planted in grunge and punk while also being decidedly vintage garage rock. Badallic is together Pangea's third record to date, and it's a good one.
Badallic begins with a rollercoaster of a ride "Alive." Loud and incendiary feedback is always a good place to start an album. Once "Alive" gets going its multi-tempo, vertigo inducing, pace keeps the listener on edge. "Living a lie and you don't even care" is a fitting declaration, as the track never really takes flight. Oddly, it's the chorus where "Alive" shows its teeth with an insanely catchy riff. "Living to live and you're living to die." Most bands want to start their songs with the catchy riff or melody to engage their audience. together Pangea are more concerned with creating drama and it shows.
Badallic's second track "Make Myself True" continues where "Alive" left off with another slow building song minus the temp changes. Like "Alive" by the time the chorus kicks in you're on edge with riffs that are heavy and engaging… some of the most infectious I've heard in years.
Other tracks on Badallic sound as if The Misfits and Nirvana met at the crossroads and held a jam session. Guitars sound like Fender Jaguars and Telecasters forced to submission. The drums sound large and fast. I don't know exactly who would come out alive, but I'm glad someone recorded it.